←
Back to Blog
14 Customer Experience Platforms to Deliver Phenomenal Customer Service
This blog post was originally contributed by Lidia Hovhan.
Did you know that 96% of consumers believe that customer service is a crucial factor in their choice of (and loyalty to) a brand?
By using customer experience software, creating a seamless journey for your buyers is way easier.
Although most new businesses take great care of their website's design and technical optimization, they often forget about how users feel when they visit their eCommerce store. In other words, consumer experience ends up falling between the cracks.
When you learn how to help the customer to achieve his or her goal faster, you can yield exceptional results at a much lower cost.In this article, we've put together some of the best customer experience platforms and resources that will help you achieve better customer satisfaction and improve your conversion rates.
I. What Is Customer Experience Software?
Customer experience management (CEM or CXM) platform is a system that can help online sellers handle customer's perception and interaction with their brand using big data, sentiment analysis, and other algorithms. It is one of the essential elements that determine your business' success.
That is to say; it is the sum of experiences that people have during the whole customer journey. A good impression can win you trust and love from your target audience, but a bad one can make them run to your competitors.
II. Why Should You Care About It?
As mentioned earlier, customer experience management tools can make or break your customer expectations. According to SuperOffice statistics, 86% of buyers will pay more for great customer experience.
Moreover, 65% of them consider a positive experience with a brand to be more influential than great advertising. So, consistent use of a customer experience management software can have a better impact on your brand's image than advertising.
A customer experience platform can help you meet customer expectations, which not only relates to the delivery of the final result but also covers the complete process, that is, all of the client's interactions with the service provider.
III. How Do You Develop a Customer Experience (CX) Strategy?
Managing a customer experience strategy is a process that depends on a couple of components. Before we delve into the best customer experience platforms and their features, let's see what you have to think about while managing an experience strategy.
Create a Customer-Focused Vision of Your Brand
First, you need to understand the basics of your customer experience strategy clearly. Ask yourself the following questions:
Which values do you want to present to your customers?
What do you want to offer to your customers?
What can you do to help your customer?
After you find the answers to these questions, you can start creating a sketch of your customer base and decide which tools will improve customer experience.
Know Who Your Customers Are
The next step is finding out who your customers are. If your business wants to emphasize the needs of a customer, you have to be able to create a buyer persona.
Buyer personas are fictitious representations of ideal customers defined by their demographics, interests, education, and profession. What's more, a buyer persona can tell you at what stage of the customer journey your customers are. Plus, it will help you find out what their problems and goals are, and how they decide to make a purchase.
Leverage the Power of AI (Artificial Intelligence) Software
Customer satisfaction is a highly subjective parameter in digital marketing. So, in order to predict what a customer wants, you'll have to use artificial intelligence software.
In X-Cart , we have a few options to choose from:
Blueshift gathers data from various channels and processes it using machine learning to help you create a personalized experience for your customers.
PureClarity is another great tool that will let you enhance your user journey with personalized suggestions for email, search, and throughout the whole website.
AI programs use mathematics and statistics to generate customer loyalty criteria (retention rate, repeat purchases, increased revenue, etc.) The more of that data is available, the better the program can make predictions of the future behaviors of the customers.
Even fraud detection tools, built with Artificial Intelligence and Machine Learning in mind, can help you improve customer experience. By securing your customer base from fraud attacks, you eliminate chargebacks and mitigate reputational risks.
TranSecure couples the top-notch technologies and data analytics to help you strengthen customer experience through increased payment protection and reduced friction. 
An even more interesting thing with AI is that it automates business interactions with customers. With these new technologies, businesses can:
Provide a more immediate and personalized response,
Deal with customer complaints using conversational robots,
Reduce the costs of services,
Improve customer service and
Identify the reasons for satisfaction or dissatisfaction with the product or service.
Choose the Right Communication Tool
What are the points of contact between your brand and its customers?
If you're mostly on social media, consider implementing chatbots. Gartner Customer Summit report states that chatbots will manage around 85% of the customer interactions by 2020.
Facebook Chat is a great tool to start with. It will allow you to initiate virtual communication with your website visitors and provide faster support.
If your site uses email exclusively, choose the right email marketing software. Check the reviews of the tools (for example Convertkit review, Venture Harbour review, and more tools) before making a final decision.
In X-Cart, there's a library of email marketing tools to choose from. Some of them are as follows:
Mandrill add-on for X-Cart integrates your online shop with a scalable and affordable transactional email service that will let you send triggered emails based on the actions customers made on your site.
Mailchimp app connects your X-Cart store with a world's leading email marketing automation platform to create more targeted email campaigns. 
SendPulse app combines the features of both Mailchimp and Mandrill allowing online sellers to send personalized emails, SMS, and push notifications while gathering advanced analytics data on your campaign performance.
Make Use of Multi-Channel Inventory Management Tools
Lastly, a customer experience management strategy wouldn't be complete without multi-channel inventory management tools. It is especially important if you run an eCommerce site.
With X-Cart shopping platform, managing your inventory across multiple channels won't be a problem. Our solution is perfectly integrated with various sales channels like Amazon, Walmart, eBay, and others. Tapping into multi-channel retail ensures you are where your customers are when they are most likely to find your brand and purchase from you.
Below are a few tools to consider:
IV. The Best Customer Experience Software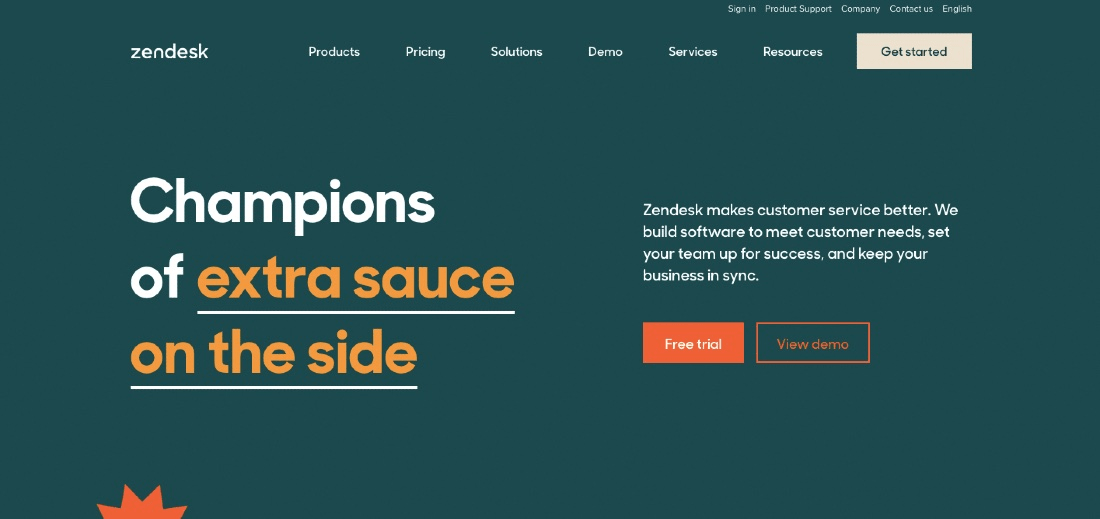 Zendesk is a customer service and engagement platform that improves customer-brand relationships. Their products allow companies to be more reliable, more flexible and more scalable. They help improve communication and make vast amounts of data profitable. Besides, they work in synergy to convert interactions into lasting relationships.
(opens in new tab)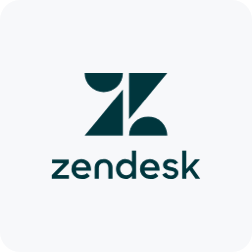 Zendesk app for X-Cart puts all the communication channels in a single place to make it easier for your customers to choose the most convenient way to reach out to you.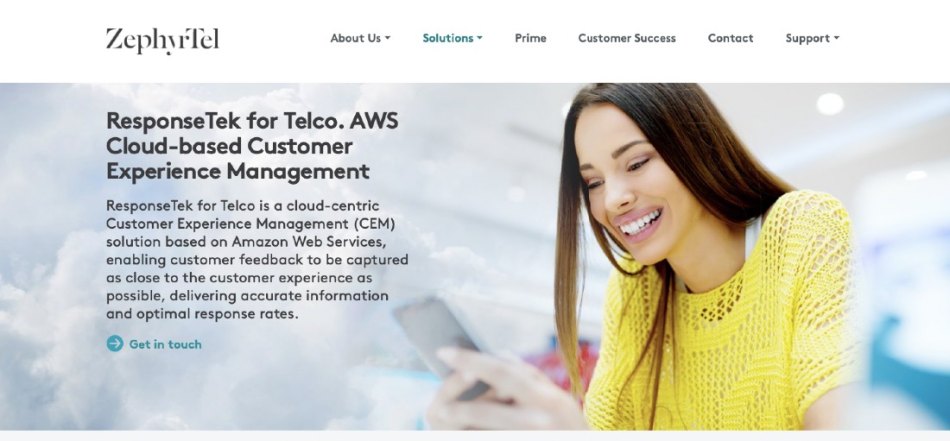 ResponseTek lets you gather data from your site, as well as your social media channels. They operate on a 5-stage principle: Listen, Learn, Act, Engage and Manage. This experience management system lets you act immediately if you have an issue with your social media channels. Plus, it offers you targeted surveys to improve the client experience.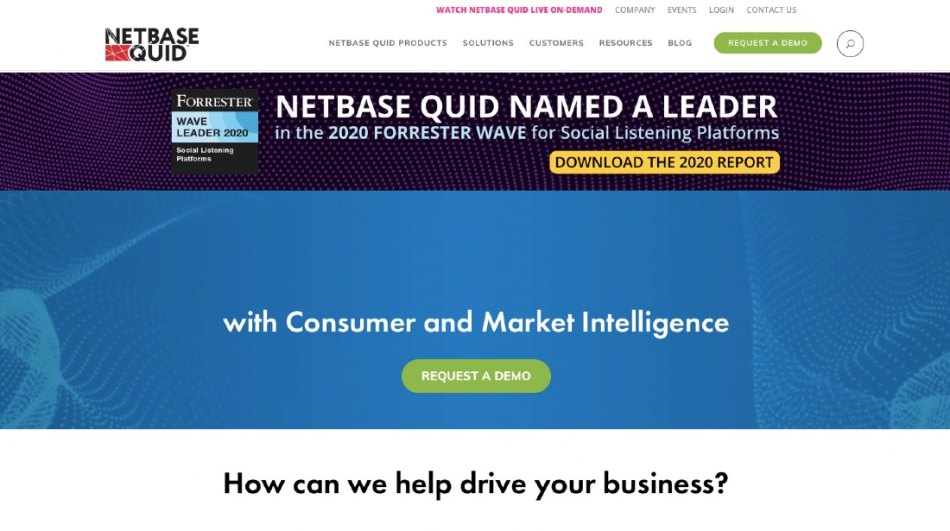 NetBase, a social media analytics platform, provides customer insights in real-time. They will analyze your social, survey, digital, and care data with the help of AI and machine learning. Their software uses Text Analytics (also called as Text Mining) and Natural Language Processing (NLP) technology to understand complex language and provide accurate data.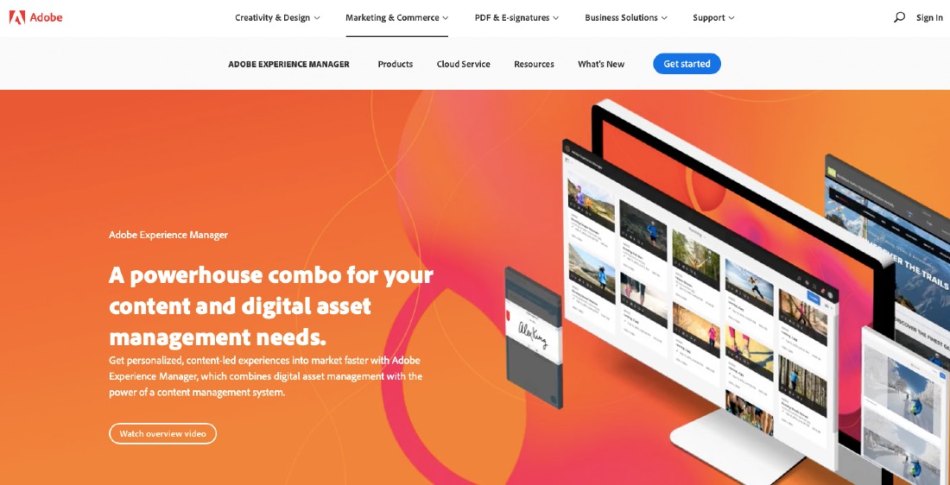 Adobe Experience Manager, a customer experience platform from Adobe, lets you know how your users interact with your website and mobile apps. It connects digital asset management, a powerful content management system, and digital enrollment to help you manage your shoppers' experience across different channels and ways of communication. Take advantage of this experience management combo to help your brand flourish.

As their site says, ClickTale is the new definitive leader in experience analytics. It is one of the customer experience management solutions that will give you a visualization of the customer's behavior. Be it on mobile, desktop, or a tablet, ClickTale offers an integration with Google Analytics. It's an excellent tool to learn about your customer's behavior through data-rich visualizations.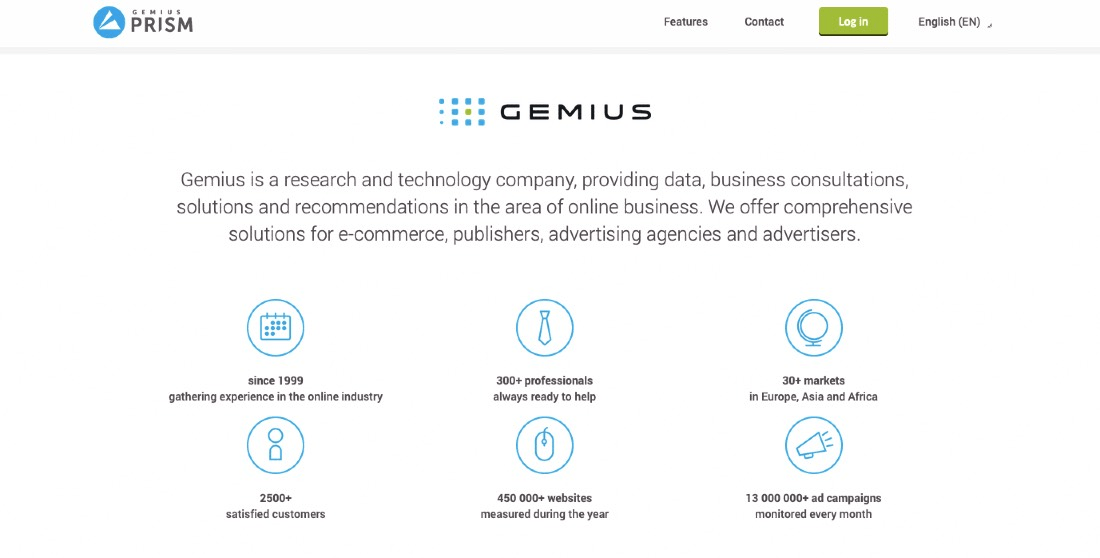 Gemius Prism is an enterprise software platform that measures your visitors' behavior and has multiple segmentation options. The software can analyze a lot of visitors and give you the report for each review. Moreover, they can be in different file types and come with visual charts for an easier interpretation of your data.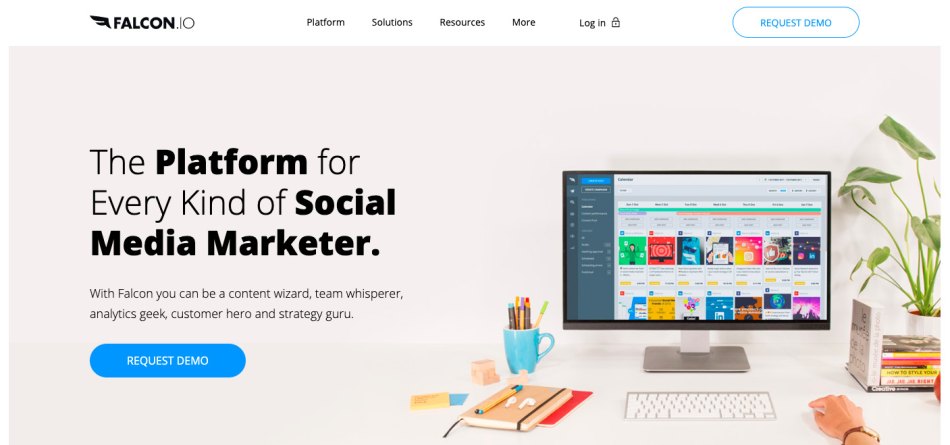 Falcon.io is, as they like to put it, the platform for every kind of social media marketer. They offer paid and organic posts for your social channels in a content calendar. What's more, the software has a social listening feature and Engage inbox for your employees' assignments.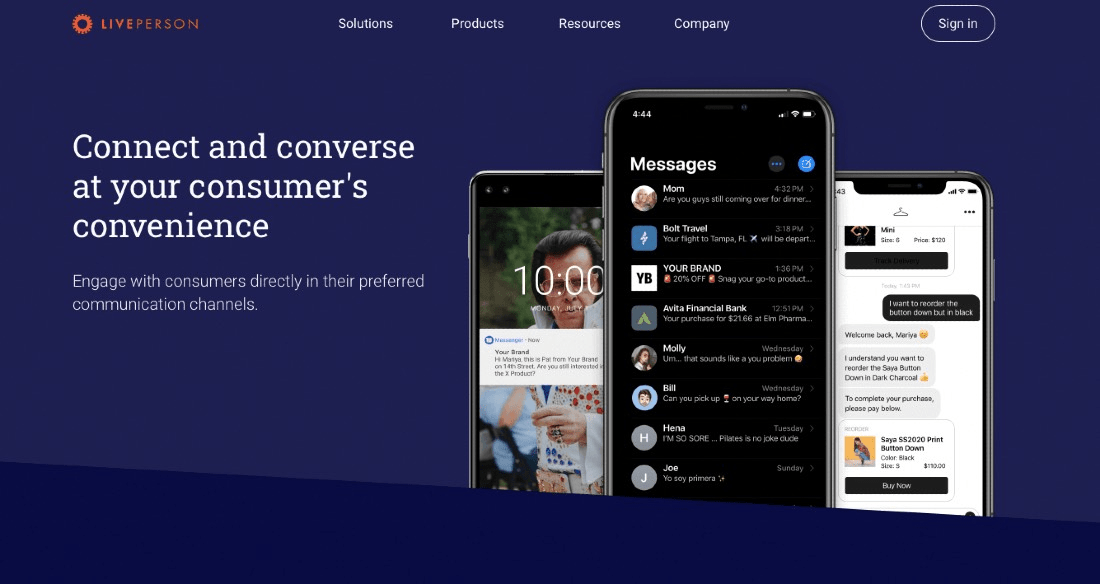 LivePerson is a popular live chat and messaging AI-powered conversational platform. They aim to establish customer connections with the help of mobile and web messaging, customer care, reporting and analytics, and a so-called meaningful connection score, an automated, unbiased way of measuring the relationship between consumers and brands.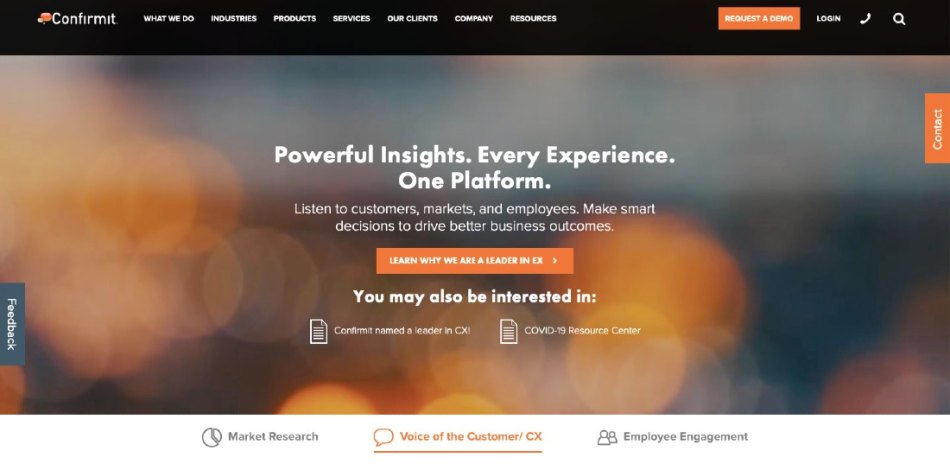 Confirmit VoC is a platform that provides you with everything you need for end-to-end management of Voice of the Customer programs, Voice of the Employee programs, and Market Research projects. Their multi-channel software gives you an insight into your research and feedback projects to easily track customer data and social analytics.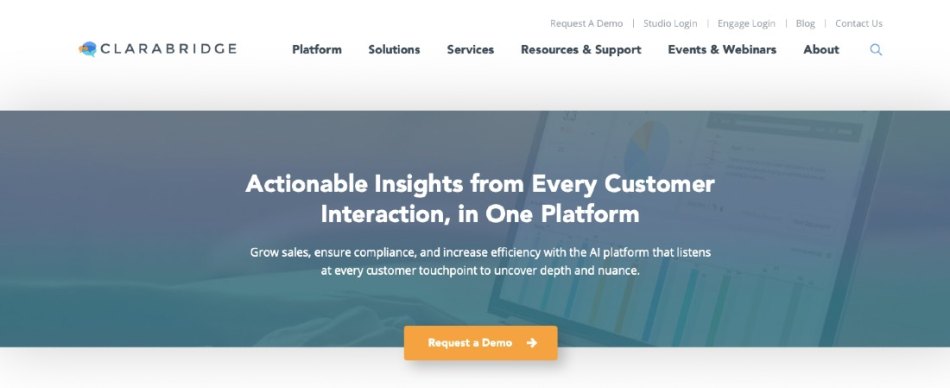 Clarabridge is a customer experience management platform that helps users understand and improve the customer journey. Clarabridge collects and transforms all forms of customer feedback into information, enabling businesses to activate the customer voice across the enterprise. The data is very easy to interpret thanks to their dashboards, reports, and alerts.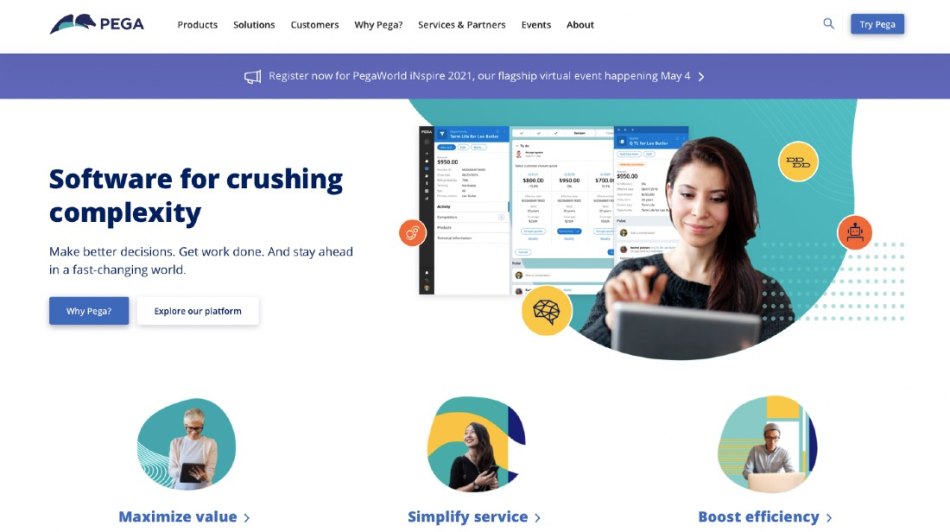 When your business needs customer engagement, customer service, and digital process automation software, Pega is the right choice. It integrates customer analytics with your business' priorities in real-time. Additionally, it works across all channels, delivering authentic customer engagement data.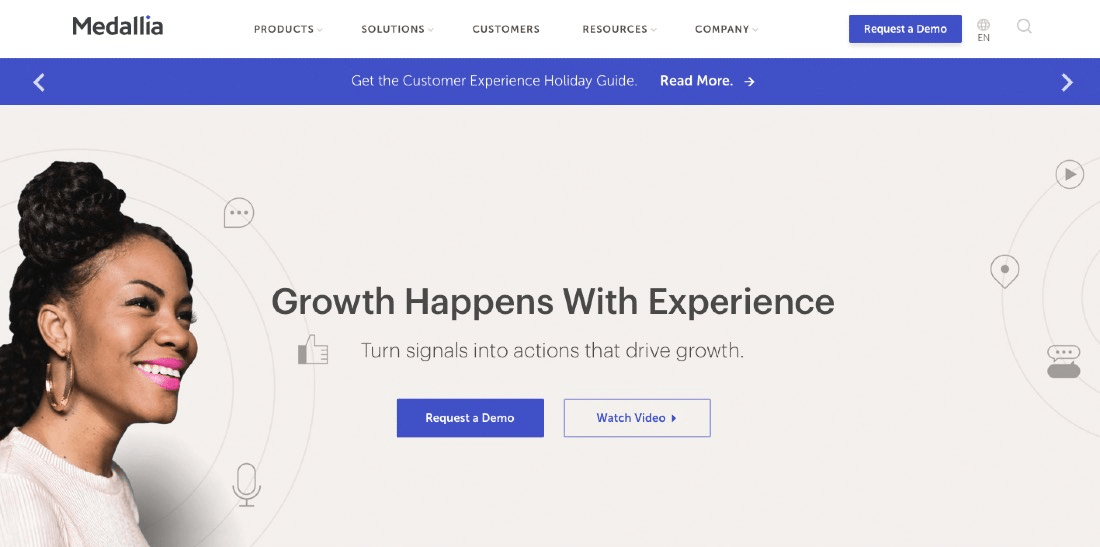 Medallia is a B2B and a B2C customer experience platform that takes and analyzes customer feedback from different sources. It collects feedback from social, mobile, web, and contact center channels. You can integrate it with resource planning systems and run tests on particular customer segments.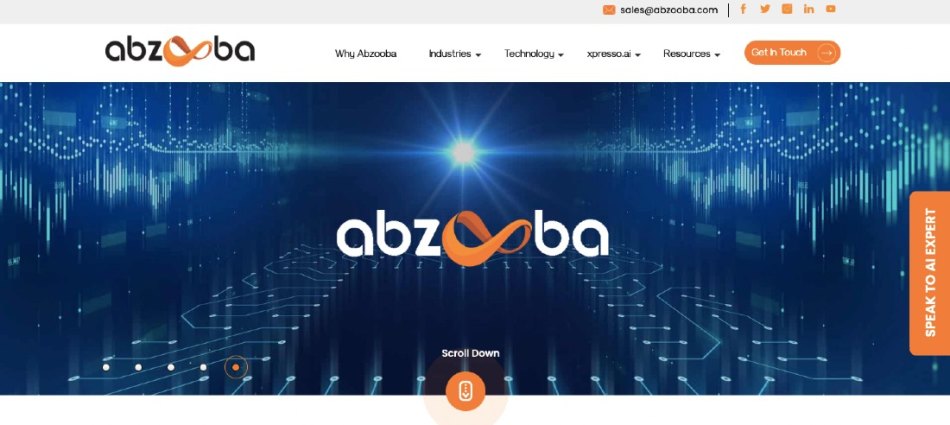 Abzooba, an analytics and social media monitoring platform, uses Natural Language Processing technology. It enables your business to monitor a customer's brand loyalty through the application of AI.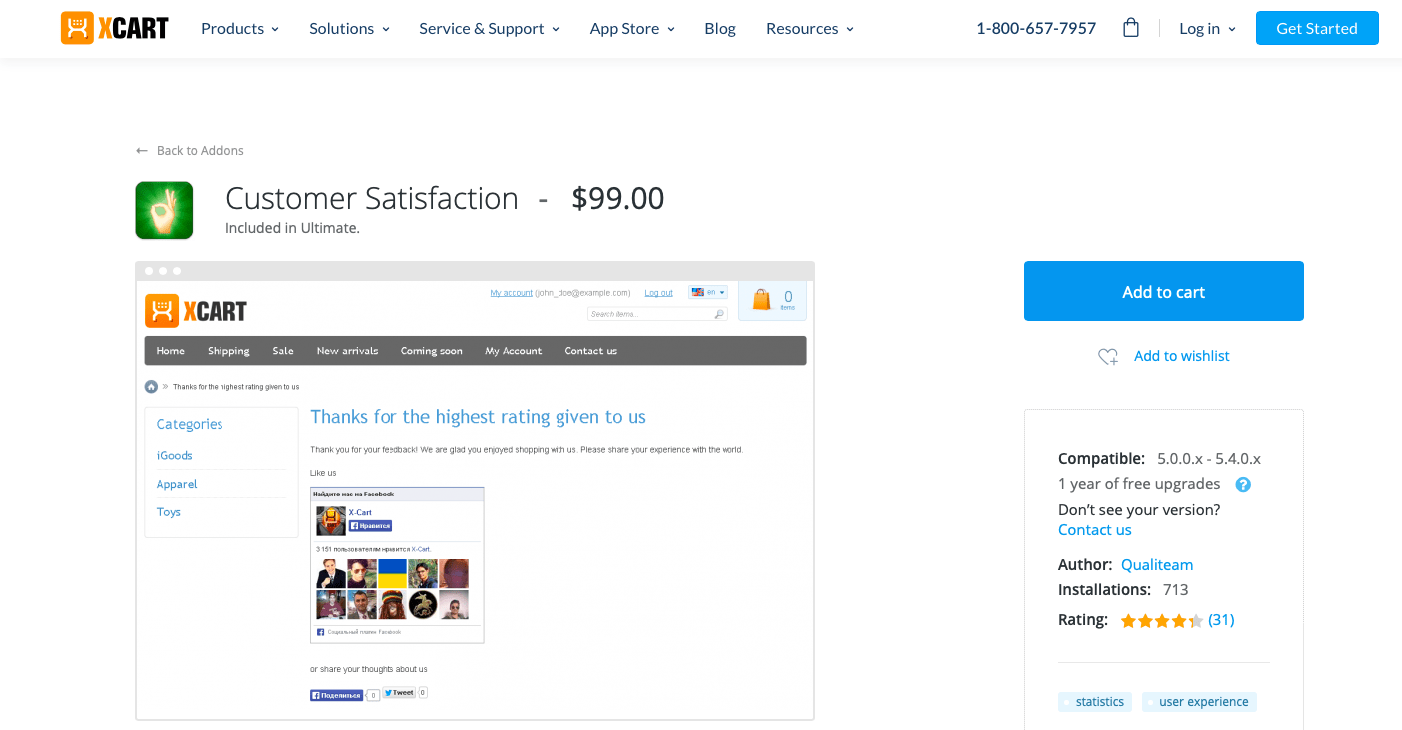 This customer experience add-on for X-Cart helps collect customer reviews and respond to them in a timely manner. It provides the following features:
Collection of customer feedback on every order.
Extra questions for the customers who are dissatisfied.
Configurable survey questions.
Good experience sharing from the customers.
Feedback management.
Final Thoughts
Customer experience solutions help businesses track and analyze how users feel about their brand. Continuous customer monitoring can give you valuable insights into how the customer sees your company and what they want from you.
Thanks to the data collected by CEM (CXM), companies can get to know and understand their customers on a deeper level. They can understand the habits and needs of every individual, what he or she wants, and when he or she wants it.
If you ever considered implementing a customer experience management tool, now is the right time to do it. You will be able to analyze the habits of your existing customers and to predict who your future customers will be. Start with researching the best options out there and make your customers happy.
If you need any help managing your customers' experience, feel free to get back to our team of eCommerce experts for help.
What customer experience software do you use for your eCommerce business?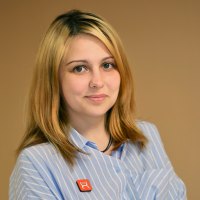 Anastasia Zhavoronkova
Lead Marketing Coordinator at Seller Labs and X-Cart
Anastasia has over 8 years of experience in the eCommerce industry. Having been a Customer Care agent in the past, she knows exactly what eCommerce merchants' needs are, and uses her knowledge in Marketing to bring value to the community by sharing her thoughts on relevant topics.
Subscribe to Our Weekly Newsletter to Get
Expert-Backed

Tips Straight Into Your Inbox

Awesome! You won't be disappointed 😉