←
Back to Blog
Our Condensed Guide to Effective eCommerce Marketing [For Beginners & Pros Alike]
Launching an eCommerce store is a piece of cake if you have all the right tools, such as X-Cart or Seller Labs. However, without a well-thought-out eCommerce marketing strategy, you'll quickly find yourself throwing money down the drain instead of raking in cash from day one.
There are an infinite amount of eCommerce marketing channels and just as many seller tools for those channels. With so many easy-to-find marketing tips out there and so many examples of successful eCommerce marketing campaigns, it can indeed seem as if the eCommerce market is yours for the taking.
In reality, the "get rich quick" model is an illusion. The overwhelming amount of resources available to sellers only make digital marketing more complicated. Furthermore, you'll still have to adapt all those "easy" tips and checklists to your unique eCommerce business. To succeed online, you'll have to define your target audience, and translate your random thoughts into a robust business plan. You may feel overwhelmed and bewildered at times — that's OK. You should not be discouraged by temporary setbacks.
To help you dive into eCommerce marketing without the information overload, I've created this definitive guide. It breaks down all of the tasks you need to do step-by-step to build an amazing eCommerce marketing plan for your business and kickstart your sales right from product launch.
Ready to rock n' roll?
Note: This eCommerce marketing guide will come in handy for beginners and experts alike. If, at some point, you feel like the topic is already pretty clear, just skip ahead to the next section you want to read.
Table of Contents:
I. What is Ecommerce Marketing
II. Ecommerce Marketing Funnel
III. Ecommerce Marketing Channels
IV. Ecommerce Marketing Resources
V. Ecommerce Marketing Strategies/Tips
I. What Is Ecommerce Marketing
eCommerce marketing is a set of strategies used to generate traffic and bring potential customers further down the sales funnel from discovery to conversion.
From advertising products on Amazon & Facebook to generating SEO-optimized content, there are plenty of marketing opportunities to choose from. Play around with free and paid eCommerce selling strategies to find the best way to market your eCommerce store.
Launching an eCommerce business without a clear strategy is taking a shot in the dark. Without a good action plan, your competitors will quickly chew you up and spit you out.
Finding an effective digital marketing strategy that converts top-of-funnel traffic into paying customers is complicated, but not impossible.
With global digital commerce revenue projected to hit $6.54 trillion by 2022, you don't want to miss out on your multibillion-dollar slice of the pie.
II. Ecommerce Marketing Funnel
No matter how motivated your potential customers are, a single interaction with your product page may not be enough to make a purchase. And that's pretty normal. Often, it takes as many as 10-12 interactions, sometimes even more, to nudge your potential buyers to purchase.
This is where your creativity starts, and it's up to you whether you sink or swim. Understand that when implemented haphazardly, even some of the best eCommerce marketing tactics can stunt your growth.
Creating a succinct eCommerce marketing funnel will streamline the whole process and help you better understand what your customers need at every step of their journey.
The typical buying cycle consists of four steps. These stages can vary by buyer personas, preferences, behavior, needs, and other circumstances. See the AIDA model below.
Not that it makes too much of a difference; however, here at X-Cart, we've extended the "classic" funnel to five steps to make our eCommerce growth strategy a bit more detailed and easier to follow.
1. The Awareness Stage
Every eCommerce purchase starts with intent. The purchase intent may be a strong desire, an issue that needs to be solved, or just a whim. Whatever it is, your potential customer may not even know what they are looking for. As such, your goal is to get them interested in your products at this stage.
Now, your potential customer wouldn't normally go straight to your website. They may find you in search results, stumble upon your Facebook ad, or see your product recommendation on Instagram. If you are lucky, they may get in touch with you via the live chat that you proactively placed to meet site visitors.
Notice that being proactive is vital at this step. It's essential to find the best way to market your eCommerce site well in advance to be prepared for incoming search traffic.
Advertising strategies to consider at this stage:
2. The Interest Stage
When the research is over, the potential customer finds themselves with a bunch of options to choose from. At this stage, they compare pros and cons and rule out eCommerce companies that fail to meet their requirements. Your goal is to explain how they can solve their problem using your product.
eCommerce strategies to explore: 
3. The Desire Stage
If your potential client reaches this stage and still has your product on their radar — bingo! The battle is almost won, but don't celebrate just yet. They are likely to have narrowed their search to just a few products but they're still deciding.
Most prospects are easier to convert with a personal connection. Success stories and detailed guides, comparing your product with the similar ones of your competitors, may also help at this stage.
eCommerce strategies to pay attention to:
4. The Action Stage
The prospect is on the verge of buying from you. At this moment, user experience is vital as it directly affects your conversion rates. All sorts of eCommerce and digital marketing strategies come into play to entice the new user — from coupons & volume discounts to personal offers — use whatever it takes!
eCommerce marketing tips to look out for:
5. The Continuation Stage
The transaction went through and your money is on the way to your bank account, but you're not done yet! In order to guarantee your ongoing eCommerce success, you've got to avoid all sorts of fallouts, such as refunds, negative reviews, you name it.
In addition, upselling and cross-selling eCommerce marketing techniques will convince your customers to spend more money with you. Your main goal at this stage is to ensure they are fully satisfied with the purchase. Not only does it boost your reputation, but it also inspires shoppers to come back again (and maybe bring their friends!).
III. eCommerce Marketing Channels
The amount of marketing channels is endless, and it is growing day by day. And while it's a good idea to get involved in various e-commerce and digital marketing activities, it is even better to try them one by one to avoid spreading yourself too thin.
I suggest that you pick two or three marketing channels, master them, and then add more, if needed. If you are just beginning, starting small is the best eCommerce marketing strategy (and probably the most energy-saving!).
Clifford Chi, a former junior staff writer at HubSpot, counted as many as 41 types of eCommerce marketing, and there could be more.
Below are some of the most popular channels to consider:
1. Pay-Per-Click Advertising (PPC)
Pay-per-Click advertising, or PPC, should be at the forefront of your eCommerce marketing strategy. Many eCommerce giants, such as Apple, Coca-Cola, and Microsoft, use PPC to boost brand awareness and acquire new leads.
This successful eCommerce strategy can even help you remarket your standing customers.
There are different types of PPC ad networks:
Amazon Ads
Google Ads
Bing Ads
Yahoo Gemini
AdRoll
(Have you ever heard about Yahoo Gemini? Me neither.)
Facebook, LinkedIn, Twitter, and Pinterest have their advertising platforms, too. More on that to come.
And there are at least four types of ads — Image ads, Product Listing ads, Expanded Text ads, and the traditional Text Ads that you stumble upon every time you Google for something.
The guide above will hardly turn you into a PPC hero overnight, but it will definitely help you learn the basics of Google Ads and set up your first campaign.
2. Search Engine Optimization (SEO)
Search Engine Optimization, or SEO, is deservedly one of the most successful eCommerce strategies. For us, at least.
Here at X-Cart, 63% of the traffic is organic. Using search terms like "how to sell online" and "how to open an online store," our potential shoppers discover our blog posts and then, in an ideal world, create a fully functional online store with X-Cart.
I'd recommend three of our many SEO-optimized articles about SEO (how meta of me).
Below is the first piece of content I'd like to draw your attention to. It will explain how tools like SEMRush, Moz, SpyFu, and others can help you with SEO.
Next, the article about keyword research. As the foundation of online marketing, search engine keywords can provide you with information about competitors, ideas for content marketing, an understanding of consumer trends, and insights into your audience's needs.
Skip the manual research with this smart Amazon keyword tool which can help you dominate search results.
And last but not least, the 3-step SEO guide for beginners by Kinga Hulewicz. Below is the first part. You'll discover the next two parts inside.
3. Social Media Marketing (SMM)
The social media world is constantly changing the way we interact with brands online.
With the rapidly growing selection of products available on the eCommerce market, people are less likely to buy on the spot. They prefer to look into the company's background first, understand its values, and see what other customers say.
This is why SMM is now among the most successful e-commerce strategies. It allows eCommerce sellers to market their brands more naturally. It's no wonder that all popular social media platforms, including the smallest ones like Pinterest, Reddit or Quora, have handy tools for eCommerce advertising.
Facebook Advertising
Facebook Business Manager is the king of SMM. In the above article, you'll find out where Facebook falls short and whether marketing your online store in this marketplace is really worth the trouble.
Instagram Marketing
This complete guide (with 10 chapters inside) will shed light on Instagram marketing as a whole — from switching to an Instagram business account & setting up ads, to measuring traffic quality.
YouTube Marketing
Being the second most viewed website after Google, YouTube is a perfect platform to show off your eCommerce marketing skills. Here, you'll discover tips from the best resources compiled in a single guide.
Pinterest Marketing
Pinterest is the hot spot for inspiration hunters. Given that this social network generates the biggest average order value, it is a great source of eCommerce marketing as well.
Reddit Marketing
Ever thought of marketing your brand on Reddit? Just like Facebook or Instagram, Reddit offers solutions for paid advertising.
Quora Marketing
Never underestimate Quora. Not only does it offer free organic ways to drive traffic to your website, but it also offers paid advertising. Check out the guide above for a sample marketing plan for advertising your eCommerce website on Quora.
4. Email Marketing
Email marketing is among the most effective online marketing strategies for eCommerce websites. It may not bring new customers to your store, but it can definitely boost your conversion rates and produce a consistently high return on investment.
With email marketing, your focus is on quality, not quantity.
With various email marketing tactics, you either push your customers slightly to repeat the purchase or coax shopping cart abandoners to go back to their carts. This step-by-step guide to eCommerce email marketing addresses the topic from all angles.
5. Video Marketing
Video marketing is probably the most demanding online marketing process in e-commerce, as it involves using video as a medium. Those who have ever tried using Instagram stories know that shooting simple short videos can be addictive. However, it takes a lot of time and investment to create a robust video about your eCommerce business.
You may need special video editing tools to put things into practice. And you'll definitely need a well-thought-out video marketing strategy.
This way or another, any brand in 2020 can make great online videos that convert.
6. Mobile Commerce
With the growing number of mobile shopping apps, eCommerce will continuously evolve in the next few decades. In this guide, I did my best to determine whether mobile commerce is the 'next big thing' in eCommerce.
7. Content Marketing
Content marketing is among the most fundamental e-commerce marketing practices. Using this eCommerce strategy alone, companies like Canva, HubSpot, and TED, have grown into multimillion-dollar businesses.
Done right, content marketing can help you bring organic traffic from search engines, hence grow your brand awareness and customer base.
Related marketing channels:
8. Influencer Marketing
Consumer opinions of your product are everything for eCommerce businesses. They help shoppers make informed purchasing decisions, and they help merchants keep refunds and chargeback rates down. Even Google and Amazon use customer feedback as a ranking factor.
The best way to take advantage of this eCommerce trend is through influencer marketing.
Read on to find out how opinion-makers can get your product in front of your ideal audience.
9. Chatbot Marketing
Live chat is usually a small but powerful app that helps sellers meet and keep their customers. Using this digital marketing strategy for your eCommerce business, you could increase conversion rates by 20% and drive your business to newer heights.
10. Affiliate Marketing
Affiliate marketing is a low-cost marketing technique for eCommerce that enables passive income and does not require any special skills or training.
Find out how this marketing strategy works, step-by-step, and what affiliate tools are available to market your store.
By the way, could you ever imagine that an affiliate can make one sale in a month but still earn over $1,000?
Additional Resources:
Performance Marketing Is Vital To E-Commerce Growth In 2020
11. Omnichannel Marketing
With 73% of people using multiple channels to make a single purchase, it is safe to say that the journey of a modern consumer is truly chaotic, and that's the fact.
If you are stubborn enough to still keep using a single channel to sell your products online, you are doomed to fail.
This guide is likely to give you more reasons why you should place your customer in the very center of shopping experience and treat them equally on multiple channels.
12. B2B marketing
What about B2B businesses? Should they have a clear marketing plan for their eCommerce website? You bet.
For quite a long time, B2B companies used to rely on offline marketing strategies, such as trade shows, pamphlets, and cold calls. However, it's 2020, and all your shoppers are looking for your products or services on Google.
IV. eCommerce Marketing Resources
Ecommerce Marketing Examples
If you've read this far, you should be convinced how important it is to have a well-rounded marketing strategy for your eCommerce business.
But don't take my word. Check out some of the best e-commerce marketing examples.
Ecommerce Marketing Tools
Ecommerce marketing is so much easier when you have a sample marketing plan for your eCommerce website backed up with a bunch of tools.
V. Ecommerce Marketing Strategies/Tips
It will take ages to list all the eCommerce marketing strategies available out there, as the list is endless. I'd rather share what our marketing team has been focused on recently.
Below you'll discover an amazing blog post featuring the hottest trends of eCommerce marketing. My colleague, Anastasia, has done a great job analyzing the present of eCommerce, which allowed her to dip deep into its future and dare predict the possible trends that we, as marketers, are going to face soon.
That's not the end. Below you'll discover five more eCommerce marketing tactics and ever-green strategies to grow your store even further.
5 Ecommerce Trends You Should Know To Grow Your Sales in 2020
Design Best Practices
Website design is also an integral part of eCommerce marketing, so it cannot be ruled out. The following articles are perfect for web designers:
Product marketing tactics
Below you'll find eCommerce product marketing tricks that you should definitely have up your sleeve to reach new audiences, expand your business, and level up your revenue.
eCommerce search best practices
Never underestimate the power of a good old eCommerce search. Why? According to Forrester's research, 43% of your website visitors go directly to the search bar. And if you fail to provide them with instant and accurate search results, you lose a sale.
Below you'll find an extensive guide on this eCommerce marketing strategy.
Hyper-Personalization
If you are looking for the most effective type of eCommerce marketing, I've got one up my sleeve.
Hyper-personalization definitely requires time to set up as it's not a generic online marketing strategy like SEO or SMM. But it is definitely worth your effort as it may be more effective in the long run.
Up to You
In a rush to keep up with competitors, it may be tempting to dive straight into the eCommerce marketing hype, signing up for as many marketing channels as humanly possible, sending out drip campaigns one by one without ever measuring the results, running ads, and sitting back in the hope that things will eventually work out.
They won't — unless you have a clear eCommerce marketing strategy in mind. It's your unique business requirements that should determine your next move — not a one-size-fits-all eCommerce marketing plan example.
Carefully define your target market, figure out their needs and challenges, and set up a plan. Then, go for it.
Things will eventually work out for the best if you focus your attention on opportunities, not obstacles.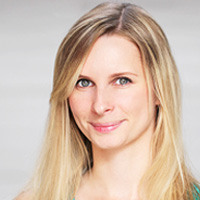 Helen Golubeva
Freelance SEO and Content Marketing Specialist
Helen is an SEO and Content Marketing Specialist. She has been creating and planning content for over 10 years, with 5+ years specializing in eCommerce.
Subscribe to Our Weekly Newsletter to Get
Expert-Backed

Tips Straight Into Your Inbox

Awesome! You won't be disappointed 😉