11 Web Design Tools To Help You Build An Awesome Site – Without Any Tech Knowledge At All

Did you know that 94% of the impression a website makes on a visitor is related to design?
A web design encourages visitors to interact with the website, its features, and the products offered. The whole design process revolves around smoothening the user experience, which comes off as a key challenge for a UX designer.
However, building a website on your own is one thing and designing it for an online store is another. With that being said, such a task may only be carried out using web design apps – without prior technical knowledge.
To make it easier for you, we've listed the top 11 web design software that are easy to use and efficient in design.
So, let's begin, shall we?
1. Get Crafty With Sketch Web Design Tool
What is Sketch?
Did someone say a digital design toolkit? Oh, it's Sketch. Many designers consider it to be the best professional web design software based entirely on vectors, is simple, and centers on user interface design. In addition to that, Sketch weights only 45MB and is available at half the cost of Photoshop. With that, it's highly functional on multiple devices, and the toolbar is easy to navigate.
What Does It Offer?
With this web page design tool, you can avail powerful features, an intuitive interface, and a comprehensive plugin ecosystem, and craft your design masterpiece. From the implementation of ideas to finalizing your design, Sketch saves you all the hassle. It offers:
Selection of your favorite items into the toolbar;
Unlimited access and customization of artboard for your work;
Installation of artboard manager plugin to keep your artboards organized;
Multiple artboards and pages saved in a single Sketch file;
Numerous user-friendly templates;
Extensive iOS and Material Design UI kits;
Smart Guides for precision in your design;
Customizable layout grid;
Downloadable modern fonts/types and so on.
How Can You Use It?
Since Sketch is simple to use altogether, it's the best web design software for beginners and experts alike. Your workflow becomes seamless with the productive use of this web design tool. Here you can:
Press A to create the artboard;
Press the keyboard shortcut Fn ↑ and ↓ for opening and switching between pages;
Create custom artboards by clicking the ** + **/ button;
Press Alt key to display distances between the selected layer and the other ones;
Enable Ruler by pressing Ctrl R, Grids by Ctrl G, and Pixels by Ctrl P;
Create a new text layer by pressing T;
Pick colors by pressing Ctrl C;
Copy your image or text using Command + V and paste it using Command + Shift + V and the list of shortcuts keeps going on and on.
2. Seamless UI Design With Adobe XD
What is Adobe XD?
Unlike Sketch, Adobe XD is a prototyping tool made for designers who focus mainly on user interface design. It lets you create an interactive prototype of your design, which can be shared across multiple platforms. XD is a part of the Adobe Creative Cloud, which enables it to integrate many Adobe web design apps, plugins, and other popular productivity tools.
What Does It Offer?
Many designers create interactive eCommerce websites using XD due to the features it offers.
The Repeat Grid Tool that fills the desired space by replicating the design;
Prototyping tools to help you create both a website and mobile-friendly previews of the design;
Layer panel to help you focus on the layer you're working on;
Accessibility and easy integration of adobe creative cloud apps;
Auto-animation for your design process;
Responsive resizing for designs on different screens.
As for pricing, the basic XD version is free with one prototype and design, 2GB cloud storage and a limited set of fonts from the CC libraries. If you're up for the paid version, it costs only $9.99/user/month, but you can avail all the features on unlimited terms.
How Can You Use It?
Do you Want to know how you can create the best website design for your eCommerce store? With all the features like Prototyping, Responsive Resize, and Auto-Animate, Adobe XD can make the web UX easier and faster than ever. You can:
Create advanced animation by blurring, moving, and scaling across your artboard;
Use voice prototypes to make your design more responsive and dynamic;
Take advantage of the symbols to create unique graphic designs.
3. Marvel the World with Marvel Web Design Software
What is Marvel?
Marvel is one of the best prototyping tools that refines what we call a good website design. The best thing about this website design software is that it is simple enough to be used by a novice as a standalone software. It is a multifold design platform that revolves around design, wireframing, prototyping, and app integration.
What Does It Offer?
Marvel features some exclusive design tools, such as:
Simple design mode;
Accessible library of assets and templates;
Teamwork integration;
Media import from Adobe CC and Sketch;
Dropbox syncing;
Layer panels, anchors, screen timers, screen linking, video embed links, and much more.
From free to paid plans, Marvel is available for everyone. It includes 5 plans:
Free — 1 user, 1 Marvel-branded project for $0;
Pro Plan — 1 user, unlimited design projects with downloadable prototypes for $16/month;
Team Plan — 3 users, unlimited design projects, best for small teams for $48/month;
Team Plus Plan — 6 users, unlimited design projects, team library, premium support for $96/month;
Enterprise Plan — unlimited users, user roles and teams, priority support, and customizable plan for large organizations.
Marvel is also available for students and registered non-profits with varying discounts.
How Can You Use It?
Regardless of the stage of learning, you don't need to use additional web design software or tools to help yourself. Here is how you can use the Marvel features:
You can use images from Dropbox and your own sketches;
Choose the resolution for a device that you want to create with Marvel;
You can add interactions and transitions (called hotspots) by tapping the Edit button;
Manage the toolbar over each hotspot created;
You can focus on the hotspot behavior and duplicate it over multiple screens;
Click on the preview options to review your design and share it once it's ready.
4. Enjoy Collaboration and Design with Figma
What is Figma?
If you're looking for a tool that not only helps you create eye-catching eCommerce templates but also lets you create dynamic, interactive web designs suitable for multiple devices, Figma can be all that you need. Its design and prototype features are more like Sketch, but it also contains sharing and collaboration tools that Sketch lacks.
What Does It Offer?
There is a large variety of real-time applications (RTA) offered by Figma. If you're coming up with an eCommerce website, you can reduce the friction of work by employing the web development tools within the same software.
You can use:
Vector networks for smooth pen tool functioning;
Easy-to-use Boolean operations, fills, and gradients;
60fps interactive editing;
Layout grids and components for better UI;
Advanced team libraries;
Smart Guides, Masks, Live Device Preview;
Comprehensive export, sketch import, pixel preview and so on.
How Can You Use It?
Apart from the master editing tools, this amazing app lets you code and design at the same time. Other than that, there are a lot of other features:
When you're using the live device preview, you can mirror the designs on mobile devices in real time;
Designers and developers can grasp the ability to inspect, copy, and export files;
You can also copy the CSS files directly from the design file;
You can communicate with your team and guide them through your work using the presentation mode;
Use the integrated apps to communicate with your team;
Present and prototype at the same place;
Work through your browser anywhere anytime, without the need to install the software.
5. Contact Balsamiq Website Design Tool for Low-Cost Wireframing
What is Balsamiq?
The team behind Balsamiq had an idea to help the non-designers learn to design with flow and structure. The whole purpose of the application revolves around easing the user-experience. Balsamiq is actually an open-source wireframe platform that makes interaction and communication easier for you.
What Does It Offer?
As a graphical tool, Balsamiq wireframes provide you with a clean tool to work with. It allows you to:
Sketch your early UI ideas;
Generate more ideas by brainstorming;
Focus on structure and content;
Create interactive prototypes;
Use hundreds of built-in and community-generated UI components and icons;
Share and present wireframes via interactive mediums;
Create templates and customizable libraries.
How Can You Use It?
Software teams and web developers have a natural affinity to the web developing tools and are inclined to learn web development to hone their developing skills. As discussed above, Balsamiq is the first UX tool for almost everyone and here's how you can use it, too:
Business owners can save time and expenses by sketching the ideas of their eCommerce stores;
UX designers use Balsamiq to integrate ideas on the basic framework;
Developers can remove the hassle of coding by starting with Balsamiq;
Consultants and agencies can use it to communicate clearly with their clients;
Project managers can sketch the idea of a new product, feature, and share it with their team;
There is a main wireframing editor, offered through different platforms and available at different prices;
Learn to bring your ideas to life by availing the free-30 day trial.
6. Create Amazing Graphics and Extraordinary Details with Adobe Photoshop
What Is Adobe Photoshop?
Of all the most recognized website design software, the versatility of the Adobe Photoshop cannot be emphasized enough. Unlike other website design tools, it deals with raster images and is competitive enough to let you adjust any feature of an image and graphic. It's mainly built for professional eCommerce website designers, photographers, and artists. You're also welcome to start from scratch, which includes visualizations, website layouts, and templates.
What Does It Offer?
Adobe Photoshop is mainly an image editing software that should help you create beautiful designs for your eCommerce site. About 51% of the small companies use Photoshop for advertising their product, which makes it the mainstream advertising software. Let's take a look at the unique features Adobe Photoshop offers:
Various modes of drawing, sketching, and painting tools to create clear and smooth lines;
Color and luminance range masking options;
Quick share creations and quick share menu;
Custom color path and width;
Multiple layer panel;
Numerous filters;
Syncing with Adobe Creative Cloud;
Puppet Warp for reshaping raster and other graphics;
3D element creation.
How Can You Use It?
While the features of Photoshop are extensive, an individual monthly plan comes at a price of $20.99. Or you can first try the free 30-day trial version to see if it suits your style of work. Here is how you can use it:
Press Command + Click to select a sample photo in a new tab;
Use the Marquee tool (M) to select a certain portion of the image;
The Lasso tool (L) allows you to choose free form selections — along with variations;
Select the Quick Selection tool (W) to automatically select your desired form;
Crop, undo, redo, and restore the images to original;
Use the Text tool (T) to insert text and font of your own choice;
Select the Brush Tool (B) and explore the options;
You can also learn about using layers, retouching images, applying filters and many other tutorials with Adobe starter course.
What Is Adobe Illustrator?
As another product from the house of Adobe Creative Cloud, Illustrator has served as a promising tool for graphic designers all around the world. It is used for graphic design services mainly related to branding, such as logo designs, graphics, illustrations, and fonts for multi-scale media. Though many features of the Photoshop and Illustrator may seem similar, the former is used mainly as an image editing tool while the latter deals with developing vector-based graphics.
What Does It Offer?
Since its inception, Adobe has always opted to integrate new features in all its creative cloud products. This graphic-centered web design software gives you the opportunity to create your own patterns, drawings, icons, and much more. Following are the features it offers:
Advanced drawing tools;
Effects, manage styles, and create custom characters;
Freehand drawings, tracing, or recolor of the imported photos;
Reusable graphics across integrated apps and other platforms;
Freeform gradients via color blending capabilities;
Visual font browsing;
Customizable toolbar;
Prototyping tools;
Enhanced Puppet Warp tool and much more.
How Can You Use It?
Since we've mentioned some of its main features above, you can use Adobe Illustrator in many ways, which are as follows:
Save time by using the dynamic and agile tools and options;
Pinpoint precision and develop high-quality graphics;
Create mockup designs and share them across a variety of platforms;
Manage your artboards to create cool website designs;
Make freehands drawings or trace them using your sketches;
Integrate other creative cloud apps to make sharing seamless.
8. Design Your eCommerce Website Faster And Easier With Bootstrap
What is Bootstrap?
Formerly known as Twitter Blueprint, Bootstrap is an open-source, front-end platform for designing and developing websites with HTML, CSS, and JS. The best thing about this mobile-friendly platform is that it can be used to design responsive websites and other applications. Plus, it saves you most of the initial coding effort by offering you code blocks as well as less CSS functionality.
What Does It Offer?
Not specifically a graphic design tool, Bootstrap has made website design and development a lot easier for many. It's a great choice for frontend developers who want to design a website seamlessly, without confronting the hassles of coding:
An installation package;
Global styles and settings;
HTML5 doctypes for complete styling;
Responsive CSS meta tag;
Box-sizing in CSS;
Reboot;
Lists of precompiled Bootstrap code blocks;
Mobile-friendly modals and dropdowns;
Easy theming and component changes with built-in SaaS variables.
How Can You Use It?
The latest version of Bootstrap might be the purchasable one, but you can avail the older version for free.
Anyone with basic knowledge of the HTML and CSS can start using Bootstrap;
If you don't want to download and host Bootstrap, you can avail it with the help of Content Delivery Network (CDN);
To use Bootstrap, you need to add the HTML5 doc-style at the upper part of the page;
To wrap the website contents, use the containers;
Make websites compatible and adaptable to modern browsers.
9. Real-Time Dream Design With Adobe Dreamweaver Web Design Software
What is Dreamweaver?
Adobe Dreamweaver web design software brings your ideas to life. From exceptional graphic design to being the best web development tool, it enables you to visualize your designs while coding. Unlike other web development software, Dreamweaver CC is widely used for creating websites without prior knowledge of coding. In addition to that, it supports multiple coding languages, such as HTML, CSS, PHP, and JS.
What Does It Offer?
An open source web design software like Dreamweaver can give you the opportunity to design, code, and launch websites in the fastest and easiest way possible. At $20.99/month, you can avail features like:
Code hints;
Starter templates;
Code coloring and visual hints;
Responsive website;
The latest version of Chrome Embedded Framework (CEF);
ECMAScript 6 support;
New code themes;
New code editor and so on.
And… this web designing software list doesn't end here. Adobe Dreamweaver offers numerous features to capture your interest and help you come up with modern and workable websites.
How Can You Use It?
Since Adobe keeps integrating new features to add flexibility and accessibility, there is a variety of ways in which you can use Dreamweaver:
Expand your workspace using the single-page display on multiple monitor screens;
Build modern and compatible websites with CEF integration;
Customize your workspace with the modern and redesigned UI kit;
Use the Git panel to manage all your common operations;
Organize your JS code using rename and refactor features.
10. Develop Crazy-Fast Websites With Sizzy
What Is Sizzy?
Sizzy is an open-source web design and development software that lets you test responsive designs on multiple devices. All you have to do is just open Sizzy in your browser and enter a URL to start. It allows designers and developers to view their code and change it on the go.
What Does It Offer?
Sizzy is really simple and is equipped with easy-to-use features. With Sizzy, you can:
Filter devices by OS or type;
Hide or display dimensions;
Switch to landscape or portrait mode;
Switch themes;
Add Sizzy to your Chrome extension.
How Can You Use It?
If you've designed an eCommerce website for various devices, Sizzy lets you:
Enter your website URL in the online Sizzy site;
Press enter and see how fast and responsive your web pages are;
Use the above-mentioned features to toggle the pages;
Check responsiveness on multiple devices;
Test local websites;
Quickly access the app via chrome extension.
11. Create Crazy-Fast Websites With DesignMantic
What Is DesignMantic?
DesignMantic is an open-source website design software that lets you create fast and responsive designs on multiple devices. All you have to do is just open DesignMantic's website design page in your browser, enter your company name, select your industry, and you're good to go. It allows anyone to create an eCommerce website they want to with the full range of optimization and customization features.
What Does It Offer?
This website builder is really simple and is equipped with easy-to-use features. The software offers the following:
+80 free web design templates;
Powerful drag and drop widgets;
Multilingual support;
Display with image gallery;
Theme customization;
Full image control;
Multi menu navigation;
Responsive web layouts;
SEO-friendly websites and a lot more.
How Can You Use It?
The best things in life are free, such as smiles, happiness and DesignMantic. Here's what you can do with the help of this web page design software:
Enter your company and industry to get a custom template;
Add contact forms, blogs, maps, photos, videos;
NO experience or programming knowledge needed;
Create a website in your preferred language;
Change the theme color using the simple CSS tool;
Employ advanced image editing features;
Attach/purchase your own domain name;
Make an impact with branded emails;
Optimize your website for better responsiveness on multiple devices.
With a multitude of hard-to-miss features, you can explore the varieties catered especially to you.
Creating, developing, and publishing eCommerce websites requires strenuous efforts on behalf of designers and developers, but with the web design tools, like Google Web Designer and Adobe Muse, or those that we've already mentioned, you can make excellent websites.
Need to find the best design templates for your eCommerce web design? Don't forget to check out amazing offers from X-Cart, an eCommerce shopping cart that is ready for SEO and mobile, beautiful and clean.
Get the Best
Expert-Backed

Tips on Selling Online Straight into Your Inbox

Only one email a week, we promise

Awesome! You won't be disappointed 😉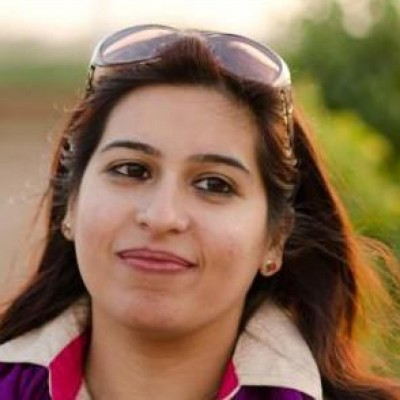 Azmat Batool
Online Reputation Management Consultant for Designmantic.Com
Azmat Batool is an eclectic management professional, a blogger, and a fashion enthusiast at heart. Using her passion for marketing, business, and brand awareness, Azmat knows how to pack a punch in her writings at various sites. Apart from her mentioned interests, she's an avid fashionista with a keen eye for the latest fashion and design trends.