eCommerce Email Marketing: The Essential Guide To Sales Growth + Templates


Less than 15 years ago, there was no email marketing software, nor any email automation tools. Back then, using email marketing for eCommerce sales growth would have meant a lot of blood, sweat, and tears. Seasoned business owners will remember sending newsletters manually, trying to create a buzz around their eCommerce businesses one subject line at a time.
But, let's face it. Good eCommerce email marketing is not about sending the same types of emails manually to your customers, hoping that they'll become profitable conversions overnight and increase your sales.
Powerful email marketing is about understanding customers and establishing face-to-face communication with them with the help of the best email services.
To help you do it right, I've put together the ultimate list of eCommerce email marketing tools and actionable tactics.
This email marketing guide will help you:
Boost conversion rates and the average ROI of your email campaigns with little effort;
Set up a funnel that works, guiding your leads from discovery to conversion;
Reduce cart abandonment by persuading customers to come back and purchase;
Nudge users to post user-generated content about your brand in social media;
Polish your transactional emails until they shine;
Maximize the names on your email list;
… and a lot more.
Grab this essential guide full of email marketing tips and start implementing the useful tips inside today.
Here's a quick overview of the contents:

Read
It's silly to ignore email marketing just because you do not understand how it can make your eCommerce business stand out. Keep calm and read on. I'll explain how.
In this chapter you'll discover:
– why you can fire your marketer (and save $);
– what email marketing tools won't require you to sell your left kidney;
– what software will make your job more family & BBQ-friendly.


Read
Running email marketing for your eCommerce website without email marketing automation is like playing table tennis against the People's Republic of China. Without the tools to boost your performance, you'll get served by the champions. 
You'll learn:
– how to capture emails without being "spammy"; 
– how to send awesome newsletters that help sell products online;
– how to rapidly respond to your shoppers' messages;
– how to walk your leads through their buying cycle one step at a time;
– how to find broken links and typos;
– which tools will do tracking tasks for you and measure open rates.

Read
Without a quality eCommerce email list, your eCommerce business is dead. We've put together 13 simple ways to bring in new customers and grow your email list. All of them are backed by experts you can trust. And if you are still buying mailing lists, please stop.
You'll find out:
– some of the best ways of collecting email addresses;
– how Facebook contests and massive giveaways can help build an email list;
– what "digital marketing super freaks" like Barry Feldman think about all that.


Read
Your potential customer has just placed an order? Send them an email. A new user has signed up for your weekly email newsletter? Send another one. Have they left a handful of products inside your shopping cart? You know what your next step is. This chapter is about triggered emails and how they can help you build trust and credibility for your brand.
You'll discover:
– some of the best transactional email services that exist;
– how to create bombastic trigger-based emails;
– where transactional emails can go wrong (and how to catch them before they do).

Read
Cart abandonment is a BIG problem for business owners from all over the globe. We've got nine actionable tactics to help you design the best abandoned cart emails and coax back those $18 billion lost each year through abandoned carts.
You'll discover:
– why users abandon their carts never to come back again;
– what is (A -B) / A;
– proven methods to bring back customers and capture potentially lost sales;
– abandoned cart email examples;
– abandoned cart email templates;


Read
What do you think your customers do right after they place an order in your eCommerce store? They keep refreshing their mailboxes to finally see an order confirmation email. Here's what you can do to cut out their wait time.
You'll learn:
– how the biggest brands make their receipt emails stand out;
– how to upsell & cross-sell using promotional emails;
– how social proof can help build brand awareness online.

Read
In this blog post, you'll find the list of actionable tips for creating amazing eCommerce emails that grow sales. I've also included some of the best email examples and explained what makes them so effective.
You'll discover:
– why you should optimize emails for mobile;
– why upsells and cross-sells boost revenue;
– why you should encourage free shipping;
– why you should cut the crap finally offer a discount code
– why using humor can increase sales;
– why you should stop being bashful and start asking for reviews;
– why being a human talking to a human is so important.
Before You Dive into Reading This Ecommerce Email Marketing Guide…
In the next seven chapters, you'll find a great deal of visual email marketing tips and best practices. They will help you build an effective program that will bring in new customers to your eCommerce site.
But first, let's split an eCommerce email into parts.
Just like an artist, a good marketer has to understand how an 'email skeleton' should look like before drawing an 'email body.'
So if you are planning to dive knee-deep into eCommerce email marketing, take a moment to learn about the key components of stellar marketing emails. With practice, all those eCommerce emails you send each day will finally start bringing real results.
The "From" Name
The "From" name (also known as sender info) is the name that appears next to the email address.
It may be your company or brand name. Below are a few examples of such emails:

However, personalized "From" fields look more professional. For instance, you can specify the name of the founder of your business.
See below:

Multiple split tests have shown that eCommerce emails bring more potential results and higher open rates if you reach people using your real human name, not your company or brand name.
After all, your customer wants to know who is hiding behind the email.
The "From" Email
Email marketing is all about building relationships. And relationships, as you may know, are usually built through conversation.
Now think. What do your customers do when they see noreply@yourbrandname.com email address?
I'll tell you. They feel neglected. Moreover, they will hardly ever come back and purchase again if you are not willing to address their questions right then and there.
You will appear more approachable, get more customer feedback, and higher open rates if you use a more friendly-sounding email address, like friends@brand.com or hello@company.co.uk.
Catchy Subject Lines
However, the sender's email and name do not matter nearly as much as your subject lines. And no matter how great your offer is, it means nothing if your subject line is lame. Your shopper just won't see it.
Get your creative juices flowing and create a killer subject line. Catchy subject lines increase open rates and bring more eCommerce sales in the long run.
Note: Don't send your email before you test how your subject line is displayed on mobile. If it's too long, you may want to clip it.
Content Marketing is King
Content marketing is a long-term initiative, and you should learn how to play it if you want to see the results.
There's no need to be an expert wordsmith to create influential copywriting for your eCommerce emails. You just need to understand your existing customers and give them what they are looking for.
You should also learn to keep your emails short and motivating. Ecommerce emails that inspire action usually get more responses and boost conversion rates.
Stick to the point and avoid the marketing fluff. Keep it in mind: The simpler your copy is, the better. And don't forget to add social media buttons to let people share your emails.
A Well-Thought-Out Email Design Template
When it comes to creating an effective eCommerce email template, less is more.
Fewer promo blocks that distract user attention. Fewer images. Less content, if possible. Less of everything.
Still, adding a couple of 'giphy' elements inside your email is quite OK. Just do not go heavy on them.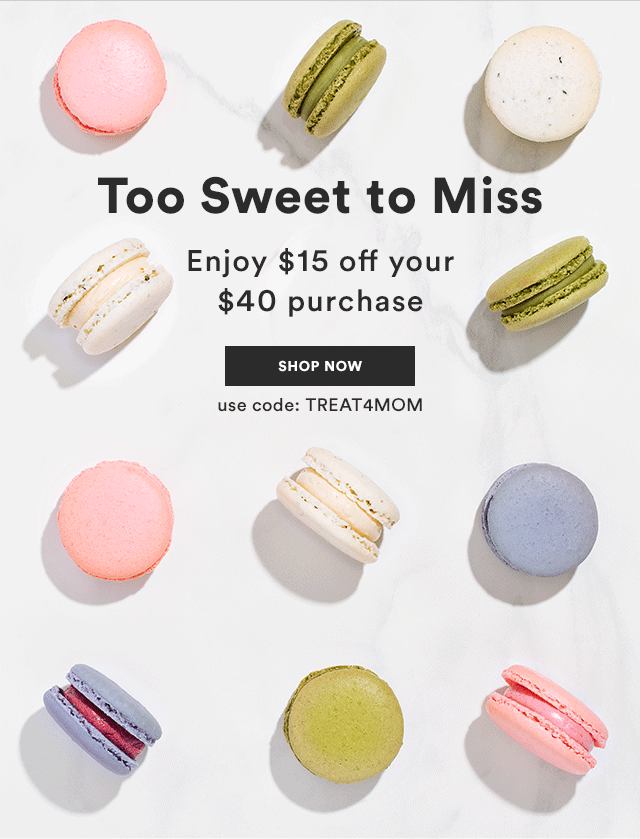 The average ROI of your eCommerce email marketing campaigns will be much higher if you also think mobile-first. But again, if you've optimized your copy for a concise email, you've already optimized for mobile.
Timing
There's no one-size-fits-all time for sending eCommerce emails. Email cadence depends on your eCommerce business, products you sell, and many other factors.
The best way to make sure what time makes sense is to a/b test your email campaigns. If the open rate is higher than usual, it means the timing fits your business niche. Keep it in mind that there's no point in sending multiple emails if you have nothing to say.
Over to You
Now, it's time for you to put down your cape so you can become the superman of eCommerce email marketing — our step-by-step guide to email marketing is here to help you create a long-term, actionable email marketing strategy that works.


If you are afraid to do it all by yourself, don't worry, you aren't alone! Some of the best eCommerce email platforms and services can help automate all manual processes and even replace an extensive customer care team.
With email tools at your disposal, you won't have to hire a whole team of marketers. You can seamlessly juggle tasks from sending personalized emails with product recommendations to creating sophisticated marketing campaigns by adding a single tool.
Have a safe journey to the email marketing world!
Subscribe to Our Weekly Newsletter to Get
Expert-Backed

Tips Straight Into Your Inbox

One email a week, we promise.

Awesome! You won't be disappointed 😉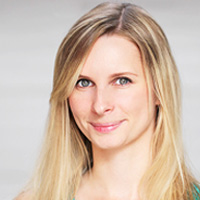 Helen Golubeva
SEO and Content Marketing Specialist at Seller Labs
Helen is an SEO and Content Marketing Specialist at Seller Labs. She has been creating and planning content for over 10 years, with 5+ years specializing in eCommerce.