Less than 30 years ago using email marketing for eCommerce was as unrealistic as pulling a rabbit out of a top hat.
There were neither email marketing software, nor a specific marketing strategy or automation tools at that time. Business owners were just sending newsletters once in a while, trying to build buzz and awareness for their eCommerce businesses.
But, let's face it.
Good eCommerce email marketing is not about sending random types of emails manually to your customers, hoping that they'll become profitable conversions overnight and increase your sales.
Powerful email marketing for eCommerce is about understanding customers and establishing face-to-face communication with them with the help of the best email marketing software.
To help you out with that tricky task, I've put together the ultimate list of eCommerce email marketing tools and actionable tactics every marketer should know. And you are not an exception!
This email marketing guide will help you:
level up conversion rates and average ROI of your eCommerce email marketing campaigns with just a wave of a magic wand;
set up a funnel that works, guiding your leads through the buyer journey;
knock cart abandonment down and gently force customers to come back and purchase;
'cook' tons of toothsome user-generated content about your eCommerce store;
polish your commercial and transactional emails until they shine;
blow up your email list like a balloon;
… and a lot more!
Grab this essential guide to eCommerce email marketing and start implementing this useful knowledge today.
Here's a quick overview of the contents:

It's silly to completely ignore email marketing just because you do not understand how it can make your eCommerce business stand out.

Keep calm and read on. I'll explain you how.
You'll learn:
why you can fire your marketer (and save $);
what email marketing tools won't require you to sell a kidney;
what software will make your job more family & BBQ-friendly.

Running email marketing for your eCommerce business without email marketing tools is like playing ping-pong with a full team of top Chinese players.

You do it all by yourself and at once.

Psst.. email tools could be your life-savers.
You'll learn what tools can:
Capture emails in a 'no spammer' way;
Send awesome newsletters;
Respond to your shopper in no time;
Walk your lead through his buying cycle one step at a time;
Help you find broken links and typos;
Do tracking task for you.

Without a quality email list, your eСommerce business is in a dead end.

Pooh.. do you still buy emails?

Please, don't.

There are 13 alternative (and safer!) ways to grow your customer base. All of them are backed by experts.
You'll learn:
How contests of Facebook and massive giveaways can blow your email list up like a balloon;
What are the main steps for implementing these ideas;
What digital marketing super freaks, like Barry Feldman or Robbie Richards, think of all that stuff;

Your customer placed an order? Send an email. Signed up for your newsletter? Send an email again. Left a handful of products inside your shopping cart? Oh, you know what's your next step. This chapter is about trigger-based emails and why they are so dizzyingly important.
You'll learn:
What tools will spruce your transactional emails;
How you can create bombastic notification emails;
Where transactional emails can go wrong (+ how to build a safety net)

Cart abandonment is a BIG problem, sapping the soul and money of eCommerce businessmen from all over the world. We've got 10 actionable tactics to help you unlock those $4 trillion left in abandoned carts each year.
You'll learn:
Why your users give you the cold shoulder;
What is (A -B) / A;
Ten tested ways to ask your customers to come back;

What do you think your customer does right after he places an order in your eCommerce store?

F5, F5, F5… He can't wait to see your order confirmation email drop into his mailbox. Here's why and what you can do about that desire.
You'll learn:
How most-notable big name brands make their receipt emails stand out;
How to promote a peanut butter to your jelly icebox cookies;
How to use social proof to build brand awareness of your eCommerce site.
My Two Cents Before You Dive into Reading This Ecommerce Email Marketing Guide
In the next six chapters, I'll give you lots of visual examples to show you the way you can build an effective email marketing program for eCommerce. But before you see them, let's tear an eCommerce email into parts.
'Why?', — You'd ask. Just to see what's hidden inside it.
A good marketer, like an artist, needs to understand the way 'email skeleton' looks like before drawing an 'email body.'
So if you are planning to dive into eCommerce email marketing up to your eyeballs, you need to be wise and give an eye to the key components of knock-their-socks-off emails.
This way you will get your eCommerce emails you keep sending each day finally work for you.
The "From" name
The "From" name is what your recipient sees next to your email address.
There can be the name of your brand so that it will look like that:

However, using a name of a real person is more recommendable.

Which one looks more tantalizing? For me, the second variant is more preferable.
Multiple split tests have shown that your eCommerce emails bring more potential results if you reach people using your real human name. Not your company or brand name.
After all, your customer should know who is hiding behind your email.
The "From" email
Email marketing is about building relationships. And relationships, as you may know, are usually built through conversation.
Now think. What do your customers do when they see noreply@yourbrandname.com email address?
I'll tell you. They feel neglected. And they will hardly ever come back and purchase again if you are not willing to address their questions right then and there.
You'll look more approachable, and you'll get more customer feedback if you use a more friendly-sounding email, like friends@brand.com or hello@company.co.uk.
Catchy subject line
Now the harsh truth that will improve your eCommerce emails instantaneously.
Neither "From" email nor "From" name does not matter as much as your subject line.
Even your powerful copy, discount codes and other great offers mean nothing if your subject line is lame. Your shopper just won't see them.
So invest the best part of your creative juices creating a killer subject line and testing it.
Copy, copy, copy…
There's no need to be a master of rhetoric to write influential copy for your eCommerce emails. You just need to understand your customers and give them what they are eager to get.
You should also learn to keep your emails short and motivating. Ecommerce emails that inspire action usually get more responses and boost conversion rates.
Stick to the point and avoid being a smart aleck. The simpler, the better. Keep it in mind.
A well-thought-out email design template
When it comes to creating an effective eCommerce email template, less is more.
Fewer distracting blocks. Fewer images. And other fancy schmancy things.
It's ok if you add a couple of 'giphy' elements inside your email. Just do not go heavy on them.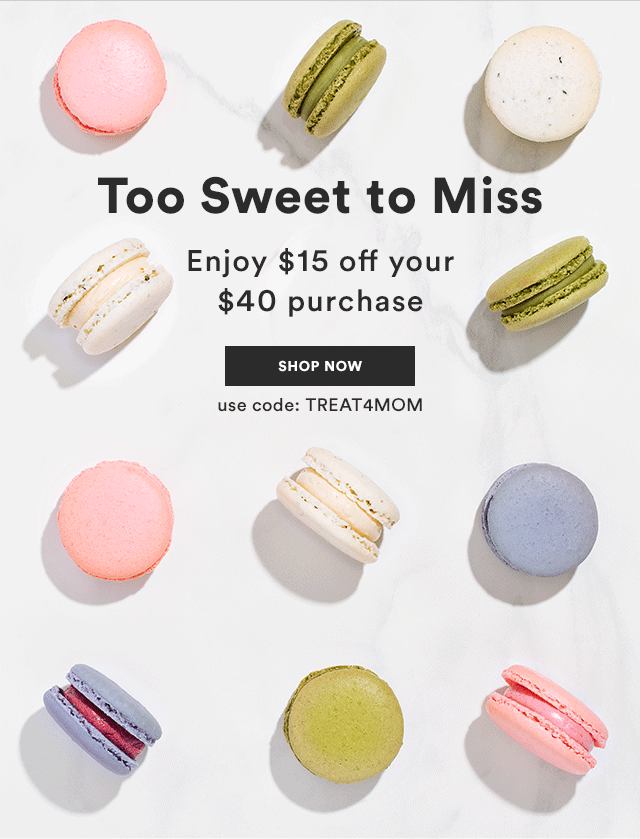 The average ROI of your eCommerce email marketing campaigns will be much higher if you also think mobile first.
But again, this is all about being concise.
Timing
There's no 'one size fits all' time for sending eCommerce emails. Timing depends on your eCommerce business, products you sell, and many other factors.
The best way to make sure the time makes sense is to a/b test your email marketing campaigns.
But keep it in mind that it is silly to send multiple emails if you have nothing to say.
Now…
Put your super-email-marketing-man's kryptonite suit and grab a piece of this gigantic eCommerce email marketing pie.

Our step-by-step actionable guide to email marketing for eCommerce is here to help you.
If you are afraid to do it all on your own, don't worry.
With eCommerce email platforms and services you will be able to automate all manual processes and even replace quite a formidable customer care team.
Instead, you will only need one masterful marketer-of-all-trades who will virtually juggle multiple different tasks, from sending personalized emails to creating sophisticated marketing campaigns.
Have a safe journey to the email marketing world!
Chapters:
1: Email Marketing Software, and Why You Need It
2: Email Marketing Tools and Apps
3: How to Grow Your Email List