The 16 Awesome Abandoned Cart Email Examples [+ A Few HOT Strategies]

Every day online retailers lose their money. Tons of money. Why? Just because more than two-thirds of their website users fail to complete their checkout process. For merchants, this equates to nearly $18 billion worth of sales lost annually.
But not all is lost. Although you cannot entirely eliminate the problem of cart abandonment, there's still a chance that abandoned cart emails will coax your customers back to your eCommerce store and make them more loyal to your brand.
I've put together nine of the hottest abandoned cart recovery techniques that should help you boost conversion rates and finally move those abandoned carts through the checkout process.
And if you think you are the only Tom Hanks on this 'abandoned' island, think again. Below you'll also find 16 abandoned cart email examples from some of the most influential eCommerce businesses. Feel free to copy and adapt them to your target audience and unique business needs.
So, what's under the hood?
Recover Lost Sales with Abandoned Cart Emails
With our all-in-one eCommerce platform on board, generating additional revenue won't be an issue. We have a few tested email tools to help you recover abandoned carts without much fuss.
Create a free account with X-Cart to get started.
I. The Top 9 Reasons For Cart Abandonment (And What You Can Do About It)
Why do shoppers abandon their carts? You'll never be 100% sure unless you ask each one directly, but I've put together nine common pitfalls that can potentially ruin the customer payment experience and lead to cart abandonment. I hope it will help take some of the guesswork out!
1. The Total Cost of Your Product Is Too High
Unfortunately, the high price is one of the most common reasons for cart abandonment.
To recover shoppers who have been scared away by the final price, consider changing your shopping strategy.
The simplest way to do it is to offer your customers a discount. This should level up your average conversions and nudge your customers closer to purchase.
(More on discounts in the next paragraphs.)
2. Users Are Not Ready to Purchase
It's curious that shoppers treat online shopping carts like wishlists. They save random items in there, usually with no intention of purchasing right away.
Alternatively, they may be doing some comparison-shopping, and looking for the best deals on several marketplaces at a time.
In both cases, your prospective customers are simply not ready to buy your products, at least not now. By being proactive, you can take that first step to get in touch and encourage them to complete their purchases.
Offering a coupon code for future purchases can be a good dodge for winning back lost customers.
3. No Express or Free Shipping Options
Unexpected costs, such as hidden shipping expenses, could be another reason why the shopping cart abandonment rate is so high in your eCommerce store.
Price increasing at checkout can drive your shoppers away from your online store and bring about annoyance and irritation in return.
Try not to hide your shipping costs or consider offering free shipping.
4. Your Users Have to Register On Checkout
28% of cart abandoners will not complete their purchase if there is no guest checkout option. In most cases, users are too pressed for time to register, or they are afraid to disclose personal data when shopping online.
The good news is that X-Cart allows anonymous or guest checkout for your customers. This doesn't mean that the account is not created at all. It is. However, your customers do not have to go through the registration process to make a purchase.
5. Lack Of Payment Options
By offering a limited number of payment options, you let 25% of your potential sales slip through the fingers.
Just because you prefer using VISA or MasterCard for your online purchases doesn't mean your customers should use it as well.
Luckily, there are over 140+ payment options available in X-Cart, including:
6. Concerns About Payment Security
According to 99firms, 17% of online shoppers discontinue their purchases when shopping online due to security concerns.
There are various suspicious factors that can generate doubt about the payment security of your online store, such as:
Obsolete-looking checkout page;
Missing images;
Broken links;
Lack of SSL and HTTPS certificates;
No remarketing tactics will save you from cart abandonment unless you fix these nasty security issues and improve the UX of checkout.
7. Complicated Checkout Process
The complicated checkout process increases purchase time and stops your conversion rates in their tracks.
No one wants to spend half an hour filling in their mother's maiden name and driver's license number to buy a single pencil.
Are you asking for too much info on checkout? Stop. Consider a single page checkout and reduce the number of form fields to three or under.
8. No Internet Connection, Internal Server Errors, And Other Mishaps
Broken pages, connection problems, and other errors make this cart abandonment issue even more aggravating.
Transferring your online store to a proper hosting provider will ensure your online store doesn't suffer from regular bouts of downtime.
9. Aliens Kidnap Users And Send Them to an Abandoned Planet
Just kidding.
No matter what (or who
) makes your website users abandon their carts, you have a very limited window to craft a perfect abandoned cart recovery strategy.
Don't put it off! Start winning your new customers today. Let me show you how.
II. How to Calculate Shopping Cart Abandonment Rate For Your Online Store
To find the most appropriate method for combating shopping cart abandonment, you need to figure out how many shoppers leave your eCommerce store before making a purchase.
This is not a big deal if you have all the right tools in place:
1. Set up a Conversion Funnel In Google Analytics
Setting up a conversion funnel is the easiest way of gathering meaningful data about your customers' behavior.
This video from Kissmetrics should help you set up sales funnels in Google Analytics step by step:
2. Set Up Google Analytics Event Tracking
Event tracking is a bit more sophisticated way to gather information about shopping cart abandonment. You're aiming for the 'Add to cart' events.
This article from Practical Ecommerce will guide you through the setup process from the very beginning to the end:
14 Key Ecommerce Events to Track in Google Analytics
3. Use Other Reporting Tools
Here at X-Cart, we use Mixpanel. Though it requires familiarity with internal flows and events to set up basic tracking, Mixpanel is a great instrument that should help you understand why users abandon their carts.
The Formula for Calculating the Cart Abandonment Rate
Below you can see a simple formula that you can use to calculate cart abandonment rate for your online store.
For instance, if 250 shoppers reached your checkout page and only 85 made a purchase, then your cart abandonment rate is 66%. While this seems like a lot, you're on a level with most other online retailers.
Since the average cart abandonment is hovering around 68%, it means you are doing better than average.
Anyways, there is always room for improvement. Let's see what you can do to make more potential sales.
III. Proven Ways to Decrease Shopping Cart Abandonment [+ Examples]
The first thing you can do to reduce your shopping cart abandonment rates is to start sending abandoned cart email reminders.
Sending abandoned cart emails is essentially risk-free, and here at X-Cart, we use a few apps to make it easier.
There are a couple of abandoned cart addons for those using the X-Cart Classic edition. These are:
Once the abandoned shopping cart recovery tool is installed, you've got to configure your abandoned cart plugin settings:
Choose the best time to send an abandoned cart notification. The time in between abandonment and your order reminder email should be no longer than 24 hours.
Decide whether you are going to create an abandoned cart email sequence or send campaigns one by one. If you go for the first option, you will have to determine the frequency and the number of basket-abandonment emails you want to send to your website users.
Keep in mind that an effective email has a clear call-to-action, a catchy subject line, and powerful copy. You can also use loyalty programs or discounts as incentives to stay and complete the order.
1. Create a Stellar Subject Line For Your Abandoned Cart Email
If your cart abandonment email subject line is still an afterthought and you add it right before you hit send, you're shooting yourself in the foot.
The subject line might seem small, but what are your abandoned cart recovery emails worth if they are not opened?
Neither your shopping strategy nor perfectly-designed abandoned cart email templates mean anything if your subject line is unreadable.
Even David Ogilvy (who never saw an email but knew a few things about headlines) said this, and he was right:
On average, five times as many people read the headline as read the body copy. When you have written your headline, you have spent 80 cents out of your dollar.
Take your abandoned cart email subject lines seriously. Here are a few tips to help you make them shine and attract more potential sales:
Branding
Make sure your customers can quickly identify your brand before they see what's inside your awesome abandoned cart email.
Create a Sense of Urgency
Creating a sense of urgency will increase your open rates. Below are a few examples of catchy subject lines.
Write Clear Subject Lines
Make sure you have a clear email subject line. Your cart abandoner should understand two things: what they left behind and what you offer.
Abandoned Cart Emails Should Be Personalized
You know what your shopper has forgotten in your eCommerce cart, don't you? Use this product information in your subject lines. Even better, use your shopper's name.
Surprise Your Website Users
Odd or unusual subject lines are often attention grabbers.
Evoke Emotions With Your Subject Lines
Put some emotions into your abandoned cart email subject lines.
A/B Test Your Subject Lines
A/B testing is a great way to optimize your abandoned cart emails. Put down a few great examples that you think might work. Then check which one has higher open and conversion rates.
2. Design an Eye-Popping Abandoned Cart Email Template
We all know how important good website design is for eCommerce businesses. User-friendly UI can help raise the visibility of your products and drive conversion rates.
Your abandoned cart email templates are no exception. A beautifully-designed abandoned cart email re-engages potential customers and squeezes them through the checkout process.
Don't be afraid to jazz your remarketing emails up with images. Compelling visuals will make your abandoned cart emails 'alive' and remind your cart abandoners about the products they've left in your eCommerce shopping cart.
Have a look at this cute and funny abandoned cart email example from Bark & Co., a New York-based provider of pet products. What do you see first? I see a photo of a dog chewing on a box. This must be their real customer.
This abandoned cart email template is perfectly optimized to meet the needs of each customer:
The picture in the very center of this abandoned cart email provides a glimpse into what the dog's gift is going to be like. Plus, there is a clear call to action.
There is a loyalty program: if your pup doesn't love the item, they will send a replacement — without any fees or fuss.
They deliver excellent customer service by offering their shoppers a personalized option for dogs of all breeds and sizes, be it small & cute, just right, or big & bold.
You can go even further and include a goofy image in your abandoned cart email template. Sara from LUSH looks sincerely surprised to see an abandoned item in your cart.
Ralph Lauren also sends beautifully designed cart recovery emails. A posh car, two purebred dogs, and lots of leather bags — everything fits their audience just right.
Here is what our standing customer from Japan thinks about abandoned cart emails:
For the month of November, we recovered 12 orders worth about US $1000. That's pretty nice if you multiply it by 12 months. So mark me down as a convert to this model! I see 14 abandoned carts that were not recovered, so this is nearly half. One abandoned cart email is really all you need.
3. Remind Your Users of What They've Left Behind
Believe it or not, but your website visitors might have already forgotten about the items they left in your store.
Enhance your abandoned cart emails with compelling copy, and don't forget to add product information with detailed images.
This will make your abandonment emails more personalized (see point 8) and remind shoppers of what they are potentially missing out on.
Here's a great example of PUMA's abandoned cart email. This friendly reminder is pretty simple: short but meaningful copy, two nice-looking pictures of running shoes (the abandoned ones), and a quick reminder about free shipping.
ASOS's abandoned order reminders are as clear as possible. No social media buttons. No popular items for cross-selling. Only a curly-haired girl wearing a botanical-textured T-shirt dress, free shipping notice, and a quick note about returns.
4. Offer Shoppers an Incentive
We all love freebies — gifts, bonuses, loyalty programs, free shipping, and other things. Why not use them in your abandoned cart emails?
Since high price is one of the common reasons for cart abandonment, consider offering your customer a discount coupon or just ship their items for free.
This should make your shopper more loyal to your brand and improve your sales potential.
A word of caution: including a discount code in every cart abandonment email is always a little risky. Here are a few thoughts on that:
Offering deep discounts to your website users, you run the risk of attracting a large segment of price-sensitive shoppers.
Tossing the same discount to everyone who abandons their shopping cart can 'coach' your customers to leave items in their carts and silently wait until you come with a coupon.
Offering free shipping or free returns as part of your abandoned cart strategy can hurt your overall sales numbers.
Including a 10% discount is usually enough to recover the most of your abandoned carts. Be smart about discounts.
Take a look at this abandoned cart email example from Need Supply Co., a modern boutique selling stylish men's & women's clothing, shoes, and home accessories online.
This remarketing email is quite effective as it has a definite "Let's reconnect" call to action, carefully thought-out and persuasive copy, and a seducing offer. Even though there is a huge discount, this abandoned cart email is far from perfect:
It is not personalized. Shoppers don't see which items are discounted and what the exact discount is. ("UP TO 50%" could also mean only 5%).
There's no logo, which means the email is not associated with the brand.
The abandoned cart email template is rather dull. It has no graphics, images, product photos, etc.
And I do not recommend sending such a massive 50% discount to all your shoppers.
Anyways, would you click that bright blue button? I would.
5. Create Powerful Copy for Your Abandoned Cart Email
Even if your abandoned cart email is image-only (I do not recommend, though), you will hardly get away without a powerful copy that inspires and resonates with your customers.
Writing a killing copy for your next cart recovery email may take time and dedication, but the potential extra sale is worth the potential extra work.
Here are a few impressive examples of remarketing emails from Chubbies Shorts, Ray-Ban, Dollar Shave Club, and LoveSac.
Clothing online retailer Chubbies definitely knows a thing or two about writing persuasive copy. Their abandoned cart emails are no different than their radical and unique brand — they are as creative as everything else you see on their eCommerce website. They invite cart abandoners to be transported back to their online shopping carts, free of charge. And the "teleport to your cart" button is tough to resist!
Now take a look at this fierce teddy bear with a mic wearing sunglasses. They suggest that you should whack him in the nose and get back to your cart. Funny, huh? This is one of the best cart abandonment emails I've ever seen.
Here's another bear from Dollar Shave Club. When anyone abandons their cart, Chuck is "bummin' pretty hard."
Let's see what marketing techniques are used in this email:
A clear call to action;
An attention-grabbing image;
A list of popular items;
Reviews from real customers as social proof;
Authoritative content.
The last abandoned cart email example triggers emotions. LoveSac informs shoppers that their cart is getting lonely and suggests that they should give it some love before it expires.
6. Add a Compelling Call-To-Action
If your goal is to create the best abandoned cart email, then no element should ever distract your potential customers from their abandoned purchase.
A truly effective email should contain the following:
A clear and bold call-to-action, taking your website user directly to the abandoned cart;
An image of an abandoned item.
I'd also add a toll-free number at the bottom of the email to let your shoppers easily get in touch with you if they have any questions about your products.
Here are a couple of tips that should help you create an awesome call-to-action that boosts conversion rates:
The color of your CTA button must always stand out from the background;
The text on your button should get your web visitors clicking;
Simple, readable fonts are essential;
Your CTA button should be generously spaced out from the rest of the content on the page.
Below you'll see an abandoned cart email example from Europcar. The car renting service added two CTA buttons in a single email.
I wouldn't call this remarketing email the best, as there are too many distractors in it:
Social buttons;
Links to iOs and Android apps;
Additional services;
A banner offering more options on cars;
Some inconspicuous additional data at the bottom;
I would consider removing some of the content from this abandoned cart recovery email.
7. Include Product Reviews and Ratings in Your Abandoned Cart Emails
According to eMarketer, 61% of all online users are looking for reviews and other feedback before making a purchase decision.
Here's why:
Reviews provide third-party insights into the experience your item offers. When shopping online, you don't have a chance to touch the product, so reviews are especially important.
Reviews (normally) offer unbiased opinions shoppers can rely on. Unlike product descriptions, reviews are a trusted source of information for consumers.
Reading reviews is way easier than learning by trial and error.
If your website users are still too reluctant to buy from you, then a gentle nudge with a review, added into your abandoned cart emails, will do the trick.
Let's see how a New York-based mattress retailer displays product reviews and ratings in their abandoned cart recovery emails.
The email looks pretty good. The only thing that distracts the user is the double call-to-action that may significantly reduce conversion rates.
8. Personalize Your Abandoned Cart Emails
All your transactional notifications, including receipt and abandoned cart emails, are already personal to some extent, as they are triggered by your customers' actions. However, you can personalize your abandoned cart recovery emails even more.
1. Call the recipient by name as Mailto does. This is the easiest customization strategy.
2. Add product information and images. Pictures will help shoppers remember what they've left in the cart.
3. Personalize your message. Write your abandoned cart email as if you are talking to a friend.
Ugmonk's cart recovery email has no images, but the copywriting is just awesome.
4. Add a product name in your subject line. Show your customers you know what they are looking for.
Use these shopping tactics to make your remarketing emails as personalized as possible. Soon you'll see that your website users can't live without the things you sell online, they just need to be reminded.
9. Mind the Timing
If you want to convert your cart abandoners into loyal customers, you should take the timing of your abandoned cart reminders seriously.
Ideally, you need to send your notification within 24 hours of cart abandonment. The earlier, the better.
Surprised? Have a look at this infographic from SaleCycle. It explains everything:
As you can see, abandoned cart emails sent later than 24 hours have a lower conversion rate than those sent within 20 min after the fact of abandonment. No wonder, your products are still fresh in your customers' minds. Later on, your email will only irritate your abandoned shoppers.
There's another strategy — setting up cart abandonment email sequences:
Step 1. The first email is sent right after your customer abandons their cart. It looks like a friendly reminder. 72% of customers who buy from abandoned cart emails convert in the first 24 hours, so don't waste your time.
Step 2. That 28% who didn't open the first email can be poked once again, say, a day later. Don't push hard on them. Just let them think again about the items they liked. You can offer a time-limited discount or free shipping.
Step 3. You can try to bring your customers back to your abandoned shopping cart in two or three weeks. It won't be as effective as your first email, but it may be the right time for a more extensive discount promotion. You can increase your offer from 10% to 30%, but do not over-discount your products as it may ruin your shopping strategy.
Here's the testimonial from the Kevin Moore, the founder of O-Cha.com eCommerce site selling different delicious sorts of tea:
Note that we only send out ONE email a few hours after the cart has been abandoned — it's all you need. I have noticed that if they don't bite for that first email, it's highly unlikely they will go for it after a second email.
Pick an Idea, Test It, Cut It Off
Now that all is set, slow down for a moment to figure out which order reminder works best for you.
What is right for X-Men fans would not necessarily be appropriate for those engaged in real estate investments.
Do your emails convert abandoned items into real orders? Even if this strategy helps you get additional sales, don't stop at that.
You should understand that setting up 'come-back-to-my-shopping-cart' reminders is certainly not the only strategy you can use to boost your conversion rates.
There are many other shopping strategies that can bring you more sales, such as:
Improve your store's checkout process by making your payment form more user-friendly;
Optimize your homepage to make it more attractive to website users;
Impress customers with your copywriting skills.
Minor changes bring inconspicuous results. Minor changes, combined together, deliver real benefits. You know that a 105% increase in revenue is superb, but a 270% boost in revenue is way better.
Final Thoughts
Now, stop wasting time and dollars. Start today and optimize your abandoned cart emails, implementing the techniques you've just learned. Done right, you can get a lot more shoppers to complete your checkout process.
Still not sure? Take a look at the reviews below:
We knew abandoned carts were always a problem for all eCommerce websites, and customers would even register, go to checkout but still change their minds and not complete the purchase. This could be for many reasons – the price, just changed their mind on the item, delivery time or problems, they do not have enough money in their bank, etc. To encourage these customers to come back and shop, an automatic abandoned cart email is sent with a discount code. So, in our store if a customer enters their personal details but does not complete the checkout process, then 2 days later they would be emailed with an offer to come back to the website and purchase the products using a discount code. Many customers have loved being contacted and given a chance to buy again at a reduced price.
If anyone has any doubts whether this cart recovery strategy is effective or not, let me give you our abandoned cart statistics for the last three months in US Dollars:
November: $980 December: $740 January (so far!): $1,150
So in the last three months, so far we've recouped US $2,870. I am amazed that there is that significant amount of abandoned carts, I had no idea! Granted, this is our peak season but I imagine after one year this will really be a significant amount of money to the bottom line.
I have had a cart abandonment module installed over the last several months and have recovered 4 orders totaling around $6,000.00. So the module has paid for itself. I have implemented the automation feature.
Subscribe to Our Weekly Newsletter to Get
Expert-Backed

Tips Straight Into Your Inbox

One email a week, we promise.

Awesome! You won't be disappointed 😉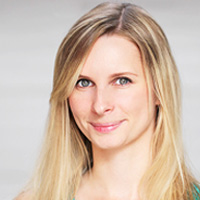 Helen Golubeva
Storyteller at X-Cart
Addicted to yoga, interested in philosophy, and totally mad about copywriting. She loves using the power of words to inspire people and help them grow their eCommerce businesses.