13 Expert Backed Ways To Grow Your Ecommerce Email List

Without a quality email list, your eСommerce business is dead in the water.
Email is hands down the best way to communicate with your audience, build trust and increase sales. Once someone gives you their email address, you have a direct way to communicate with them. Compare this with Facebook. You can build a list of 100K FB fans, but only a small percentage of them will actually see your posts.
The difference is simple, with email marketing you can make the rules and control the customer experience. With social, media you can't.
If you're not actively building your list, you're missing out on potential customers.
Let's face it. Almost all of your visitors will come to your online store and leave without buying anything. If you can capture their email, you can start ramping up your marketing and turn them into paying customers.
Still not convinced?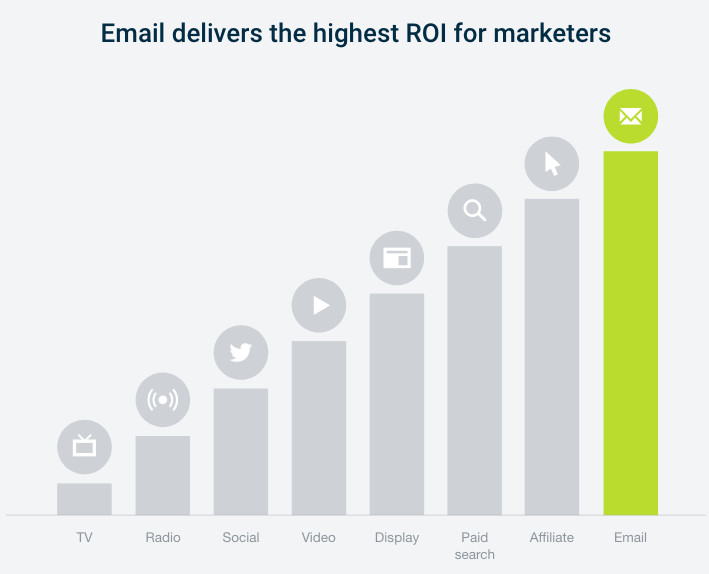 If you want to increase customer acquisition and marketing ROI. You need to grow your email list. But how?
We've reached out to some of the most prolific online entrepreneurs and email marketing experts to get the best tips for growing your eCommerce email list.
#1: Know Your Audience
Who do you want on your list? Seems like a simple question, but you can really mess this up. With a high‑end luxury product (high involvement purchase), you might turn off your ideal buyer with discounts. You'd be better off trying to lure them in with a buyer's guide.
On the other hand, if you are selling a consumable product (low involvement purchase), discounts might be the best way to grow your list.
Once you have your persona's defined, you can better tailor your messages. Better messaging will result in an email list that turns into dollars.
This is why knowing your list is the most critical first step. Here's what the experts say:




Do It: Know Your Audience
Map Out Their Buying Decision Process [+ Infographic from CommuniGator]
Make A List Of Ideas/Offers For Each Stage
#2: Add Content Upgrades To Blog Posts & Category Pages
Once you have a good idea of what your audience will like, it's time to create some content. A content upgrade is an additional information that is not on the page. For example, on a Diamond Ring category page you could offer an in‑depth buyers guide in exchange for their email address.
Informational blog posts are another great place to use this strategy. I wouldn't recommend putting "Content Upgrades" on product pages, though. You don't want to distract people from adding items to their cart.


Do It: Content Upgrade
See Which Page Generates The Most Traffic
Think Of How You Can Easily Upgrade The Content
Create That Content as A PDF
Write A Call To Action To Get The Additional Content
Add A Link That Triggers An Email Lightbox Pop‑Up
#3: Add Pop-Ups
Love them or hate them — pop‑ups work. Really well. If the offer is relevant, people will not think twice about entering their email address.
Victoria's Secret is a lightbox pop‑up that hits you right in the face.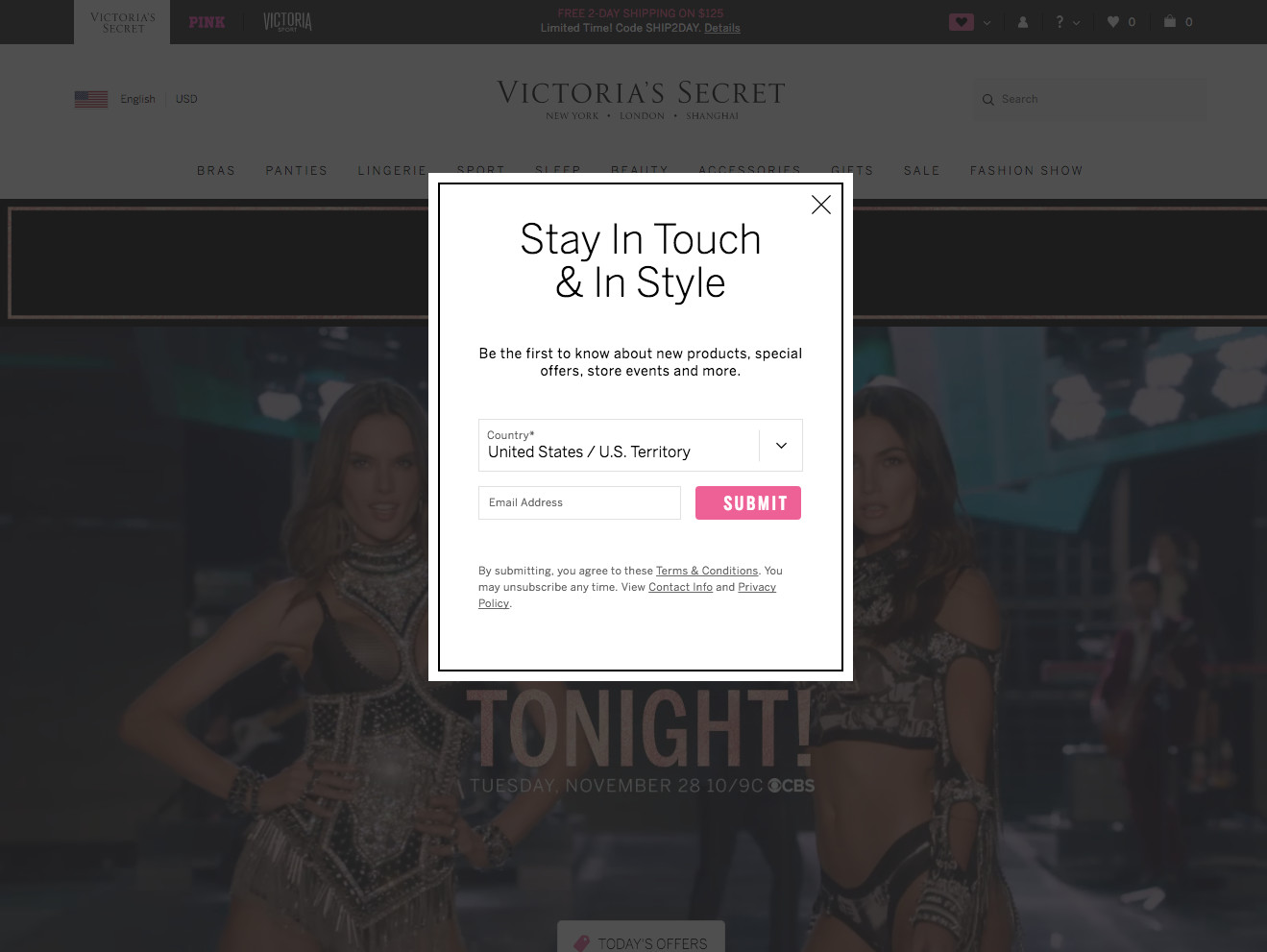 #4: Offer a Discount In Exchange For Email
Larrimor's allows users to select what products they are interested in. This is a great way to segment your list and learn what your visitors are interested in.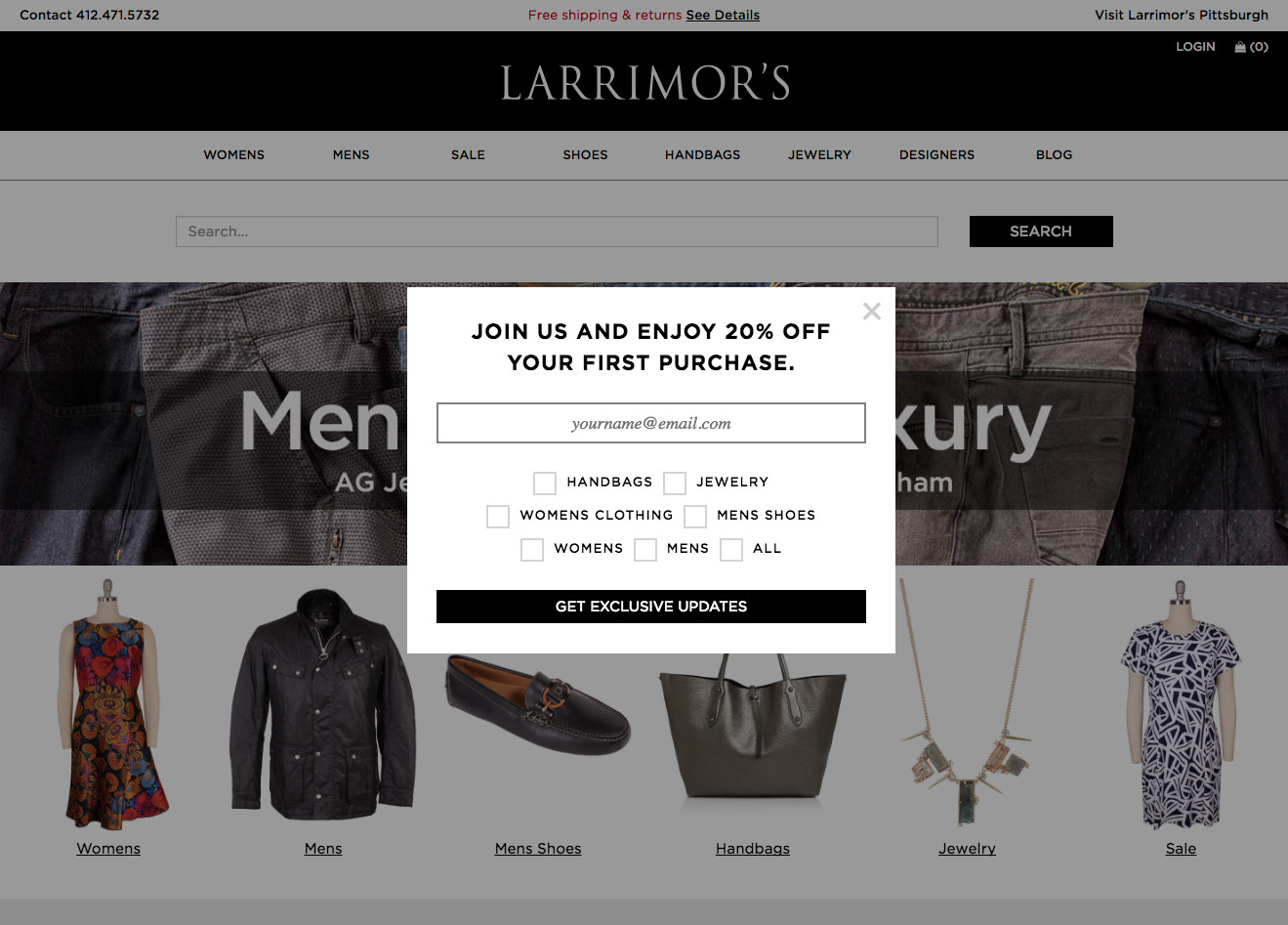 Discounts are a tried and true method for building your email list. Just make sure you don't give too big of a discount that you lose money or value.



Do It: Give Discounts
Deliver The Promo Code Over Email
#5: Run A Contest On Facebook
This is actually one of the FIRST things you should do when starting an online store. You can build your email list and Facebook fans all in one.
There are a few ways to run contests on Facebook. Contest For Pages is an app that I've used. But you can use other tools as well: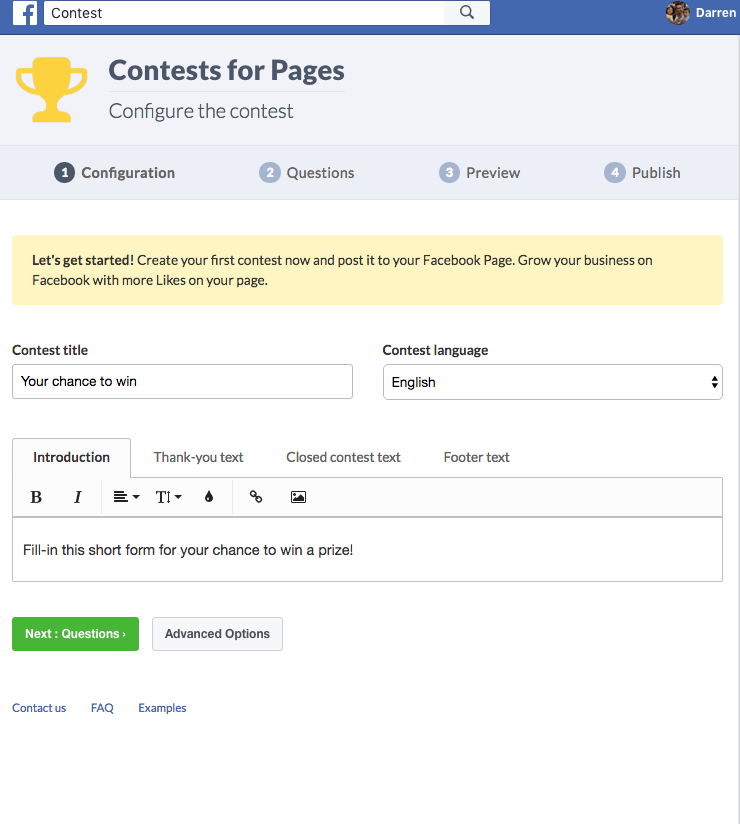 Do It: Give Discounts
Decide On A Prize (Worth At Least $50)
Set Up Your Contest Using One OF The Apps Above
Make Sure Email and Like Is Required
Announce The WInner On Facebook and Email
Follow Up With A Discount Code For Everyone Else
#6: Create An Email Opt‑In Landing Page
You can't just rely on pop-ups to build your list. Having a dedicated landing page that you drive traffic to (via navigation links) is essential.


Do It: Create A Landing Page
Step 1. Create an awesome landing page or blog post — something that stands out from the rest on this topic or industry.
Step 2. Then, you need to create a lead magnet that's a "no-brainer", and it's so good that you must get it.
Here are few examples:
We created an article with 128 Growth Hacks and an eBook with 140 Growth Hacks. It's a no‑brainer, right?
Russell Brunson, the king of marketing funnels, uses books as lead magnets. He creates these killer landing pages and gives FREE books (you just have to pay for shipping :D).
Step 3. Then it's a must to make sure this landing page or blog posts brings traffic month-over-month.
Here's my 3‑step‑guide:
Do keyword research and find high search volume (10 to 1 000 searches per month) and low keyword difficulty score (0 to 20) query.
Then do on-page optimization. Add this keyword to meta tags, URL, H1 and H2 title, first paragraph, and text's body.
Last but not least. Get a few backlinks to make sure the content ranks on the Google's first page.
Step 4. Monitor the traffic and optimize for higher conversions. Google Search Console (Search Traffic -> Search Analytics) shows the best optimization opportunities and helps to see how people find your content so you can re-optimize your page.
#7: Put CTAs Everywhere & Test Them
Like we said before, there are lots of places to put your email call to action. Sidebars, footers, pop-ups, and navigation menus are all fair game. You can also test the timing of them.
The key is to test, test, test.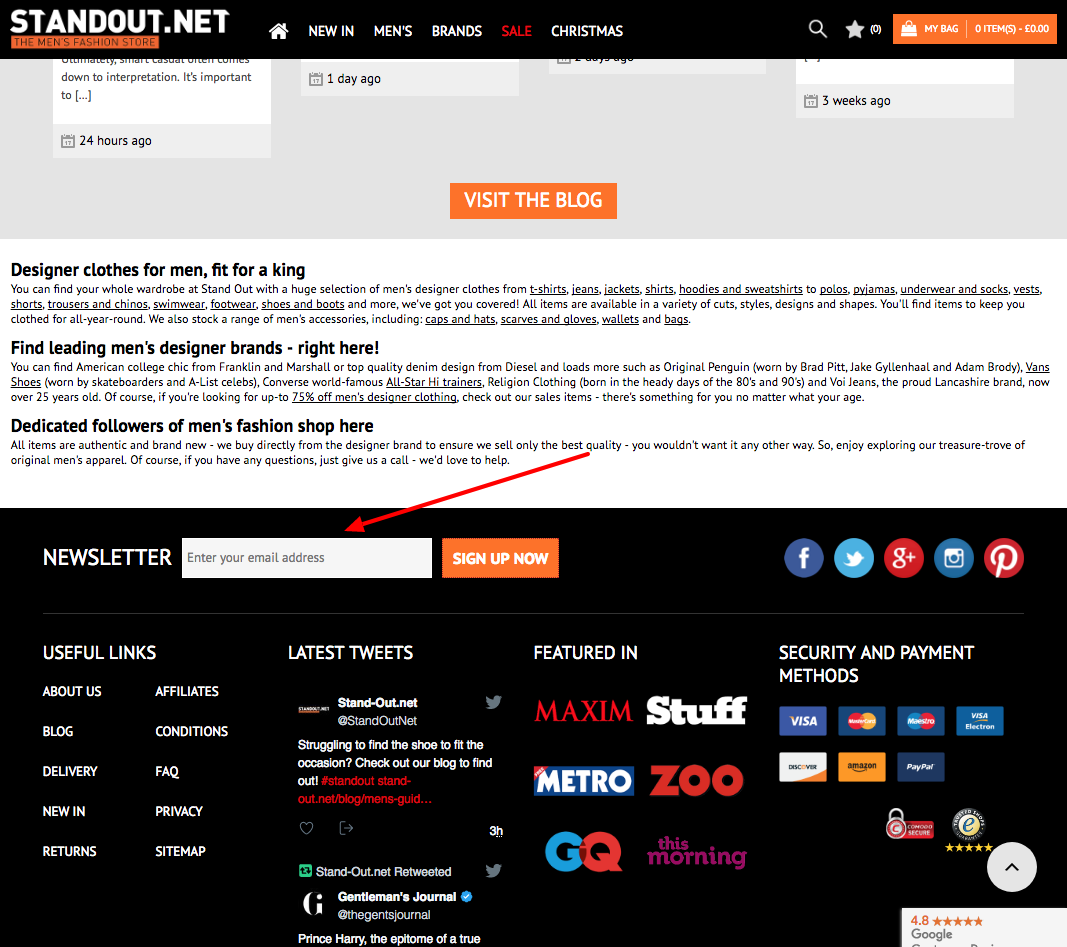 #8: Social Media Promotion + Landing Page
Once you have a landing page, you can leverage social ads or sponsored posts to drive traffic to them. You can also directly ask for emails on Facebook.


Do It: Social Promotion
Set Up Your Landing Page
Set Up Instagram and Facebook Ads
Create Ad Copy and Promote Your Landing Page Offer
Pin The Post To The Top Of Your All Your Social Media Profiles
#9: Cart Abandonment
Cart abandonment is when people visit your store, add something to their cart, but don't complete their purchase.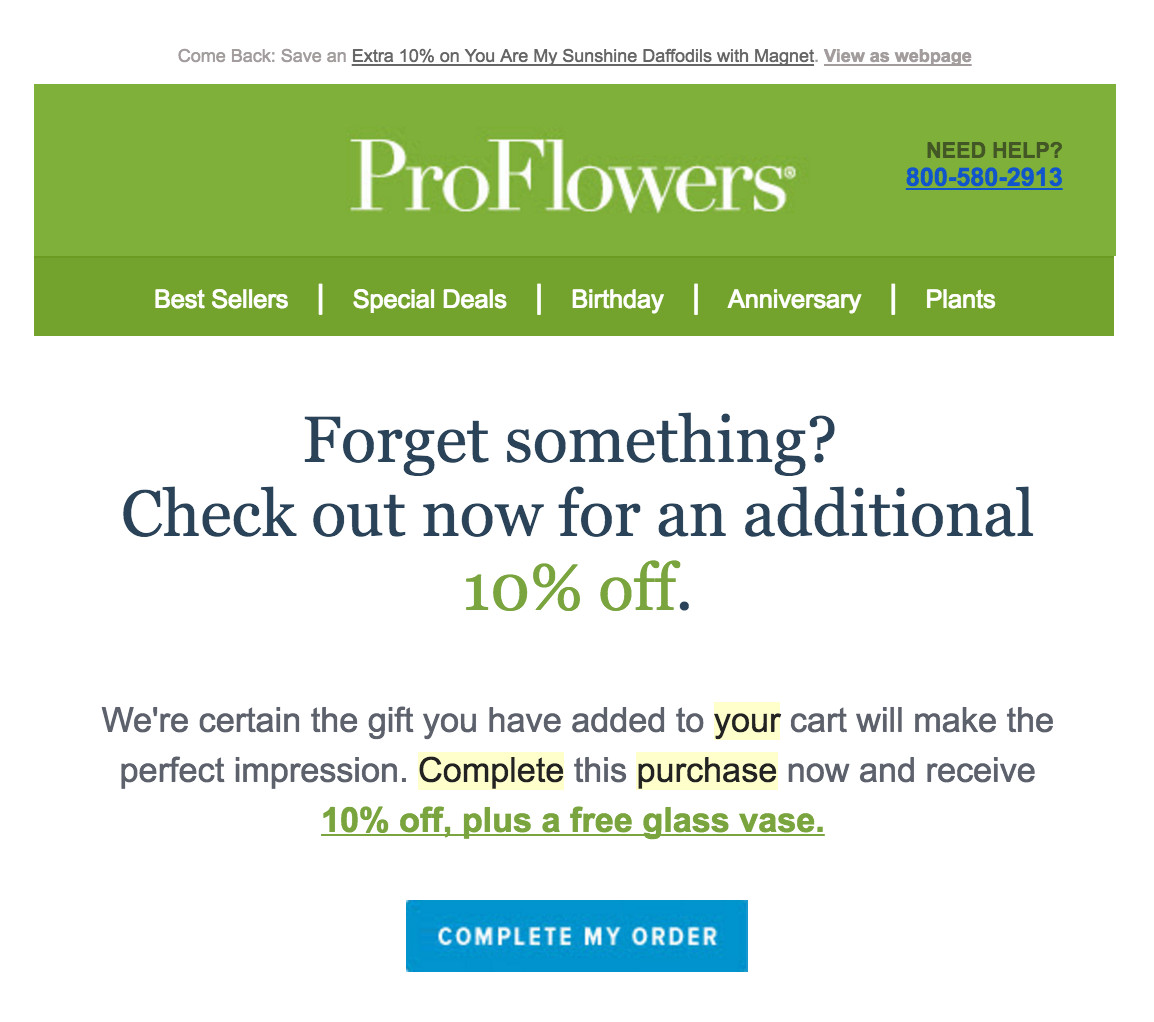 We have an entire chapter on this. For this to work, you have to ask for their email address early in the purchase process. You also need a Shopping Cart Platform that can handle this.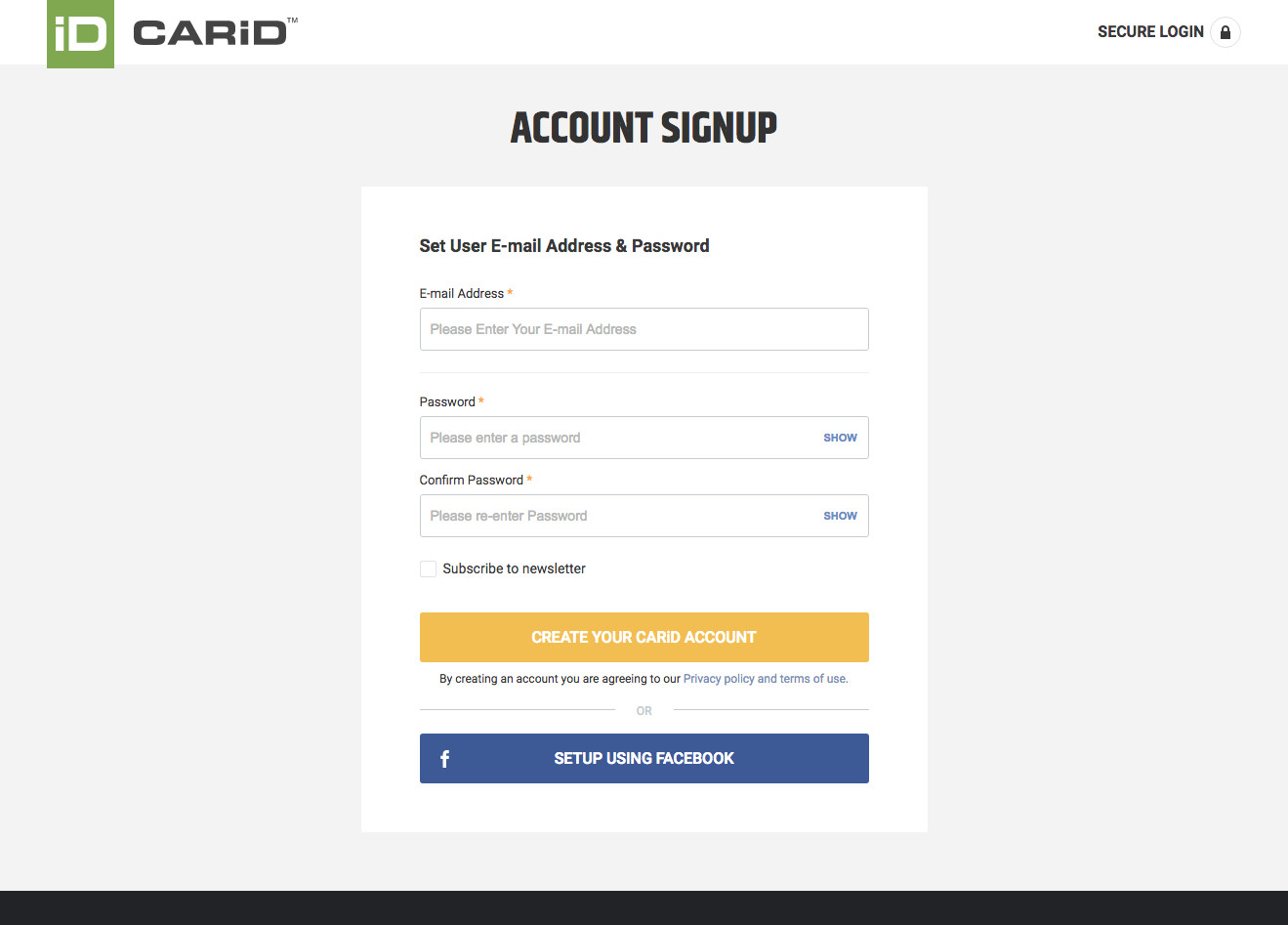 #10: Guest Posting
For guest posting to work, you need to have a full-time copywriter or a subject matter expert that likes to write. Guest posting is a tried and true audience building tactic, but it has gotten spammed over the years by link builders.
The idea is to find sites in your niche that have an active blog. Reach out to them and see if there's a way to guest post on their site. This way you can gain exposure with their audience. For your post bio, link to your landing page.
Do It: Guest Posting
Create Content For Their Site
Add A Link To Your Landing Page
#11: Partnerships
You shouldn't isolate your eCommerce store from other websites. You can host events on social media. You can also run a massive giveaway with other online stores with the goal of building a huge list.

#12: Add Opt-In Instructions To Thank You Page
A bunch of subscribers is meaningless if all the emails end up in their spam folder. Once they opt-in, send them to a 'thank you' page that gives them whitelist instructions.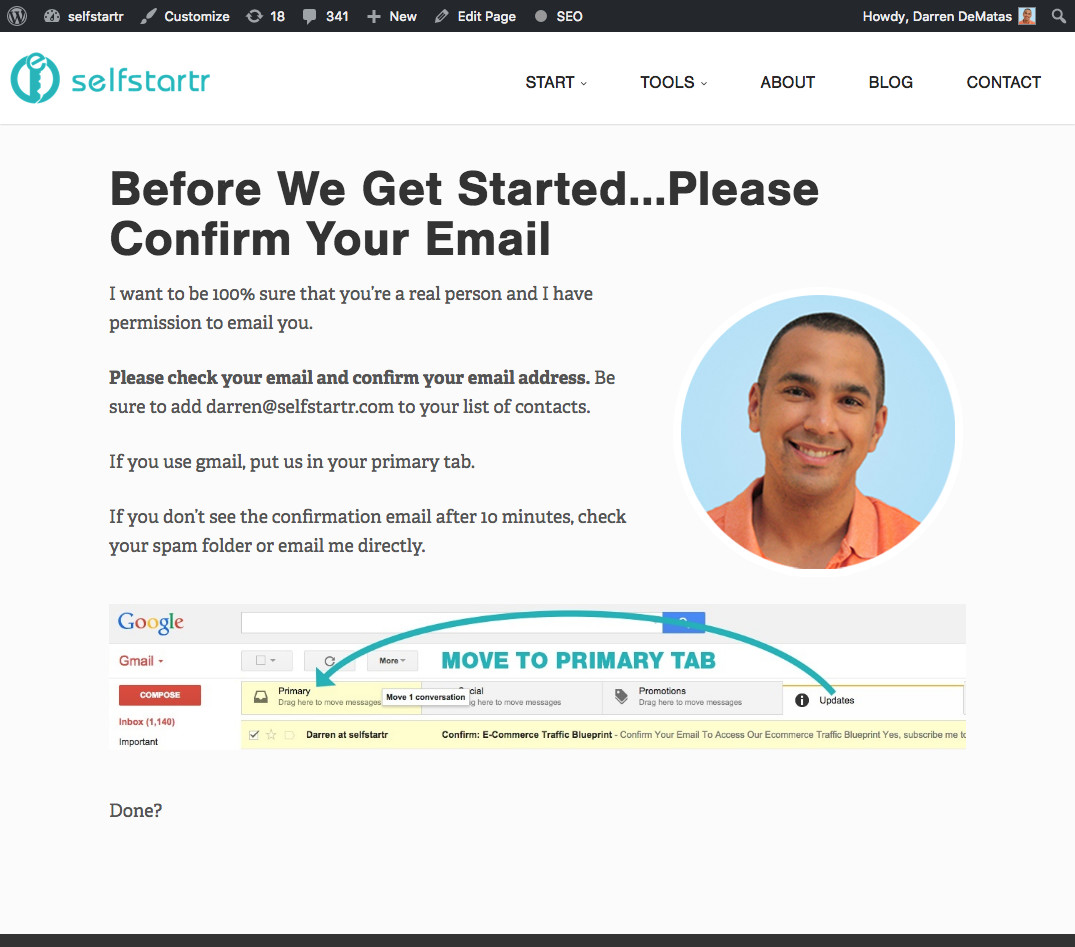 It seems like a small thing, but it shows people right away that you care about the email relationship.
#13: Keep People On Your List WIth Email Autoresponders
Segmenting your list and sending relevant messages is a must. You have to keep a clear separation between (potential) customers and tire kickers.
When you are setting up your lists, try starting with two:
Transactional. These are people that have purchased from you, registered for your store, or abandoned their cart.
Informational. These are people that want content or deals from you. But have not made the step to purchase.
You can consider slicing it up more depending on your goals.




Do It: Email Automation
Create an Informational Autoresponder Email Sequence That Includes A Sale Offer In The 4th or 5th Email
Over To You
A huge thanks to all the expert contributors of this post! If you're struggling to get traction, check out every chapter of our eCommerce email marketing guide.
Btw, the next chapter is going to be about all sorts of transactional emails. You'll learn:
why your customers love these emails so much,
where transactional emails can go wrong,
and what you can do about it.
All with examples and takeaways.
Get the Best
Expert-Backed

Tips on Selling Online Straight into Your Inbox

Only one email a week, we promise

Awesome! You won't be disappointed 😉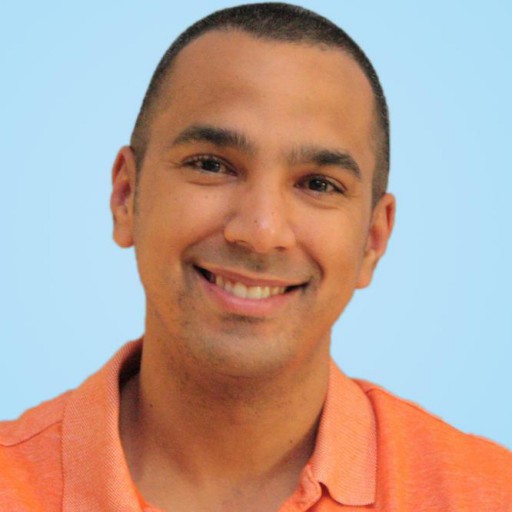 Darren DeMatas
Founder @ Ecommerce CEO
Darren has an MBA in Internet Marketing and 10+ years of experience marketing retail, manufacturing, and Internet marketing corporations, 7-figure brands and startups online.