14 Ways to Build Your Email List From the Ground up

Without a quality email list, your eСommerce business is dead in the water.
Email is hands down the best way to communicate with your audience, build trust, and increase sales. Unlike Facebook and other social media, once someone gives you their email address, you have a direct line of communication. You can build a list of 100K FB fans, but only a small percentage of them will actually see your posts.
The difference is simple; With email marketing, you can make the rules and control the customer experience. With social media, you can't.
If you're not actively building your email list, you're missing out on potential customers.
Let's face it. Almost all of your visitors will come to your online store and leave without buying anything. If you can capture their email, you can start ramping up your digital marketing and turn them into paying customers.
Still not convinced?
Email marketing is still one of the most powerful tools available to eCommerce merchants. Well-executed email campaigns can create demand and increase the lifetime value of customers, but merchants should also focus on expanding their list beyond past customers. Contact information is currency. You need to make your content worth the investment to a customer; that person needs to say, 'Wow, I need this, and I'm willing to give up my email address for it.
If you want to increase customer acquisition and marketing ROI, you need to grow your email list. But how?
We've reached out to some of the most prolific online entrepreneurs and email marketing experts to get the best tips for growing your eCommerce email list.
#1: Know Your Audience
Who do you want on your list? Seems like a simple question, but you can really mess this up. With a high-end luxury product (high involvement purchases), you might turn off your ideal buyer with discounts. You'd be better off trying to lure them in with a buyer's guide. Selling consumable products online, on the other hand, is a low involvement purchase, so discounts might be the best way to grow that list.
Once you have your buyer persona's defined, you can better tailor your messages. Better messaging will result in an email list that turns into dollars.
This is why knowing your list is the most critical first step. Here's what the experts say:
The key is to offer a lead magnet of some sort. In B2B, these are generally informative pieces such as eBooks and reports. For eCommerce, a retailer should consider content-based offers, but also coupons, contests, or some type of promotion that excites the prospect.
For list growth, prioritize, and pick proven audiences. You can do a hundred different things to grow your list. But volume isn't the only thing you want; you want a high-quality list. So prioritize all the list growth opportunities. Score them on how easy it is, expected returns, volume, and costs. I have made an email list growth template (in Excel) for you. All the quick wins will rise to the top, and you won't waste time. Recognizable, proven, high-quality audiences do well, so target your (new and current) customers and Facebook fans/lookalikes to opt-in.
The best way to grow your eCommerce email list is to know your target audience and promote content that gets them excited to open your emails. Although everyone likes promotions, it's barely enough of an incentive to get people to sign up on its own. The content you send to your email list can be content that lives on your blog, working to drive in more relevant traffic from search.
Online retailers should keep in mind 'WIIFYM' (What's In It For Me) from the website visitor's point of view. If you're targeting upscale/premium buyers, then appealing to how you'll help them stay ahead of trends and save time can work well. For most other buyers, offering monetary incentives tends to work best. These incentives can be a discount code for their first purchase, special subscriber-only deals, first crack at new deals, and so on.
Do It: Know Your Audience
Map Out Their Buying Decision Process [+ Infographic from CommuniGator]
Make A List Of Ideas/Offers For Each Stage
#2: Offer Definitive Guides In Exchange For Email Addresses
Once you have a good idea of what your audience will like, it's time to create some content. A content upgrade is additional information that is not on the page. For example, on a category page for diamond rings, you could offer an in-depth buyers' guide or a case study in exchange for their email address.
Informational blog posts are another great place to use this strategy. I wouldn't recommend putting "Content Upgrades" on product pages, though. You don't want to distract people from adding items to their cart.
One of the best ways for an eCommerce store to grow their email list is by offering a subscriber-only discount, or access to exclusive deals. For sites with a lot of unique categories, you can even take the content upgrade approach and have in-content, or welcome mat offers specific to the product type on the page. For example, if your site sells steaks, 'sign up to get 25% off your next steak purchase'. On the poultry page, 'sign up to get 25% off your next poultry order'. Super basic example, but you get the picture. The key is targeted offers.
In my experience, the best way to get subscribers to join your email list is to offer something of value in exchange for their contact information. That could be a content lead magnet like a cheat sheet, gift guide, best-of list. Or if you can offer a promo code with a percentage or dollar amount off their first purchase, that works as well. It is all about giving them an incentive to join your list to stay connected.
Do It: Content Upgrade
See Which Page Generates The Most Traffic
Think Of How You Can Easily Upgrade The Content
Create That Content as a PDF
Write A Call To Action To Get The Additional Content
Add A Link That Triggers An Email Lightbox Pop-Up
#3: Use Pop-Ups to Grow Your Email List
Love them or hate them — pop-ups work. Really well. If the offer is relevant, people will not think twice about entering their email address.
Victoria's Secret is a lightbox pop-up that hits you right in the face.
You're probably working hard at getting traffic from SEO, PPC, blogs, and more. The challenge is that 95% of that traffic comes, then goes and you never know who it was that came. Intelligent pop-ups are very successful at capturing email contacts for some of this disappearing traffic. Many marketers never try them because they consider them irritating and never fill them in, so don't believe in them. The odd thing is that they work well and marketers who do try them are very happy to have done so. Using instant gratification on the popup further helps with capture conversion rates, such as a discount offer on the first purchase. Instant gratification and value for everyone is better than using competitions.
Quality is very important so make sure you are offering something that your potential users want. Second, make sure you have a signup form an exit-intent popup. One of the best things you can give away is an email course where you provide a ton of value. An email course is good because you can get your potential users to know and trust you. Once you have developed your email course, I recommend that you find partners and offer to give your course away to their email list and figure out how you can help that partner.
#4: Offer a Discount In Exchange For Email
Larrimor's allows users to select what products they are interested in. This is a great way to segment your list and learn what your visitors are interested in.
Discounts are a tried and true method for building your email list. Just make sure you don't give too big of a discount that you lose money or value.
I've found those exit-intent popups offering special discounts in exchange for signups have proven to be highly effective to grow eCommerce email lists. But providing discounts may not be a viable solution for everyone. In such cases, a simple popup would suffice, but your content will have to be very compelling and persuasive. You should ideally make a very good case for yourself and tell your visitors exactly why they should provide you with their email address. For example, you can say something like, "be the first to know about exclusive offers," or "get the latest updates on this season's hottest trends".
When trying to grow any type of email list that is associated with the buying of a product or service, I'm going to have to say offering a free coupon or discount is definitely the way to go. Not only is a coupon a great way to incentivize your audience to take action, but it's also a perfect method that works right when they visit your site, while they are on your site, and also if they attempt to leave. By this I mean you can have an actionable pop-up window welcoming a user to your site, posting banners throughout your site, and also using an exit intent pop-up with one last chance for them to act on your money-saving coupon, and get a new user on your list.
Do It: Give Discounts to Grow Email List
Set Up A Coupon Code
2. Create A Popup
3. Deliver The Promo Code Over Email
#5: Run A Contest On Facebook to Create a Killer Email List From Nothing 
This is actually one of the FIRST things you should do when starting an online store. You can build your email list and Facebook fans all in one.
There are a few ways to run contests on your Facebook page. Contest For Pages is an app that I've used. But you can use other tools as well:
Hosting a contest is particularly effective as you know that everyone who signs up for the sweepstakes and shares the content entry is very interested in your product. Once a winner is declared, that's a perfect opportunity to follow-up with the other contestants and offer them a discounted purchase option!
Run a giveaway or contest on Facebook using free apps or Facebook Contests for Pages. People are more comfortable sharing their name and email within Facebook than on a new website.
The best way I've seen to grow an email list is to give the user something in return. We see great results from running a giveaway within our on-site portal, or with a discount. We'll show a modal on the site when the user enters or abandons the site with varying offers, and see excellent email list growth.
More often than not, the brands that use ShortStack are eCommerce companies. They grow their lists by meeting potential buyers where they are — on Facebook and Instagram, for example. People there are looking to have fun, so give them a fun reason to join your list by offering a contest, giveaway, quiz, or something that invites them to interact.
Do It: Run Contest to Increase Email List Subscribers
Decide On A Prize (Worth At Least $50)
Set Up Your Contest Using One Of The Apps Above
Make Sure Email and Like Is Required
Announce The Winner On Facebook and Email
Follow Up With A Discount Code For Everyone Else
#6: Create An Email Opt-In Landing Page
You can't just rely on pop-ups to build your list. Having a dedicated landing page that you drive traffic to (via navigation links) is essential.
We work with a lot of e-commerce brands and what has worked extremely well over the years is building out custom landing pages for lead capture and shopping promotions. This way a brand can advertise through media buying or email advertising in other lists. The great thing about landing pages is that you can continually tweak and split test them to improve your results. You can also create campaigns to advertise through Facebook ads and reach your exact target and demographic audience. Once you have a subscriber on your list, you can also start playing around with retargeting ads as well.
The beginning is tough but if you keep pushing your email list will keep growing. So, remember — you can do it!
Do It: Create A Landing Page
Step 1. Create an awesome landing page or blog post — something that stands out from the rest on this topic or industry.
Step 2. Then, you need to create a lead magnet that's a "no-brainer", and it's so good that you must get it.
Here are a few examples:
We created an article with 128 growth hacks and an eBook with 140 growth hacks. If you liked the 128 tips, you'd want the 12 more in the eBook. No-brainer, right?
Russell Brunson, the king of marketing funnels, uses books as lead magnets. He creates these killer landing pages and offers FREE eBooks — you just have to pay for shipping!
Step 3. Make sure this landing page or blog post brings traffic month-over-month. With stable traffic flow, growing subscribers won't be an issue.
Here's my 3-step-guide:
Do keyword research and find high search volume (10 to 1,000 searches per month) and low keyword difficulty score (0 to 20) query.
Then do on-page optimization. Add this keyword to meta tags, URL, H1 and H2 title, first paragraph, and text's body.
Last but not least. Get a few backlinks to make sure the content ranks on Google's first page.
Step 4. Monitor the traffic and optimize for higher conversions. Google Search Console (Search Traffic -> Search Analytics) shows the best optimization opportunities and helps to see how people find your content so you can re-optimize your page.
#7: Include An Email List Signup Form Everywhere & Test Them
Like we said before, there are lots of places to put your email call to action. Sidebars, footers, pop-ups, and navigation menus are all fair game. Start building your email list with the easiest one — pop-ups.
You can find many amazing email pop-up examples to get your portion of inspiration. You can also test the timing of them.
The key is to test, test, test.
The key to success here is that you need to test offer, placement, timing, sign-up forms, etc. thoroughly to maximize the response you are getting. Also, keep in mind to track where addresses in your database are coming from: which offer did they respond to, via which placement on your website, or via which channel did they sign up. Then track how long they stay subscribed to your newsletter and how long they continue to respond and ultimately track how much they spend. All that data will allow you to figure out which incentives, placements, channels… will give you the most valuable subscribers. Because, in the end, what good is an email list full of subscribers that don't buy, right?
The best way to grow an eCommerce mailing list is to provide an incentive for visitors to subscribe and then provide multiple opt-in form options. We have found that a homepage pop-up, scroll boxes, and exit intent forms work well when combined with a special offer or discount. Some of our clients see list growth of 300-400% after adding multiple dynamic forms to their website.
Honestly, in my opinion, the MOST important thing is the look and feel of your website. People need to 'Trust' you. Add a Logo, add Trust Symbols, add reviews, and allow users to add them. If it LOOKS like they can trust it, they're more likely to read your content and sign up for your email list or your 20% off coupon (or whatever you're offering). Next, make sure your CONTENT is straight and to the point.
If you want to effectively build an eCommerce mailing list (or for any type of business) I highly recommend that you continually split test the registration and sign up process on your site. While you might think the signup process on your site is quite simple and easy right now, you simply won't know how much better it could be unless you test different options. This is also true of pop-up windows and sidebar registrations. Always have a lead capture option available, and make sure that your sign up process is easy as possible. Some of the best eCommerce sites out there will allow users to check out with just their email address and basic information and then give the option to fill in the rest of their account details later on.
#8: Tap in Social Media Promotion [+ Landing Page] To Grow Emails For Your Online Business
Once you have a landing page, you can leverage social ads or sponsored posts to drive traffic to them. You can also directly ask for emails on Facebook. This tried-and-true way of collecting email addresses is still around because it works.
Another favorite marketing strategy of mine is using Facebook lead ads to collect contact information in exchange for a discount or coupon. These ads offer users a one-click option that eliminates much of the friction inherent in typical lead forms. By combining these ads with a remarketing code, merchants can specifically target visitors who did not convert.
My best advice is to use social media to drive traffic to a freebie/bribe to collect email addresses. This freebie needs to be relative to the target market that you want to sell to so think of something appealing that would compliment your products. Your email series should then warm them up to your online business by providing further value, tips, tricks, life hacks etc. You need to warm your audience up before selling to them. They need to know, like and trust you when it comes to using email and social media marketing.
Do It: Social Promotion
Set Up Your Landing Page
Set Up Instagram and Facebook Ads
Create Ad Copy and Promote Your Landing Page Offer
Pin the post to the top of all your social media profiles.
By the way, if you are too shy to directly pitch your email newsletter on social media, you can include a link to your blog or landing page in your email signature.
#9: Cart Abandonment
Cart abandonment is when people visit your store, add something to their cart, but don't complete their purchase.
We have an entire chapter on this. For cart abonnement techniques to work, you have to ask for their email address early in the purchase process.
You also need a Shopping Cart Platform that can handle this:
The most important thing any online store needs is an email automation package that is capable of auto sending emails to their website visitors and customers. If I add items to my shopping cart on your site for example and do not complete the purchase because the doorbell rings, then you need to be able to shoot me an email reminder. As online retailers we also need to be able to keep in touch with our buyers, offering them increased value via email. This doesn't mean selling in every email, but it does mean offering buyers something extra, something helpful that they can use. This is how brand loyalty is built.
#10: Create a Long-Term Content Strategy
More and more companies choose to rely on content creation strategies to generate leads, grow their audience, and improve brand awareness. The reason is pretty obvious: create viral content and provide information that brings value, and people share it. The more people share it, the more website traffic you generate, the more eyeballs you get on your 'email signup forms'.
You can either hire content marketers in-house, or use guest blogging forces. Read on to find out more.
The content strategy might seem too hard to carry out and it takes time. Yes, it's true. But once the cycle of growing subscribers kicks in and you'll start getting valuable leads, you won't regret it.
#11: Take Advantage of Guest Posting To Grow Your Mailing List
For guest posting to work, you need to have a full-time copywriter or a subject matter expert that likes to write. Guest posting is a tried and true audience building tactic, but it has gotten spammed over the years by link builders.
The idea is to find sites in your niche that have an active blog. Reach out to them and see if there's a way to guest post on their site. This way you can gain exposure with their audience. For your post bio, link to your landing page.
Do It: Guest Posting
Create Content For Their Site
Add A Link To Your Landing Page
#12: Partnerships
You shouldn't isolate your eCommerce store from other effective websites. You can host events on social media. You can also run a massive giveaway with other online stores with the goal of building a huge list.
If you want to see a rapid increase in subscribers to your mailing list, and a great way to accomplish this is through the use of co-registration or getting your list as a subscribe option on other site forms and registration pages. Since a user is already signing up for something, they might also want to join your mailing or promotion list as well. When doing this, always make sure the data is 100% opt-in. Otherwise, you will experience lower quality subscribers to your list.
#13: Add Opt-In Instructions To Thank You Page
A bunch of email subscribers is meaningless if all the emails end up in their spam folder. Once they opt-in, send them to a 'thank you' page that gives them whitelist instructions.
It seems like a small thing, but it shows people right away that you care about the email relationship.
Remember to include an unsubscribe link. Otherwise, your users will send your email into their spam boxes, which is way worse.
#14: Keep People On Your List With Email Autoresponders
Segmenting your list and sending relevant messages is a must. You have to keep a clear separation between (potential) customers and tire kickers.
When you are setting up your lists, try starting with two:
Transactional: These are people that have purchased from you, registered for your store, or abandoned their cart.
Informational: These are people that want content or deals from you. But have not made the step to purchase.
You can consider slicing it up more depending on your goals.
The best way I've found to build an email list in eCommerce (or anything online) is to actually engage your list and treat them as real people. Having someone on your team to send targeted emails and personalized responses to the people who have signed up will not only increase your revenue, but it will allow you to build trust with your customers, which while not as trackable on a daily basis, is what will help you see positive word of mouth and growth over the long term.
Capture an email address and the permission to send marketing emails from every buyer. Immediately follow-up with a welcome message, next purchase incentive, and onboarding campaign.
There isn't a singular approach to building your company's email list. Remarkable content happens to be my favorite because I'm passionate about crafting content that drives people to action. It's also why growing your email list is not the priority. If your email list sucks, having 1 million subscribers isn't technically worth anything (albeit you'll have more attempts at-bat). There are so many pieces written about how to obtain outrageous numbers. I saw a LinkedIn post from a guy that mentioned how he drove 150 million views to a client's Instagram account. How many of those people bought the $150k+ cars that the account promotes? Maybe 1? You are much better off figuring out how to write effectively. Then you can add on all the hacks you want.
List building is an 'incremental' growth strategy. If you can get a 1% conversion rate on your site, you can often get a similar (to double) the amount of people who will sign up for your email list when they come to your site but aren't ready to buy. You can use signup discounts or content offerings to get people to sign up. Some people give points/discounts to share the site on social media. The key is not just capturing those percentage of customers to your list, but also have a backend cart abandonment/email marketing content strategy that really moves your customer down-funnel. For an eCommerce business with a mature email program, up to 20% of the revenue can come from email (roughly 50% from cart abandon emails and the other 50% from upselling previous customers/new signups to product). Additionally, your ROI is tremendous on email. The software is relatively cheap to the results you create. We see many eCommerce businesses that miss out on this opportunity.
Do It: Email Automation
Create an informational autoresponder email sequence that includes a sale offer in the 4th or 5th email.
Over To You
A huge thanks to all the expert contributors to this post! If you're struggling to get traction on your emails, check out every chapter of our eCommerce email marketing guide.
By the way, the next chapter is going to be about all sorts of transactional emails. You'll learn:
why your customers love these emails so much;
where transactional emails can go wrong;
what you can do about it.
All with examples and takeaways.
Chapters
Subscribe to Our Weekly Newsletter to Get
Expert-Backed

Tips Straight Into Your Inbox

One email a week, we promise.

Awesome! You won't be disappointed 😉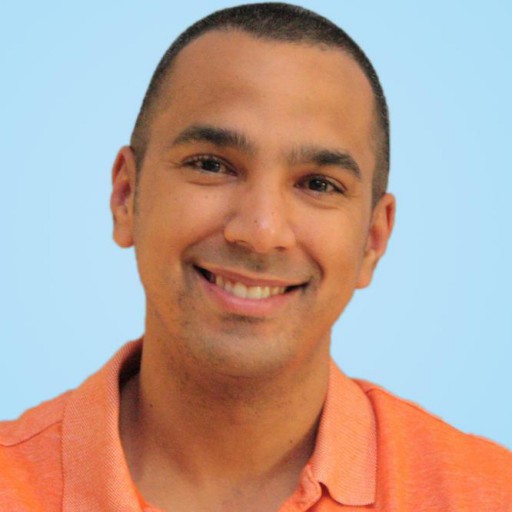 Darren DeMatas
Founder @ Ecommerce CEO
Darren has an MBA in Internet Marketing and 10+ years of experience marketing retail, manufacturing, and Internet marketing corporations, 7-figure brands and startups online.