13 Email Marketing Benefits [+ Examples]


There's so much hype around email marketing tools nowadays.
Email software providers are pressing down on you trying to persuade that their tool delivers the best value for money. They bait you with the flawless onboarding process, easy set-up, and beautiful sign-up forms swallowing your customers like a vacuum cleaner sucks in the dust. And their never-sleeping customer care team is ready to support you day and night.
But why should you, as a small business owner, use any of these email marketing platforms at all? But what are the real benefits of email marketing?
Below are 13 reasons why you should use email marketing to grow your small business. Read on to find out how a single email marketing tool can help you retain standing customers and stay top-of-mind with prospects.
Key Benefits of Email Marketing
1. Grow Leads and Increase Brand Awareness
Using email marketing software can help businesses of all sizes generate leads with signup forms and convert off-the-street customers into standing ones using basic automation tools and functionality.
It especially refers to small and growing businesses, that cannot yet afford mass hiring, but already need to send out nice-looking email blasts.
2. It's a Great Return on Investment
You know, old-school Excel spreadsheets coupled with ThunderBird or AppleMail for sending marketing emails, filtering spam, list segmentation and management, no longer cut the mustard.
On the other hand, today's email marketing solutions may cost you a fortune. However, not all of them are so expensive.
Moreover, if you have some marketing budget and plan to spend it on promotion, go for email marketing — this is an exceptional return on investment marketing initiative.
This relatively new marketing channel will connect you with your target audience in an effective and non-intrusive way.
3. Emails Make Customers Happier
Sending detailed shipment email notifications is one of the best ways to make your customers happier. Try sending them right after the item is dispatched. Not the next day. Not in a week. This will ensure strong customer service and make your user way more loyal to your brand.
Example: Olivia from Belgium has discovered a cozy red check pajama for her little son on your eCommerce website, received a purchase receipt, and is waiting for the item to be shipped.
But what if you don't ship overseas? She needs to know it right now. F5, F5, F5!!! Go on. Inform her right now.
4. Sell More to The Same Customer
Transactional email is the ideal spot for boosting your eCommerce sales. So don't miss the opportunity to sell more to the same customer.
Bring to life your inner sales forces and make sure your customers have got everything they need along with the purchase.
If there's anything that you can upsell, go on, do it! All sorts of eCommerce email marketing techniques can be utilized here — from cross-selling to discount coupons. Imagination is your limit.
Example: Alex has just bought an expensive bedding set on your eCommerce site and keeps refreshing his user inbox in quest of an order confirmation email. So he may be interested to buy pillows, sheets, and other bedroom accessories in addition to the bedding set.
5. React Quickly Using Automated Emails
It's next to impossible to reach out to each and every new customer personally. If you dare do it, you will probably have to stop sleeping or hire several hundreds of support engineers to manage the volume of all your 1,5K incoming emails. And hiring dozens of support guys to follow-up with your customers is not cost-effective at all.
However, there is a solution. Robots, aka transactional email services, can manage the never-ending volume of incoming emails for you. Not only will they reduce your monthly staffing costs but also cement your relationship with your customers.
Example: Paul Smith has just subscribed to CoSchedule and has got no idea where to start. So he keeps hitting an F5 button in the hope to find support right inside your email.
Now take a look at the email he received (within just a few seconds!) from Nathan.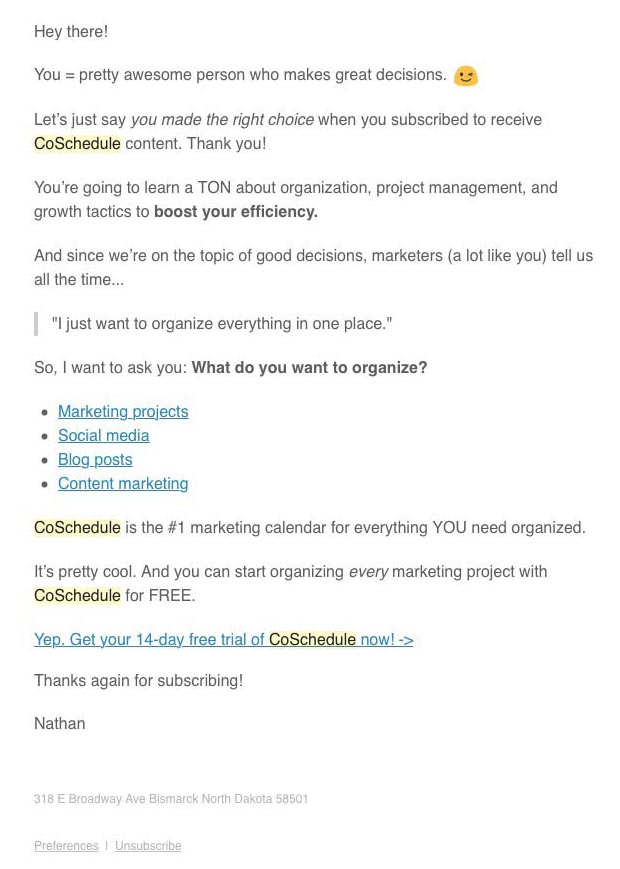 Though it looks like a real person contacting, we know that this is just a part of CoSchedule's smart marketing strategy. While Nathan is peacefully sipping at his mango fresh, Paul has received a clear step-by-step plan for the next 14 days. Everyone is happy.
6. Combat Cart Abandonment
Now a story about a cart abandoner. Thomas added a few sports items to his ASOS shopping cart and then cold-bloodedly quitted it never to come back again. I'm sure, the situation is utterly familiar to you, no need to harp on about it.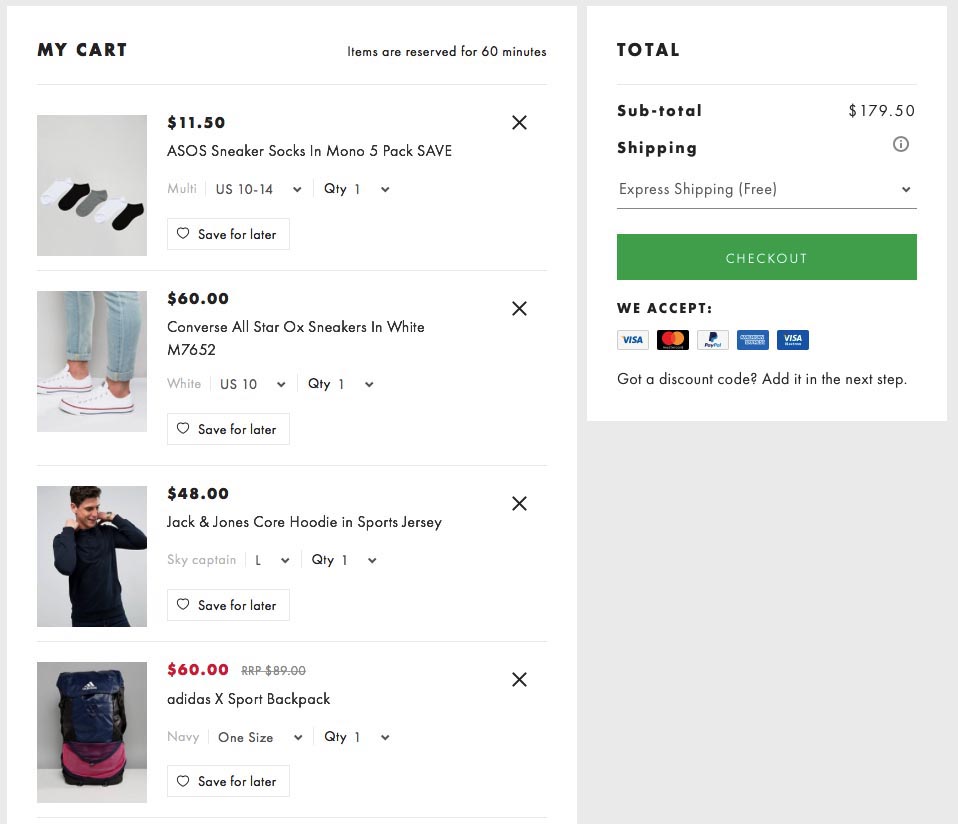 Luckily, there are lots of eCommerce email marketing techniques in store for you. They can help you quickly turn your abandoned carts into completed sales.
Refer to CHAPTER 6 for the details.
7. Strengthen Relationships With Your Standing Customers
Offer your customers different ways to interact with your business, be it through an app download or a call to action to follow you on social media. All types of transactional notifications are well suited for this purpose. Literally any.
Let's imagine you have a loyal fan, whose name is Rand. Every now and again he buys products from your eCommerce website and gets email notifications from you. But email is not enough for him. He is eager to follow you on Twitter and shop using his mobile.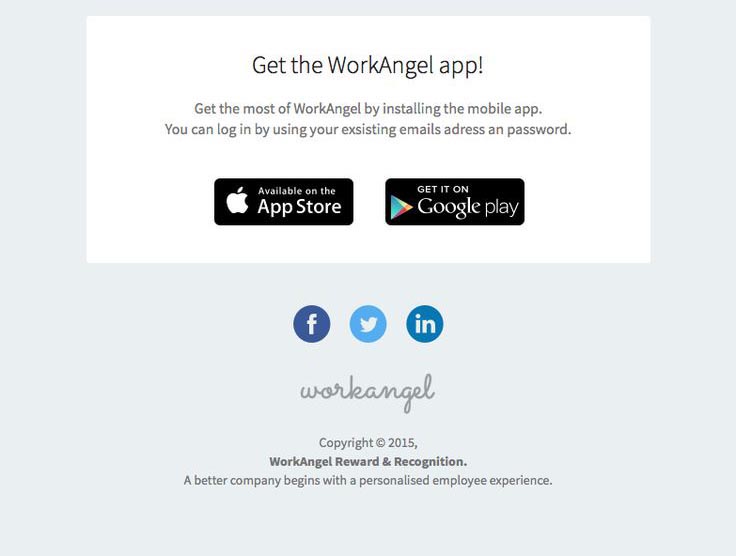 Why not give your customers an opportunity to interact with your brand the way they prefer?
8. You Will Considerably Reduce Staffing Costs
Using email marketing tools is the best way to optimize your workforce, which is another advantage of email marketing especially for small and growing businesses.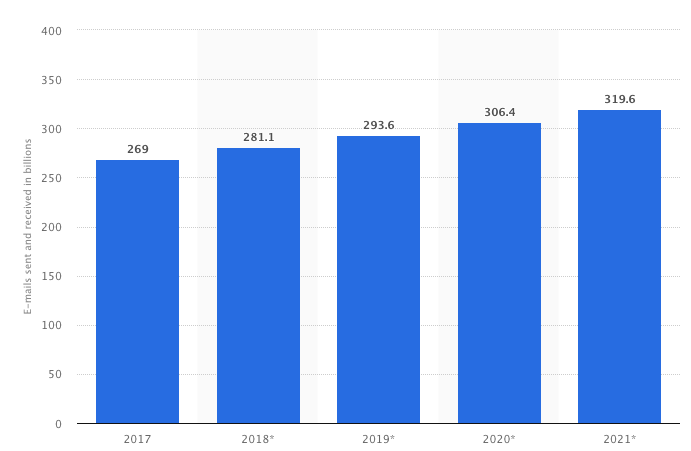 According to Campaign Monitor, 306 billion is the overall number of emails sent and received each day in 2020. An average office worker receives 121 emails per day.
Just imagine, if he or she spends as little as 2 minutes to answer to a single customer, it will take them the whole 4 hours to sort out their inbox. And this is half a working day!
Now about sending email newsletters. Sending emails one by one will kill the other part of your employee's 8-hour working day. And it's next to impossible to create personalized emails for each customer. Otherwise, you will rub your fingers to the bone typing.
Now think. Do you really need a human to manage your email marketing campaigns when there are perfect lightning-fast email robots available for a reasonable price?
There is also a bevy of advanced email marketing tools, the free ones, that can do that easy task in a split second. It means that you may send thousands of marketing and transactional emails without hiring anyone, spending a penny, and lifting a finger.
And while the pricing of email marketing tools is based either on the number of emails sent or the size of your mailing list, marketing automation costs more regardless of anything.
9. Control the Amount of Money Spent on Online Marketing
Choosing the best email marketing software with the features you need for the price you can afford is possible though tricky.
The price is usually based either on the number of emails you have to spend a month or on the size of your mailing list.
It's unlikely that you will need an advanced email marketing software if sending newsletters is not what you are going to concentrate your efforts on.
But if you are planning to run expansive marketing campaigns, with split and a/b testing to compare the effectiveness of different emails or subject lines, marketing automation, autoresponders, RSS, third-party API integrations, advanced statistics, and many other useful features, you will have to obtain a powerful email marketing tool that usually costs money.
The benefit of email marketing is that, once you pick the plan that you dim fit, you will know exactly how much money is spent each month.

For example, if you have around 2,000 subscribers and plan to send no more than 12,000 emails per month, Mailchimp will be forever free for you.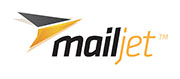 Mailjet's is probably the most generous email marketing system — its free plan bags you 100,000 contacts and you get to send 6,000 emails a month.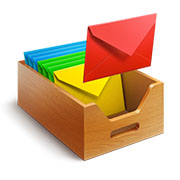 The free test plan of Zoho Campaign web-based solution unlocks even more — 12,000 emails and 2,000 subscribers a month. Quite convenient for those who love playing email ping-pong with their customers, isn't it? Pricing starts with only $5/month.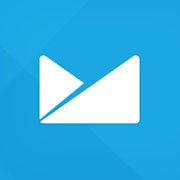 Some advanced email marketing service providers, like Campaign Monitor or Constant Contact, have a free trial only. The costs of their basic plans vary from $9 to $20 a month.
10. Automating Manual Processes Will Save Your Time
A significant part of our customers is running a 'one-man show'. They do everything — from manufacturing products to shipping orders around the world, leaving next to no time for their families.
So it goes without saying, that time optimization is much needed for business people.
With that in mind, marketing automation has become a popular buzzword over the last few years. It was invented to help eCommerce site owners start drip campaigns when a sale is completed. Then schedule and distribute personalized emails based on the things customers purchase and automatically capture user emails through signup forms and summarize user lists under one roof.
I know. Most email marketing providers have a reputation of being rather budget-unfriendly and challenging to manage. But don't be trapped by conventional wisdom. There are lots of budget-friendly and easy-to-use automation tools focused on vetting contacts and getting them back to abandoned carts.
Below are a couple of examples for you: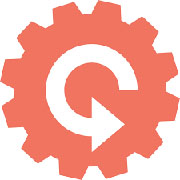 Contactually can be a good example of advanced automation software. It collects contacts from your email inbox, website, and social media profiles, and then notifies you of the best moment to reach people at a time when they are highly engaged.

HubSpot is also considered to be one of the best automated email marketing software.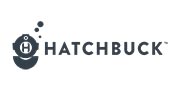 The ability to create tags is the defining feature of Hatchbuck, a small email marketing software for small businesses. It allows you to assign different labels to your users based on their interests or the stage of the funnel they are in at the moment.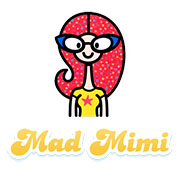 Mad Mimi is an easy to use email marketing platform for non-computer people. With this tool, you can create newsletters, signup forms, and sales landing pages. But it's not so great if you really want to customize anything.
All in all, no matter what email marketing web-based solution you choose for your business, it will benefit your business by saving a large amount of time. All you need to do is to pick the one that fits your needs and pocket.
11. You'll Get Away Without a Designer and a Developer
One of the benefits of email marketing is that you do not need a designer or a tech person to create stylish design templates for your email newsletters. Almost every email marketing tool has a wide range of email templates to choose from.
Professionally-looking email newsletters will boost your conversion rates and improve the image of your eCommerce business.
Best email marketing software usually comes with three design options:
It offers pre-designed templates making it easy for beginners to create modern emails in a matter of a few clicks;
It lets you import your own HTML, as well as your documents, images, polls, links to surveys, videos and the like;
It gives you the opportunity to start from scratch and create a custom design using an email editor.
Some advanced email marketing tools have drag-and-drop UI. In this case, you can easily build nice-looking emails just by arranging pre-designed elements. No coding or photoshopping required.
12. You Will Be Able to Track Your Email Marketing Metrics
When running email marketing campaigns, you will need to connect your shopping cart to some tracking software to better understand the influence of your message.

The benefit of email marketing is that the tracking option is already inbuilt in most modern email marketing tools, like Campaign Monitor and GetNotify.
Both provide interactive and easy to interpret analytics (open rates, click-through rates) that can be used for planning your next email campaigns.
13. Email Marketing Can Help Your SEO Efforts
Another benefit of email marketing is that it can drive qualified leads to your site who are likely to spend some time engaging with your content. And, we all know, the more time customers spend on your page and the lower your bounce rate, the higher your article is displayed in search engines.
That's is why it's important to segment your audience and send highly relevant and personalized emails to your subscribers.
You can also encourage social shares through the emails you send. And that's what Google loves and pays attention to as well.
***
I'm happy that you know now that using marketing service providers is better for your eCommerce business than mass-hiring ten Jacks-of-all-trades.
Ok. Here comes the moment of thinking. You should decide which email marketing tool is right for you.
I'd suggest signing up for three-four trials or starter plans to dig them deep and wide. But that would rob you of your time, be sure.
Don't worry. That's what the next chapter is here for. You will learn what tools can spur conversation with your customer, show him the route in the right direction and track each of his steps.
What is the main benefit of email marketing for you?
Subscribe to Our Weekly Newsletter to Get
Expert-Backed

Tips Straight Into Your Inbox

One email a week, we promise.

Awesome! You won't be disappointed 😉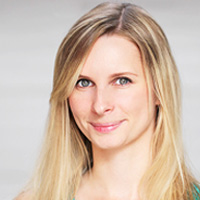 Helen Golubeva
Storyteller at X-Cart
Addicted to yoga, interested in philosophy, and totally mad about copywriting. She loves using the power of words to inspire people and help them grow their eCommerce businesses.