←
Back to Blog
eCommerce Search and Navigation: Tools, Popular Solutions, and Best Practices
Online sellers often underestimate the impact of eCommerce search and navigation on their businesses. They'd better not. Configured correctly, it can level up your store's conversion by as much as 50%, according to Algolia.
Treating the search and navigation wrong puts your eCommerce business at risk. It leads to a decrease in conversion rates both on desktop and mobile devices, low average order value, bad SEO. Other issues? Less traffic. Embarrassed customers. Lost sales. You name it.
Our goal is not to scare you away with some potential headaches and nuisances coming together with search, but to make sure you take the matter seriously and meet shoppers expectations the moment they start interacting with your online store.
This issue is especially important for auto parts sellers, as the amount of items is literally prodigious. Wheels, lightning, steering parts, replacement filters—you have to find a sound way to handle it all in order to provide a smooth search experience. After all, if buyers can't find it, they won't buy it. It's that simple.
If you are looking for a reliable source of information crafted by the developers of CloudSearch tool (which is, to the point, rated highly by the users of other platforms, such as Shopify), just keep on scrolling. We are going to share some eCommerce site search best practices that should help you improve your search workflow.
For ease of digestion, the content is split into several sections.
What is eCommerce Search?
eCommerce site search is an engine solution that helps shoppers find the products they are looking for by matching keywords.
Unless you're the unicorn that has never shopped online, you know what I'm talking about, right?
Below you can see an example from CARiD and USP Motorsports — both use X-Cart to power their online sales. A neat magnifying glass placed on a white background draws users' attention and helps them navigate across their eCommerce websites.


I won't preach to the choir: The importance of having an accurate, reliable and dependable search engine tool is obvious. Not only do you own your online business, but you are probably a customer to many others as well.
So let's get straight to the facts:
According to Forrester research, 43% of online shoppers go directly to the search bar.
eCommerce sites with advanced search capabilities have 2x higher conversion rate potential compared to those with basic search capabilities.
Strangely enough, 52% of online retailers do not do anything to improve their on-site search and navigation, as per eConsultancy.
And only 7% of them, according to a CXL study, report learning from site search data and using that data to improve the shopping experience.
5 Simple Tips on How to Create a Great Search Experience
1. Avoid irrelevant search results
That's the largest pain point for all online shoppers, especially in the aftermarket automotive industry. How? Make sure you use the proper keywords, synonyms, variations, and expressions regarding your product. Another way to think of it: "People search for their problems, not their solutions."
Some products in the store are not even shown in the search result page. Looks like the product doesn't exist in the store, this is the worst part.
2. Suggest categories
Suggest categories the searched product relates to. A dropdown (or two) will help potential customers narrow their search and increase chances of finding exactly what they are looking for — not to mention your chances of making another sale.
Asking me to choose what category an item falls in is easy when it's a book, but other times the answer isn't so clear, and I end up filtering out a huge percentage of possible good matches.
3. Structure your filtering options
It's hard to find items hidden deep inside. Be in charge of your portfolio! Make suggestions that enhance your chances of delivering the best user experience. Give your website visitors what they are looking for… and fast!
I wish they'd apply more of their facets to other categories. Shoes have structured facets, like heel height or color, but lots of other items do not.
4. Keep your product titles short and clear
Who likes to read an endless product name? No one! Non-scannable product names, just to insert every single attribute into the product name for better searchability, is a poor strategy that may end up biting you in the behind.
In my opinion, it's the fact that product attributes are very often placed within the product names. Things like colors and specific tech specs are stretching the names of the products over several lines making the page feel very cluttered and hard to compare a bunch of products in a grid.
5. Improve search app's performance
This one is key! If the results are slow, inadequate, or non-reflective of stock; well, let's say you will likely lose a customer. Maybe for good.
I installed it, immediately my website went from 3s speed to 7, it brakes the minify job that has been done to improve the website.
If you are still thinking about your search functionality as just another box to check, you will probably have to reconsider your business processes in the next couple of months, as using an old-school default search tool is no longer an option.
eCommerce search is a powerful feature that requires continuous optimization to ensure seamless user experience that meets shoppers' expectations. It's a complex process, hands down, but it doesn't mean you have to deal with it all alone. Our team is here to have your back and give you a hand.
CloudSearch eCommerce search engine, uniquely customized to work perfectly with X-Cart, leverages all the latest technologies, such as machine learning, to provide your users with accurate results that show up in a matter of a few seconds.
Auto-complete feature, faceted search and filtering, synonyms, convenient results sharing, and other useful features will help website visitors spot your products faster and with less of a hassle.
Don't believe us? See what our customers have to say about Cloud Search:
CloudSearch is a really powerful and user-friendly search tool for X-Cart. I have been using it for many years now and look forward to using it on my new X-Cart v5 store. I would definitely recommend using it – it's essential for customers to find your products easily.
Quick response. Very flexible interface. Does everything I want. A + + + Will be using this on all my shops going forward.
Ready to Discuss the Options?
Let's take a look at some of the things that you can change to make sure your shoppers get an enjoyable search and filtering experience.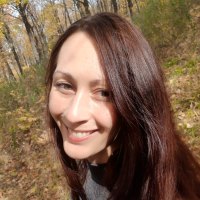 Maria Navolykina
SEO Content Specialist
Maria is an SEO Content Specialist at X-Cart. Once captured by digital and content marketing in her student days, she keeps living and breathing it ever since.
Subscribe to Our Weekly Newsletter to Get
Expert-Backed

Tips Straight Into Your Inbox

Awesome! You won't be disappointed 😉