←
Back to Blog
3 Considerations About Custom eCommerce Development: Backend, Multivendor, and Fulfillment
A ginormous amount of online website builders available make it painless for anyone to create a great online store fairly quickly. However, a utility type do-all online store won't cut the mustard, unless you have a one-size-fits-all product.
To ensure that customers reach the virtual checkout aisle with every intent to buy, you have to get your hands on your customer data. Once you've analyzed and understood that information, you'll have to customize your store to your unique business needs.
To shed some light on the topic, we've compiled a list of factors that make for a custom-built eCommerce website that converts.
Grab a fresh cup of joe and let's get the ball rolling.
Online merchants need a platform that will adapt. Those might be shipping, inventory, tax management, any process that a business might have. And X-Cart can match those processes, whether it is a custom feature created from scratch, or an integration with some providers or vendors that the business has been working for a while so far.
Missed the first part of the series about eCommerce website customization? No worries. Open the URL in a new tab to be able to get around to it when you have time.
I. Enhancing Your Workflow with Customizable Backend
Nowadays, the ability to customize the storefront customer experience is taken for granted. However, very few eCommerce platform developers take the admin area UI into consideration. Back-end interface, crafted with the end user in mind, can potentially give you a leg up over the competition.
What are the main benefits of the customizable admin area?
The ability to simplify navigation and remove inconsequential dashboard widgets and menu items would be beneficial for your website manager. This should improve their daily workflow efficiency and save time.
You can style the admin area to fit your brand or even add an off-brand element to quickly capture visitors' attention. This feature might come in especially handy for Multi-Vendor store owners.
The ability to customize your back-end allows you to battle the content chaos and organize your users in a simple and digestible way.
All in all, the sheer ability to modify the code and implement some slight changes to the layout just sounds exciting—even if you know nothing about website development.
Mid-market segment customers want to have access (…) to feel that they have an ability to modify the code and the user interface, to introduce some slight changes. They do not necessarily need to do it themselves. We have in-house support that can help with minor adaptations and changes​​. We have the entire design team who is more than happy to provide completely customized tailored design and create any feature.
It gives you that powerful feeling of holding the keys when you know that the shopping cart platform powering your online store will meet any idea you may come up with moving forward.
I think that the feeling of being in control and being sure that the design can adapt to their needs is what they really need. They do not necessarily need to open the dashboard and start coding and change CSS right away, but they need to know it's possible.
Key Takeaway:
The ability to tweak and customize your admin area isn't a nice-to-have feature, but a must-have nowadays. If the shopping platform doesn't offer personalization features by default, consider migrating to a more user-friendly eCommerce platform.
How does X-Cart solve the problem?
Many of you know that X-Cart's eCommerce themes are ultimately customizable, but very few realize that their store's backend is as flexible as its storefront.
Having some basic knowledge of PHP, HTML, JavaScript, CSS, and MySQL is enough to initiate minor changes to the store's admin layout and tweak add-ons to your unique business needs.
High-profile technical experts should be able to craft add-ons and themes from scratch—the open nature of software repositories and their accessibility allows for that as well.
I have worked with WooCommerce and a couple other solutions before. And though they are different in some ways and similar in others, X-Cart 5 has one edge over the others. It's easy to manage, learn, and understand. The client learning curve is not only fast, but the simplicity and logic in the layout and function of its tool build both confidence and creativity and store administrator. They allow them to not just cautiously use it to grow the store and its presence but they instead engage and invite the administrator to get involved and dive right into the breadth of options and choices within the admin.
Additional Info:
Admin Area Overview – X-Cart 5 Knowledge Base
Advanced Admin Facilities – X-Cart 5 Knowledge Base
How is it different from Shopify Plus?
While Shopify Plus is far ahead of Shopify in terms of customizability, back-end and add-on modifications can still be quite tricky.
All the changes to the Shopify Plus' functionality can be managed either through your store's front-end or with the help of API. Though Shopify Plus gives its users some flexibility, you may still incur additional costs and other complications when working with a third-party logistics company or developing backend apps that don't integrate appropriately with their API.
I am unaware of a major competitor that has an open front-end and back-end as we do using conventional languages like HTML, JavaScript, and CSS. Shopify has their own proprietary "language" that they use. But, obviously, if you have a front-end developer, they're not necessarily going to know Shopify's proprietary language.
II. Multi-Vendor Solution That Adapts Quickly to the Moving Goals of Your Business
Combining different products from several independent sellers in a single online store sounds like a good idea for a startup. You have complete control over managing items, purchases, and deliveries through a designated dashboard, and receive a flat fee for every order you get through these sellers.
Is it easy to achieve? Not really.
Setting up a multi-vendor online store that converts is tough. Customizing it to fit the moving requirements of your business can get much tougher.
Key Takeaway:
Here's why you should think through all possible pros and cons when choosing a multi-vendor eCommerce solution for your online business. Ideally, it should allow you to personalize every element of your store, be it a vendor dashboard, product pages, storefront, or email templates.
Take a quick look at the way X-Cart can complement your business, or get in touch with our solution advisors right away using the form below.
How Does X-Cart Solve the Problem?
Unlike Shopify Plus, which requires a third-party extension to help online sellers open an online marketplace, X-Cart eCommerce platform has a native marketplace functionality.
An easily-tunable working environment allows you to get creative and personalize your online store to your unique business requirements.
Among other features are:
Ultimate power over your vendors: everything is within your control, including their revenue and even a tiny change in product descriptions.
Smooth auto-split of vendor revenue: you have the power over the entire accounting process.
There are two options to choose from when it comes to warehousing: your vendors can either ship from a single warehouse or assign multiple ship-from addresses.
From my perspective, X-Cart Multi-Vendor Solution is fit for businesses planning to run a successful marketplace since it's flexible, scalable, and also affordable. With the help of advanced Multi-Vendor functionality, you as a business owner can concentrate on your business, marketing, and SEO strategies while your vendors generate your income. No transaction fees for revenue, number of vendors and products; tons of built-in tools and functionality; 24/7 technical support and our expertise to help you make your eCommerce efficient and outstanding on the market.
How is it different from Shopify Plus?
If you are using Shopify Plus eCommerce platform, managing multiple storefronts can be problematic, especially if you have to ship products from various different warehouses.
While you can connect several domains to a single store, Shopify Plus won't let you operate several catalogs, products, B2B service offerings, and inventory from a single area.
You'll either have to utilize a third-party add-on or hire a developer who will code a custom functionality for you, which is rather expensive. If you own several brands and need to manage more than one store simultaneously, make sure you have enough resources for that. This is one area where enterprise eCommerce businesses may suffer.
III. Stay on Top of Your Inventory With Custom Inventory Management Software
Managing many SKUs can be a real challenge, especially if you have a lot of variations and your shopping platform is not powerful enough to handle them all.
I would say over a thousand SKUs is where things start becoming complex, especially if you have a lot of variations.
To stay on top of your stock, you need a customizable inventory management system that is naturally built into your eCommerce shopping cart or enabled via API as a third-party add-on.
Ideally, it should provide you with the following:
Real-time stock and shipping updates
Smooth mobile user experience to allow you monitor your shipments from anywhere
Automatic email, SMS, or in-app notification system that alerts you to any changes in the status of your shipment
Single dashboard that allows you to see all the info in one place
Automatic shipping costs calculation
The option to automatically reorder inventory in real-time
Accurate inventory tracking
The ability to display shipping costs in local currency
Affordable international shipping quotes
The ability to connect shipping carriers, warehouses, and 3PL partners
Stock levels analyses
Further reading:
Multi-Channel Inventory Management 101: Common Mistakes + Tips to Avoid
Key Takeaway:
You need an eCommerce solution that will take the guesswork out of the inventory process and keep your business operations running smoothly.
Need assistance fiddling with high SKUs? We've got you covered. Set up a quick call with one of our experts to discuss the details.
How Does X-Cart Solve the Problem?
X-Cart allows sellers to naturally merge multiple product databases into a single one and keep an eye on all the changes in a single dashboard.
Any procedure, including ordering, storing, using, and selling a company's inventory, can be accomplished using our custom development services or with the help of the following third-party tools:
(opens in new tab)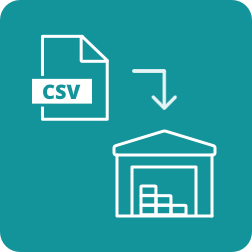 Update inventory app provides a quick and easy way to update product quantities by importing a simple CSV file. More info on that here.
Tip: Growing supply chain issues show no signs of slowing down this holiday season. Make sure you ship your products well in advance using the shipping service you rely on. Avoid using USPS if possible, as the service is about to get even slower and more expensive.
How is it different from Shopify Plus?
Shopify Plus provides sellers with the ability to customize their online storefront only. To manage the other elements of your business process, such as logistics, inventory sourcing, and fulfillment, you'll have to fall back on external resources.
And if a third-party inventory software can not be integrated with Shopify's API, you'll have to hire a development company to integrate it for you. By the way, finding a Shopify Plus developer is not an easy task. They have their own proprietary language, Liquid, that's different from the well-known HTML, JavaScript, or CSS.
Moreover, as you expand to new regions and countries, you may want to customize the existing functionality to meet the growing needs and improve shopping experience, and that's next to impossible without a developer and huge upfront costs.
Bottomline
Setting up a high-quality online store can be pretty easy.
Customizing your online store to your unique business requirements is somewhat tricky.
Finding one team that keeps track of all projects in your company—from hosting to SEO to custom design to software development—is almost impossible.
Suggestions? Choose a solution (such as X-Cart!) that enables your online business to grow. Our team is here to assist you with all that and much more.
You don't want to find yourself in the middle of third parties arguing who's to blame, do you?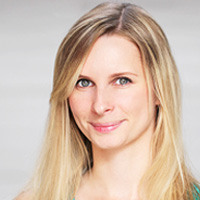 Helen Golubeva
Freelance SEO and Content Marketing Specialist
Helen is an SEO and Content Marketing Specialist. She has been creating and planning content for over 10 years, with 5+ years specializing in eCommerce.
Subscribe to Our Weekly Newsletter to Get
Expert-Backed

Tips Straight Into Your Inbox

Awesome! You won't be disappointed 😉