←
Back to Blog
3 Ways You Can Customize Your Automotive Store With X-Cart: Design, Product Variants, Apps
Is it wise to build a custom eCommerce website instead of going with a well-known platform like Shopify? The answer would be — it depends. It depends on your goals, budget, and the overall strategic direction that you choose for your business.
In an age of branded consumerism, having a fully-personalized eCommerce website that stands out is a must. Why? Although every brick-and-mortar store has the same aisles, no two online stores are built exactly the same.
That's the beauty of eCommerce, and that's the key struggle of it as well.
So if you want to customize the shopping experience from first visit to final conversion, you'll need to make sure your eCommerce platform doesn't put any barriers on your path to success.
In this blog post, we'll share some of the most essential shopping cart features you need to create an online experience that reflects your company's values and suits the needs of your target customers.
Every store is unique and has its own story and its own workflow.
1. Get a Fully-Personalized Design Theme That Reflects Your UNIQUE Values
Designing an eCommerce website that doesn't reflect your brands' identity and personal vision is shooting yourself in the foot:
It's painful (literally) as you have to invest so much money and time into something that only imitates someone else's design ideas.
Go with a cookie-cutter solution like Shopify, and you fail yet again. Easy doesn't necessarily mean good.
You can't solve unique problems without unique solutions, right?
The first and probably the most obvious thing that you can do to personalize your eCommerce website is to refine its overall look and feel, making it more authentic.
Offbeat fonts, eye-catching layout, intuitive navigation — these are the requirements imposed upon modern sellers by the consumer society we are living in.
In X-Cart, there are no restrictions to the design — you can either craft any individual section from scratch or choose from the templates that you already have.
Key Takeaway: Don't get caught up in someone else's concept of what your store should look like — their goals may not jive with yours. Take time to craft your own design template customized to your target audience.
How does X-Cart solve the problem?
Ultimate customizability is what distinguishes X-Cart from other shopping carts. It provides you with the full spectrum of tools you need to adjust your store's design to match your brand identity, including the following:
Customized checkout process
Not only can you choose between different checkout options — one-page, FLC, or anonymous — you can also customize it from the ground up.
Bespoke search and filtering
X-Cart's search tool is unique to your business needs. It allows you to see the data on what your customers are searching for, and, thus, tune the search tool accordingly.
The number of options X-Cart offers for themes customization is pretty versatile. Some of the basic skin customizations include:
Changing the default store logo and font colors.
Editing the layout configuration.
Changing the default welcome text and banner on the front page.
Adding banners to store pages.
Branded email notifications
Adjust all your marketing messages to meet your brand's tone of voice with X-Cart.
With X-Cart, you define the flexibility of whatever sections you use within your store. This is the very beauty of having a custom eCommerce design — no restrictions.
Additional Info:
Adding Custom CSS Code in the Storefront
Template Editor – X-Cart 5 Knowledge Base
Basic Design Changes in X Cart 5.3 – X-Cart 5 Knowledge Base
How is it different from Shopify Plus?
Unlike X-Cart, Shopify Plus will hardly distinguish you from the competition. Even Shopify is not that mighty in terms of customizability as they claim, unfortunately.
There's good news. Unlike Magento, Shopify Plus has an ability to 'customize checkout'. However, the feature available through Script Editor, is still fairly limited and doesn't work properly for many customers using it, according to the reviews.
2. Add as Many Product Variations as You Deem Fit
Managing your store is not an issue if you sell somewhere from 10 to 100 of products — some sellers can even do that manually. However, with the increased number of SKUs, each having its variant and price tag, things start to become complex.
Let's take a pair of jeans, for example. You have several size variations within that pair of jeans and that style could have color variations as well. You're taking one style that could have 50 to 60 variations or even more with the automotive industry — you'll have a spark plug and that spark plug could have tens or even hundreds of variations, depending on the fitment of that item. The third is grocery. With grocery you could have one product that has multiple flavors.
You should keep these potential issues in mind when choosing a shopping cart for your business. A ready-to-use solution will hardly provide you with all the right tools off-hand. You'll either have to extend the functionality with addons (which often require you to pay a monthly subscription fee) or just settle for less.
The beauty of a customizable shopping platform is in its simplicity. It provides you with the exact number of tools you request — without additional unnecessary functionality or extra fees. Pure and simple.
Key Takeaway: Getting control over your inventory ensures a business is running at full speed and that the items you sell meet shoppers' expectations. Make sure your shopping cart will allow you to diversify your product line far and wide.
How Does X-Cart Solve the Problem?
There isn't such a thing as a limit for product variations in X-Cart — you are absolutely free to add as many variants to each given product and configure each variant to have a different SKU, price, and stock level.
All that can be done with the following addons: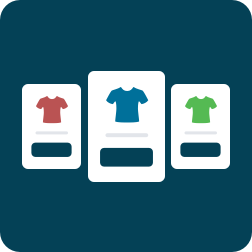 Product Variants app for X-Cart will let you add variants one by one, or generate them all automatically and remove the ones which you don't sell in your shop. The feature also controls the stock level. 

This addon will help you handle booking variants and track reservations.
If you sell auto parts online, the functionality of your store can be extended using this app:

Make/Model/Year is the tool specifically built for the automotive stores to help sellers manage their inventory easier. When you sell auto parts, there are LOTS of things you should take care of!
How is it different from Shopify Plus?
Shopify has a limited range of key parameters for products and makes it hard to create custom fields for your product types. Though third-party apps can be a solution, they are not built-in and require some 'good investments'.
Shopify Plus that positions itself as a better version of Shopify won't allow you to sell more than 100 different colors, sizes or flavors for any given product — there's a variant limit that you can do nothing about.
3. Customizing Apps or Building Your Own
Your choice should not be limited by the number of apps available in the App Store (even if there are hundreds of thousands of them as in WooCommerce)! You should have an opportunity to customize the default functionality and add additional features on top of what is already set up for you by default.
And while customizability is a nice extra to have, it doesn't necessarily mean that you should take on the whole burden of website development.
Key Takeaway: You should have an option to customize your store, if you are up for coding. If not, you should have this option as well. Get expert help in addressing pain points and driving growth. 👉 👉 👉
How Does X-Cart Solve the Problem?
Developers use X-Cart every day — those that develop online stores for their clients or the ones building stores for themselves from scratch.
But there's one thing that they have in common — all of them are 100% confident that they won't have to invest much money in eCommerce development to get access to new features.
As a nice bonus, there's a huge volume of information to support developers with their initiatives. See below:
Developer Docs
Add-ons – X-Cart 5 Knowledge Base
How is it different from Shopify Plus?
Shopify Plus does offer some guidance and support when it comes to running the systems that help your business function. Plus, there are lots of Shopify developers and partners that can assist you with coding. However, the scope of things that can be customized is still very limited (see the 1st chapter).
Bottomline
Building a successful eCommerce business is just a matter of finding your unique strengths. When you have a clear picture of how your business should operate in 5-10 years, you won't go with a platform that limits your growth, the one that is easy to get started with and which is good for a year or two.
Platforms that grow together with your business will be the thing of the future. And, as William Ford Gibson smartly put it,  "the future is already here — it's just not evenly distributed".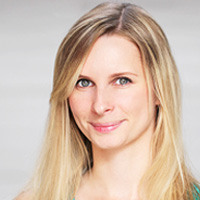 Helen Golubeva
Freelance SEO and Content Marketing Specialist
Helen is an SEO and Content Marketing Specialist. She has been creating and planning content for over 10 years, with 5+ years specializing in eCommerce.
Subscribe to Our Weekly Newsletter to Get
Expert-Backed

Tips Straight Into Your Inbox

Awesome! You won't be disappointed 😉