←
Back to Blog
Brick and Mortar Vs. Online Stores
Brick and mortar vs. online retail — it has always been a debate, but in 2020, the COVID-19 pandemic introduced some very serious consequences to the matter. Government shutdowns forced businesses that didn't even have a website before 2020 into eCommerce overnight, to varying degrees of success.
Last year convinced most critics that physical retail is finally dying. However, I've got news for you: physical stores aren't going anywhere. By 2024, it's estimated that 25% of retail sales will be made online. Although that number represents a huge increase in online shopping, it also means that 3/4 of purchases will be made in a brick-and-mortar store. That 75% is evidence that you shouldn't pack up your physical locations just yet; brick and mortar sales continue to grow!
However, there are some pros and cons to brick and mortar retail, just as there are in online shopping.
Here are some of the things you should consider about brick and mortar vs. online retail. To maximize profit, you can have online sales without sacrificing in-store shopping.
I. Brick and Mortar 

The biggest benefit to the in-person shopping experience is the ability to humanize your brand in a way that isn't possible with digital media. A physical storefront offers your customers more meaningful ways to engage with your brand persona.
For example, companies like Eataly and Ikea use the majority of their floorspace in their brick and mortar locations for storytelling. These experiential marketplaces showcase products in use in daily life. Shopping at one of these retail businesses becomes more like retailtainment and less about the transaction.
Depending on your industry, there might be specific benefits to offering your products at an in-person location. Luxury items, for example, are very rarely an impulse buy. Big Ticket retailers like Tesla and Apple know that shoppers want to play with their products before they drop anywhere from $100 – $100,000. For these companies, in-person storefronts function more like real-life advertisements.
These stores play a crucial role in bolstering purchases online, and the same logic applies to everyday goods such as apparel and grocery. Customers like to try a scoop of ice cream before they buy a pint. Similarly, if you sell shoes, you might find that you're struggling to sell to customers that don't even know their proper size.
Even more likely, it might be far cheaper to set up a store to handle in-person returns than to pay for shipping returned and exchanged items. In fact, the convenience of brick and mortar retail is a huge purchase driver for customers.
Most big-box stores have turned their locations into fulfillment centers for eCommerce. Target was one of the fastest retail giants to respond to the COVID-19 lockdowns because their stores have been functioning as mini-distribution centers for years now.
II. Brick and Mortar Vs. Online Shopping 
Whether you started your business virtually or the old-fashioned way, it's high time that you diversified your revenue streams. Both physical retail and eCommerce stores have benefits, but they each offer something unique to your business. Here's a rundown of each:
Brick and Mortar

Brick and mortar will always have a place in your customers' hearts. Most shoppers expect some physical storefronts, even if they make purchases online.
Some generations are more hesitant than young people to shop online. In-person shopping makes you more accessible to these audiences.
In-person shopping offers personalized customer service and contributes to brand loyalty and awareness.

Online Shopping

Online shopping is pandemic-proof (mostly). Although life is slowly returning to normal, 2020 taught us a huge lesson in the importance of resilience.
eCommerce platforms collect more information about purchase behavior. Empowered with the data, you can make more informed decisions about your business.
As technology improves, creating memorable digital shopping experiences with social media will become easier.
To sum up, if you want to succeed in business in 2021, you need to set up an online store and supplement it with physical locations. The good news for current store owners is that setting up an online cart is easy.
III. How to Take Your Brick and Mortar Business Online 

In 1999, setting up a website was a daunting task for small businesses. Nowadays, there are several turn-key solutions that will make the process painless, and X-Cart is one of them. This eCommerce platform allows vendors to bring their inventories, however large or small, into the digital age in less than a day.
Before you select your platform, you should know what you'll need to get started with an online store. Here are the two biggest factors:
Domain Name Hosting
Web Hosting
It's easy to get these two confused because they're often offered by the same provider. Additionally, a store builder (separate from a hosting site) will provide web hosting or even domain hosting. Familiarize yourself with the options for eCommerce hosting before making a decision about your hosting needs.
If you already have a website running for your business, check with your hosting provider to see if they offer any of the features that you need before switching.
Once you've got the basics sorted, follow these simple steps to start taking customers online:
1. Define your target audience 
In all matters of marketing and business, defining your ideal buyer persona should always be the first step.
2. Register a domain name 
You might already have a brand name, but is your store's name as relevant for online marketing? Even if you've already bought one domain name, consider setting up a new website with a URL that will be great for SEO, but keep the other domain name for brand recognition.
3. Buy an SSL certificate 
You can run a website without an SSL certificate, but this important step will help you securely accept payments. Most hosting companies will offer it as part of their package or as an add-on.
4. Set up a payment processor 
A good eCommerce platform should come out of the box with a payment processor. However, if you're using a website builder like WordPress, you will need to add an integration to your site in order to accept money online.
5. Choose a site design and template 
With the wealth of ready-to-go templates, you might never need to hire a designer or a coder to make a beautiful website. If you go the DIY-route, just make sure that your template is mobile-friendly.
6. Upload your inventory and product descriptions
If you've got a large inventory with lots of variations for color, size, make/model, etc., you won't want to write every product description from scratch. At the very least, make sure that each product page has a unique title and meta description.
7. Add some imagery
Your new product pages won't get very far without images. Take professional-quality photos of your inventory, and include lifestyle shots.
8. Define your shipping and return policy
As soon as you open your store on the internet, you can bet on getting at least a couple of customers that will be unhappy with their purchases. Define the fine print on returns, shipping, and exchanges before you interact with these customers.
9. Optimize your website
Do some keyword research (or hire a professional). Compile a list of 50 or so terms and sprinkle those keywords throughout your site's content. You'll also want to create some blogs, articles, and other keyword-rich content for SEO.
Additional Resources:Our Definitive Guide to eCommerce SEO For 2020
Is It Better to Create My Own Website or Get on a Verified Marketplace?
If you're overwhelmed by the above steps, you might consider skipping the website step. For most sellers, third-party marketplaces like Amazon, Etsy, or Walmart are a great way to dip your toes into online selling. Keep in mind that as soon as you sell on one of these platforms, you surrender a lot of your control.
Big online marketplaces may offer you a tremendous amount of convenience, but they can be costly. Most companies will take a cut of your profits in exchange for handling shipping, customer service, web hosting, etc.
If you're a new brand, you stand to benefit a lot from the infrastructure and experience of these larger companies. You'll also gain access to more traffic and a bigger reach of possible customers. Just remember that when you sell on these platforms, you don't own the customer experience, and you may limit your growth.
Omnichannel selling is the future
If you came to this article wondering, which is the best, brick and mortar vs. online, well, the answer is both. And if you're deciding between opening your own online store or using a large marketplace, then again, the answer is probably both.
As more vendors expand into multiple channels, customers begin to expect that they can buy your products anywhere. In 2021, most buyer stories won't look as simple as "I clicked the ad, I read the description, I purchased."
As media and digital marketing connect the virtual and physical worlds, you need to be selling in both places in order to get seen.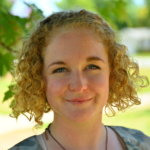 Ashley Kochans
Content Marketing Strategist
Ashley Kochans is an SEO and Content Marketing Strategist with over 3 years of experience in creating actionable content for Amazon merchants and eCommerce business owners.
Subscribe to Our Weekly Newsletter to Get
Expert-Backed

Tips Straight Into Your Inbox

Awesome! You won't be disappointed 😉