←
Back to Blog
eCommerce Strategy Technology and Implementation: 3 Steps You Should Take
Successful implementation of any eCommerce business consists of several key components, and if you miss out on a single one, you may unintentionally shipwreck the entire implementation process.
Let's take a look at some of the key areas you should be paying attention to when setting up your eCommerce business from scratch.
Note: Instead of going with the flow and following headless commerce trends, we'll take the traditional route that makes for true flexibility in eCommerce; helping online sellers deliver superior shopping experiences.
How does a traditional approach differ from the much-discussed headless commerce?
Unlike headless сommerce that allows retailers to easily tweak the customer-facing elements via API, enterprises can benefit immensely from a traditional eCommerce approach.
Traditional eCommerce architecture incorporates multiple components into a single code base, allowing merchants to customize their online stores based on an individual customer's characteristics and behaviors.
In this case, having an eСommerce platform that provides an advanced level of personalization and doesn't stall growth is of paramount importance for retailers.
Now that you have a general idea of how the new-fangled approach to shopping cart implementation differs from the traditional one, let's dig a little deeper and find out how it can benefit your business.
As you read through the article, you will have a step-by-step plan in mind that should help you move your ideas from a simple thought into an executable reality.
STAGE I: Plan
Building a Digital Strategy Roadmap
The eCommerce industry is booming right now. According to Statista, the overall e-retail revenue is projected to grow even further—up to 6.3 trillion US dollars in 2024.
Therefore, successful eCommerce strategy implementation should align with the eCommerce industry's needs and plans. From setting your priorities and establishing business milestones to securing your financing and analyzing the results—each tiny detail contributes to success.
Your eCommerce business has a much better chance of survival if you consider two techniques:
The first one is "growth hacking," which means leveling up sales by conducting several experiments in various areas of your business.
The second is called "lean management," which assumes repeated improvement that should be applied in your online store usability, analytics, and marketing.
If you are starting a company, the very first thing that you need to do is to prove that there's demand for your product. And the fastest way to do that is often going with the cheapest platform. Make sure that this makes sense because you can have a strategy and a plan and all of that jazz, but that plan is going to go out the window pretty fast because what your customers want is going to be different than what you think might be important.
Digital Platform Selection
To meet the needs of a modern consumer, your eCommerce platform should be fully-customizable.
Though the platforms like BigCommerce and Shopify Plus allow for a certain level of customization, they are not flexible enough to meet the unique needs of your eCommerce business.
Below are some of the key features that you should pay attention to when choosing a customizable eCommerce shopping platform (like X-Cart!):
A customizable admin dashboard will give you a quick overview of what is going on in your store.
Intuitive UI normally requires some design magic. Hiring an advanced usability expert won't suffice if your shopping platform doesn't allow for personalization.
Online marketplaces account for 62% of all online sales nowadays, so a high-profile shopping cart platform should enable multi-vendor and multi-warehouse management.
By nature of the [multi-vendor] business model, your store's inventory and successful fulfillment are dependent on vendors participating in your marketplace, and if they have difficulties or run into issues using the platform, this can directly affect your business.
Most open-source platforms will require some technical knowledge. That's inevitable if your goal is to personalize your website to the maximum and thus, build closer relationships with your customers.
Here at X-Cart, we have a whole team of eCommerce experts who are ready to help you with all sorts of coding initiatives and develop any feature you like, even a custom one.
Read also:
37 Questions To Ask Yourself When Choosing an eCommerce Platform
67 Point eCommerce Website Development Checklist + Costs
STAGE II: Execute
Product Data Implementation & Management
The implementation of a successful data management strategy is fundamental to bringing a successful new product to market.
Many retailers face insurmountable difficulties managing their SKUs, especially if they sell a wide variety of items, such as automotive parts, clothes, or groceries. Not only does it require collecting, clustering, processing, and organizing product-related data, but it is also a group effort which means every member of your team should be involved in the process.
Some platforms even are charged based on the number of SKUs that you have, which makes sense because that's the amount of taxing that you're putting onto the data centers for those technology companies, but of course, to a business owner that doesn't make sense.
The complexity of the data management process may result in a growing number of routine tasks, an increasing amount of errors due to the human factor, and the overall slowdown of the process of product entry into new markets.
Things you should consider to help manage the data in your eCommerce store:
Your shopping cart software solution should make it possible to easily manage multiple SKUs.
Product Information Management (PIM) systems will help centralize product information and increase product data consistency.
General Data Protection Regulation (GDPR) and other security requirements will ensure compliance with the laws and protect your business from penalties.
A dedicated team of data management experts will assure your PIM is functioning correctly and be there to tackle off-patent issues that require a human touch.
Managing a large number of SKUs can be a bit of a hustle for online retailers. The X-Cart team is ready to help you streamline operations.
Nail Customer Engagement for Your eCommerce Store
While the operation side may be relatively easy in some cases, the marketing side is often the most challenging part. That's understandable. There are a wealth of cookie-cutter solutions (such as Shopify or Wix) allowing for quick shopping cart implementation. Marketing strategy is, contrarily, always unique to each business.
Marketing is just becoming far harder because a lot of eCommerce platforms out there have made it very easy to start a business. And once the operation side of something is decently easy, the hardest part then is going to be the marketing side of it.
Below you'll discover some of the best strategies that should help you nail customer engagement for your eCommerce store:
Time-sensitive web push notifications which contain essential information that our website visitors appreciate getting right away will improve click-through rates and help decrease cart abandonment.
On-site messaging techniques, such as personalized pop-ups, relevant copy, social proofing, will move potential shoppers down the sales funnel.
Leverage exit-intent technology to win back the attention of the lost visitors.
Optimize your social media posts for social search engines using relevant hashtags and keywords.
Ultra-personalized outreach will make shoppers feel unique and vital, as if a brand pays special attention to them. Authenticity is vital here as well, as personalization without authentic approach will look pretentious.
Leverage Leading Edge eCommerce Technologies to Build Loyalty
To turn a browser into a customer and a customer into a repeated buyer, you have to leverage eCommerce technology. Easy browsing experience, smooth checkout, secure payment processing, trackable shipping process—all of this is normally achieved by implementing the right technology.
Examples? Chatbots powered by Artificial Intelligence (AI), adaptive search and filtering, two-factor authentication tools—all that contribute to a great customer experience.
Let's decipher each of them one by one:
Artificial Intelligence is transforming eCommerce by predicting shoppers' behavior based on the "paths they pave" while making their online purchases. Leveraging this knowledge can help improve your marketing campaigns and increase the overall revenue.
Machine learning that lies at the core of intelligent search empowers search capabilities, making your web pages more attractive to website visitors. With a smart, predictive search algorithm, your store's conversions are likely to double, according to Moz.
Two-factor authentication will level up the security of online transactions and help you eliminate up to 80% of data breaches.
Additional reading:
Guide to eCommerce Website Security: Definition, Tips, and Tools to Implement in 2020
The customer needs to think about the user journey, so our team will jump on a call to discuss the whole process. We'll touch upon the structure of the future website, the information that should be presented on the website, product catalog categorization, product distribution, etc. Think about creating catchy product descriptions, making product images that will present the products in the best way possible. Think about the META data because it will indicate the success of the store in Google.
STAGE III: Scan the Results
Continuously Optimize Decisions Based On KPI Performance
Organic traffic, bounce rate, time on page, assisted conversions, ACOS, ROI, and all that jazz are not just buzzwords but vital metrics that you have to consistently monitor. Without monitoring the key KPIs and optimizing your online store as you go, your eCommerce business may go down the drain. Seriously.
Below, you'll find the main KPIs that you should monitor if you want to grow your online business in 2022:
Customer lifetime value (CLV). Considering returning consumers spend 67% more than your new customers will, paying special attention to your existing shoppers is important.
Gross-Profit Margin (GPM). To measure your GPM, you'll have to subtract the Cost of goods sold (COGS) from the total revenue and multiply it by 100. You'll find out the amount of profit you make.
Average Order Value (AOV). The higher your monthly AOV, the more revenue you get.
Return on Ad Spend (ROAS). Running paid ads is tricky, so you have to be on the lookout for the total ad spend metric.
Customer Satisfaction Score (CSAT). This metric will help you identify the effectiveness of your customer service. From 'Very unsatisfied' to 'Extremely dissatisfied,' the truth always lies somewhere in the middle.
If all these abbreviations are no more than just buzzwords for you, feel free to get back to our team of experts. They will help you analyze your website data and come up with solutions that will benefit your business in the long run.
When we get deeper into how your business functions, we're looking at data feeds from different vendors, we were looking at making API calls for it to see for dropshippers understanding how those APIs work, the feed that you use.
Over to You
When implementing a new eCommerce solution, you have to ensure it not only wows your website visitors with smooth navigation and fancy product pics.
Your solution should demonstrate effectiveness by improving your bottom line, continuously driving relevant traffic to your eCommerce site, boosting engagement, leveling up conversion rates, and bumping up customer loyalty.
This is just a bird's-eye view of how the eCommerce implementation strategy looks. Go ahead and do your own research or get back to our experts to get immediate help.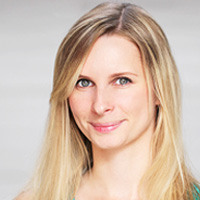 Helen Golubeva
Freelance SEO and Content Marketing Specialist
Helen is an SEO and Content Marketing Specialist. She has been creating and planning content for over 10 years, with 5+ years specializing in eCommerce.
Subscribe to Our Weekly Newsletter to Get
Expert-Backed

Tips Straight Into Your Inbox

Awesome! You won't be disappointed 😉