←
Back to Blog
Best-In-Class No-Code Tools: Enhance Your Online Business Scalability with X-Cart
Let me start by stating the obvious: Today, everyone and their mother can launch an online store, regardless of their web development level of expertise. So, if such terms as PHP programming, CSS transitions, and JavaScript optimization make you feel like a fish out of water, welcome to the no-code modern reality!
Web development technologies have become highly democratized, allowing online sellers to stuff their web stores with the proper functionality, even for those who, for whatever reason, chose not to learn to code. The trickiest thing, however, is to pick the right eCommerce platform to support your online business as it launches and eventually grows.
So, how do you avoid getting stuck replatforming (which can be less painful when heedfully taken care of!), and choose a highly scalable and configurable solution?
To answer this question, let's define what precisely no-code tools are and how we can leverage them to tailor-make your store in line with your business requirements.
What is a No-code Tool?
When you hop into your car and get ready to leave for work in the morning, what's your start up routine? Naturally, you are adjusting the seat and mirrors, pushing some climate control buttons, and tuning up a favorite radio station to feel easy and comfortable.
To put it simply, you are setting up the car to your liking without any underhood operations, and this is very similar to what you generally do with your online shop when automating order processing and making your storefront more user-friendly.
With the no-code tool's behind-the-scenes, written by highly professional web developers, all you need to do is click, scroll, or drag and drop. Thus, in terms of eCommerce, a no-code is a web application that can be easily installed and managed without dealing with a single line of code.
For example, Shopify Plus is a no-code eCommerce website builder capable of creating the main landing page of your online store within several hours.
Important note: Despite the variety of features any SaaS solution can boast, Shopify Plus is posing some potential issues to its customers, which could make their users' lives more complicated over time:
limited customization options
insufficient content management system
incompatibility with some of the payment gateways
unfeasible costs while migrating to a new platform
Zapier is a no-code automation tool. It allows online sellers to connect different app platforms together and automate such processes as saving orders to Google Sheets.
Voiceflow is a no-code, open source voice app and a chatbot-builder for Google Assistant.
Is X-Cart a no-code tool?
Unlike Shopify Plus, a closed-source SaaS eCommerce solution, X-Cart is an open-source shopping cart platform that allows for more unlimited flexibility.
What does it mean? X-Cart features plenty of scalable integrations with no-code tools via API and has its doors open for customization. This means our customers are not limited to work within standard parameters but can tailor-make their online shopping cart platforms to their liking.
Must have No-code Apps to Enhance Your Store's Scalability
Configurable tools that don't require programming skills generally branch into several types, depending on the specific area of work they can be applied in.
X-Cart is one of few solutions that offer a wealth of no-code web apps, differentiated into particular categories, allowing users to create a web store that is easy to scale and manage.
1. Catalog Management
Why is it important?
Each time you are challenged to structure your product catalog by adding new categories, editing product descriptions, or uploading new photos, your customers' satisfaction stands out as a prime concern.
Regardless of its maturity level, your online business needs a well-managed online product catalog to simplify the customers' navigation across your web store and enhance the chances of your products being found quickly. Along with the product configuration built-in feature, which allows for selling composite products with many interchangeable and optional components, X-Cart comes with a number of modules for catalog management. Here are some of them:

Product variants addon enables online sellers to create product variants from options and manage their prices (including wholesale pricing), SKUs and stock levels (all this for free!).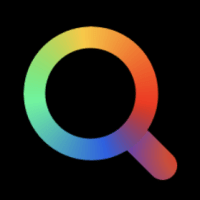 Cloud Search is a powerful search & navigation engine that provides a smart and fast product search and a rich filtering experience to your customers.
2. Inventory Management
Why is it important?
A finger on the pulse of your stock level is a cornerstone of your multi-channel business sustainability. So, why you might need any inventory management functionality? The answer's simple: to avoid overselling and for the purpose of keeping your customers aware of the products which are currently available. \
With X-Cart, you can manage your inventory straight from your eCommerce platform, which is backed with a score of specialized internal tools, like: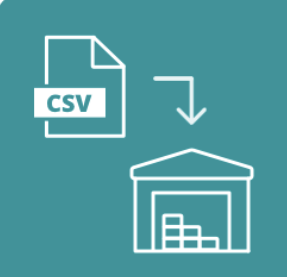 Update Inventory module allows updating product quantity by SKU in bulk by means of uploading a CSV file.
3. Order Fulfillment
Why is it important?
A properly automated and consistent order fulfillment process is a key to the customers' loyalty. As a result, happy customers are eager to make more purchases and cherish your reputation with glowing reviews.
Did you know?
According to Baymard statistics, 61% of shoppers will abandon their cart if shipping, taxes, and other fees are too high.
With that said, X-Cart provides integrations with a number of apps without code to ensure you are handling shipping fees and tax calculations efficiently.

AvaTax Sales Tax Automation addon uses tax calculation with comprehensive, up-to-date tax rates pushed to your shopping cart or invoicing system, automatically.

ShipStation gives you a helping hand with importing orders, managing, and shipping them to your customers. It deals with over 3 dozen carriers to provide enough shipping options from a variety of Shipping services.
4. Payment Processing and Checkout
Why is it important?
What if your shoppers start to successively ditch your checkout? It will result in the loss of money, tons of money, which you'll be leaving on the table until you make the payment process seamless.
X-Cart provides a range of integrations with the most popular payment gateways, like X-payments, PayPal, and Stripe, to name a few.
Here you can also find some handy strategies and helpful apps to reduce Shopping cart abandonment in your online store.
5. Website Design
Why is it important?
First impressions count when it comes to your web store user interface and ways to make it more user-friendly. There is no need to highlight that swift and responsive websites tend to have a wider customer database.
With X-Cart you have over 45 eCommerce site designs to choose from, all 100% mobile-friendly, fully customizable, and affordable.
6. Analytics
Why is it important?
Analytic tools provide you with data-driven insights into sales reports, SEO data, customers' experience, and order processing to give you the grounds for any implementations required.
X-Cart app market has a whole section of addons presenting eCommerce Statistics and Tracking.

For example, Google Analytics is free and available in all X-Cart editions. This tool enables you to collect statistics on your eCommerce website and analyze different spheres of your eCommerce business.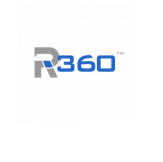 Ri360 for X-Cart helps you drive sales and engage your customers, providing you with multi-level reports.
7. Marketing
Why is it important?
Marketing tools address reviews, manage advertisements, and handle email marketing and other customer services by making them more personalized. In a nutshell, all of them help you deliver a golden standard of customer experience. Here are some of the free apps boasting high score trusts:

Mailchimp is a no-code platform that collects customer information, analyzes who they are, and gets in touch with them.

MediaMath platform supports online sellers while collecting the data about their target audiences to expand awareness across multiple marketing channels, including social media, mobile, and connected TV.

Unlike the above-mentioned services provided by our partners, the Product Reviews addon was created by X-Cart itself. This addon enables your customers to leave reviews and rate products in your store.
Pros & Cons of Using No-code eCommerce Solutions
Undoubtedly, a no-code platform can make your life easier, especially if you are not tech-savvy enough to handle web development on your own. However, if your SaaS eCommerce platform covers all the bases today, there's a high chance you'll face the challenge of optimizing it over time.
So, is it enough to have your online store backed with no-code software solutions? Here are some pros and cons for you to consider:
Pros
A start with no assistance. There is no need to hire a team of highly-skilled web developers to build simple websites in several clicks.
Affordability. No-code platforms for eCommerce businesses often come up with a free plan, which you can then upgrade to a paid subscription.
A highly pivotable eCommerce business. You are free to implement the available changes on a dime.
Cons
Limited changes. No-code eCommerce platforms don't always catch up with the complex requirements of growing online businesses, offering a standard set of features.
Focus on B2C. Creating a one page site for selling online is obviously not enough for B2B business models.
Costly customization. Despite the free tier offers, allowing online entrepreneurs to use a set of features for free, any no-code platform modifications could be way above your budget.
With all that said, which is the best-working option in the market of eCommerce software? With no particular names mentioned, it should meet your budget, catch up with the ongoing business objectives, be flexible enough to enhance your web store agility, and – most importantly! – leave room for your future ideas and projects (with access to a vast range of no-code apps as a nice bonus!).
Bottomline
While online sellers struggle to keep the balance between their online stores' configuration and customization, X-Cart offers the best of both worlds.
Together with a set of configuration tools, we offer an API (Application Programming Interface) that ensures a safe and robust connection with apps websites and prevents potential issues during upgrades.
With more than a 20-year background in web development, the X-Cart product team has faced hundreds of cases when a requirement can't be met with pure configuration. Rest assured, we are here to help you out with as little trouble as possible, by offering a ready-made integration that matches your needs or writing a custom code.
If you have any questions about X-Cart functionality and customization capability, our experts will be happy to answer them and provide you with the best-suited solution.
Need Advice on Implementing a New Feature?
Set up a call with one of our experts to find a solution that meets your requirements.
Button text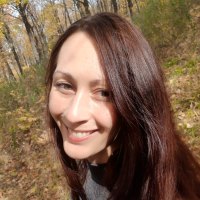 Maria Navolykina
SEO Content Specialist
Maria is an SEO Content Specialist at X-Cart. Once captured by digital and content marketing in her student days, she keeps living and breathing it ever since.
Subscribe to Our Weekly Newsletter to Get
Expert-Backed

Tips Straight Into Your Inbox

Awesome! You won't be disappointed 😉