←
Back to Blog
The 3 Sneaky Traps You May Have to Deal With Selling Car Parts Online
The automotive aftermarket industry is growing at a blistering pace, that's the fact.
According to ModernRetail, older used car eCommerce sites, such as Carvana, Shift, and Vroom, witnessed a 36% sales jump year-over-year in the first six months of 2020. The online used car parts market is gaining momentum as well, which makes the competition even more fierce.
Even if you create a splendid online automotive store with all the bells and whistles it deserves, you will still have to compete with the major car parts retailers, such as CarID or USPmotorsports (both carved out of X-Cart shopping platform), for customers and sales.
Harsh competition is the first trap (and probably the only one) you will be unable to avoid when selling car parts online. That doesn't mean, of course, that you should surrender without putting up a fight. Instead, let your competitors be your guiding compass that will highlight the direction in which you are going to move.
Below you'll find the main types of your competitors:
Alloy rims, tyres & wheels. This is a huge cohort of sellers that include such online stores as Tire Rack, Discount Tire, and many others. Check them out to get insights on how you can compete.
Parts/Accessories specific to:

Region. For example, Europe/UK versus America.
Brand, such as Toyota aftermarket parts & accessories website or aftermarket Ford replacement parts online store.
Platform, such as the rear-wheel-drive body-on-frame Ford Panther platform for Ford Crown Victoria.
Car. For example, eCommerce websites selling aftermarket parts and accessories for the 2021 Ford Bronco.
Hobby:

Restauration, such as classic car restoration clubs and communities.
Racing, such as aftermarket performance & road tuning auto parts.
Camping — RV parts and accessories and camper supplies.
There are three more traps that you may come across and have to tackle when selling auto parts online.
Read on!
Trap #I. Craft Quality Car Parts Pictures
This seems to be the most critical issue your potential customers experience shopping for auto parts online, as there are still many online stores selling car parts and accessories using low-quality pictures.
Many automotive eCommerce stores lack pictures at all! (See below)
No wonder—it's almost impossible to take a huge product catalog, with all its variants, attributes and SKUs, on camera. But this should be your goal, as it's a huge pain for your customers.
Shoppers often have to order a few parts at a time and see which ones are correct, which is a great example of poor customer experience. At the same time, that's a massive opportunity for you as a seller to capitalize on.
Anyway, you will have to learn how to do product photos correctly to compete.
In case you want to read more about product photography best practices, including the unique ones like shooting lifestyle images, this is a great place to start:
Another issue that is somehow related to the product photography amounts to incorrect measurements. As opposed to lifestyle images, you should have shots of products positioned on a studio white background, or better context shots showing the size of the item and the way it is being used.
Your clients may be more well versed in the metric system rather than the imperial. So, on top of adding both, a great way to make sure your clients have all the resources they need, is to leverage high-quality images to support the sale.
Example: Tiny auto parts, such as plastic push rivets or car retainer clips, positioned side by side with the exact sizes, can help motorists choose the right detail without purchasing these details in bulk.
A great example would be the CariD automotive website (again!) that provides users with everything they need about the part they are viewing. These are dimensions, catalogue, FAQ, information, warranty, and even videos. See below:
Expanded views of your auto parts and accessories would also be beneficial as they show the details that are so much desired by online shoppers.
Again, remember, very few car part sellers use this hack so you have a chance to be among the trailblazers, and, as mentioned above, beat your competitors.
Trap #II. Take Care of Shipping and Returns Beforehand
No one is willing to deal with the returns, especially motorists, as it results in long wait times.
According to a study from UPS, only 27% of automotive buyers return their online purchases, compared to 62% of general online shoppers.
That's a huge difference and it gives us a couple of insights on how motorists shop online.
Your prospective buyers do thorough research before purchasing car parts
They rarely buy a car part unless they are 100% sure it fits their vehicle perfectly and is priced competitively. And they do care about shipping and returns.
Here are some of the questions they ask before purchasing car accessories online:
Will it fit my Toyota 4Runner perfectly?
Is the product's price set in line with competitor prices?
What happens when I need to do a return?
Who pays for shipping?
What kind of time frame am I looking at to be made whole again?
So what? Making a clear return policy will boost buyer's confidence and trust.
Returns don't come cheap
Taking into account that time is a valuable resource (probably even more valuable than dollars, bitcoins, and yens taken altogether), returns are expensive for both shoppers and retailers.
It's hard to return things on Amazon sometimes, much less a car.
Return took 3 weeks, then I found out they were out of part needed and refund took another 2 weeks.
So what? Make sure all the car parts that are listed in your online store are in stock. If not, make sure you mark them as 'not available' not to confuse users and sell for the sake of a sale. There are a couple of great apps in X-Cart that can help you handle the process:
There's more. This feature was recently added into our X-Payments product.
Trap #III. Create Definitive Descriptions for Auto Parts
Just like with product pics, it's the same old story with product descriptions—inaccurate product descriptions force motorists to buy several car parts at a time to find the right detail for their car. And when they order them all, they find out the details are all identical, just with different item numbers.
The issues your potential buyer may experience buying cars or car parts online are as follows:
When a part is listed as fitting the vehicle and your users know for a fact it doesn't. (Poor customer experience. Don't do that. Never.)
A third party replacement is called 'direct OEM replacement'. Avoid creating confusion with your product descriptions at all costs—misleading users will only put them off your store.
There's an issue with product varians. When there are several different options of the same car part with no obvious difference. Descriptions should make clear the difference between your items.
Not specifying which vehicles fit with fitment-specific products creates another roadblock for your customers.
A country of origin should be clearly displayed for parts, because it just matters much.
Titles pose another serious problem. When car sellers do their 'best' optimizing their listings for search, nothing good comes out of it. Including the part manufacturer with the part number makes a perfect listing title. Below you'll find a great advice from a Reddit user on that:
I don't want "MAF FITS BMW E46 X5 X3 323I 323CI 325XIT 328I 330CI" as a title. "BMW Mass Air Flow Sensor Bosch part number" works perfectly fine. Chassis/trims can be in the description and the parts will still be picked up in a search. If possible, supplying the VIN (or any vehicle info in general) that the part came off of is ideal.
In Conclusion
OK. We've done the homework to help you avoid the three most common pitfalls in selling car parts and accessories online. But that's not the end of the game. Now your turn. Act now and create a robust automotive online store with all the bells and whistles it deserves.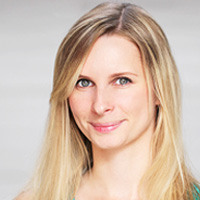 Helen Golubeva
Freelance SEO and Content Marketing Specialist
Helen is an SEO and Content Marketing Specialist. She has been creating and planning content for over 10 years, with 5+ years specializing in eCommerce.
Subscribe to Our Weekly Newsletter to Get
Expert-Backed

Tips Straight Into Your Inbox

Awesome! You won't be disappointed 😉