←
Back to Blog
3 Counter-Intuitive Examples of Great Online Auto Stores Designs
Should you go for a minimalistic automobile web design that is clean and simple? Or is the best way out always through customization?
These are some of the questions that we hear too frequently when it comes to eCommerce design and development. And though in uncertain times, it can be tempting to find comfort in certainty, the answer to these questions lies somewhere in the middle.
With a huge number of eCommerce templates available on the web, designing an attractive automotive eCommerce website may seem like a kid's play. Well, it's not.
An easy-to-construct website doesn't necessarily mean high-converting. A highly customized online store is not a ticket to success, either.
In this blog post, I'll try to list all the things you should keep in mind while designing your online auto parts store, and, hopefully, clear out some of the concerns that you have regarding UX & UI design in general.
Need Help Designing a Website That Sets You Apart?
We know how to do it right. Just drop us a line or two and let's get the ball rolling.
Button text
The best way out is always through the storm.
What are the biggest issues to handle designing an automotive eCommerce website?
The biggest struggle designing an online auto store is making it easy and frictionless for a customer, and there's not a single way to do it. Some of the most common areas to fix your eye on could be as follows:
#1. The overall look and feel is OK, but it looks like a twin of another famous automotive website.
We receive tons of requests to create online stores that look like CARiD.
Is that even possible? Sure! Our custom development team excels at managing complex projects. However, you should acknowledge that the more customized your store is, the pricier it gets. Hence, a store like the one you see above is likely to cost you a vast deal of money. Anyway, if that's what you are looking for, we are here to help and set expectations.
Will you get to the similar level of traction? No. Getting inspiration from someone else's success will not necessarily get you from where you are now to where you want to be. As with everything in eCommerce, your store should reflect your unique brand's identity and value proposition. Creating just another copy of what already exists (and trending!) just wouldn't make sense.
Read also:
Unique Selling Proposition: Definition + Examples [Updated for 2020]
#2. The landing page looks snappy, but the messaging puts your shoppers off.
No matter how beautiful your site is, you have to also think about other aspects of your business — i.e. content.
Avoid bragging about your achievements too much — focus on your shoppers' pain points instead. Go all in on messaging and create high-quality copy that maintains a healthy dose of humanity.
Resources:
Enchanting Marketing | Writing Advice for Small Businesses
The digital home for the world's copywriters
#3. Your online store reflects your brand, but the UX is something to be improved.
Making the end user feel a positive emotion towards the overall look and feel of your website is only a part of the problem. Ensuring a seamless user experience and navigation should be your main goal.
Additional reading:
User Experience Design: Definition, Key Takeaways + 3 Examples
47 Ecommerce Website Design Examples for 2020 | Ecommerce Design 101
Online sellers were shut down for a long time and had to get very creative in how to engage their customers, to get people to continue to buy cars despite not being able to see them face to face or get somebody into, or to smell that new car smell, to actually throw down money to do that.
The Three Pillars of Auto & Parts Web Design: Trust, Borderless Commerce, Search
It's beyond argument that lagging search, cringeworthy stock photos, old-school navigation, and ill-fitting fonts are huge barriers to keeping visitors on your auto website.
Understanding all the underlying potential problems of website design should give you more chances to stand out among other folks even if they are selling the same items as you are.
1. Trust is the new consumer currency in the post-pandemic era
Lack of trust marks is a no-no for all eCommerce websites especially for the ones selling auto parts online.
Trust is important because once you do trust the shop, you're probably going to continue to shop there.
Spending $2-5 here and there shopping online is never an issue even if you shop outside of Amazon or any other respected website. But when it comes to purchasing some expensive details (say, a car exhaust system that costs more than $800!) your shoppers have to be 100% sure their purchase will be securely processed and delivered to their doorstep.
This is why online sellers need to go to extraordinary lengths to establish trust with the user, and there's no single 'right' way to do it.

As you can see in the example above, the CARiD car parts retailer builds trust by listing the ways the eCommerce site is protected.
Would you feel more confident shopping online seeing that the store is secured forty ways to Sunday?
How can X-Cart solve the problem?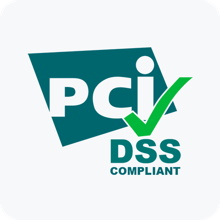 PCI-DSS compatible payment processing, HTTPS/SSL support, two-factor authentication, and all that jazz are here to add an extra layer of security to your automotive online store.
2. Ignoring international shoppers would be your biggest mistake in 2021
With a projected 27.6% increase in worldwide eCommerce sales, international eCommerce is becoming a profitable option for online sellers. And this is the reason why you should stop ignoring your international website visitors and start offering ways to contact you via a multilingual chatbox, like the one you see below.
Take a look at the example below.
USP MotorSports automotive retailer uses IP data to display a chat box in their visitors' preferred language. Even if one could barely speak English, he or she would be able to purchase some adjustable front sway bar end links (if only we had the least clue of what those were, right?).
How can X-Cart solve the problem?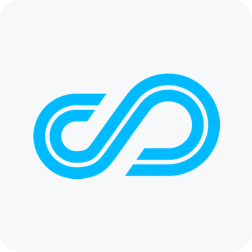 Selligent Marketing Cloud for X-Cart is a powerful AI-powered omnichannel marketing automation platform that supports multiple languages. With Selligent, you can tailor an online experience for each customer using various channels and be sure that people will understand you, no matter what their native language is.

Price: Free
3. Search bar is a nice (and indispensable!) element of website design
The third component of effective website design is on-site search. It improves user experience, boosts cross-sales, and speeds up the buying process. I dare say that it's one of the most crucial elements of your eCommerce website — neither eye-catching background banners, nor smooth checkout can beat it in its ability to convert users. And this option is especially important for websites with a huge number of SKUs.
How can X-Cart solve the problem?
X-Cart provides you with a robust predictive search tool that, just like Google, tries to guess what you are REALLY looking for.
Is it a 14", 15", or 13" wheel cover? Is it a wheel for a certain car model or just about any wheel? Is it a buffing wheel rake or a contoured wheel trim? Are you looking for an exact product or a whole category?
When you can get something like Cloud Search, for example, that has intuitive search capabilities to get people to very quickly exactly what they're looking for is a tremendous hurdle to get over.
Below you can see the way this search engine looks in OctaneLightning online store, powered by X-Cart shopping platform.
Pictures, mouse-over product descriptions, and various options to choose from help users make the right decision faster.
To Sum Up
There isn't a single way to design an automotive eCommerce website that works like a charm, just like there isn't a single way to shoot beautiful product pictures, or write catchy product descriptions, or convert potential visitors to your standing customers.
Start implementing the ideas one by one and you'll be able to get from where you are now to where you want to be in the future.
Ralph Waldo Emerson, an American essayist and philosopher, said that and he was right: It's not the destination, it's the journey. Just keep moving forward and may the force be with you.
Want to See Your Store in Action?
We'll connect you with a eCommerce expert who can show you the unique features that X-Cart can add to your online automotive store.
Please answer the following questions so that we can generate your store.
Thank YOU!
Please schedule a time for a demo of a custom automotive store.
Schedule Now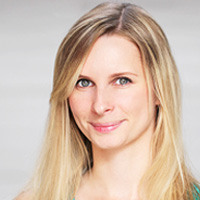 Helen Golubeva
Freelance SEO and Content Marketing Specialist
Helen is an SEO and Content Marketing Specialist. She has been creating and planning content for over 10 years, with 5+ years specializing in eCommerce.
Subscribe to Our Weekly Newsletter to Get
Expert-Backed

Tips Straight Into Your Inbox

Awesome! You won't be disappointed 😉