←
Back to Blog
37 Questions to Ask Yourself When Choosing an eCommerce Platform
Are you starting your online store from scratch or considering a new platform? Are you paying exorbitant fees to maintain, update, improve, or even build your business yourself? Are your margins even thinner because of unfair integrations and plug-ins that you have to put in place? Or worse: Are you expending fortunes re-building your current eCommerce website to fix what another company told you to do in the 1st place?
All scenarios feel extremely challenging, but when it comes to picking the right eCommerce software for your online business, you should be the one making the calls, not the platform.
We are here to show you where to look to easily work through the different kinks of running your eCommerce operations.
To make this task less daunting, I've grouped all the questions in seven categories:
Ready for a bit of brainstorming? Off we go.
It's eCommerce; it's not a solved problem, right? That's the beauty and pain of where we're at. eCommerce is a young industry that we're still trying to figure out. There's no one way to do anything best.
"Knowledge Without Action is Useless", Right?
Turn this list of random ideas into your personal to-do list by clicking below and printing the checklist out.
I. YOU
Yes, you.
Are you an owner, a visionary, or a leader? A developer looking for a customizable platform? CMO, CFO, or CTO? If you are reading this article, it means you are craving for change.
If there's one thing that we've learnt, it is that no two stores are built exactly the same. Products, SKUs, brands, geographies, taxes, payments, whatever that is unique to you and your business needs — make sure you list them all and bear in mind every time you do your research. Then, master your numbers, margins, and goals.
What is it that keeps you from getting there?
II. YOUR BUSINESS
Know where you are. Envision where you want to be.
What are the biggest opportunities & threats to your eCommerce business in the next 3 to 5 years? Disruptions in supply chains? Security threats? Speed breakdowns? Articulating your deepest fears should help you determine your values and priorities.
What are the main eCommerce trends that you want to follow? Ideally, all of them. But you have to prioritize. You are staying on top of all the latest news in eCommerce, aren't you? If not, it's time to get yourself involved in what's going on in your niche and in eCommerce in general, as that's the only way to compete.
Do you have a strategy for the next three, six, 12, 24 months? How do you see your business in a decade from now? To establish a robust online store that will grow as long as your business grows, you have to have at least a basic understanding of your goals for the next couple of months. Ideally, you should imagine how you see yourself 10 years from now.
Think about the future, what you would like your store to be in 10, 15, 20 years, and have this picture in mind while picking a solution.
What is unique about your business? How do you want to capitalize on that?
Is it a seasonal side-hustle or a solid business you would like to grow moving forward?
III. HUMAN FACTOR: YOUR BUYER PERSONAS & COMPETITORS
While many still think that the only goal of any business is creating profits, it's not. No business, offline or online, can exist outside of society and must satisfy a specific need. Choosing an eCommerce platform, you should think about your existing customers and those looking to deprive you of them — your competitors. Yes, competitors, as the growth that can happen in competition is endless.
What's your buyer's persona? What do your potential shoppers expect from you? From your shop? Your brand? What experience are they looking to receive?
Are there any all-in-one guides (like this one!) that can give you valuable insights on the best platforms to go for? Thoroughly study what is already here for you: whitepapers, list posts, anything that touches upon the matter in any way will be fitting here.
Are there any experts in your niche that could consult you on choosing the right solution for your eCommerce brand? Listening to podcasts could also be a good option.
What about other sellers? Is there anyone who is already walking your shoes on the path to eCommerce success? While there is no fast track to success in eCommerce, there should be at least one person who has already done what you are only planning to.
What are your competitors like? What features do they have that you also want to adopt?
IV. THE SOLUTION
Analyze your shoppers journey from the very beginning to the very end and think of the features that your customers may have already requested. Are there any extra features that your shoppers may need?
Fantasize, ideate, and never stop asking yourself whether you can do things better. This should help you choose the solution that meets your exact business needs.
Do you actually need an online store? Weird question, right? Anyway, if you have a small niche business and only a couple of items to sell, it's wise to consider social media sites, such as Instagram, Facebook… TikTok maybe, why not? If it's not your case, just skip this question and move on to the next one.
Have you considered replatforming? What are the drivers for moving your store to a new eCommerce platform? These may be excessive fees for subscription-based services, inability to customize or add new features, poor customer experience, just to name a few. The issues you have with your current eCommerce software could serve as the basis of your requirements for your next platform.
What kind of shopping cart do you need for your online store? There's a huge variety of shopping platforms (the experts from eCommerce Platforms counted as many as 120, but I bet there are more of them). Free or paid, hosted or downloadable, open-source or SaaS, simple or feature-rich. Are you considering digital currencies?
Here at X-Cart, we have customers from all over the globe, including Europe, North America, and Asia.

In most cases, it can be a small shop. It can be a brick-and-mortar store that needs to start an online business, or it can be an existing eCommerce website that wants to expand and implement some new features and new technologies.
What features and capabilities do you want your next eCommerce platform to have? Grab a pen and put together the list of features you won't get without. Literally.
What payment providers do you need to integrate your store with? I would recommend our native X-Payments solution that serves as a connector between X-Cart and 120+ most popular payment gateways, but that would probably be unfair. Please take a look at the list of the most popular payment gateways and choose the one that fits best based on your shoppers' preferences.
What shipping carriers are best for your audience? USPS, FedEx, Shipping Easy, ShipBob — the list is unending. Your choice should be based on the size of your business, the location of your users, and other factors. If the major part of your subscribers lives in Australia, a good choice would be DHL eCommerce or GEPS Light Packet for small packages (obviously not Australia Post). For Canada, it would be Canada Post, UPS, or FedEx.
Is your country's tax system mind-blowingly complex? Do you need help automating it? The sales tax system is not a kids' play, especially if your eCommerce business is registered in the US. You should find out what options your shopping cart offers in terms of taxes — whether it offers help automating it or allows you to configure them manually.
How are you going to market your store? That's a good question to ask yourself when choosing the shopping cart. While there are multiple ways to market your store using third-party services, having built-in options may be more beneficial when it comes to usability, price, etc.
How many products do you have? How large is your product catalog? Do you prefer importing them one by one or in bulk?
Are there any extra features uniquely specific to your business niche? For example, if you are planning to sell car parts, apparel, or groceries online, you'll definitely need a search tool to filter all those items.
With apparel, you're taking one style that could have 50 to 60 variations or even more. With the automotive industry, you'll have a spark plug, and that spark plug could have tens or even hundreds of variations, depending on the fitment of that item. The third is grocery. So with groceries, you could have one product that has multiple flavors.
Are you going to manufacture your products yourself or dropship them directly to your consumers? If you go for dropshipping, then finding the best supplier for your business is critical as it may affect the amount of money you have to invest.
Will you need a multi-vendor feature to facilitate multiple vendors to sell on a single storefront simultaneously? With X-Cart's native multi-vendor functionality, creating a shopping platform is an easy task.
What expectations do you have when it comes to user experience? You should clearly understand the way your users feel on checkout and decide whether you are going to build a one-step or multi-step checkout, accordion-style or guest checkout. What design features do you deem fit? Splash banners? Discount code tools? What about search? If you have a bunch of products with all sorts of variants and attributes, your customers won't go away without a filtering tool.
V. MAKING IT A REALITY
Thinking about implementation and maintenance of your shopping cart may seem like a waste of time at this stage, but it's not. Your choice should be based on the resources you have now and the resources your potential platform provider may offer.
Take some time to ponder on that and hit the ground running.
What level of customization are you looking for? If you are looking for a boilerplate set-it-and-forget-it kind of eCommerce template for your online shop, then Shopify would be a good option. However, examples seem to indicate that most online businesses are looking to develop their stores and add some unique custom functionality on top of what they already have. You need a shopping cart that gives you choice and control over your entire environment.
Shopify doesn't fit everyone. If you want to stand out, if you want to differentiate, you don't want to be on a Shopify platform because that's what everyone else is doing.
We [X-Cart] want to give you the ability to slightly modify and slightly change what you need without having to reinvent the wheel every time.
How tech-savvy is your technical team? Is there any? You will need at least a couple of developers — both front-end & back-end — to code your store as and when needed.
Do you want to be hands-on or hands-off when it comes to managing the eCommerce site? Taking responsibility for the business strategy and lines of action sounds pretty natural, but are you ready to take up the reins of the technical side of things? Choosing an eCommerce provider for your online business, you have to determine whether you have enough time and knowledge to handle all the business processes yourself.
Over time, the customer's going to have to make changes on that platform, so the development team is going to be there as a resource to make those ongoing changes.
VI. THE COSTS
Nobody likes to talk about money. But, if you've procrastinated looking at the costs of your platform, it's time to stop, take a deep breath, and calculate the TCO for each potential eCommerce platform. It will help you stay on budget and minimize any surprises further down the process.
What's your budget? How much money are you ready to invest in eCommerce platform implementation? All platforms have a different pricing policy, so it's critical to plan your budget way ahead.
How much are you willing to pay monthly for subscription-based services? Platforms like Volusion, WooCommerce, and other subscription-based shopping carts place the onus on you to pay regularly, which also means that if you have no income, you no longer have your shopping cart, as well as your listings, settings, and so on. Platforms that are available at a one-off payment won't shackle you to a lifetime of paying.
Thinking about features, functions and integrations; how much of any given platform is out-of-the-box versus customization? Keep it in mind that cheaper solutions or the ones that are free of cost (such as WooCommerce) may become more expensive with every new plug-in added.
How much do you pay for technical appointments? Developments? Reports? The average cost of these appointments may vary from a few hundred dollars to a couple of hundreds of thousands, depending on the eCommerce provider you go for. If running a prosperous business is among your goals for the next year, you should have some money set aside for technical development.
Was this tool originally created to be an online eCommerce platform? If it's not (again, like WooCommerce), get ready to pay up. Also, the more customizations you do, the more you pay.
How much do you pay per transaction? Can your business afford slicing your margin even further?
VII. IT IS ON. NOW WHAT?
Will the store still cope with higher traffic when your business grows? In other words, will your tool be able to grow with you? Think about your next BFCM sale — you should be all-armed for the potential surge of traffic that may come your way.
Is your store stable and secure enough to handle any malware attacks? Though clinging to worse-case scenarios deprives you of the energy that could be used on constructive thinking, you have to think ahead and tilt toward the shopping software that has fraud prevention tools built in.
Will you be able to easily add new features as your business grows? Configurability is what makes an eCommerce platform a Lego set that allows for building an online store, pulling it down, and re-building it once again.
Are you planning to expand your business globally? If so, you need a platform with multi-currency and multi-language support to let you sell locally. (Remember to ask if those integrations are out-of-the-box and how much it will cost you!)
Are you prepared for the unexpected? Anticipating negative outcomes only brings negative consequences closer. That's the fact. Still, building a safety net won't hurt. It's nice to have a business continuity plan to be able to recover your operations quickly if a crisis does happen.
To Sum Up
You can jumpstart your research by reading the reviews and commentary of the different eCommerce platforms and all sorts of comparison charts. It's a good start and it feels like an easy way to come up with the decision, but the fact is the software is not something that is built into the mold — they change all the time, and, clearly enough, all those guides (even the ones we have for Magento, Shopify, and BigCommerce) are dated cause it's just inevitable — the new features are added daily.
Another way to look into the best shopping platform for your business is to meet and talk to several eCommerce entrepreneurs in your niche. However, even those businesses could be completely different and have different sets of needs.
But, at the end of the day, it's important to be honest to what your needs really are and find the solution that fits those. So the best solution would be listening to your inner compass — you are the one who is responsible for what is going on in your business, after all.
I would say, be honest with your needs and make a decision based on what your business really needs and not what the industry is telling you so much, because that can be quite confusing because you know, several eCommerce entrepreneurs meet and talk with each other and those businesses could be completely different and have different sets of needs.
Are you ready to make a change and take that first step?
Click here to schedule a meeting with one of our experts.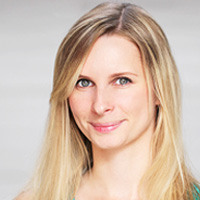 Helen Golubeva
Freelance SEO and Content Marketing Specialist
Helen is an SEO and Content Marketing Specialist. She has been creating and planning content for over 10 years, with 5+ years specializing in eCommerce.
Subscribe to Our Weekly Newsletter to Get
Expert-Backed

Tips Straight Into Your Inbox

Awesome! You won't be disappointed 😉