←
Back to Blog
Alternatives to BigCommerce: Best 12 eCommerce Solutions to Prop Up Your Online Business
Whether you are considering a new eCommerce platform to migrate to from BigCommerce or you just want to compare some of the best eCommerce solutions available on the market, we've got you covered.
Below you'll discover the detailed review of BigCommerce along with 11 alternatives to it.
I. So What is BigCommerce?
BigCommerce is an open SaaS eCommerce platform that empowers online merchants of all sizes to build, innovate, and grow their businesses online.
Powering some of the most successful brands, like Berlin Packaging, Bliss, and SkullCandy, the platform never stops growing. Every day, it adds more and more features and removes technical barriers to make the user experience even more seamless.
Pricing:
BigCommerce is a cost-effective solution with a lower total cost of ownership than other leading eСommerce platforms.
The first 15 days of BigCommerce subscription are free; then you'll have to pick a plan that aligns with your business needs:
Standard: $29.95/mo for mobile-responsive website, single-page checkout, reporting, and other essential tools.
Plus: $79.95/mo for improved audience segmentation, abandoned cart reminders, and storage for credit card information.
Pro: $299.95/mo for customer reviews and advanced product filtering.
Enterprise: Custom pricing allows you to customize your store to your exact business needs.
The good news is that you will be able to sell your products online without any transaction fees, regardless of the plan you choose.
Features:
No matter how much money you are planning to invest into your online store development, you'll be able to enjoy integrations with various sales channels like Amazon, Facebook, Google Shopping and even connect your online and offline businesses using POS.
By partnering with Walmart a month ago, BigCommerce allowed customers to grow their businesses even further and get access to a broader customer base.
SEO tools including search-friendly themes, header tags, auto-generated sitemaps, etc.
Options to sell on social media.
A wealth of world-class marketing solutions, such as a built-in blog, abandoned cart reminder, customer groups feature, etc.
Email marketing apps.
Loyalty program application.
Streamlined checkout process.
Google AMP to improve store's speed and performance.
Advanced product filtering through faceted search.
Native tools to manage your stock levels.
Option to add a wholesale model through a third-party app.
Integrations with ShippingEasy, ShipStation, ShipperHQ, and other shipping providers.
Webhooks and convenient data synchronization via API.
Industry-leading support.
Unlimited products, file storage, and staff accounts are included in all plans.
II. Pros and Cons of BigCommerce
Based on the G2 reviews, BigCommerce is generally rated highly enough. As of March 2021, it has scored 4.2 out of 5 stars. However, it does have its disadvantages.
Read on to discover what business owners love and hate most of all about this shopping cart platform:
Pros:
Includes lots of elements that you would have to pay separately for on other platforms.
More affordable than Shopify and WooCommerce.
Offers top-notch integrations with the most popular payment providers.
Beautiful eCommerce themes.
Supports both physical and digital products.
Round-the-clock customer support.
Cons:
Quite expensive for small and growing businesses.
Poor speed optimization — it takes ages to load page content.
Most analytics are lacking.
Subpar customer experience.
Broken functionality in third-party web applications.
Not user-friendly or visually appealing.
Requires programming skills to create an attractive storefront.
III. Alternatives to BigCommerce 
1. Shopify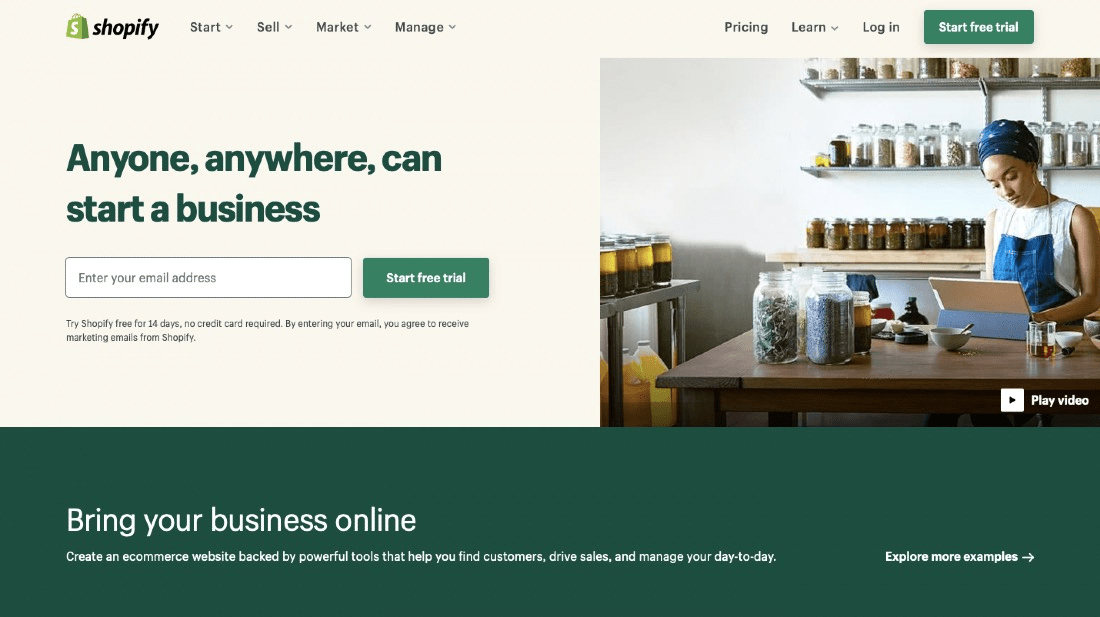 As of now, Shopify is probably the most popular shopping cart platform in the world, and it has become even more trendy during the COVID-19 pandemic.
The shopping cart allows you to easily manage your business on the go, market it using various sales channels, and, more importantly, get the help you need every step of the way.
I love that the Shopify team did a great job of making it easy to set up and use.
More Reviews:
Shopify Reviews 2021: Details, Pricing, & Features
2. Volusion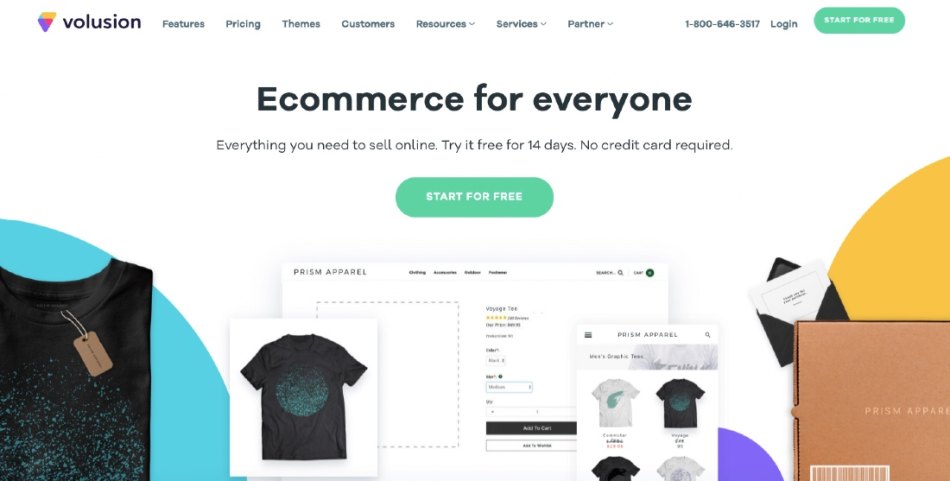 Volusion is an easy-to-use shopping cart platform with a whole bunch of valuable tools. The platform allows you to customize your storefront and product pages without having to code from scratch.
It offers a wealth of expertly-designed themes that fit any niche and integrations with the most popular marketplaces such as Amazon, eBay, and Facebook.
Volusion is an e-commerce platform we currently use in our company to market ourselves even though it has limited characteristics.
More Reviews:
Volusion Reviews 2021: Details, Pricing, & Features
3. X-Cart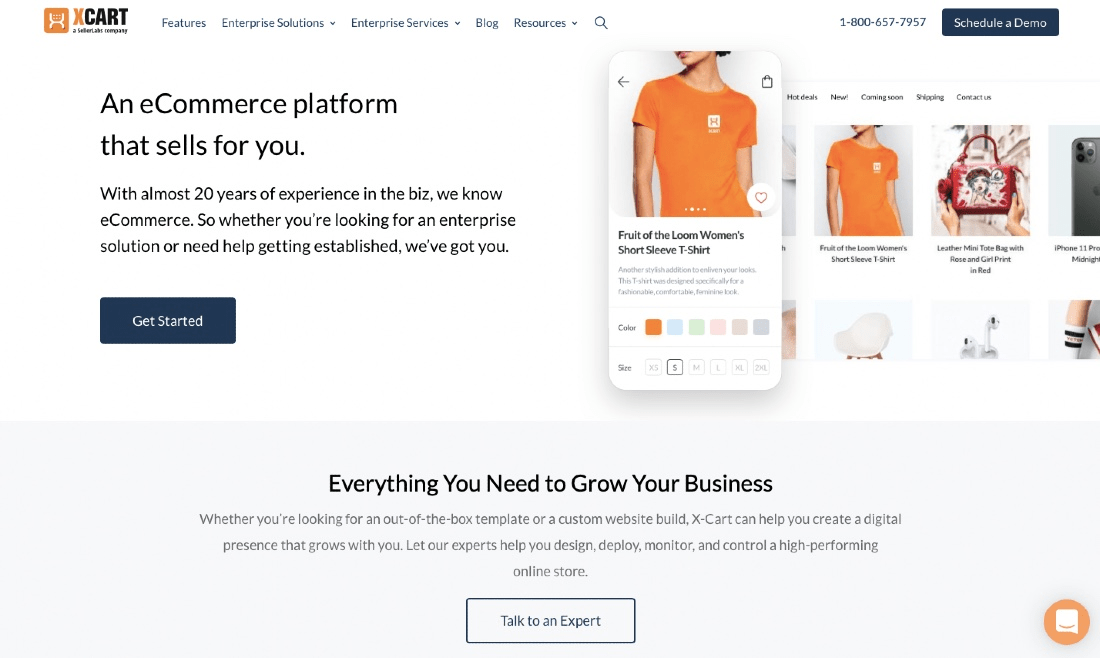 X-Cart is an all-in-one eCommerce platform that has everything you need to grow your eCommerce business. Built with scalability and customizability in mind, it will grow together with your business even if your overall strategy turns in the opposite direction.
Looking to Migrate From BigCommerce to X-Cart?
Schedule a free demo with our solution advisor to find out how swift & secure your online store can be.
Schedule a Demo
X-Cart suits B2B businesses perfectly. If you're looking to automate order and inventory management, X-Cart takes care of the details for you. And it will be a good solution for those looking to sell simultaneously on multiple channels.
Are you selling internationally? No problem at all. The platform has got all the tools to help you enter the international market.
In 2018 I compared the X-Cart platform to Magento, Shopify, and several others. The final reason for choosing X-Cart was the reviews of their tech support team. I will happily admit all companies have problems but the difference is X-Cart cares and responds like an online company should. Don't take my word for this, go research it for yourself, look at the customer service reviews, and determine what matters most to your business.
More Reviews:
X-Cart Reviews 2021: Details, Pricing, & Features
4. WooCommerce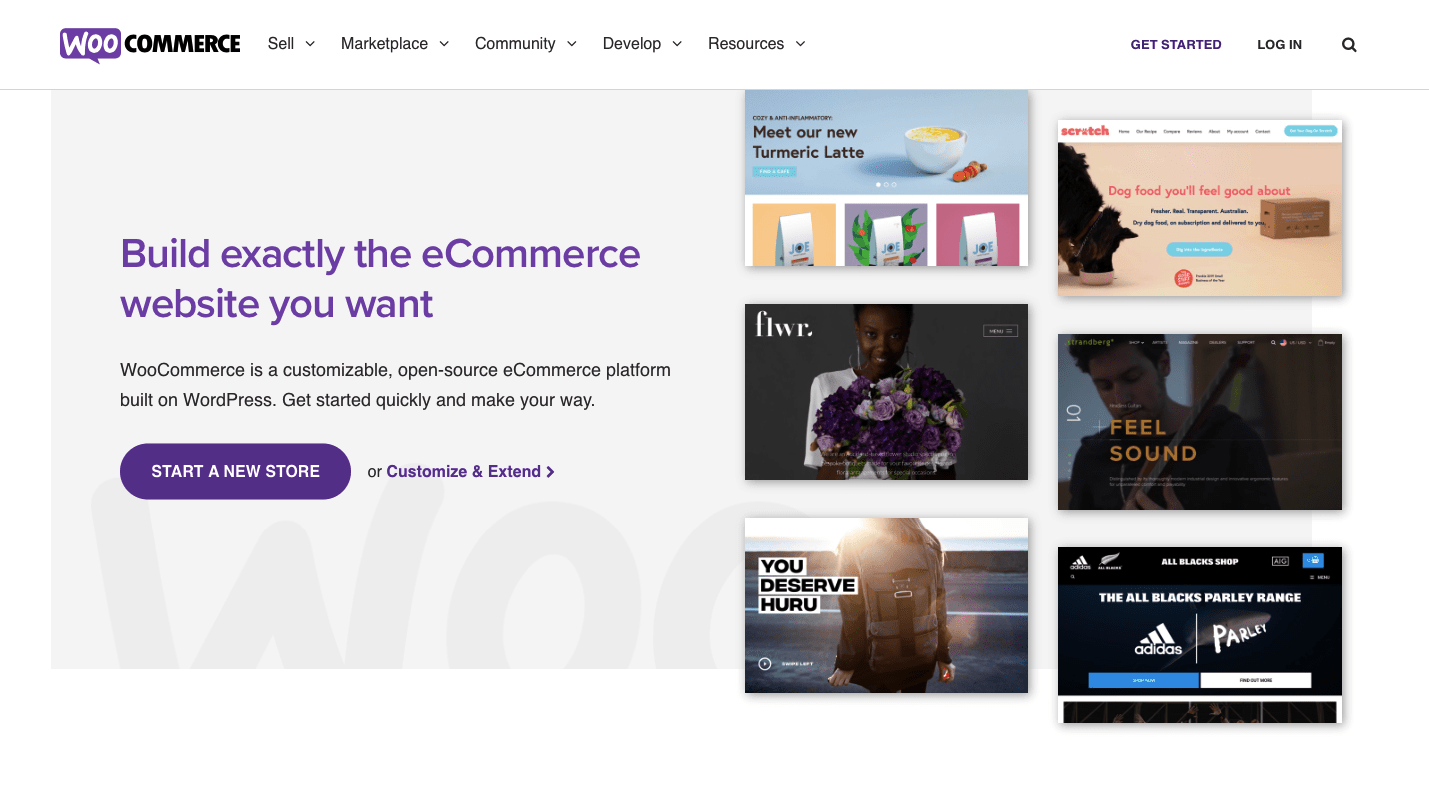 WooCommerce is a perfect solution for those looking to turn their WordPress site or blog into a fully-functional automated sales machine. It has a vast number of addons for every need and budget as long as you have a massive community of developers ready to help you code.
WooCommerce adheres to the latest principles of coding, allowing you to keep your store secure and up-to-date. Also, the software is somewhat scalable, which means you can customize your store to your exact business needs while keeping it user-friendly.
I know there are other e-commerce solutions available for WordPress, and I'm sure they work just fine, but WooCommerce is the only plugin I look to when needing e-commerce on a website.
More Reviews:
WooCommerce Reviews: 790+ User Reviews and Ratings in 2021
5. Magento
This eCommerce solution is definitely not for amateurs, or those who only have the basic knowledge of coding — any lack of technical understanding will only hold you back. You should either have an internal Magento developer or ultimately teach yourself how to code.
The admin area is very clear and all functions can be seen at a glance. The customization of the design is also very easy, which makes it possible for us to fully adapt to our needs.
More Reviews:
Magento Commerce Reviews 2021: Details, Pricing, & Features
6. Shift4Shop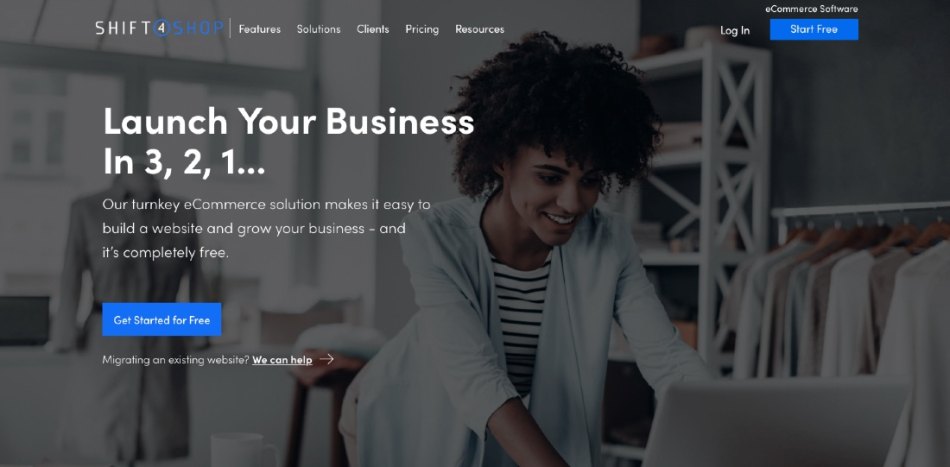 Shift4Shop (formerly known as 3DCart) is considered to be one of the most SEO-friendly solutions. Its rich SEO features can level up your store's visibility in search engines, and a complete package of marketing tools will allow you to improve conversions and reduce cart abandonment.
Tons of visually pleasing themes, options to sell on multiple sales channels, and robust shipping tools — all that makes this eCommerce software outstanding.
Fast response time with tickets and helpful tech support that always gets the job done.
More Reviews:
3dcart Reviews 2021: Details, Pricing, & Features
7. PrestaShop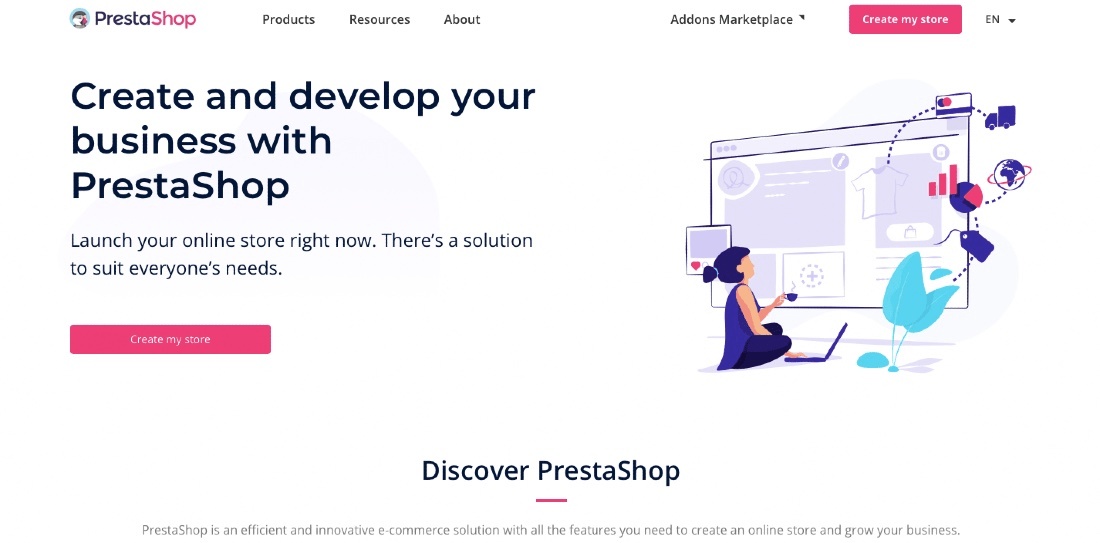 Prestashop comes out of the box with everything you need to get started — from smooth one-page checkout and support for multiple languages to versatile shipping methods and convenient tracking options. It also has an advanced analytics system that helps merchants get insights into the store's performance.
PrestaShop is a system that offers us a wide panel where different tools manage to connect us with customers to make sales or a much more efficient support.
More Reviews:
PrestaShop Reviews 2021: Details, Pricing, & Features
8. Squarespace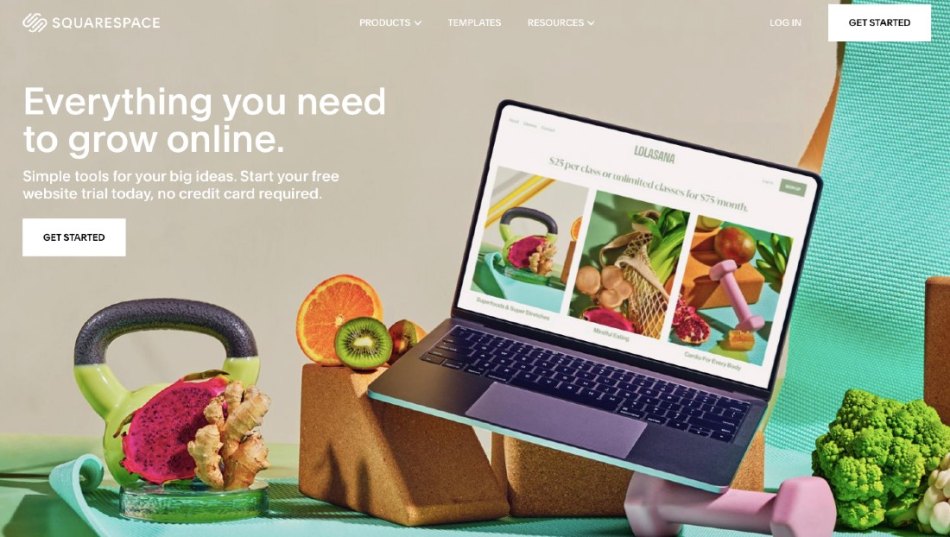 Squarespace is a great website builder for non-designers. Why? Because it has many ready-made themes. Explore endless design options by swapping your website's colors with a single click. Save your time with online scheduling, get in touch with your shoppers using email marketing tools, get timely support from the top-of-the-line customer care team.
It takes a little getting used to, but once you've got the basics, it's very user-friendly and you can do so much with it.
More Reviews:
Squarespace Reviews: 870+ User Reviews and Ratings in 2021
9. OpenCart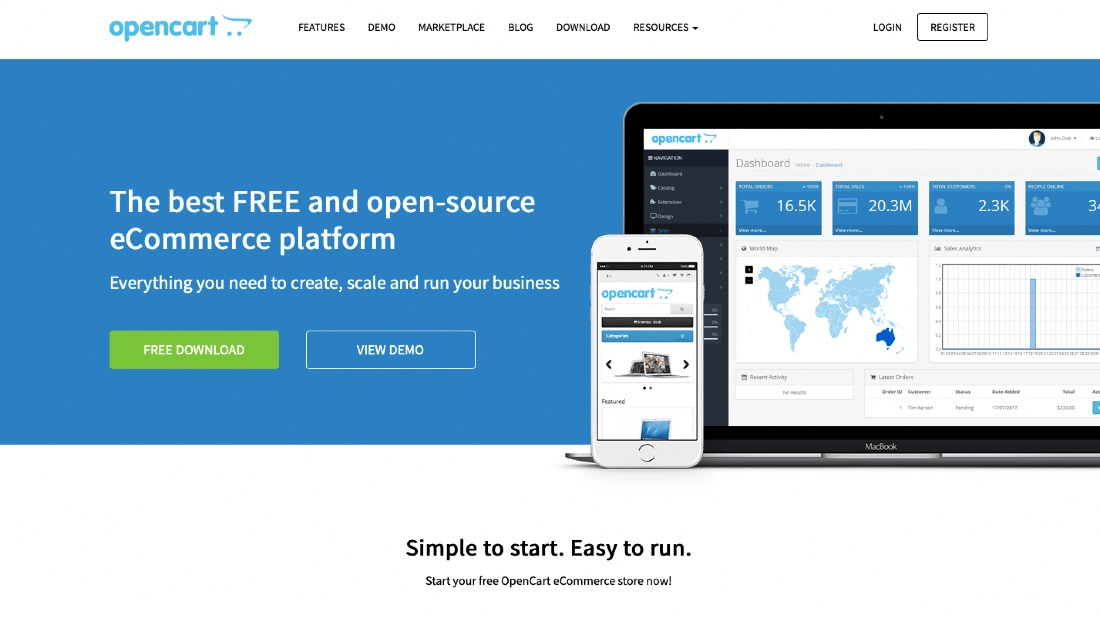 OpenCart is an open-source eCommerce platform that offers powerful store management, a vast selection of themes and addons, and the world's most renowned payment and shipping methods.
The best thing about OpenCart is that it is free. If you need professional technical support, you can get help for your OpenCart store for as little as $99 a month, right from the platform developers.
The code is accessible, this can allow you to modify the look and layout of the template files easily yourself.
More Reviews:
OpenCart Reviews 2021: Details, Pricing, & Features
10. Wix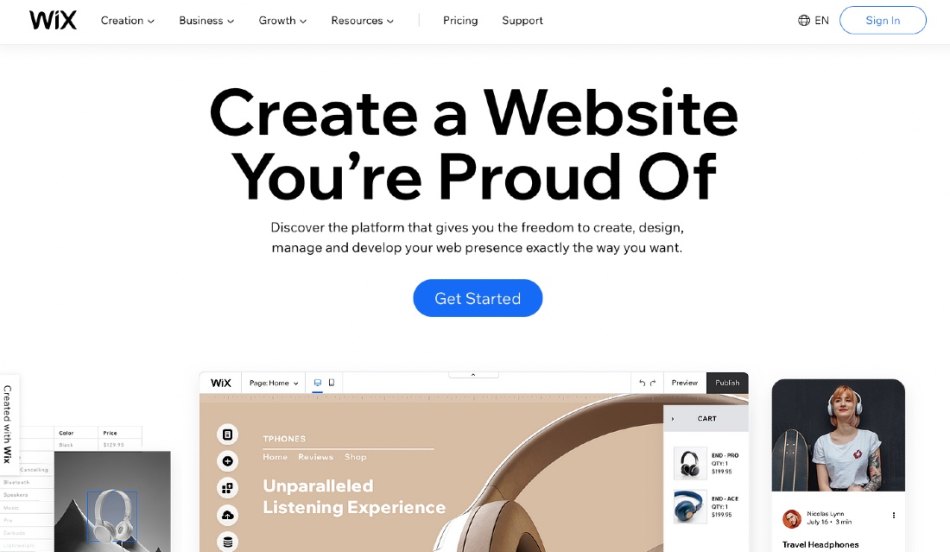 Wix website and online store builder provides you with a bunch of sleek templates allowing you to showcase products and variants beautifully without having any design skills. It's relatively easy to use and quite affordable compared to other eCommerce platforms available on the market. A number of SEO features give you a chance to improve visibility of your website in search results. Wix ADI — the feature you'll like most of all.
My clients are now able to edit/update their own website because of how easy it is to use.
More Reviews:
Wix Reviews 2021: Details, Pricing, & Features
11. Weebly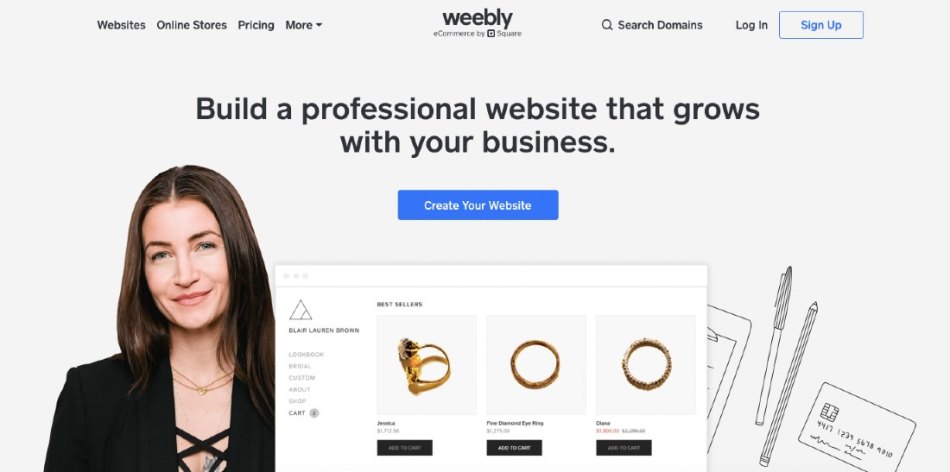 Weebly eCommerce shopping cart, recently acquired by Square, allows you to start selling online for just $8 a month. It makes it super easy to sell physical, digital, and service-based goods. With a number of useful apps and themes to choose from, Weebly makes it super-easy to build and edit your online store without making you learn a secret web design language.
Weebly is a very friendly, easy to use, powerful website development tool.
More Reviews:
Weebly Reviews | Read Customer Service Reviews of weebly.com
12. Yo!Kart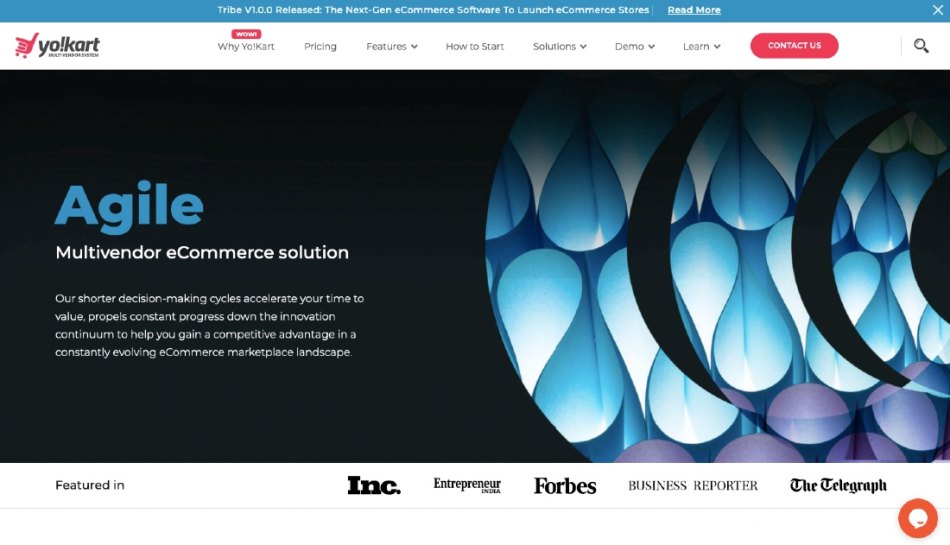 YoKart is a perfect multi-vendor eCommerce solution for building online marketplaces. It comes with in-built ecommerce features, pre-integrated APIs, and ready mobile apps. The platform is fully customizable which makes it suitable for startups as well as large enterprises. Unlike BigCommerce, it is a white-label solution that offers lifetime license and source code ownership.
The user interface of the platform is eye-catching and designed for today's buyers. Yo!Kart's recent version V9.3 enables business owners and vendors to provide tailored shopping experiences to their customers and automate fulfillment processes.
Complete software and complete technical support by YoKart team. Awesome experience!
More Reviews:
Yo!Kart Reviews 2021: Details, Pricing, & Features
Considerations
There are a lot of factors to consider when moving your eCommerce business to a new shopping cart platform — from understanding the pros and cons of the new solution to ensuring every member of your team is fully prepared for the upcoming changes.
While replatforming, you should weigh up all of the options you have (even the most daring or silly ones!) and orchestrate a long-term strategy.
Only then can you move forward to the next step. Knowing that your decision is solid will help you execute the plan with complete confidence and without any regret.
Not everyone is your ideal customer, and the same goes for BigCommerce. Just because BigCommerce is one of the biggest platforms, doesn't mean they're the right fit for your very business. X-Cart might not be the right choice for you, too, although I do think that our shopping solution is an excellent fit for a number of industries.
It's up to you to decide. So arm yourself with patience and study the question from every side. Good luck!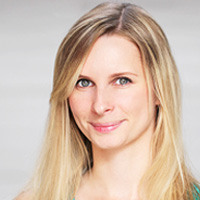 Helen Golubeva
Freelance SEO and Content Marketing Specialist
Helen is an SEO and Content Marketing Specialist. She has been creating and planning content for over 10 years, with 5+ years specializing in eCommerce.
Subscribe to Our Weekly Newsletter to Get
Expert-Backed

Tips Straight Into Your Inbox

Awesome! You won't be disappointed 😉