Top 27 Payment Processing Companies [2020]


Payment processing companies are virtually everywhere. If you own an eCommerce store, you know that your website needs a payment processor in order to become a fully-functioning, money-making machine. But how, exactly, do you decide what service to use? Which ones are the most secure, reliable, and better-performing?
In order to help you decide, we've listed our favorite 27 of our favorite payment processing services that impressed us in terms of performance, security, PCI compliance, and distinguishing features. These options allow for a seamless experience, whether you're an online entrepreneur, freelancer, or a consumer who loves shopping online.
Whether you need online payment, ecommerce product uploads, checks by web, Quickbooks integration, chargeback control, or recurring billing, National Merchants has just the right service for you. If you want to set up or make easy payments online, you should know that the company uses the industry's best practices to process payments and the lowest rates for your eСommerce needs.
For mediocre online shoppers, Paypal is a convenient digital wallet, but for business owners, it's a universal payment processor used by more than 305 million active users across the globe.
The great thing about Paypal is that it has transparent pricing, requires no contract with a lock-in period, and forgoes termination fees. It's incredibly easy to use and setup, and it allows for integrations with shopping carts, shipping software, and accounting applications.
As for customer support, Paypal offers various ways to get in touch, including email and toll-free phone calls.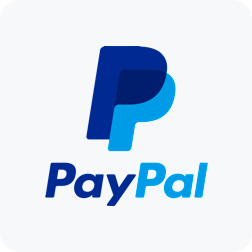 The PayPal addon for X-Cart will instantly make your eCommerce site more trustworthy and credible. It will allow you to get in touch with millions of active shoppers who are looking for this trusted way to pay.

You'll get access to the following options:

PayPal Payments Standard to start accepting payments from credit cards, PayPal, and PayPal credit. You'll pay $0.30 per transaction and a standard 2.9% charge.

PayPal Payments Advanced that will let your shoppers pay without leaving your site.

PayPal Payflow Link that allows buyers to enter their credit card data in a form hosted by PayPal even if they do not have a personal PayPal account.

PayPal Express Checkout is another method of accepting payments that securely stores shipping and billing details thus making checkout fast and easy.

PayPal Credit allows buyers to get their purchase right now or pay over time.

PayPal Partner Hosted with PCI Compliance, also known as Payflow Gateway, will let you accept PCI compliant payments with Visa, MasterCard, American Express, and Discover without PayPal-hosted pages.

PayPal for Marketplaces allows for accepting and distributing funds between customers and businesses.

Price: Free

Many people are familiar with how Pay Pal works, but some of the lesser-known points of interest are how secure the app is, how to withdraw money, how PayPal credit works, and other things. We've put them all together into this step-by-step guide about PayPal where you can find the answers to your most pressing questions.
Designed by the eCommerce giant Amazon, Amazon Pay encourages you to grow your business and reach out to Amazon customers.
Regardless of the platform (desktop, tablet, or mobile) customers can use their Amazon account and user information to pay a given website directly. eCommerce extensions, plugins, etc., name it, Amazon Pay has it.
Adding this feature immediately accounted for 15-20% of our sales.
If you are looking for more ways to grow your Amazon sales, our parent company Seller Labs can help. Planning the strategy is easier when you have an expert around the corner. Reach out to their team today to see where they can help you get ahead of your competition and win more sales.
Want to make easy payments using your Android phone? Google Pay has got you covered. Whether it's an in-store or in-app purchase, it allows you to unlock your phone and use it with a contactless terminal to make your payment.
Like other payment gateways, Google Pay allows you to quickly link your credit card or debit card to use when buying something from your mobile device. You're also able to track your purchase history and keep your payment information securely and conveniently.
Users of Apple devices can take delight in the safe and time-saving services of Apple Pay. To complete a transaction, you simply have to hover your phone over a payment terminal and authorize the payment by tapping the home button.
Like Android Pay, Apple Pay allows you to use your debit or credit card and make purchases online. Businesses can use it as a payment method, as well as everyday consumers. What's more, your card details are never shared with anyone, so you're making payments with your iPhone, Apple Watch, iPad, and Mac in a private and secure way.
X-Payments is a secure PSD2/SCA-ready, all-in-one credit card processing solution for online stores. It will help you, as a merchant, process and store credit cards right on your eCommerce website, accept recurring payments and reorders.
This service is PCI Level 1 certified and allows for PCI compliant credit card processing which means it takes full responsibility for the online payment security in your store.
With X-Payments, you retain total control over your checkout process and avoid risky redirects. Your credit card form is embedded right into your store's checkout page, so your customers won't have to abandon your site to pay for their order. This creates a seamless customer experience and lowers cart abandonment rates.
Bitcoin offers a revolutionary way to make or receive a payment online. To start using this method, you'll need to download a software called Bitcoin Wallet. Here, all your payments are made, received, and stored until you're ready to spend again.
Bitcoin takes security seriously. Once you link your debit or credit card, you'd be ready to make and receive payments online with no worries of leaking your account information.
It boasts a two-factor authentication feature, which prevents account hijacking. Other security measures are also employed, including advanced encryption methods and offline, unhackable ledgers. Another thing is heaps of vendors and users are now accepting Bitcoin payments, which means that a lot of people trust the network with their money. You probably should, too.
X-Cart offers many other ways to accept bitcoins:
Braintree offers global commerce tools for all types of businesses, mainly for accepting payments such as online credit card processing from any device and any payment method. It accommodates 130 currencies utilized in 40 countries.
Huge corporation or not, Braintree's payment gateway provides a hosted checkout experience so you're able to choose a standard checkout flow or simply make your own. When you start using the platform, you'd enjoy the technology and support of Braintree, combined with the scale, backing, and security of Paypal.
Stripe allows you to craft payment flows that accept all major credit and debit cards on both desktop and mobile platforms.
Stripe gives you the freedom to customize your own checkout or simply use their pre-built, conversion-optimized form called Checkout. The platform also enables your website to save card details so returning customers can pay with just one click.
Due provides a low-cost processing solution that allows customers to get more of what they deserve. Right now, it's a billing and payment service widely used by freelancers, small business owners, and large corporations.
Due is more than just a payment processing platform. It also offers time tracking, project management, and customized online invoicing options in more than 100 languages, currencies, and tax systems.
Wherever you are in the world, Square lets you accept online payments via its innovative products such as the contactless chip reader, magstripe reader, and stand that turns your mobile device into a unique payment processor.
Square features intelligent inventory tools, an intuitive point-of-sale system, and built-in payment processing that accepts payments and deposits the next business day. You may want to check out their employee tools for businesses, which include integrated timecards, smart scheduling, and customizable employee permissions.
BitPay accepts bitcoin currencies and processes over more than $1 million in transactions daily. Using a BitPay card, you can convert bitcoin into dollars in a snap.
Similar to Bitcoin, BitPay requires you to download a digital wallet where you can keep track of your bitcoin finances in a single place. It also gives you real security, requiring payments to be accepted by up to 12 of your own devices. The platform also employs Full Payment Protocol, which verifies and secures payments to applicable services, including all BitPay merchant accounts.
GoCardless takes you away from the hassles of card processes and allows online merchants to take recurring payments however and whenever necessary. It provides direct debit solutions to startups and small businesses, as well as optimized direct debit services to medium and large scale enterprises.
GoCardless not only allows easy setup, but they also automate and track the status of payments made within the platform. You could also integrate the service using their REST API.
Best of all, their fees are cheaper than leading competitors such as Paypal.
Payline Data is one of the payment solutions that allows you to pay however and whenever you want to: on-the-go, on a website, in your eCommerce store, or through a platform of your choice.
Aside from the fact that it's simple and secure, it hosts easy integration options, good fraud solutions, and various robust tools. Payline Data keeps your chargebacks to the minimum and secures your payment so your transactions are protected from fraud.
Owned by an Australian company, SecurePay offers a straightforward but efficient way to pay online. It's actually a complete online payment solution for ecommerce vendors, providing a number of useful tools such as Fraud Guard, Secure IVR, SecureBill, Secure Frame, and a whole lot more.
SecurePay stands out thanks to its wide variety of eCommerce tools that the company offers. Once you have a merchant account, you'll enjoy security, fast online payments, detailed payment reports, and versatility as it can be integrated with most ecommerce shopping carts, including X-Cart. It also supports major banks in Australia.
For over 15 years, 2Checkout has provided mobile and desktop-based payment services in 196 countries. With this PCI-compliant platform, you can process credit cards, debit cards, and even Paypal payments.
It has a low-cost fee system and charges only 2.9% + 30¢ per transaction. To top it off, it doesn't require paying any recurring monthly and setup fees.
One of the oldest payment processing solutions in existence is First Data, which has been around for an impressive 30 years.
It strives to provide simplified ecommerce solutions to businesses of all types including ecommerce, food, retail, and so much more. Being a versatile solution you don't want to miss, First Data accepts credit cards, debit cards, gift cards, and many other prepaid card offerings.
CardConnect may be new in the industry, but it has earned quite a good reputation among 230K businesses of all sizes within a short span of time.
CardConnect offers different solutions based on your needs and budget. For example, CardPointe for businesses (to accept and manage payments in the most secure way), Clover for small shops (point-of-sale tailored to your requirements), and other solutions.
It promises to maintain the highest level of security in the industry, and costs $9.95 service fees in month.
The payment method of the new age, PaySimple claims to be as such. It accepts credit cards and e-check payments made on an iPhone or iPad device. To use it, you'll need a subscription plan that starts at $34.95 per month.
Fastcharge is an ideal alternative if you are a startup and have a strict financial plan. The reason is that it does not require a setup fee. Also, you'd only pay $10 for a monthly gateway fee. Another bonus? It takes only an hour (or less) to set up.
Launched by a Swedish company, Paynova offers retailers 21 payment options. After signing up, you'd have immediate access to its payment services. Paynova is best suited for startups and small ecommerce businesses.
If you're accepting payments mainly from bank cards such as Visa, JCB, American Express, and others, ChronoPay could be the right choice for you. Though access to ChronoPay's services is free, you'd have to pay on a commission basis once a monthly turnover is through.
TSYS started with the name Merchant Warehouse before rebranding to Cayan in 2015 to improve their services on accepting online payments and POS system (point-of-sale) purchases. They also went ahead and gave access to their near-field communication and EMV chip technology.
TSYS Merchant Solutions delivers affordable pricing and customized rates to fit the varying needs of medical establishments. Aside from in-person, mobile, and online credit card processing, it also provides fraud prevention and reputation monitoring. You'd also like the fact that it is a member of the American Medical Association's Member Value Program (AMA MVP), a program that collaborates with vendors to offer discounts and benefits to medical practitioners.
For websites getting a high volume of credit card payments, Flagship Merchant Services is an excellent option. It's an all-in-one credit card processor, offering reasonably low monthly fees for all types of businesses and requires no signing up for a contract. Flagship Merchant Services processes in-person, online, and mobile credit card payments.
Unlike typical credit card processors, Boku allows you to go cardless, so you can leave your Visa, MasterCard, or even PayPal account behind. You also don't have to look for a credit card terminal, as anything you purchase is charged to your mobile network operator bill. Presently, Boku processes payments from more than 4 billion phones in more than 60 markets worldwide.
This payment processing company prides itself on its flexibility and unique personal touch. Merchants can custom-build their consumers' online shopping experience, selecting only the gateway features that are needed, to try to make the eCommerce experience as clear and quick as possible.
Secure Trading recognizes that building an eCommerce site can be tricky, so each merchant is assigned a named account manager to help them navigate the payments landscape.
Merchant-Accounts.ca is one of the longest established merchant service providers in Canada, having launched in 2001. Their focus is multi-currency payment processing for Canadian, US, and European based merchants. One of the first to provide interchange based pricing, they are a mixture of an e-commerce consulting company and a traditional payment ISO.
Making Informed Decisions When It Comes to Payment Processing Companies
With a variety of payment processing companies to choose from, it can be hard to make a decision for your online store. That's why knowing about the best ecommerce solutions can help you make the right choice for your business.
Whether you're looking for security, ease of use, or all of the above, we're confident that this list will help you find the right service for your preferred ecommerce platform's payment processing needs.
Enjoyed this post? Let us know in the comments below!
Subscribe to Our Weekly Newsletter to Get
Expert-Backed

Tips Straight Into Your Inbox

One email a week, we promise.

Awesome! You won't be disappointed 😉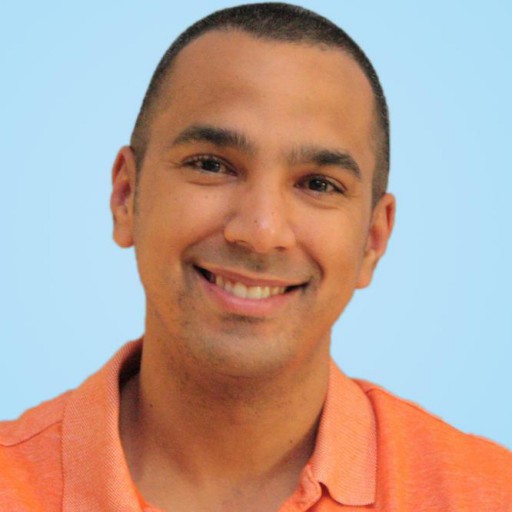 Darren DeMatas
Founder @ Ecommerce CEO
Darren has an MBA in Internet Marketing and 10+ years of experience marketing retail, manufacturing, and Internet marketing corporations, 7-figure brands and startups online.