←
Back to Blog
ACH Payment Processing for eCommerce
This blog post was originally contributed by Dragos Gheorghe, a Senior Manager of Payment Operations at AppFolio, Inc.
For the fourth consecutive year, the volume of ACH payment processing has increased by over 2 billion dollars. In fact, the number of ACH payments increases by about 8% each quarter, and shows no signs of slowing down.
With the rise of recurring billing and electronic payments overall, the ACH network has become critical component of online shopping. Get in on the action and learn how using ACH payment gateways on your website will boost online sales.
ACH Payment Processing 101
Let's start with some context: Most consumers use at least 4 different payment options each month. Credit card processing is by far the most common, yet ACH is an increasingly popular payment option.
For a complete overview of the different types of online payment options, read about the 27 payment processing companies in full. As an eCommerce merchant, you shouldn't have to support all 27, but the more payment methods you can support, the better the overall customer experience.
In the simplest terms, ACH is a consumer payment method that businesses can use to directly debit a consumer bank account. Consumers must consent to ACH credits and debits prior to them being initiated.
As consumer buying habits continue to trend towards online purchasing, ACH use is trending upward. Likely, you've already used ACH payments in a variety of scenarios outside of online shopping, including:
Recurring direct deposit from an employer
Online bill pay for utilities or services
Paying a friend through Venmo or PayPal
Key Terms:
Automated Clearing House (ACH): A type of payment that refers to an electronic, bank-to-bank transfer.
National Automated Clearing House Association (NACHA): The governing body of all things ACH.
ACH transfers are sometimes compared to a wire transfer, but they are not the same. Wires typically do not use a clearing house and are often irreversible.
Chapter II
Why Offer ACH as a Payment Option?
It's easy to see why ACH usage is on the rise. Since all transfers are electronic, fewer people view sensitive information, making ACH payment processing one of the safest ways to transfer money. For merchants, there are three key benefits.
Almost any business can accept ACH
ACH is convenient for consumers and merchants
ACH payments are secure and fast
Almost any business can accept ACH
There are no restrictions to the types of businesses that can accept ACH payments. As the eCommerce industry grows overall, there is a significant growth opportunity for small businesses to use ACH processing.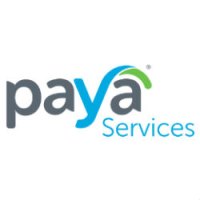 In addition, the processing fees for accepting ACH payments are very affordable. ACH eliminates labor costs for check handling, making it the perfect payment solution for growing businesses.
Plus, many ACH payment processing companies allow merchants to pass on ACH processing costs. Because the consumer pays the fee, there isn't a downside to adding ACH as an option.
ACH is convenient for consumers and merchants 
The more payment types you offer consumers, the higher your overall conversion rate. With ACH in place, consumers get an additional payment method and merchants benefit from funds being more quickly deposited into their business bank account.
In addition, bank accounts do not change as often as cardholder information. As a result, businesses experience fewer declines with ACH than with credit or debit card transactions.
ACH payments are secure and fast
ACH offers top-notch security. Consumers' checking accounts are screened through a variety of fraud detection systems which reduce high-risk transactions. For low-risk accounts, payments will be retried automatically to reduce the number of business days per transaction.
Furthermore, the ACH network initiates settlements for failed credits or debits on the same day for US-based transactions under $25,000. ACH debits, specifically, may occur the next day in accordance with NACHA guidelines.
Chapter III
How Do I Implement ACH Payment Processing?
If you've built your online store with X-Cart, simply download the Paya Services ACH module from the marketplace to get started with ACH payments. If you used another web store builder, you might have a harder time, but here are some general best practices.
Learn the Terms & Restrictions
If you have a question about ACH, merchant services are available 24/7 via automated email, FTP delivery, or an online reporting interface. Nevertheless, do your due diligence to learn the following terms and restrictions of ACH processing.
There are two basic limitations to processing ACH transactions.
ACH transactions can be subject to daily limits
Some transactions are susceptible to ACH returns rules.
A transaction cannot be processed for a great number of reasons, such as insufficient funds, account closed, or stop payment. After specific batch cut offs, some funds will be processed the next day which can impact funding times.
There are tools available from service providers such as Paya Services that can help reduce the number of ACH rejects incurred by a merchant.
Accept ACH in Your Brick and Mortar Store
In 2021, your customers expect an omni-channel experience. To learn more about creating a unified customer experience across all your selling platforms, read our full guide.
If you start implementing ACH in your online store, consider offering it in your brick and mortar locations with a physical terminal or paper checks. When you integrate a Point-of-Sale (POS) system, it is easy to track processed ACH transactions between your brick and mortar and online stores.
Approximately 55% of FlexShopper's payments are ACH. For FlexShopper's consumers, paying via ACH has been the preferred payment method.
Wrapping it all up
Offering a variety of virtual terminals for customer payments provides an all-around positive purchasing experience for consumers. Given the impressive rise in ACH payments, online or in-person ACH acceptance makes more sense than ever. Easily process ACH transactions and accept more payments, all while driving revenue and retention.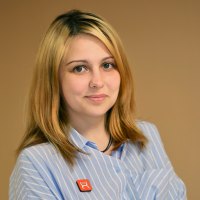 Anastasia Zhavoronkova
Lead Marketing Coordinator at Seller Labs and X-Cart
Anastasia has over 8 years of experience in the eCommerce industry. Having been a Customer Care agent in the past, she knows exactly what eCommerce merchants' needs are, and uses her knowledge in Marketing to bring value to the community by sharing her thoughts on relevant topics.
Subscribe to Our Weekly Newsletter to Get
Expert-Backed

Tips Straight Into Your Inbox

Awesome! You won't be disappointed 😉