Ways to Help Avoid Shopping Cart Abandonment

When customers fill their cart yet fail to complete a purchase, reactions can vary from frustration to curiosity. If you are curious to find out why this happens, that's a good thing — because shopping cart abandonment is something you can make real strides to counteract.
Let's have a look at actions you can take today in your own online shopping experience to reduce shopping cart abandonment and increase the customers who make it all the way through to your "thank you" screen.
Shipping Options to Lower Shopping Cart Abandonment
According to Kissmetrics, 44 percent of consumers abandon their shopping carts due to shipping and handling costs. If you want to potentially decrease these numbers, there are a few easy steps to take:
Visibility: Make shipping policies highly visible throughout the purchasing process.
Flat-rate shipping: Consider a price adjustment to merchandise in order to offer flat-rate shipping with no surprises.
Free shipping: Remember that customers like to know that, taxes aside, they're not going to be hit with some surprise shipping costs. Free standard shipping is a powerful closing tool.
If you opt to offer flat-rate or free shipping, be transparent about shipping method, handling time, and expected delivery dates for continued customer satisfaction after the transaction.
Additional Resources:
eCommerce Shipping 101
Coupons and Promo Codes
If your checkout process has a field for a coupon or promo code, odds are your customers are going to go looking for one. In their search, they may find a promo code or coupon for another site offering a better deal. As a result, they could abandon items in their cart and leave your site.
Simplify your promo code and coupon strategy through a few different methods:
Onsite code library: Rather than sending customers off site searching for codes, create a page on your site that displays all active promo/coupon codes. Add a link to this page under the promo code input box and have it open in a lightbox so customers don't wonder if there's a better code out there.
Rethink your discount code strategy: By keeping promo codes and coupons closely-held in your company (instead of assigning a wide variety to a vast number of affiliates), your customers will always know the best deal is through you.
Guest Checkout
Have you ever started an online checkout process and been frustrated by the amount of information a retailer wanted from you? So have your customers. Consumers are more protective of their personal information than ever and can hesitate at your requirement to create an account (even if it makes their future buying experience easier).
Offering a guest checkout option keeps a transaction moving towards completion and at your customer's comfort level. You can even let the customer create a password and thus create an account after the transaction is complete. Understand, however, that your customer's comfort level is paramount throughout the entire checkout process. A guest checkout option can be the difference between a cart left abandoned and a transaction completed.
Payment Options
It's important that you're offering as many ways to pay as possible for your customers, one more way to help prevent a loss of a sale.
Shopping cart abandonment can happen simply because a retailer didn't accept the customer's preferred form of payment. In a case like that, I'd advise that when building out an e-commerce platform, make sure to connect with an acquirer and/or gateway that specializes in mobile and web payment systems to ensure you're given as many payment options as possible. Solving for customer pain points can help to keep quality of the checkout experience high, and shopping cart abandonment low.

Keith Wilson, Head of Digital Payments at Discover® Global Network
Follow these rules of thumb and you could be spending less time wondering why your customers aren't hitting "confirm purchase" and more time counting a potential increase in sales.
Subscribe to Our Weekly Newsletter to Get
Expert-Backed

Tips Straight Into Your Inbox

One email a week, we promise.

Awesome! You won't be disappointed 😉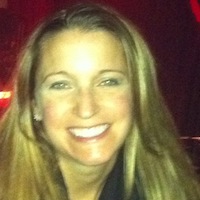 Elizabeth Carpenter
Head of Digital Merchant Marketing at Discover Global Network
Contributed by Elizabeth Carpenter, Head of Digital Merchant Marketing at Discover Global Network. Accepting Discover Global Network cards opens your business to millions of loyal cardholders spending billions every month. Make sure you can welcome these loyal cardholders by accepting and displaying Discover signage on your website. Learn more about the partnership between X-Cart and Discover here.