←
Back to Blog
16 Tested Ways to Decrease Online Shopping Cart Abandonment & Increase Conversions
This blog post was originally contributed by Elizabeth Carpenter, Head of Digital Merchant Marketing at Discover Global Network.
When customers fill their cart but don't complete a purchase, sellers' reactions can vary from frustration to curiosity. Get curious about shopping cart abandonment because it is something that you can make real strides to counteract!
I've put together the hottest abandoned cart recovery techniques that should help you boost conversion rates and finally move those abandoned carts through the checkout process.
What's up on the docket?
I. Shopping Cart Abandonment: Definition
II. How to Calculate Shopping Cart Abandonment
III. Reasons For Cart Abandonment in eCommerce
IV. Ways to Decrease Shopping Cart Abandonment
V. Online Shopping Cart Abandonment: All Your Questions Answered
I. What is Shopping Cart Abandonment?
Before we move any further, let's define what we mean by cart abandonment. Online shopping cart abandonment happens when a shopper attempts to make a purchase but never finishes it.
Why are businesses so concerned about shopping cart abandonment? On average, around 70 percent of shoppers never complete their transaction, and the number is growing year over year. In certain industries, cart abandonment rates are predicted to go up to a whopping 90 percent, which eats into your eCommerce businesses sales.
Abandoned carts hurt, but, let's face it, there are effective strategies that can help you turn this failure into an opportunity to succeed. Putting an end to abandoned shopping carts means that you must know how many you have!
Read on to find out some of the most effective ways to calculate cart abandonment rates for your online store.
Additional Resources:
45 Jaw-Dropping Shopping Cart Abandonment Statistics
II. How to Calculate Shopping Cart Abandonment Rate For Your Online Store
To combat shopping cart abandonment, you need to have the tools that tell you how many shoppers leave your eCommerce store before making a purchase. Here's what strategies to put in place:
1. Set up a Conversion Funnel In Google Analytics
Setting up a conversion funnel is the easiest way of gathering meaningful data about your customers' behavior.
This video from Kissmetrics should help you set up sales funnels in Google Analytics step by step:
2. Set up Google Analytics Event Tracking
Event tracking in Google Analytics is a bit more sophisticated way to gather information about shopping cart abandonment. Still, it allows you to monitor just about any event, such as watching a video or a PDF download.
(Yes, I see that you've just skipped over the video above. Your loss!)
Setting up Google Analytics event tracking is not rocket science. This article from Practical eCcommerce will guide you through the whole process from the very beginning to the end.
Note: If you are using a new Google Analytics 4 property, anything you track is sent as an event, including pageviews, sessions, and purchases.
3. Use Other Reporting Tools to Measure Your Cart Abandonment Rates
Such invaluable behavior analytic tools as Mixpanel, Hotjar, or Kissmetrics can also help you reduce cart abandonment rates. They require familiarity with your internal flows and events to set up basic tracking, but they are great instruments that should help you understand why users abandon their carts.
The Formula for Calculating the Cart Abandonment Rate
Below you can see a simple formula that you can use to calculate cart abandonment rate for your online store:
(A – B) / A
A — the number of customers reaching your checkout page.
B — the number of people opening your 'Thank You' page.
For instance, if 250 shoppers reached your checkout page and only 85 made a purchase, then your cart abandonment rate is 66%. While this seems like a lot, you're on a level with most other online retailers. Anyways, there is always room for improvement. To begin with, let's understand the main reasons for online cart abandonment.
III. The Top 9 Reasons For Cart Abandonment (And What You Can Do About It)
Why do shoppers abandon their carts? You'll never be 100% sure unless you ask each one directly.
I've put together nine common pitfalls that can potentially ruin the customer payment experience and lead to cart abandonment. I hope it will help take some of the guesswork out!
1. The Total Cost of Your Product Is Too High
High hidden prices is the most common reason for cart abandonment.
To recover shoppers who have been scared away by the final price, you should consider changing your online pricing strategy.
2. Users Are Not Ready to Purchase
It's curious that customers may sometimes treat online shopping carts like wishlists. They save random items in there, usually with no intention of purchasing right away.
Alternatively, they may be doing some comparison-shopping and looking for the best deals on several marketplaces at a time.
In both cases, your prospective customers are simply not ready to buy your products, at least for now. By being proactive, you can take that first step to get in touch and encourage them to complete their purchases.
Offering a coupon code for future purchases can be a good tactic for winning back lost customers, too.
3. No Express or Free Shipping Options
Hidden costs and unexpected shipping expenses could be another reason why the shopping cart abandonment rate is so high in your eCommerce store.
Price increasing at checkout can drive your shoppers away from your online store and bring about annoyance and irritation in return.
To make up for the inevitable shopping cart abandonment, consider making your shipping costs more transparent and offer free shipping if possible.
4. Your Shoppers Have to Register On Checkout
28% of cart abandoners will not complete their purchase if there is no guest checkout option.
In most cases, users are too pressed for time to register, or they are afraid to disclose personal data when shopping online.
The good news is that X-Cart allows anonymous or guest checkout for your customers. This doesn't mean that the account is not created at all. It is. However, your customers do not have to go through the registration process to make a purchase.
5. Lack Of Payment Options
By offering a limited number of payment options, you let 25% of your potential sales slip through the fingers.
And just because you prefer using VISA or MasterCard for your online purchases doesn't mean your customers should use them as well.
6. Concerns About Payment Security
According to 99firms, 17% of online shoppers discontinue their purchases when shopping online due to security concerns.
There are various factors that can generate doubt about the payment security of your online store, such as:
Obsolete-looking checkout and product pages;
Missing images;
Broken links;
Lack of SSL and HTTPS certificates;
No remarketing tactics will save you from cart abandonment unless you fix these nasty security issues and improve the checkout user experience.
7. Complicated Checkout Process
The complicated checkout process increases purchase time and stops conversion rates in their tracks.
No one wants to spend half an hour filling in their mother's maiden name and driver's license number to buy a single pencil.
8. No Internet Connection, Internal Server Errors, And Other Mishaps
Broken pages, connection problems, slow load times, and other issues only increase your cart abandonment rates.
Transferring your online store to a proper hosting provider will ensure your online store doesn't suffer from regular bouts of site errors.
9. Aliens Kidnap Users And Send Them to an Another Planet
Just kidding.
No matter what (or who
) makes your website users abandon their carts, you have a very limited window to craft a perfect abandoned cart recovery strategy.
Don't put it off! Start winning your new customers today. Let me show you how.
IV. A Few Easy (But Actionable) Tactics to Decrease Shopping Cart Abandonment
Let's have a look at actions you can take today in your own online shopping experience to reduce the damaging effects of shopping cart abandonment and increase the customers who make it all the way through to your "Thank you" screen.
1. Offer Your Customers a Discount
The simplest way to reduce abandoned carts is to offer your customers a discount. This should level up your average conversions and nudge your customers closer to purchase.
2. Make It Easy For Your Customers to Find and Apply Coupons
If your checkout process has a field for a coupon or promo code, odds are your customers are going to go looking for one. In their search, they may find a promo code or coupon for another site offering a better deal. As a result, they could abandon items in their cart and leave your site.
Simplify your promo code and coupon strategy through a few different methods:
Create an onsite code library
Rather than sending customers off site searching for codes, create a page on your site that displays all active promo/coupon codes. Add a link to this page under the promo code input box and have it open in a lightbox so customers don't wonder if there's a better code out there.
Auto-Apply Coupons
Reduce barriers to purchase by automatically applying coupons in your store. This feature will save your shoppers' time and make them a bit more happy. Happy customers are more likely to convert.
Rethink your discount code strategy
By keeping promo codes and coupons closely-held in your company (instead of assigning a wide variety to a vast number of affiliates), your customers will always know the best deal is through you. This will help you reduce the negative effects of shopping cart abandonment.
3. Shipping Options to Lower Shopping Cart Abandonment
According to Kissmetrics, 44 percent of consumers abandon their shopping carts due to shipping and handling costs. If you want to potentially decrease these numbers, there are a few easy steps to take:
Visibility: Make shipping policies highly visible throughout the purchasing process.
Flat-rate shipping: Consider a price adjustment to merchandise in order to offer flat-rate shipping with no surprises.
Free shipping: Remember that customers like to know that, taxes aside, they're not going to be hit with some surprise shipping costs. Free standard shipping is a powerful closing tool.
If you opt to offer flat-rate or free shipping, be transparent about shipping method, handling time, and expected delivery dates for continued customer satisfaction after the transaction.
Additional Resources:
eCommerce Shipping: 2019 Guide to Choosing the Best Shipping Solution
4. Consider Using Guest Checkout
Offering a guest checkout option keeps a transaction moving towards completion and at your customer's comfort level. You can even let the customer create a password and thus create an account after the transaction is complete.
Understand, however, that your customer's comfort level is paramount throughout the entire checkout process. A guest checkout option can be the difference between a cart left abandoned and a transaction completed.
5. Don't Ask Too Much Info On Checkout
Have you ever started an online checkout process and been frustrated by the amount of information a retailer wanted from you? So have your customers.
Consumers are more protective of their personal information than ever and can hesitate at your requirement to create an account, even if it makes their future buying experience easier.
Still asking your customers for too much? Stop doing that. Consider a single page checkout and reduce the number of form fields to three or under. This will help you reduce checkout abandonment to a minimum.
6. Rethink Your Pricing Strategy
Shipping costs and a complicated checkout process aren't the only reasons for cart abandonment. Price in general may also be the blocker.
And though there's no one-size-fits-all strategy, you should make sure your pricing appeals to your target audience. Below are some of things that you should do on a regular basis:
Monitor competitor prices.
Seduce random website visitors with discounts.
Make your pricing as clear as possible.
Put your product side by side with a more expensive one to stimulate purchases.
Regularly run A/B tests to identify what works best for your target audience.
You'll discover a few more strategies in this step-by-step guide to product pricing submitted by one of our partners from Prisync.
7. Provide Shoppers With Various Payment Options
Another way to help prevent a loss of a sale is to offer as many payment options as possible for your customers.
Shopping cart abandonment can happen simply because a retailer didn't accept the customer's preferred form of payment. In a case like that, I'd advise that when building out an eCommerce platform, make sure to connect with an acquirer and/or gateway that specializes in mobile and web payment systems to ensure you're given as many payment options as possible. Solving customer pain points can help to keep quality of the checkout experience high, and shopping cart abandonment low.
If you choose X-Cart as an eCommerce platform for your online store, you'll be able to choose between 140+ payment options, including:
8. Choose a Reliable Website Hosting Provider
Running your online store on a shared hosting, you are putting your customers' sensitive data at stake. Hopefully, most of your shoppers will never notice it, but if they do, your reputation may be ruined, to say nothing of cart abandonment rates.
Make sure you host your store with a reputable hosting provider to avoid server-related site issues, cyberattacks, and other mishaps.
9. Choose a Reliable Website Hosting Provider
According to Barilliance, cart abandonment rates go up to 85.6 percent on mobile devices, which is 16% higher than on desktops.
Make sure your payment provider supports mobiles beautifully as well. Otherwise, you may soon witness an increased mobile cart abandonment rate.
10. Improve Your Store's Usability as a Whole
Another way to optimize your shopping cart abandonment rates is to remove all the barriers your website visitor may get into on the way to checkout. Among the obstacles that online shoppers find the most annoying are:
Unnecessary form fields.
Cumbersome webstore layout.
Banners and promos popping up here and there throughout the website.
Unclear category structure and navigation.
Multistep checkout.
11. Walk Your Potential Customer Through Every Step of the Funnel
Harness the power of live chat to proactively spot the issues that your customers may have navigating your website. This can be done either automatically, through a chat bot and FAQ, or you can reach out to them directly and offer help.
See an example below:
In X-Cart, this could be done with a Facebook Messenger that will enable a virtual communication with your potential buyers. Early support could be a good option if you want to reduce friction at the most crucial stages.
12. Implement Copywriting Techniques 
Having an active blog is vital for eCommerce businesses as it can help build brand credibility, hence, encourage customers to spend more or at least complete the purchase process.
Understanding principles of people's behavior such as scarcity (e.g. only 5 items left in stock), reciprocity (e.g. offering all sorts of freebies), authority (e.g. an email from CEO), and others can also reduce cart abandonment.
13. Optimize Your Product Descriptions For Search
Your potential shoppers are much less likely to abandon their carts if your product descriptions meet their expectations.
Let me explain it in more detail. Those shoppers that land on your website organically, form their opinion based on the page description they see in search engines. If it differs from what they see on your page, they'll hardly even proceed to checkout.
14. Send Abandoned Cart Recovery Emails
Sending abandoned cart emails makes it twice as likely that visitors will buy, so do not disregard this underused marketing tactic. If you are with us, using X-Cart as a shopping solution, you have a wealth of email marketing tools to choose from, including:
Easy to set up and effective. I would recommend this module, especially as in the XC5 version it allows the customer to unsubscribe from future abandoned cart emails – which the XC4 version currently lacks.
We also have a couple of on-site retention tools that offer abandoned cart push notifications among other features. These are:
15. Accelerate your sales through retargeting
Focusing your marketing efforts on those people who have visited your website at least once is an amazing way to make up for the lost sales due to cart abandonment.
Setting up remarketing ads with the help of Facebook Pixel or Google Ads, can help you turn website visitors into customers, reminding them of products they have left behind.
16. Always Be Testing
You have to test every aspect of your website to clearly understand what improves your conversions and what only leads to cart abandonment.
Start with something small, like changing the button color on checkout — even a tiny update can lead to the increase in conversion rates. Then, muster up the time to completely rewrite your product descriptions.
A/B testing is a never ending process, and that's why I love it. Find out more insights in this all-in-one guide to eCommerce A/B testing.
V. Online Shopping Cart Abandonment: All Your Questions Answered
How do I stop shopping cart abandonment? 
Unfortunately, it's not possible. Shoppers abandoned their carts a decade ago. They keep doing it now. And, I bet, they will go on doing that in future. Moreso, you'll hardly ever figure out the exact reason for cart abandonment. Just roll with it, and keep going.
What is left for you is to just implement the cart recovery techniques one by one and hope for the better.
What is the best shopping cart solution to avoid shopping cart abandonment? 
I could tout X-Cart, as it's like the best place to do it, but I won't. Why? Because it's your cart abandonment strategy, not the platform, that makes or breaks it.
It goes without saying that if your shopping solution doesn't offer intuitive layout and navigation, you're just killing your conversion rates. What's more important is your readiness to employ various strategies to prevent customers from departing. With a robust eCommerce platform, implementing all the above-mentioned tactics is far easier.
How do you create an abandoned cart recovery campaign?
It depends on the type of campaign you choose to create. Is it an email campaign? A PPC one? Or any other?
In general, you should start with audience segmentation. Segment your abandoned cart shoppers by the types of items they've left in the cart, or by the time they spent on your site. Then, define the strategy and plan the timing. You may want to create a dedicated landing page for your cart abandonment campaign.
Note: HubSpot's software will handle landing page creation and set up, and Mailchimp is best for sending abandoned cart emails, automated or manually controlled.
How does digital shopping cart abandonment affect inventory?
In many cases, cart abandonment can result in negative inventory numbers. However, some shopping carts keep an eye on that issue so abandoned items don't affect inventory, only online purchases.
Also, closer to major seasonal sales, online retailers may experience bot attacks that may directly affect cart abandonment and reduce sales. Bots are programmed to pack their carts with products, only to abandon them later. This reduces inventory levels and makes items unavailable for real shoppers.
To Sum Up
Follow these rules of thumb and you could be spending less time wondering why your customers aren't hitting "confirm purchase" and more time counting sales increases.
Do you have any shopping cart recovery trick up your sleeve? Feel free to share it in the comments section below.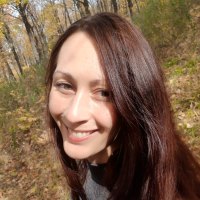 Maria Navolykina
SEO Content Specialist
Maria is an SEO Content Specialist at X-Cart. Once captured by digital and content marketing in her student days, she keeps living and breathing it ever since.
Subscribe to Our Weekly Newsletter to Get
Expert-Backed

Tips Straight Into Your Inbox

Awesome! You won't be disappointed 😉