←
Back to Blog
Step-by-step Guide to Choosing the Best eCommerce Shipping Solutions
Choosing the best way to ship items sold online can be a big task. At its core, an eCommerce shipping solution allows you to pull your orders from your multiple selling channels into a single, easy-to-navigate software. Viewing your ecommerce orders in a centralized location allows you to quickly batch your orders together and create shipping labels with your connected carrier accounts.
Then, the tracking numbers and shipped status returns to the selling channel to complete the orders. Shipping solutions drastically reduce fulfillment time that may have previously been spent navigating between multiple softwares and browser tabs to create labels and copy/paste shipping information individually.
A shipping software offers far more advantages than just being the convenient hub that connects your selling channels and carrier accounts. Having all of your orders in one place affords you the opportunity to build a robust, efficient workflow and you'll want to find a shipping solution that capitalizes on this. And you'll do it more quickly.
Using features like batch shipping, automation rules, and a real-time shipping calculator can make shipping the simplest part of your small business.
Shipping rates are a massive cost for eCommerce business. However, because of the increased label volume, a shipping software can bring a carrier, you can frequently get shipping discounts for merely signing up for a shipping software.
1. Automate eCommerce Shipping
Anything that can be automated in your fulfillment process should be. Automation is a big part of what makes an eCommerce shipping solution worth your while. Outside of quickly integrating with your selling channels and carriers, reducing clicks and work time to create your labels and pack your orders is the goal of any shipping software.
Frequently, you know which services and package types you're going to use to ship your orders based on the items ordered, destination, and the criteria you set up. The order can then be assigned to a user. It doesn't have to stop there, automate special delivery options like "contains dry ice". Ultimately, if an action can be applied to more than one order, you should automate that action to save time in the future.
Look for a system that automates your workflow. Some common automation features to look out for are:
Assign Orders: If your warehouse has multiple packers, making sure that you have a way to assign the appropriate orders to the correct worker is crucial. This cuts down fulfillment time while also ensuring that you don't miss or double ship an item.
Apply Shipping: Order and Product-specific shipping methods are things that don't need to be manually applied to orders. If you can tell what shipping service an order requires simply by viewing it, you can configure an automation rule to apply service and package types as soon as an order imports into your shipping software. If you're not taking advantage of these features, or the shipping solution you choose doesn't include this feature, you're not optimizing your time and money as well as you could be.
2. Timesaving Features
Sometimes, adding an extra step to your workflow can be a real timesaver. And shipping solutions are a great example of this. We're all guilty of establishing workflows and routines that work for us. However, shipping strategies usually have room for improvement. And a shipping software like ShipStation gives you tools and features that can transform how you deliver products to customers.
How a shipping software works:
Rate Calculator
Every shipping carrier has a different shipping rate system. Use a carrier's shipping calculator to determine the best option for a package. You can easily find a carrier's shipping calculator right on their eCommerce website. Once you do, enter in the details of your package. Nobody wants to overpay for shipping. A rate calculator is an effective tool that helps keep shipping costs low by listing all the available rates for each of your connected carrier accounts at once. Thus, you can apply these services to orders individually, with automation rules, or to an entire batch of orders. Some calculators even let you create labels without an order attached.
Batch Shipping
Another time saver is batch shipping. Printing multiple labels at once can cut your work hours down significantly. Instead of clicking through each order to print a label, combine your picked orders into a single batch and print together. This is made even quicker by having automation rules in place to assign shipping services and package types automatically so they're ready to batch.
With ShipStation, batching can be as simple as selecting orders and clicking Create Labels.
Tracking
Everybody likes to check shipping updates. While a package is in transit, customers and sellers alike want to make sure that everything's running smoothly. A key feature to keep an eye out for is a platform that offers tracking features beyond standard carrier tracking pages. Real-time updates can either viewed in-app or via confirmation emails—cutting down on the frequency of customers asking about a package's status. There should also be a central location that you as a seller can view the status of all your shipments currently in transit.
Returns
For multi-carrier sellers, having a convenient way to handle all of your returns in one place is a massive timesaver. Features like partial returns make the returns process quick and easy. Some shipping apps even offer a returns portal which lets your customers initiate their own returns, saving you even more time.
Mobile App
We're not always around a computer. But we are always around our smartphones. Because of this, finding an eCommerce shipping solution that offers a robust mobile app is crucial. A good mobile app allows you to generate labels from anywhere you can get a wireless signal, such as a storefront customer wanting to ship a package, or an order placed at a tradeshow.
Mobile apps rarely offer the full functionality of their web app or desktop versions. But, they should offer a way to view orders and generate labels.
Branding
A shipping app should let you inject your brand's style into your shipping emails and documents. A huge benefit of a shipping solution is when it gives you the tools to elevate your branding, where it once might have been an afterthought. When a customer receives their package, they likely have no idea about the journey an item took to finally reach them. But a high-quality email, packing slip, and labels that have your brand's logo in can really set you apart from the pack.
Reporting
A shipping software typically pulls all of your order data into one place. Detailed, accurate reporting can be an added bonus of this. It's a time saver to not have to switch between your different selling channels to get information like sales figures, shipping costs, or customer reports.
3. Discounted Shipping Rates Through a Shipping Solution
Carriers usually offer you discounted or negotiated rates depending on your shipping volume. However, shipping software can offer you similar or better discounts simply by signing up for their service. Keep an eye out for any discounts available to you directly through your carriers or via your eCommerce shipping solution.
Negotiating Rates
Carrier shipping solutions like UPS Worldship or FedEx Ship Manager are good programs for shipping for the respective carrier. However, carriers tend to use these programs as ways to tighten their control on their customers—staying within a carrier's ecosystem increases your shipping volume with them while reducing your shipping volume with other carriers.
Shipping solutions like ShipStation, on the other hand, allow you to connect and use multiple carrier accounts to find the best shipping options for your parcels. Diversifying your carrier portfolio also gives you leverage when discounting rates with a carrier.
Using multiple carriers gives you more leverage in negotiating your rates. If you ship predominantly with FedEx, consider moving 10-30% of your shipping volume over to UPS or USPS. Carriers negotiate lower rates with you to make your volume through them increase.
Discounts for Existing Account
If you have an existing carrier account, verify that you transfer these discounted rates to your existing account without signing up for a new account. It's easier to show a carrier your shipping volume with one account than if you have multiple.
Combining Discounts
Additionally, check if your existing discounts can be combined with any that a shipping app advertises. An onboarding specialist should know if your discounts can be applied, or if you should choose one over the other.
Contracts vs Out-of-Box
A lot of discounted rates that you negotiate with carriers are contracted and require you to ship a certain volume to maintain. However, the discounted rates available through a shipping software are frequently available upon signup. Verify your ability to access these rates and if you qualify without signing a contract.
4. Advantages of each carrier
A very important part of choosing an eCommerce shipping solution is carrier selection. Even the best shipping software and workflow strategies will fall short unless you use the right carriers and services to ship your parcels.
USPS
The United States Postal Service typically offers the lowest rates for US-based merchants. Advantages of the USPS are:
Lower rates through label providers: Shipping solutions frequently partner with USPS label providers such as Stamps.com or Endicia. Even though you won't frequently use the USPS directly when shipping through a shipping software, these label providers give you access to USPS's many services.

Furthermore, these USPS label providers frequently partner with eCommerce shipping solutions to offer discounted rates for users. For instance, you get access to Commercial Base Pricing rates through Stamps.com if you sign up for ShipStation. There's no commitment or contract for these rates. As long as you ship through the shipping software, you get discounts.

No Residential Surcharges: The USPS is the only carrier that delivers to mailboxes and P.O. boxes in the US. This is something we take for granted. The driver will simply deliver your mail without getting out of their vehicle and keep going. FedEx and UPS, however, have to get out and walk up to your door, if the recipient isn't home, they may not be able to drop the package off, thus requiring numerous delivery attempts. Because of this, FedEx and UPS charge between $3-$4 extra when delivering to a residential address.
Lowest Dimensional Weight Costs: Rates are generally calculated by the weight of a package. However, you may be shipping something that doesn't weigh very much but is large. If it takes up too much space in the back of the truck, etc., the carrier will also charge you based on its dimensions. This is known as dimensional weight. The way it works is you multiply the parcel's dimensions (LxWxH) by a divisor. The higher the divisor, the lower the rate. FedEx and UPS both have a divisor of 139. However, USPS has a divisor of 166.
FedEx & UPS
While USPS offers lower rates on a lot of shipments, FedEx and UPS offer more premium services and advantages when you ship heavier shipments. Advantages of shipping with them are:
Heavier Shipments: While USPS only ships packages weighing up to 70 lbs, UPS and FedEx allow weights up to 150 lbs.
Better Express Delivery Options: The USPS may offer some express services, but they don't come with the guaranteed delivery that UPS and FedEx have. If you need to get a shipment to a customer the next day, FedEx and UPS are required to get it there in time.
DHL
DHL Express offers competitive rates when shipping internationally. With a global network of hubs and fleet vehicles, DHL can give you the edge when shipping internationally.
More Hubs: DHL has 4 times as many international hubs as FedEx with 37 hubs across the globe.
Discounts: You can receive up to 66% off of DHL Express postage simply by signing up for a ShipStation account.
Third-Party Insurance
Third-party insurance providers such as Shipsurance offer competitive rates when insuring packages. When adding insurance to a shipment you pay the additional fees in increments of $100 insured value. Typically, you can save $0.20 or more by using this third party insurance. Applying Shipsurance to a parcel and filing a claim is very streamlined through ShipStation. Furthermore, carrier insurance typically has minimum purchase amounts. So even if your shipment only requires $0.80 to ensure, carriers will charge a minimum of roughly $2.50. Many third-party insurance providers don't require this. Thus, over time, you'll save more.
Conclusion
Different people require different things of their shipping solution. Some need the functionality to organize their multi channel orders into batches. Some people use a shipping software to organize their drop shipping and manufacturing. Others prefer the time-saving automation options that can act as a substitution for additional warehouse pickers. Sometimes, smaller merchants don't need the advanced features, they just simply have an account for shipping discounts. Whatever your situation is, sign up for a trial with a shipping software, find one that's right for you. As your business grows, a shipping solution that works will continue to scale with your business.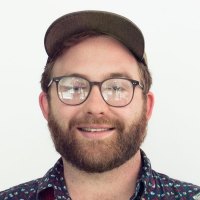 James Messer
Senior Copywriter at ShipStation
James Messer is a Senior Copywriter at ShipStation. ShipStation is an Austin, TX-based order management and shipping software dedicated to making order fulfillment faster and more affordable. James, like ShipStation, focuses mostly on shipping and eCommerce.
Subscribe to Our Weekly Newsletter to Get
Expert-Backed

Tips Straight Into Your Inbox

Awesome! You won't be disappointed 😉