←
Back to Blog
Why Use Live Chat for eCommerce in 2020 [6 Reasons Backed up by Data]
This blog post was originally contributed by Sam Makad, an experienced writer and marketing consultant.
Some think of live chat as an annoying pop up, others view it as a useful medium to get their queries across.
Some think of live chat as a cost-friendly option than advertising to increase sales, others view it as "a nice feature to have."
Some think of live chat as the means to a happy customer, others view it as the means to turn an unhappy customer into a loyal one.
There's no denying that live chat as a concept means different things to different people. Possibly, due to varying individual experiences with this innovative and interactive tool. For those who have never seen the live chat feature, it's time to crawl out of the proverbial rock, or in this case, the screen, and witness its benefits in full glory.
In essence, live chat uses instant messaging to communicate with visitors who log onto your desktop apps/mobile devices. In fact, 62% of customers today "expect" the live chat feature on your website when they view it on their mobile device. So, if your e-Commerce platform isn't live chat-friendly, it may as well go "offline" for good.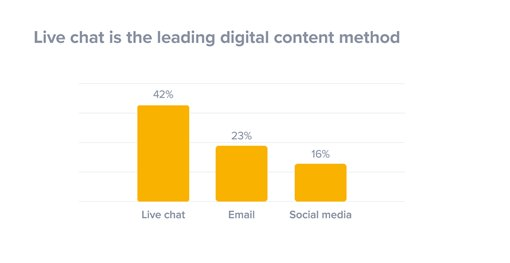 Whether you wish to gain a competitive edge or dream of communicating with as many as 6 customers at one go, you can achieve all this and more with the online chat feature. Here a list of additional services a live chat feature provides:
Analytics data about customer's location and default language.
Insights into their habits, such as pages viewed and frequency of website visits.
Archived transcripts of visitor chats.
Proactive chatting using automatic chat prompts.
Auto-collection of contact information via forms.
Multiple operator chatting.
Instant translation of multilingual chats.
Customized themes to integrate chat box with website design.
Screen-sharing and auto-page redirecting capabilities.
Integrated voice chat tools and VOIP technology.
Now that we have a fair idea of what a live chat feature might entail, let's deep-dive further into understanding its diverse-ranging benefits.
Top 6 Ideas to Keep Customers Engaged Using the Live Chat App
1. Real-Time Support for Really Happy Customers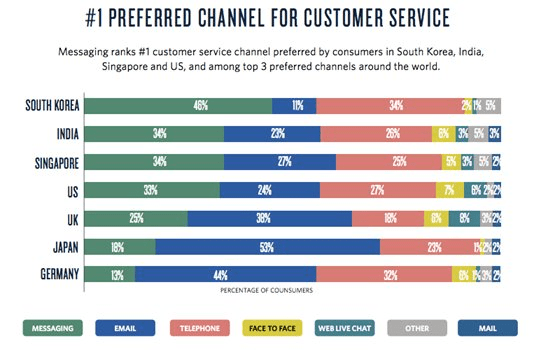 Remember when Phoebe from F.R.I.E.N.D.S waited for hours on end to speak to the customer executive? Surely that kind of service won't fly today. Welcome to the "Age of Instant Gratification." Customers want everything now and in some cases, even" now "isn't soon enough! Clearly, slow-moving initiatives like 48-hour later automated email responses are not one of the eCommerce marketing trends in 2020.
All things considered, you can hardly blame users. Answering a simple question requiring no more than a minute turns into an hour-long ordeal. By extension, it births a "frustrated customer." Needless to say, this is neither ideal nor advantageous for your brand. This is where live chat for business can literally save your brand and bring it to life, albeit virtually.
If used strategically, online chat for business acts as a boon for any business – big or small. If you're wondering about how to use the live chat function, take a look at the live chat app features and leverage its multi-purpose benefits, namely:
1. Reduced response time to customer queries from hours to seconds, sometimes as fast as 42 seconds. Failure to decrease your response time can cost you dearly. According to Drift, a 5-minute delay in response with a lead can lead to a 10x decrease in lead generating goals.
2. Real-time support and increased access to potential customers — 24/7, 365 days a year.
3. Increased conversions (as much as 20%) and leads due to enhanced CX and faster turn-around-time.
4.Foundation for a loyal customer base as they can navigate through the website with greater ease, ask questions, and engage with your brand in a seamless manner.
5. Inspired and guided innovation by way of useful features such as screen sharing, voice calls, video chat, etc.
All in all, an enriched customer experience leads to a happy and satisfied customer – the end-goal of every e-commerce business, right?
2. Proactive Chat Services for the Enthusiastic User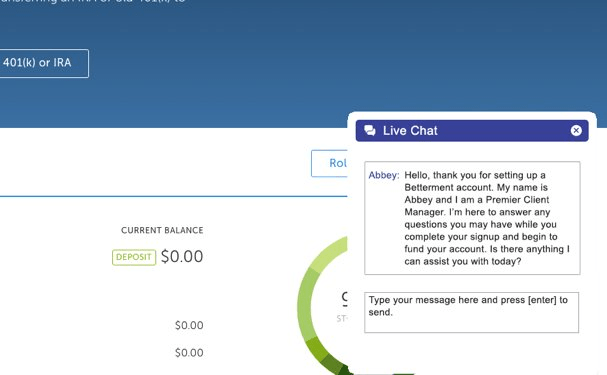 Who doesn't want to boost business sales organically and continuously? Sure, first-time customers are great, but recurring ones can make all the difference. This is where a seamless live chat implementation can come to your aid. Instead of waiting for the customer to reach out to you, you get to engage with the customers directly. These triggered messages encourage active communication between the user and the brand. Plus, this proactive approach ensures that online chat support doubles up as a customer service medium, as well as a platform for boosting sales – making it a dream combination for every sales team. Let's understand how.
How to Use Live Chat Feature on Website for Boosting Sales & Improving Customer Support Experience
Frequently visited web pages
Add proactive live chat now to your most-visited website pages for a seamless CX. Your customers know you are always ready to help them and you can address their queries instantly. For example, for e-Commerce websites, it makes sense to add live chat software feature to the pricing, cart, and product pages. If the customer is on the cart page, you can send messages related to shipping discounts to drive sales and encourage them to make the online purchase.
Shopping cart abandonment
Consider this: your customer has invested a lot of time in choosing their preferred products. They come to the checkout page and wish to make a purchase but for some reason, are unable to view the "payment" option. It doesn't take a genius to know that if you're not available to address their query at that very instant, they will abandon ship and jump.
So, if you're noticing that a lot of customers are abandoning their shopping cart, it's time to go the live chat route and guide them during the key stages of their purchase journey. Truly, convenience and clarity in eCommerce sites is a marriage made in heaven.
You can invest in the best live chat software to increase sales, but if your chat widget is too small or isn't clear, it won't make any difference. Make sure to personalize the content and make it easily readable. And remember about user experience design, it can do wonders for increased visibility. After all, the North Star shrouded in cloudy skies is hardly a good navigator, correct?
Related articles:
3. Personalized Support for a Powerful Customer Journey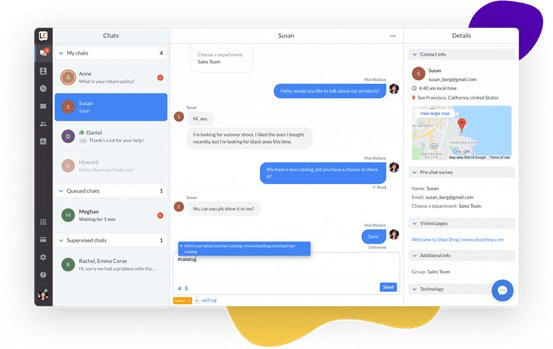 It's no longer enough to meet customer expectations, you have to exceed them. It's no longer enough to provide "mass-driven" services; individualized attention is the norm of the day.
Today сustomers want businesses to:
Know them personally, without invading their privacy.
Preempt their desires, before the need arises.
Offer products/services that are in sync with their specific, dynamic needs.
You may be wondering how chatting applications can help you achieve this. A valid question. All businesses need to do today is integrate free live chat with their CRM software in order to deliver customized services.
Let's take an example. The moment a website visitor logs onto your e-Commerce platform, you ask them to fill a form. This may include important information such as their name, email ID, contact number, etc. This data can be used in the CRM software to locate notes about your customer's preferences, their chat history with the brand so far, their past purchases, etc. Using these insights, you can speak with the customer on a first-name basis and make them feel at home.
Naturally, the customer feels welcomed and important to the brand, making the piece of communication a pleasant one. Also, since you already have the customer's communication history at your fingertips, you can remind them of any pending/open actions. Or perhaps, inquire about a past user experience that ended on a sour note. Remember that the more humane and casual the piece of conversation, the better it is for the business.
Why? Simply because customers feel that the brand truly cares for them and is forever ready to lend a helping hand. They feel connected with the brand and heard by the brand — a rare combination to achieve. Truth be told, small initiatives like these bring giant rewards and happy customers to the business' doorstep.
4. Omni-Channel Presence for an Omni-Potent Competitive Edge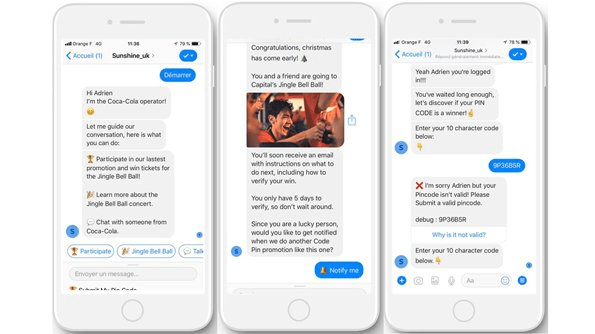 If you think your customers will only reach out to you on your eCommerce website, think again. Depending on the time and need of the users, they may choose to contact your business via social media, text messaging, or live chat website.
For example, say a customer wants to know about the price of a particular product listed on your social media page. They will immediately comment to request the price on the image instead of logging onto your website and asking an agent. This is the omni-channel approach people are talking about all the time.
So, it's imperative for businesses to listen to the customers on every platform and chat with customers – be it social media or the website. One proven way of doing this is by integrating the Facebook Messenger Bot into your existing corporate website. This tactic comes in handy if you've got plenty of customers asking questions, writing comments, and airing complaints on Facebook. By automating the process, you can cater to their concerns, instantly and accurately.
5. Access to Chat Transcripts: The Game-Changer Your Business Needs
Sustainable businesses thinking of starting an online store promise and deliver exceptional customer services, while smart and bold ones offer proof, voluntarily.
In a series of firsts, businesses can send chat session transcripts to customers via mails. This small move can have an ever-lasting impact on customers and businesses alike:
One, it reinforces a positive brand image. By basically stating that the business operates in a credible and transparent manner.
Two, it embraces a "customer-first" approach by giving them the upper-hand. How? As customers can simply revisit previous chats and browse through the exact words exchanged as they now have it all in writing.
Three, it saves time on the customer agent's end as they don't have to repeat the same information again and again. The bot can communicate the message on their behalf as every conversation is documented and easily accessible at the click of a button — in their inbox. Need we say more about live chat effectiveness?
6. A Smart Knowledge Base for Smarter Self-Service-Seeking Customers
Think of it as a crisp and concise digital manual of sorts. The idea is to empower users with all the basic and routine information they would need about the offering or brand in question. It could include details about shipping costs, returns policy, delivery schedules, payment procedures, etc.
All you have to do is simply create a pre-programmed knowledge base and list out points from the customer's point of view. Something to the tune of a "Frequently Asked Questions" section on a website. Once the customers ask the first question, the software scans the question for relevant keywords and provides them with all the answers in just a matter of seconds.
As you may have guessed, this reduces efforts from both sides and saves a lot of time, investment, and resources. With a knowledge base up and running, support agents can focus on more complex queries that demand a problem-solving/creative mindset – not a forte of the live chat feature as yet.
The Writing Is on the "Screen"
Live chat has emerged and now more as a necessity than an option. It is one of the very few tools that acts as a win-win for all.
By way of cost-effectiveness and results-driven outputs for the business.
By way of convenience, stellar customer service, and user-friendliness for the customers, it also encourages them to view the company in feedback-driven, engagement-oriented, and satisfaction-promoting prisms. It's no wonder that live chat comes with the highest customer satisfaction rate at 73%.
By way of time saved and additional help for the customer agents.
And finally, by way of a productive tool that brings like-minded people on the same "page" — quite literally in this case!
***
An online chat can both drive your business to newer heights or spoil the image. And you're the only one who decides what experience your customers will have.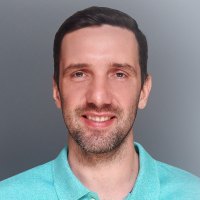 Alex Dyachkov
Enterprise Account Executive
Alex joined X-Cart in 2005 and since then spearheaded Support and Hosting departments, focused on customer needs as a Director of Customer Success and now helps our clients to grow and prosper as Enterprise Account Executive. He truly believes that if we don't take care of our customers, someone else will.
Subscribe to Our Weekly Newsletter to Get
Expert-Backed

Tips Straight Into Your Inbox

Awesome! You won't be disappointed 😉