Future of eCommerce: 13 Trends to Change the Landscape Head Over Heels

Every merchant entering the now growing eCommerce market at some point faces the question: "Will eCommerce continue to grow?"
I'll take a guess here but I'm pretty sure you're one of them. Either that or you just stumbled upon this article and became curious.
Either way, welcome to read on, I've dug up some relevant statistics on eCommerce growth over the past few years and the prognosis for the upcoming decade. You'll learn which eCommerce trends are destined to phase out and which will never go.
But first, what is the state of eCommerce right now, in 2020?
I. The Present of eCommerce
Both me having a job in eCommerce and you – an eCommerce business owner – know pretty well where we stand.
X-Cart's been there since the very beginning, so I can tell you this: 25 years ago there was no such thing as online stores. Everyone shopped offline, and having a chain of brick and mortar stores was pretty much the success.
But as technologies evolve, they become more and more affordable. Hence, more and more people out there get to use them in their everyday lives. And look how gladly we started shopping online.
That's true for many people but not for everyone. Some still prefer physical stores – and cash.
So at this point, global online retail sales count around 9% of all the money spent shopping for goods! That's a small number but if you think about it, it's actually huge, considering only half of the world's population have access to the Internet.
Take a look at the infographic by Invesp Consulting:

Statistics predict that online retail sales are to rise up to 17.5% by 2021. That means we're in the middle of eCommerce evolution, and it's going to evolve more. Just look at the steady uprising curve in the graphic below:
II. The Latest Trends in Global eCommerce
The trends in eCommerce are ever changing.
For example, five years ago everyone built their sites for desktop usage first, and then adapted them for mobile users – not even everyone did that. In the next five years, it's wiser to build your site with mobile users in mind.
This is just the tip of the iceberg but it shows the overall tendencies. For the sake of clarity, let us review the main eCommerce industry trends one by one – to be able to make predictions for the future.
1. Brick and Mortar Stores vs. Online Shopping
With the rise of eCommerce industry, physical stores were prophesied to fade away within a decade. Many said that no one will prefer going to a store or a market to shop for everyday products: clothes, electronics, books, even food. Well, that's partly true. But only partly – that's what is important.
20 years into the eCommerce sales era, local shops and big retail chains are still present and aren't planning on going away. Online shops did not steal the thunder from the offline ones, but generated their own share of interest.
If anything, selling both online and offline seems like a great strategy for the upcoming years.
With tools like Google Maps and Locate Me, it became easier to find a physical store standing right where you are, with the help of a mobile device only. If you look at Google Maps, you'll see how many businesses promote their brands there, doing "offline SEO". Doesn't it prove my words?
2. Evolving New Markets
eCommerce industry started in the United States and spread almost all over the globe. The key word is "almost" here. Many third world and developing countries still don't have access to the Internet, thus, can't shop online.
The situation is changing, though, and now India, China, South Africa are entering the world of eCommerce, too. Being the most populated countries in the world, they are growing their market shares nice and fast.
It's only been happening in the past couple of years, so if you start trading with them now, you are likely to outrun your competitors at the very start.
Do pay attention, though, to the differences and nuances in trading with people of other cultures. Learn their shopping habits, preferences, mind the shipping and payment options – beforehand.
3. Cross-border Shopping
If you are buying a certain product online, why not order it from another country? This is what a lot of online shoppers think. And that makes sense.
Cross-border shopping has its pros. They can be as simple as "it's cheaper" or "the quality's better". True, if a certain product is produced, for example, in China, it's only logical that it's cheaper there.
More often than not (even considering the shipping costs) one can make a much better deal ordering from abroad.
Cross-border shopping is also a trend to become more popular over time.
III. Marketing Matters
Marketing is closely connected to eCommerce. They developed side by side, those two and SEO.
It's obvious that with the progress in online shopping, marketing will have to develop, too. Another reason is that it's harder and harder to amaze people and stand out in the crowd of similar-looking marketing stuff.
And you cannot not do any marketing at all, either: you'll find yourself forgotten in no time.
Thus here come the latest and future trends in eCommerce that you might want to adopt – or develop.
4. Automations
Automations, or automatic emails, are a sequence of targeted emails that are sent when triggered by a certain date or event. They are usually based on a client's activity on your eCommerce website.
For example, if a client adds some products to cart and leaves your site for some reason, they receive an automatic email reminding them they have not completed their purchase.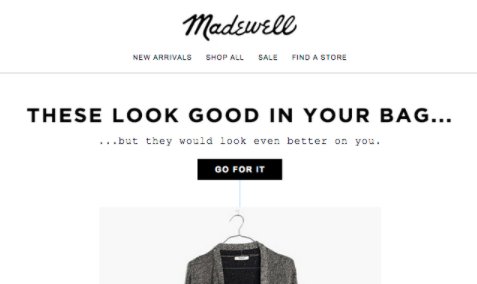 Such emails long since became an ordinary thing and now are almost unnoticeable in our everyday lives. More than that, they became such an integral part of online shopping that we rather notice when they are not there.
For example, if you don't receive an order notification right after you submitted a payment, you will most likely think something went wrong.
Setting up such automations may seem simple: you just choose an email service, create a standard message (some eCommerce solutions even have them ready for you), set a trigger (e.g. order placement) and that's it.
However, you can make even the standard automatic messages stand out. You can make them personal. Personalization is the key to great customer service.
Of course, no one expects you to send each and every email to your clients manually. All you have to do is be creative and you can make your transactional emails bring you brand loyalty and, consequently, more revenue.
5. Visual and Audio Content
For the sake of explanation, let me tell you a bit about myself.
I consider myself a reading person. I am accustomed to reading classics and modern authors, fiction and popular science. But I work online and see a lot of content every day.
On the other hand, as a marketer, I know for sure: short texts with plenty of visual content is more likely to attract readers than plenty of text and little to no images. This is just how things work.
I know all that and I was still so shocked when I took the book I used to love as a child – and found it hard to read! Only because the sentences and paragraphs were longer than the usual two or three lines and there were few pictures.
My eyes and my brain got used to a certain format and I reckon most people will recognize themselves in this example.
People perceive visual and audio information better – this is a well-known fact. So figuring out your content marketing strategy, keep it in mind.
Use more images, infographics, schemes, video tutorials to get to your audience. Broadcast your thoughts in podcasts – this is a relatively new but already popular means.
6. Omnichannel Marketing
Building a marketing strategy in multiple sales channels isn't new. It is becoming a must-do. Modern shoppers think omni-channel. They use a range of devices to look for the information – and buy things, too.
You should be within the reach of a hand to give them what they are looking for, right here, right now.
I will not bother you here with the best omni-channel strategies, there are plenty of them across the Internet. I will not give you examples of the famous brands' multi-channel marketing strategies here, either.
Just keep in mind the fact that 73% of customers use more than one channel when shopping online. And this percentage is only to increase over time.
7. Social Shopping
Social shopping is a term used to identify the method of eCommerce where shoppers' friends become involved in the shopping experience. Put simply, it's where eCommerce stores and social media meet.
Social shopping as a phenomenon is closely connected with omni-channel selling, its integral part, if you will.
In the past couple of years, social networks stopped being just a fun way to spend spare time. Many online (and offline) store owners use them as another sales channel – and very effectively at that.
Shoppable posts on social media allow providing your clients with a seamless shopping experience.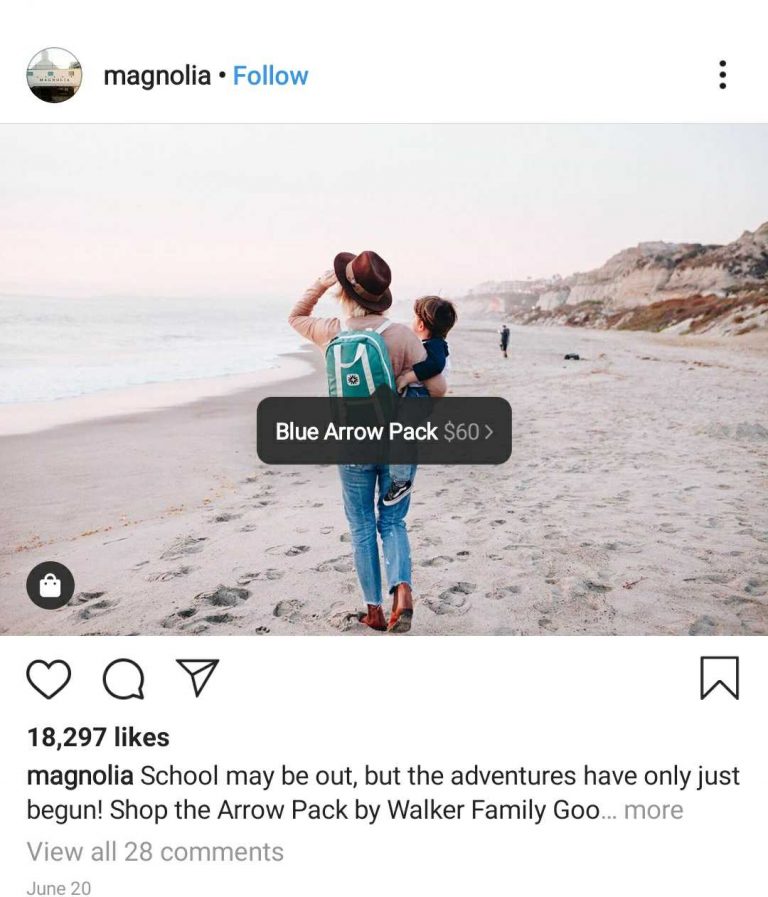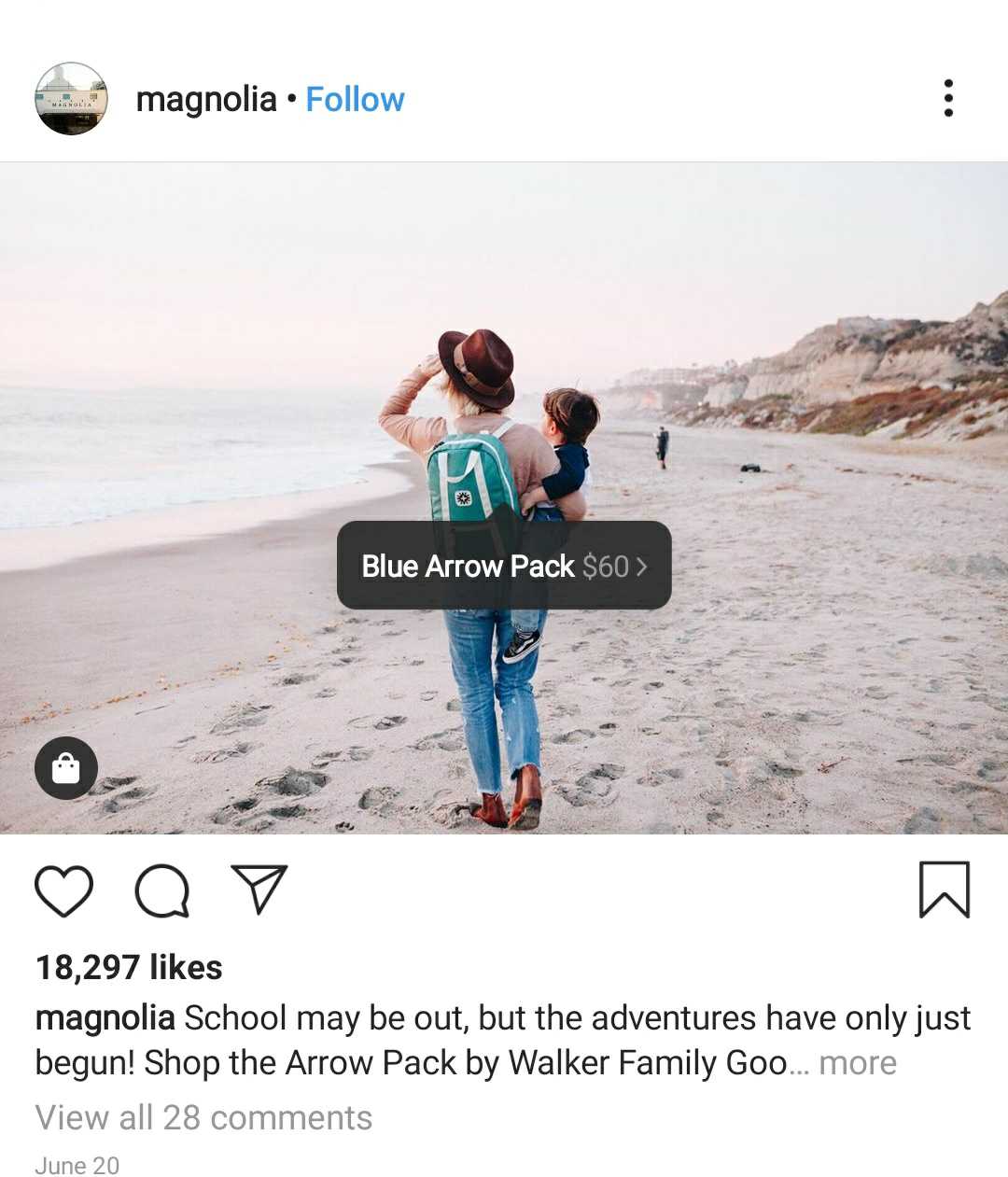 By now 40% of business owners use social networks to generate more sales. That makes social shopping a trend to consider for future development.
IV. Newest Technologies On the Line
Following are the trends that are not yet widely spread. However, they are expected to evolve over time – they are the future of online commerce.
Each of them is more or less related to artificial intelligence and machine learning. And although these technologies made great progress over the past couple of years, there are still a few complexities that slow down the process and don't let them rule over the whole eCommerce world. Yet.
At this pace, these obstacles will be eliminated within the next couple of years. Just think what opportunities that will bring you!
8. Image Recognition
There are already a few apps that can recognize visual information and make relevant search queries for you. The most prominent – and probably the most skillful – is Google Lens.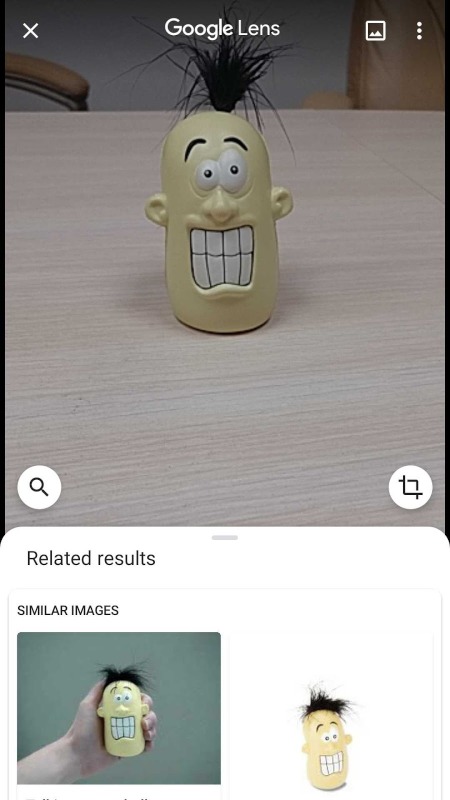 This is a technology that integrates right into the webcam in an Android or iOS device. It uses a neural network to identify objects you point your webcam at and bring up relevant information. It's also integrated with Google Photos, so you can find objects on photos, too.
It already can recognize barcodes, QR codes, labels, etc. You can even point your webcam at the wristwatch you liked so much and find out where you can buy them within a few seconds.
And this can become a golden mine for an eCommerce business owner who will apply it the right way.
9. Voice Commerce
It is already showing up in the form of voice search – with such technologies as Siri or Google Assistant you don't have to type every single request, it's enough that you say it.
Over the past year or two, these technologies got to recognize human speech well enough to shift preferences. Nowadays teenagers, for instance, already use voice search more often than regular search.
In the future of online shopping, we will all buy things with the help of virtual assistants: Alexa (Amazon Echo), Google Home, or Alice (Yandex). In fact, Amazon already allows that.
The fact that by 2020 an estimated $40 billion (!) in sales will be generated by voice commerce makes you think about grabbing your piece of this pie, now doesn't it?
10. Contextual Advertising
Another fact about myself. We're building a house in the suburbs and planning to move there in the next few months. Well, my husband's doing the building, me, I'm just planning to move. 🙂
Anyway, he's been googling around pretty much lately for construction materials and necessary tools and equipment. Not me – it's important – as I know less than nothing about them.
And to my big surprise, I started to get a lot of Instagram and Facebook ads offering me to buy an electric drill or a pallet of bricks on sale! Coincidence? I don't think so.
As a 'para-IT-specialist', I assumed the search queries under the same Wi-Fi network might have been logged and used for ad targeting. And I push away the thought that our personal conversations could have been logged by the inbuilt voice search for the same purpose.
Have you ever found yourself in a situation when you talk to your colleague about a poorly designed logo and the next thing you see on Instagram is a logo designing company ad?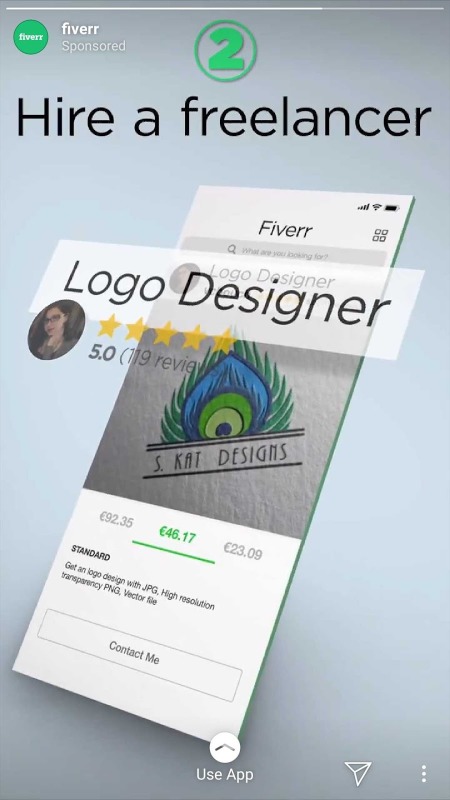 Today's search engine algorithms allow for such personalization customizing you never even dreamed of. The use of machine learning is common for all the major search engines and some start adopting artificial intelligence as well.
As a shopper, I find this extremely convenient as I don't even have to search in some cases.
As an online store owner, you should grab the opportunities that progress gives you and never let them go. Only use them wisely and do not abuse your target audience with irrelevant promos.
V. New Payment Options
The new trends in online shopping logically lead to new ways a shopper should be treated. It especially concerns checkout options as this is the place where the final buying decision is made. Therefore, checkout should be as smooth and offer as many options as possible.
I have defined three main payment trends to consider in 2020 (if you haven't earlier).
11. Digital Wallets
With mobile eCommerce conquering its share of market, eCommerce pioneers have been adopting new payment methods.
After all, it's not very comfy to enter your credit card details over and over again each time you want to make a payment. It's so much easier to tap a button and confirm your payment with two-factor authentication.
Storing the payment details would be even easier but with such sensitive data it's the worst idea possible. I will even put aside the fact that it's illegal.
In the current situation, digital wallets is a real saviour. You attract your clients by the ease of use and at the same time provide a high level of security.
There is a wide choice of digital wallets out there, suitable for any device and working in most countries and with all major banks.
Google Pay, Apple Pay, Yandex.Money, Samsung Pay, Qiwi, you name the rest.
12. In-chat Payments
This option has also evolved along with mobile commerce. Omni-channel commerce, to be precise.
eCommerce merchants have been using messengers to communicate with their clients and provide assistance for a while now. Why not let them pay right there?
A few messengers provide this option. For example, WeChat accounts for as much as 40% of mobile transactions in China. It allows sending a payment link or a QR code to accept payments right there right now.
At the latest F8 conference, Facebook announced its decision to add in-chat payment functionality to Messenger. WhatsApp is to join the family of in-chat payment options soon, too.
13. Cryptocurrency
First of all, let's define cryptocurrency. It is a digital currency that is created and handled with the help of advanced encryption techniques, or cryptography.
Before Bitcoin was created back in 2009, cryptocurrency used to be a mere academic concept with no practical use whatsoever. But things changed later on, when Bitcoin grew in popularity and new cryptocurrencies evolved.
Even though it was launched 10 years ago, we can't say it's widely popular in eCommerce. On the one hand, cryptocurrency is independent of banks. But on the other hand, it is independent of banks! Yes, ironically enough, the problem with cryptocurrency is the same thing that makes it so special.
Being issued collectively by a network, Bitcoin is not affected by government manipulation. But on the other hand, there is no central authority ensuring things run smoothly.
Besides, cryptocurrency provides anonymity, which makes it the best choice for illegal activities, such as money laundering, drug and weapons trade, etc.
So while some eCommerce sites do accept cryptocurrencies, I seriously doubt that its future isn't as controversial as its present.
I mean, accepting Bitcoin in your online store is alright, it's legal (in some countries not, though) and secure enough. But I wouldn't offer it as THE payment option.
Another thing to consider is that it costs virtually nothing. It's not made of gold, it's not issued by any trusted bank and it costs almost nothing to 'mine' a fortune. So it can vanish as fast as it appeared, leaving you with no money and no one to blame.
VI. Up To You
Answering the question we asked in the intro, eCommerce IS going to grow, yes.
But while it's becoming more and more easy-to-use for shoppers, it's becoming correspondingly difficult-to-maintain for eCommerce business owners.
So the real question is – how do you handle the changes and keep up with the ever-evolving world of technologies?
If you ask me, I say: don't hesitate and hire a specialist who will handle the technical side and make the necessary updates every now and then. It'll save you a great amount of time to work on developing your business.
Subscribe to Our Weekly Newsletter to Get
Expert-Backed

Tips Straight Into Your Inbox

One email a week, we promise.

Awesome! You won't be disappointed 😉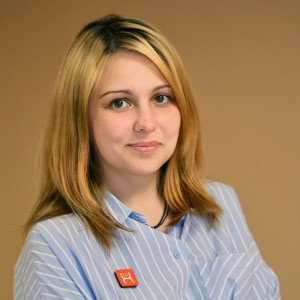 Anastasia Zhavoronkova
Marketing Coordinator at Seller Labs and X-Cart
Anastasia has over 8 years of experience in the eCommerce industry. Having been a Customer Care agent in the past, she knows exactly what eCommerce merchants' needs are, and uses her knowledge in Marketing to bring value to the community by sharing her thoughts on relevant topics.