←
Back to Blog
How Does Buy Now Pay Later Work with Your eCommerce Platform? Choosing an Ideal BNPL App
While sales digitalization is gaining pace, more and more online sellers face the challenge of attracting and – what is more important! – retaining customers. The fact is that today's shoppers are looking for a meaningful and memorable experience, prioritizing it over product or price.
This is why many companies are trying new strategies focused mostly or solely on UX enhancements, like Walmart hooking its customers by testing the waters with Augmented Reality or Amazon perfecting its A10 ranking algorithm to provide the most accurate search results; just to name a few.
In their turn, online business owners are trying to match the buyers' needs by delivering a more personalized and seamless checkout experience. And this is where "Buy Now, Pay Later" payment options make the running.
Going by the recent studies, more and more American adults tilt toward interest-free customer financing options when purchasing from their favorite online retailers.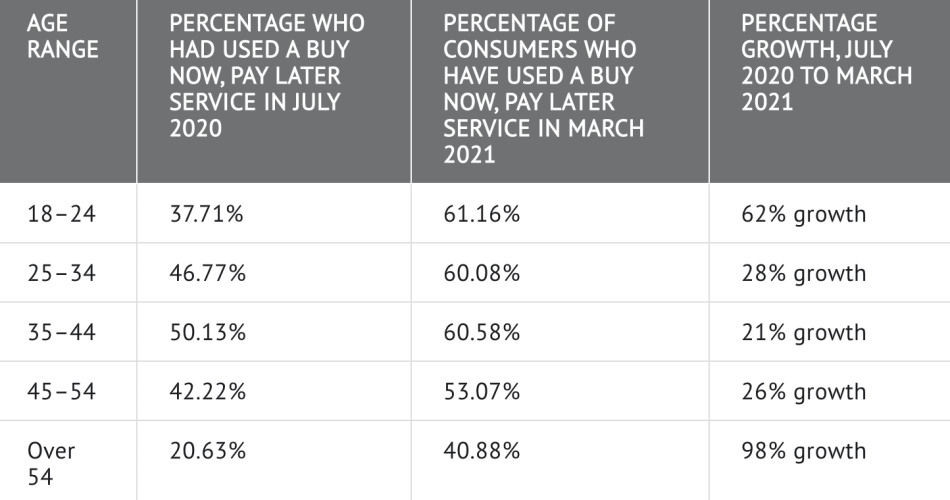 Evidently, eCommerce installment payments are gaining momentum, but why are they so attractive for customers, and what exactly does a Shop Now Pay Later concept entail?
Read on as we break down what Buy Now Pay Later is, which installment loan solution fits your eCommerce goals, and why installment payments are the key to a positive customer experience.
First Things First: What is Buy Now Pay Later?
As the name suggests, Buy Now Pay Later (BNPL) are apps that define payment solutions allowing consumers to get a purchased item right away, but pay for it down the road. In other words, online customers are offered to split their total purchase into several interest-free installments instead of paying the full amount outright.
While shoppers are comfortable with their weekly or monthly payments, online sellers feel safe getting paid in full through a partnership with a personal finance company, such as Affirm, Afterpay, or Klarna.
In terms of eCommerce, this translates to higher conversion rates growing on the back of escalating consumer purchasing power, which makes a BNPL solution a sweet deal for both sides.
How Does Paying in Installments Work?
At first sight, the algorithm of point-of-sale loans is quite simple and transparent:
Customers add items to their carts => Select a plan at checkout => Create an account to be billed to => Complete their purchase => Get the products outright
Although BNPL apps work similarly within online stores, each installment plan is unique to its financing provider. As a matter of fact, personal loans vary depending on the BNPL service you choose, as well as payment terms, late fees, and credit period.
While trying to pick a BNPL solution that would perfectly meet the customers' needs, online retailers should factor in things like merchant discount rates and other administrative costs paid to BNPL firms for billing and servicing.
Side note: Merchants typically pay the BNPL provider between 2% and 8% of the purchase amount, and in some cases, a small per-transaction fee, which might be expensive for small businesses.
All that said, choosing an installment payment provider that would hit your eCommerce goals – and also appeal to your customers – can be daunting.
Let's run over the main benefits and hidden risks of utilizing BNPL from a customer's and retailer's perspectives.
Pros and Cons of Using a BNPL Option
It has always been true that a positive checkout experience can significantly benefit conversion rates. When it comes to diversifying your payment methods, trying to walk in your customer's shoes can be helpful. Why is BNPL so irresistible in the eyes of an online shopper?
Benefits From a Buyer's Perspective
In the early days of shoppers' financing, customers opted for personal loans exclusively for large purchases, like cars, pieces of furniture, or home appliances. To date, consumers still tend to buy big-ticket items with installment payments, but now this concept isn't just geared toward the shoppers who can't afford a product.
What happens is todays' customers prefer no-interest loans for even small purchases, as they like to feel secure while being able to balance their larger expenses over time. Unlike credit cards or layaway plans, Buy Now Pay Later is more focused on the shoppers' needs, offering a budget-friendly financing solution.
Here's a quick walkthrough over its main benefits to a customer:
No interest charges: unlike credit cards, loan companies generally don't apply any interests for customers (but for the late payment fees)
According to Insider Intelligence, no-interest payments are the main reason why U.S. consumers are turning to BNPL services: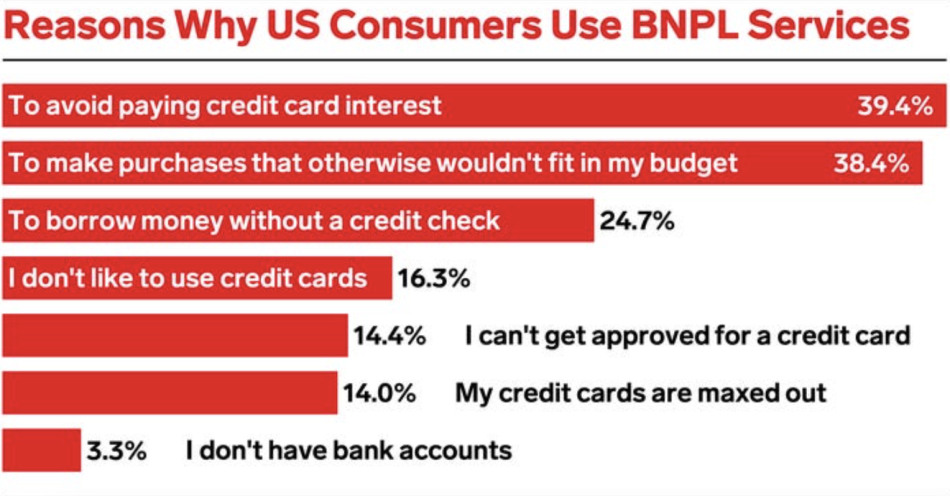 A quick and soft credit check: installment plans are accessible for shoppers with bad credit or no credit history
Do BNPL Services Report to the Credit Bureaus?
When BNPL services were first introduced, credit data was not widely reported to credit bureaus. However, Equifax, one of the three leading U.S. credit bureaus, announced BNPL loans would be added to credit reports in early 2022. Now BNPL can affect the credit score: accurate and timely payments can help shoppers build a good credit history, whereas late payouts can hurt their credit score.
Be advised: Just like Sezzle reporting payment history to the credit bureaus, Affirm also reports some loans to Experian. As for Afterpay and Klarna, they only report missed payments.
Flexibility & Transparency: BNPL allows customers to buy products and services on their terms and feel safe about it.
Benefits From an Online Retailer's Perspective
BNPL plans have advantages for merchants as well. A properly chosen BNPL payment solution can improve your online store performance, allowing you to:
expand your customer base by knocking down the price as a barrier
deliver a personalized buyer experience at checkout
target a new age group of shoppers: Millennials and Gen Z consumers
Side note: Going by the BNPL market report, 66% of Gen Z consumers and 56% of Millennials utilized BNPL for the first time due to COVID-19. And the number is growing!
increase conversion rates and boost average order volume
solidify your brand loyalty and grow your customer lifetime value
stay competitive in the market
reduce online shopping cart abandonment
increase overall ticket size
All that said, a properly utilized Buy Now Pay Later option can be a safety cushion for online shoppers and a game-changer for online businesses. Let's not take my word for it though, and instead turn to an authoritative opinion to prove this.
Dave Tebaldi, Lead Product Manager at Groupon is sure that BNPL can be a win-win deal for customers and online retailers.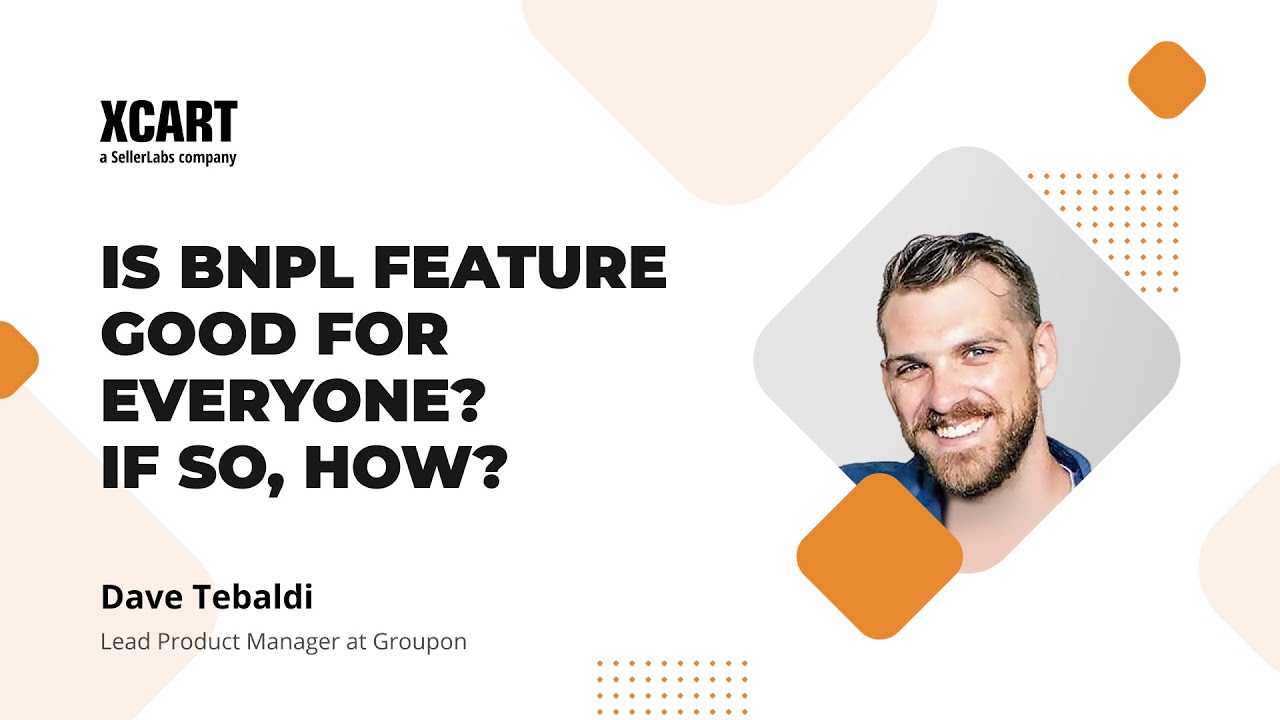 Hidden Risks of Utilizing BNPL in Your Online Store
Although the dark side of BNPL is rarely mentioned, there are some hidden pitfalls.
From a buyer's
perspective
From a buyer's
perspective
From an online seller's
perspective
1. Easy overspending.
1. Easy overspending.
1. BNPL services can be expensive due to higher merchant fees.
2. Missed or late BNPL payments
can hurt customers' credit scores.
2. Missed or late BNPL payments
can hurt customers' credit scores.
2. Integration and accreditation challenges.
3. Dealing with refunds can be confusing.
3. Dealing with refunds can be confusing.
3. Dealing with refunds can be confusing.
Choosing a Proper BNPL Service for Your Online Store
Since keeping the balance between your eCommerce goals and shoppers' preferences is not an easy task to handle on your own, we've mustered up a checklist of the main factors that an online seller should consider while adopting a new BNPL option.
Mind the Capacity of Your eCommerce Platform
Being an eCommerce no-code tool, a BNPL platform doesn't generally require any coding skills to connect to your Shopping Cart solution. However, a touchy question is whether your eCommerce platform is capable of providing enough payment integrations to help you deliver a positive buyer experience.
With a recent jump in installment payments' popularity, an online seller needs a highly configurable and customizable eCommerce solution to offer them all.
Conjointly with its credible partners, X-Cart provides a variety of payment options for your eCommerce site, including Buy Now Pay Later services available via Application Programming Interface (API) integration.


A newly-designed Affirm add-on offers customers a flexible installment payment option, empowering shoppers with additional spending power and thus helping online sellers to increase average order value.
Define Your Target Audience
With all the undeniable benefits offered to online shoppers by BNPL, it would be wise to make sure that this very option meets YOUR customers' needs precisely.
That said, diligent research on your customers' pain points can help you know your buyer persona and deliver a seamless and transparent checkout experience.
If you identify Millennials and Gen Z as your target audience, BNPL deserves your attention. Being wary of the traditional credit card industry, the younger generation tilts towards more flexible installment payment methods, allowing them to make big-ticket purchases in a more manageable way.
This positive experience gives young shoppers the confidence to complete the purchase. At the same time, online retailers get the added benefit of a satisfied customer who is likely to turn into a regular one.
Know Your Online Business
Even though diversifying your payment options with BNPL can enhance your online store performance, there are some serious factors to consider before you commit:
Is your business eligible for BNPL services? Since most BNPL service providers would like to ascertain your credibility as a partner, they will require your online business to go through a background and credit check.
Mind the price of your product. What happens is that BNPL companies have a different minimum order amount. In addition, some financing providers cover small items, like apparel and concert tickets, while others only offer loans for high-ticket purchases. As an online business owner, you should do your research on financing providers that work for your product price range.
Watch your profit margin. What if the potential revenue growth doesn't exceed the increased cost of offering BNPL financing? Like I said before, an online seller generally pays a third-party financial provider a certain percentage per transaction. So, online entrepreneurs should know for sure that their product's margin is high enough for the defined fee.
Consider fees and charges. BNPL providers charge different merchant discount rates, and some of them also collect commissions based on your transaction volume. Be sure to compare rates and choose a payment platform that would support your online business in the long run.
A Quick Glance at Popular BNPL Providers:
Annual percentage
rate (APR)
Terms
Late fee
Affirm
0% – 30%.
Terms vary based on the retailer.
$0.
PayPal
0%.
4 installments, due every 2 weeks.
$0.
Afterpay
0%.
4 installments, due every 2 weeks.
$8.
Klarna
0%.
4 installments, due every 2 weeks.
$7.
Affirm
Affirm offers flexible payment options with no hidden fees or interests, allowing your customers to pay at their own pace.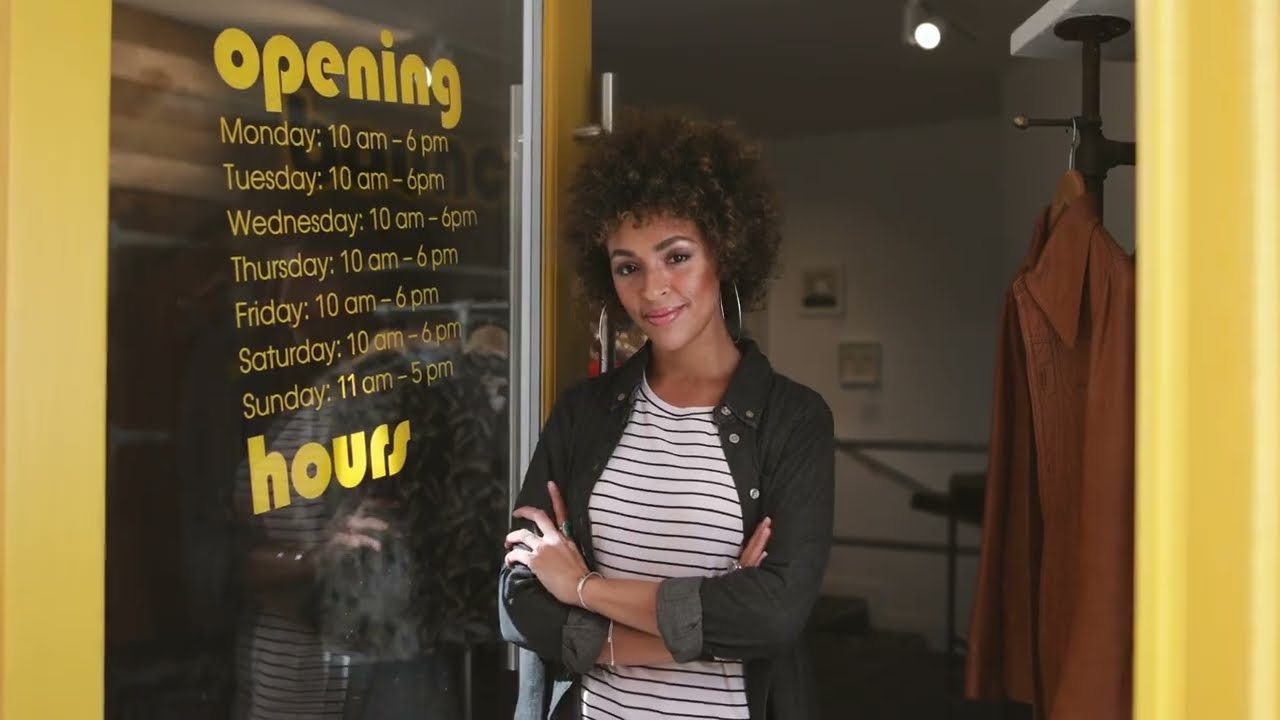 On top of that, Affirm has recently rolled out a new Affirm Debit + card. This enables online shoppers to pay upfront, like with an everyday debit card, or split eligible purchases over $100 into four interest-free payments.
Unfortunately, Affirm doesn't disclose information about its transaction fees.
ICYMI: While the Buy Now Pay Later approach is gaining momentum, the X-Cart team tries to catch up with the latest eCommerce Payment trends. So, we have rolled out a self-authored integration with Affirm to help you diversify your payment options and provide an even more personalized customer experience. Check out how the Affirm integration works with your X-Cart store.
PayPal
The PayPal Pay Later option includes:
Pay in 4 — a payment plan with bi-weekly payments that charges no interest or late fees for customers.
Pay Monthly — a financing option for larger purchases with monthly payments and APRs applied.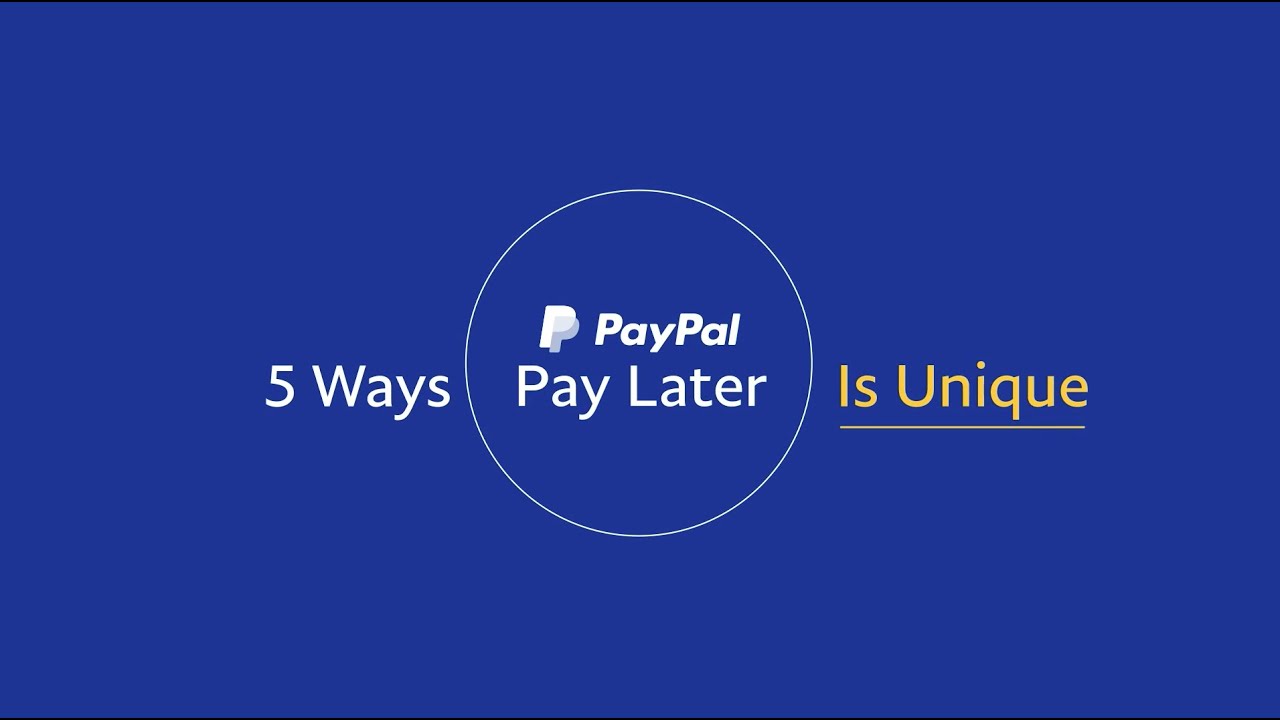 PayPal's payment processing rates range from 1.9% to 3.5% of each transaction. Additionally, PayPal's Pay in 4 offers online sellers some attractive features to drive the new option's adoption:
no additional fee to implement the solution and enable Pay Later for customers 
the cost of adding Pay Later is already included in the rate retailers pay to leverage the PayPal platform
ICYMI: Pay in 4 and PayPal Pay Monthly are instantly included in PayPal Checkout that, in turn, can be activated with the click of a button in your X-Cart instance. Other than BNPL and Credit options, PayPal Checkout offers a whole ecosystem that includes such features as chargeback protection, in-person PayPal and Venmo QR code payments, unbranded checkout option, and many more (limits apply).
Afterpay
Afterpay is another BNPL app that offers a straightforward Pay in 4 model. As long as a customer pays on time, there are no additional fees. But if Afterpay doesn't receive a payment within 10 days of the due date, a customer can be charged a maximum fee of up to 25% of the original order amount.
Afterpay's transaction fee for merchants lies between 3% and 5%.
Klarna
With Klarna, online shoppers can pay in full in 30 days interest-free or get financing with monthly payments from 6 to 36 months with an annual percentage rate of between 0% and 29.9%. Klarna's Pay in 4 plan doesn't imply any interest rates for customers. However, when Klarna fails to collect payment after two attempts, it will charge a late fee of up to $7.
Like Afterpay, Klarna charges merchants a 3% to 5% transaction fee.
FAQs
2. What Buy Now Pay Later fees do retailers pay?
Online sellers typically pay the BNPL provider between 2% and 8% of the purchase amount, and in some cases a small per-transaction fee. Merchant discount rates can differ based on industry, retailer risk and business size. Per-transaction fees vary between service providers and their agreements with online retailers.
A Final Word
Empowering your online store with personalized payment options, like BNPL, can boost your buyer's experience and opens the doors for more long-term customers.
Furthermore, a full-fledged eCommerce platform can offer more ways to convert shoppers into loyal customers. While you are pondering over adopting a new eCommerce customer financing option, X-Cart can help you by developing a custom integration with a BNPL company of your choice, in case it is missing now!
And, lastly, have your back covered by
Want to Start Offering BNPL to Your Customers?
X-Cart is here to help you provide a unique shopper experience
Reach out to our experts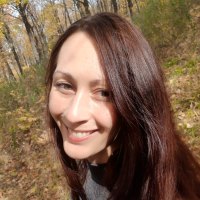 Maria Navolykina
SEO Content Specialist
Maria is an SEO Content Specialist at X-Cart. Once captured by digital and content marketing in her student days, she keeps living and breathing it ever since.
Subscribe to Our Weekly Newsletter to Get
Expert-Backed

Tips Straight Into Your Inbox

Awesome! You won't be disappointed 😉