←
Back to Blog
X-Cart at SEMA 2023: New Features, Exciting Updates, and More Reasons to Visit Our Booth
In the ongoing economic hurdles the competition among the aftermarket store owners has become even more fierce. So, some companies may struggle for new solutions to keep their businesses afloat.
Attending the SEMA show is one of the ways to stay abreast of the latest automotive trends, try out innovative strategies, and adopt new software tools to emerge stronger from the crisis.
We'll be glad to see you at SEMA at Booth #11627 in the North Hall to discuss your eCommerce needs, share our eCommerce expertise, and present new X-Cart Automotive features, helping you grow your automotive business and succeed online!
Come and meet the X-Cart team: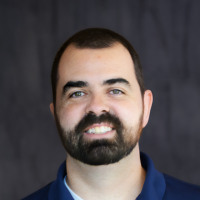 Brandon Checketts, CEO of X-Cart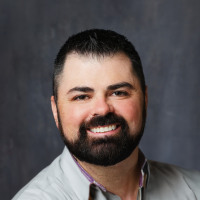 Jordan Checketts, COO of X-Cart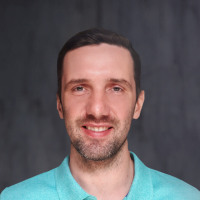 Alex Dyachkov, VP of Sales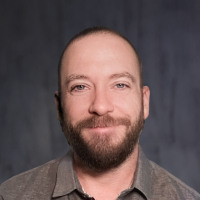 Brad Bates, Onboarding Lead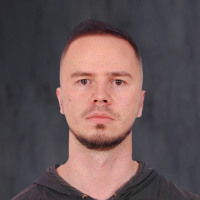 Ivan Filatov, Chief Product Officer
Feel free to contact us with any questions about X-Cart at the SEMA show and arrange the meeting!
What Is the SEMA Show?
If you are a seasoned auto parts seller, we don't need to tell you anything about SEMA. In the unlikely case that you haven't heard of or even attended the show yet, let us fill you in.
The SEMA (Specialty Equipment Market Association) show is a must-attend event for all automotive businesses, whether you are an established auto parts seller or a newbie just tapping into the market. It's the place to discover the latest product innovations from trusted and up-and-coming exhibitors, learn about cutting-edge custom vehicle trends, and participate in over 99 free expert skill-enhancing education sessions.
Side note: SEMA Show vs. SEMA Fest
The SEMA trade-only show brings together business experts, automotive industry leaders, and large eCommerce players to provide insights into the current state of the automotive specialty equipment industry. It is not open to the general public. For more information, please visit semashow.com.
SEMA Fest is a two-day festival, open to everyone, which will take place after the SEMA Show on November 3 – 4, 2023 at the Las Vegas Festival Grounds. This is an opportunity for avid automotive enthusiasts to tap into the US car culture and enjoy custom cars and truck demonstrations, music, food, art, and all things automotive.
When Will SEMA 2023 Kickoff?
This year, the SEMA Show will take place on October 31 – November 3, 2023.
Where Will It Be?
Las Vegas Convention Center, 3150 Paradise Road, Las Vegas, NV 89109.
Who Attends SEMA?
SEMA Show has earned its reputation for filtering out the noise in the aftermarket sector by concentrating on the latest automotive trends and putting networking & partnership opportunities first.
SEMA show attendees: Seasoned auto parts sellers and newcomers to the aftermarket industry attend the Las Vegas Convention Center each fall to find more ways to bring instant value to their bottom line.
SEMA show exhibitors: Hundreds of brand owners, exhibitors, automotive software providers, and distributors come to present new products, tools, and features (and the X-Cart team is no exception!).
5 Exciting X-Cart Updates to be Presented at SEMA
If you are considering attending the 2023 SEMA Show this year, let us give you several reasons to stop by the X-Cart booth. But, before we get into how eCommerce can help automotive businesses, let's go over the key reasons why an auto parts store owner should come to SEMA:
Networking opportunities: meet new business partners and develop relationships with potential customers.
Staying updated with the industry news: learn about the latest products and new automotive trends.
eCommerce growth: find and buy the equipment or software solutions to improve your business workflow.
With the SEMA event coming up, X-Cart has revamped some of the automotive software features to make them better fit your business and industry needs:
Automotive mobile-first website design themes, supporting Year/Make/Model search and VIN lookup, allowing shoppers to browse for auto parts throughout the unlimited product catalog easily.
Standardized and credible product data feed with the ASAP Network, SEMA Data, and AutoSync integrated into the online store.
Simplified catalog management with fast product import and export to handle large complex catalogs hassle-free, scheduling import at your convenience.
Real-time search and improved filtering experience for car parts buyers with the built-in Complex search engine that helps you manage numerous SKUs, create customer-centric menus, and boost search speed.
Automate order fulfillment and become a Turn 14 Distribution dealer to access their extensive database, import preferred brands, convert auto parts data to product listings, and sync your inventory and orders for seamless processing and fulfillment.
Welcome to our booth, where we'll present new X-Cart Automotive features developed to help you grow your automotive business and succeed online!
Final Thoughts
One of the X-Cart's goals at the show is to talk to people in the industry and find out what they're looking for and struggling with to provide them with robust solutions. Our technology is driven by our customers and their needs. The feedback we get helps us prioritize our product roadmap and better fit the industry-specific requirements.
So, we wouldn't miss the chance to see our customers face to face or add new ones to our network.
Therefore, we will bring a variety of talents and experts that will:
Share all that's new with our X-Cart Automotive solution.
Answer questions about anything automotive eCommerce related – from complex catalog management and automated auto parts data feed to automotive-centric website design and fitment accuracy to order fulfillment and smooth checkout processes.
Offer automated solutions to streamline and simplify your business workflow.
Provide tailored and dedicated customer service and support.
Hope to see you at SEMA and talk soon! You can also book a 30-minute call with Brad Bates, Customer Success Manager at X-Cart if you have any additional questions about our new automotive features.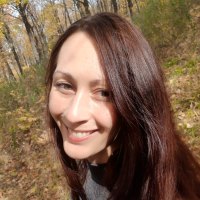 Maria Navolykina
SEO Content Specialist
Maria is an SEO Content Specialist at X-Cart. Once captured by digital and content marketing in her student days, she keeps living and breathing it ever since.
Subscribe to Our Weekly Newsletter to Get
Expert-Backed

Tips Straight Into Your Inbox

Awesome! You won't be disappointed 😉