←
Back to Blog
How to Start Selling on eBay and Grow a Profitable eCommerce Business
Selling products on eBay is one of the tried-and-true methods to launch a successful online business from scratch.
This is exactly what CrazyLister's founders did in their journey to grossing over $100,000 in monthly sales. And that's what Affordable Designs' owner did to increase his customer base and bring in more sales — before he ever launched his online store with X-Cart.
I will be forever grateful to eBay for allowing me to present my work to the world. It is how I started. For a small home-based business, it is an amazing way to start. I decided to create my own eCommerce website when I felt I had enough followers to create a decent customer base and sell online. As Affordable Designs Canada grew, it was the logical next step for me. Once in a while, I will still use eBay as a way to promote a new character. It is still a great marketing tool.
The path they chose is not so unique, though. eBay is an amazing marketplace that has helped millions of beginner entrepreneurs to jumpstart their eCommerce journeys:
eBay is a fast and easy way to put your product in front of crowds of potential customers, see if your product is selling online well, and test the selling prices.
eBay can be a great lesson in how to sell your particular product, how to work with users, how to deal with negative feedback ratings.
eBay allows you to start with a side project and grow your business into a full-time focus.
Once you feel like you're at home with selling online, your eBay business may evolve into a full-fledged eCommerce store that will grow as long as your eBay store grows. You shouldn't need to choose between the sales channels. The beauty of the X-Cart eCommerce platform lies in the fact that it allows you to sell on several marketplaces at a time, combining eBay with Facebook, or Amazon with Instagram, while still using your own eCommerce store.
Our fully integrated eBay listing tool allows you to:
Just like that, you will be able to manage all your sales from a single place.
(If X-Cart 4 users are reading this guide too, this is a link to the same eBay integration add-on for the eCommerce store of yours).
Having the eBay module integrated with X-Cart is a major advantage when it comes to listing on eBay as it saves a great deal of time adding new listings and maintaining existing listings.
With eBay experience, you will be head and shoulders above most entrepreneurs who decided to learn the hard way, starting from their own online store instead.
Whether you are looking for some extra cash, wanting to get rid of unwanted stuff, or, launching an online business, sign up for an eBay account for a start.
This step by step guide for beginners will probably not make you an eBay Powerseller right away. But you will have a good understanding of how to sell on eBay and how to make money on the platform.
In this article, you'll answer these questions:
I. How Is eBay Different From Amazon, Etsy, and Other Major Marketplaces?
It's eBay's business model that makes all the difference in the world.
Selling on eBay through Auction.
eBay is an auction site for buying and selling goods. Potential buyers browse the site to search for products sold by a vast array of 3rd party eBay sellers and bid on items through auctions.
Bidding lasts for 3, 5, 7, or 10 days, and the buyer willing to pay the highest price for the eBay item wins.
Selling on eBay using Buy It Now option.
Some items have a Buy It Now price, so the buyer can stop the eBay auction at any time and purchase the product via eBay immediately, but at a premium. Sellers can also set the lowest price they are willing to sell their products for. If a reserve price is not met, the item won't be sold.
Amazon's Listing Restrictions Make eBay an Easier Place to Start Selling Online
On the contrary, Amazon provides customers with fixed prices on all items. Also, Amazon is the direct provider of about 50% of goods sold there. It acts as a seller hub, too. Independent sellers may list their products on this marketplace, but the list of restricted products and categories is huge, compared to the minimum restrictions of eBay stores.
Etsy is Only Available For a Small Group of Sellers 
Etsy is a popular marketplace for 60 million one-of-a-kind goods: handmade items, vintage goods, and craft supplies. Unlike the universal eBay, it's for a small segment of sellers: crafters, artists, and makers.
Fixed pricing, no auctions — this is what makes Etsy look like Amazon, but differentiates it from eBay. There's a definitive guide on how to sell on Etsy in case you decide to start selling there, too.
Don't worry if, at some point, learning the ropes of eBay selling may seem too overwhelming. With X-Cart, you are armed with all the right tools to make the process easier. In addition to our native integration with eBay in our listing tool, we have a couple of alternative apps that will let you flawlessly sync your eCommerce catalog with eBay.
Now, grind mode on, and let's hit the books a little bit!
II. What's the Cost of Selling Products on eBay?
The cost of selling on eBay seems clear at first glance. Basically, there are five types of selling fees on eBay:
Store subscription fees (from $4.95/mo to 2,999.95 a month) is a monthly or yearly payment that varies depending on the Store package you chose: Starter, Basic, Premium, Anchor, or Enterprise.
Insertion fees (from $0.05 to $0.30 per item) for getting your product listed on eBay.
Final value fees (from 2% to 12% depending on the category) charged when your item sells.
Advanced listing upgrade fees (from $0.10 to $50 or more) for listing your product in multiple categories, automatic relisting, including high-quality product pictures, reserved pricing, and other options;
Supplemental services fees, such as additional shipping expenses and such.
The trouble is, the fees for selling your items on eBay may depend on the price, format, and category you choose. But wait, there's more:
The insertion fee may be charged per item, or per category, or per listing, if applicable.
There's a limited number of items that can be inserted for free — even if you pay a monthly subscription fee for having an eBay store:
Up to 200 for non-Store sellers;
From 250 up to 100,000 for eBay Store subscribers, depending on the type of their seller account.
From the Basic Store package and up, you have both auction-style and fixed price items with zero insertion fees.
The final value fee is not a simple flat fee either. It depends on the type of your listing (fixed price or auction), item cost, listing time.
Plus, you should be ready for some unexpected fees.
Don't try to outsmart eBay and list the product there but sell it outside of eBay — eBay still charges the sellers in this case. You will need to pay a final value fee to reference your contact information or ask your first-time buyers for their contact information.
Note: If you use multiple channels to sell online, the following app should help you simplify the accounting process down to a few simple clicks:
How to Calculate eBay Fees [Plus an eBay Calculator To Save Time]
All the tough stuff begins when you try to understand how much eBay will charge YOU.
And although the information about eBay fees is technically available in eBay's Help Center, their fees are far from being transparent.
If you hate 10 pt font size so much as I do, and reading theoretical explanations makes you yawn, there's a good practical tool that can answer the cost-of-selling-your-products-on-eBay question — the eBay fee calculator.
This calculator implies that you've already found a product to sell online. Have you?
Additional Resources:
eBay Seller Fees Explained – The Complete eBay Fee Calculator Guide
Selling Limits: A Hidden Ceiling To Be Aware Of
Selling on eBay, you may one day realize that "reached your selling limit for this month". The warning looks like this:
WHAAT?!?!
In most categories (like books, cameras, clothing, jewelry, fragrances, etc.), selling limits apply.
There are 3 types of them:
Account limits;
Category limits;
Item limits.
But the good news is that once you reach the limit for the current month, you're welcome to contact eBay, and, chances are, they will increase your selling limit.
Moreover, based on your eBay account performance, the eBay selling limits may be increased even without your direct request. So if your seller production grows gradually, you may never notice this disheartening message.
III. What Items Should You Sell on eBay?
eBay provides a wide variety of goods that is beyond the typical selection of Target, Walmart, or Best Buy.
It was originally designed as an eCommerce website to sell the stuff that you no longer need.
"One person's trash is another person's treasure!", eBay states.
Tons of forgotten Christmas gifts instead of a new PS4 with virtual reality;
Calvin Klein jeans that you hoped you would manage to squeeze in;
A bundle of outdated cells phones without chargers;
A broken digital camera, cracked mobile devices, and a tangle of cords.
Yet, it's no longer a place only to exchange your trash for cash. Together with individual sellers, professional businesses are offering their items on eBay, too.
Look at the top-selling items on eBay to see that businesses feel very comfortable on eBay. This new research will also help you decide which products to sell.
eBay professionals list thousands of items for sale, selling products in their team's eBay store. Here's what they do to make sure their sale is a success:
Analyze what items are worth selling and what items won't sell well.
Check that the sold items are packed and sent on time.
Communicate with the buyers to make sure their experience is great.
In other words, eBay is a great place where professional businesses can sell new items, wholesale and retail, at a fixed and auction price.
A quick glance at eBay categories shows that you're allowed to sell almost anything: electronics, apparel, jewelry, toys, collectibles, candies, anything.
You're even allowed to sell passenger vehicles, trucks, aircrafts, residential real estate, wine (for licensed sellers only), and other items that are forbidden ⛔ on Amazon. Restrictions still exist; check out the official eBay seller's guide.
What Products Are Most Profitable to Sell on eBay?
Just like on Amazon, the higher the margin, the easier the shipping, the better.
Selling clothes on eBay is a very profitable initiative. Many can be shipped simply in an envelope — the little risk of getting damaged while shipping, as a bonus.
Selling eGoods can be a great profit stream, too. eBooks and user manuals, downloadable software, audio, and video files — the profitability of these products should be great as you are selling a single file over and over again. Shipping is free as the buyer simply downloads the file.
These rules work for eBay as well but you may find eBay experts who suggest the opposite:
My rule of thumb is a 3 digit price. I love selling items priced above $100; these items usually have enough margins to sustain a business.
Victor also describes their journey to making $100K/mo, selling unbranded products.
While there are many customers who only shop for brands, there are many others who are happy to go with an unbranded or a small brand item to get a better deal.
Where's the truth? Out there. There are Power Sellers who sell diamonds on eBay for thousands of $$. There are sellers who made a fortune selling Chinese knick-knacks. There's no universal path to success.
The only absolute truth is that you will never succeed if you don't try. So get your butt into high gear and go choose your product to sell.
If you already have an idea of your merchandise, but not sure how well it will sell on eBay, eBay Completed Listings will be a goldmine of information for you.
What Can You Learn From Completed Listings on eBay?
You can access Completed product listings with just a few simple steps:
Enter your keyword into the search box on eBay.
When the search results appear, scroll the page down and look at the left side menu. Find the "Show only" filter.
Tick "Completed listings" to view all completed listings, both sold and unsold, expired, or closed by the seller.
Tick "Sold listings" to view sold completed listings only.
If it looks like your product has potential, go list it on eBay and see if you can rely on your intuition.
Once you've gathered enough information to pick a product, you'll need to set up payments.
IV. How Can You Accept Payments on eBay?
If you plan to make money on eBay, you need to decide how you will accept payments:
PayPal and PayPal Credit are the top choices for many sellers and buyers. They also give you extra Seller Protection. What's more, X-Cart is a premium PayPal partner; we have a warm long-term friendship with these guys. You can rely on them, we checked.
Merchant's Credit Card or Debit Card is your second possible choice. You'll need to have an Internet merchant account with one of the eBay-approved automatic payment methods: Allpay.net, CertaPay, Fiserv, Nochex.com, or XOOM.
Payment by personal check, cashier's check, bank-to-bank money transfers, or money order is allowed only for a limited list of categories like Capital Equipment, Real Estate, Adult Only, and some Motors categories. For other categories, a wire transfer to your bank account is impossible.
Decide how you'd like to receive your extra cash, and let's craft the eBay listing that sells.
V. How to Optimize eBay Listing for Search [7 Tips]
So, how do you sell stuff on eBay?
eBay is a crowded space, and the competition is high. Moreover, eBay as a domain has to compete for traffic with such monsters as Alibaba, Amazon, and Etsy. Hence, listing optimization is crucial for both internal eBay's "Best Match" search algorithm and external search engines like Google.
eBay SEO? Like, what-the-hell-all-those-Google-keywords-and-algorithms-mean SEO?
Relax, we're not diving that deep. There's a stand-alone guide to find out more about SEO eCommerce. We will rely on the Pareto principle, keeping in mind that 20% of the efforts generate 80% of the effects, and focus on the easiest 20%. How do you like the plan?
Read on, and let's create an eBay listing that converts like crazy.
1. Your eBay Store Name and URL Matters a Lot 
Some shoppers buying items on eBay couldn't care less what the seller name is. Others actually remember store names — and come back again and again to make a second and third purchase. Last but not least, your store name becomes your eBay store URL, which matters for Google SEO.
What are the conclusions?
Avoid nonsense like "fudgr1975". It looks unprofessional. Insert a keyword that describes your item instead. For instance, "Plus_size_wedding_dress."
2. Your eBay Profile Page Will Sell Better, if Completely Filled In
Your profile page should contain some basic info about you as a seller, your recent feedback, and other things that differentiate you from other eBay sellers. It will help you sell on eBay more efficiently.
Add a picture and a short bio to assure buyers that you are a legitimate seller who has come here to stay (not to fool around!).
Imagine you're a customer, who are you more likely to buy from?
The answer is obvious. The OlympicJewelry online store has way more chances to attract customers than MyLedCity, even though the latter one has 10 times more reviews.
3. Product Title — 80 Characters That Can Boost Your Sales or Kill Them
Unless the buyer has opted to search both in the title and item description, eBay matches searches with the words in the listing's title. Also, the product title has significant weight when the page is being indexed by Google.
Get the point? The title is crucial if you want to sell on eBay the way Power Sellers do.
Imagine what you would search for when you need to find an item like yours.
Take 'Delicate sequin-embroidered lace mermaid dress with swirling organza' — even though it sounds picturesque, no one's going to search for 'sequin-embroidered' or 'swirling organza'. Try something like "new size 12 white wedding dress' instead, and you'll cover a more broad range of the search terms the buyers are likely to use.
In other words, use general terms and keywords together with the exact product attributes like size, condition, brand, color.
But not all the keywords are created equal. How should you choose whether to use "wedding dress" or "wedding gown", for example? Or would "bridal" be a better word instead of "wedding"?
You may use Google search. Just enter into the search box the following:
site: https://www.ebay.com/ "your keyword"
It will search for the exact match within the website you specified, in our case — the number of "wedding dress" mentions on ebay.com.
"wedding dress" — 684 000 results
"wedding gown" — 207 000 results
"bridal dress" — 126 000 results
"bridal gown" — 174 000 results
Obviously, "wedding dress" is an unconditional winner.
Usually, the simpler the words, the better. At least in the title.
Another rule is to avoid spelling errors. Listings with spelling errors sell worse because they suggest your careless attitude to the entire thing.
Isn't it obvious? No, it's not for many <sigh>.How about this item designed by "Kelvin Klein"? The fans of Calvin Klein may have a heart attack.
Another huge fault of this listing is an unpresentable photo. Like, "how-do-I-unsee-this" unpresentable, which leads us to the next point.
4. Get Beautiful Product Photos, or Just Go Home
If you're running an eCommerce business, you may think that you can not afford expensive professional photos shot in a studio. But the truth is, you can not afford unprofessional images like the above. Enticing images may cost more to produce, but they will skyrocket your sales.
As a seller, you get to upload 12 photos for FREE on most eBay listings. Since your potential buyers cannot touch the stuff you sell online, you upload a sufficient amount of high-quality images.
For those who want to shoot product photos like a pro, we have a guide here. It contains TONS of info provided by the industry experts.
Also, I have some good news for those using X-Cart, as we have a few useful add-ons that will make your product listings more eye-catching.
5. Write Product Descriptions That Convert
Your product descriptions must be comprehensive yet comprehensible. If you answer "yes" to at least one of the following questions, it means that your product description is preventing sales.
Is some important info missing?
Is important info there, but hard to find because the text is not structured well enough?
Is crucial information buried under tons of keyword stuffing?
If a buyer scans the page and doesn't find any of the info they need, the page with your listing will be shut down.
Do you hear the sound of your money flying into your competitor's pocket? Let's fix that.
Take a quick look at the two descriptions below and tell me: Which one looks more professional? Both Sellers are selling the same product — Chinese Nail Polish.
6. eBay Specifics That Will Boost Visibility
Many eBay buyers use the item specifics to narrow the search results. See the picture below:
Your listing will get matched, only if you have filled in eBay-recommended item specifics and values. They vary depending on the category.
You can also create your own custom item specifics, but note that they will not show up in the left-hand navigation filters on the search results page.
7. Focus on Customer Satisfaction
Best Match, eBay's search algorithm, considers a number of factors. The seller's track record is among them, according to eBay's article in the Help portal. Nine times out of ten, top-rated sellers rank higher.
Positive customer feedback helps you sell on eBay in at least two ways:
When eBay decides how high your listing will rank on the search results page;
When the buyer opens your list items and decides whether you're a trustworthy seller to buy from.
Getting positive feedback on eBay is simple and difficult at the same time:
Don't try to mislead your customers.
Ship what you promise. This adds stars under your "Item as described" feedback score.
Ship when you promise, and "Shipping time" will show 5 stars too.
Answer questions from your buyers in a timely manner. Be patient, clear, professional, and friendly. This is how you get top ratings for "Communication".
8. Shipping Costs and Methods — Another Window of Opportunity
Just like seller rating scores, customer feedback, and the quality of your listings, the amount of time remaining before a listing ends matters a lot. But did you know that eBay's search algorithm also considers shipping fees?
According to eBay Seller Center, sellers have better chances to rank on eBay's search results if they offer free shipping.
See the proof below:
eBay's search algorithm prioritizes listings with Free Shipping, so listings that fulfill this criterion are more likely to show up higher and more prominently on the search results page.
Listings with Free Shipping outperform listings charging shipping by around 23%. Why? Because buyers tend to filter their search results to omit listings without Free Shipping.
There's more. Shipping your products for free, you automatically receive a 5-star rating for your shipping and handling charges — and this rating also raises your listing in eBay's search results.
You can specify up to 3 delivery services and enable real-time shipping cost calculation. It will return the rates based on the buyer's ZIP code, the package weight, and the shipping method the customer chooses.
You may decrease your postage costs thanks to eBay's partnership with top carriers. USPS, FedEx, and UPS offer discounts you may qualify for.
Local pickup can be enabled as an additional option or even as a single possible option. But if you're serious about selling online, you should understand that you must be flexible, offering several shipping methods to buyers.
Pro tip: For your own and your customers' peace of mind, track your shipments every time you send the item. For sales over $750, always get signature confirmation of delivery. It will protect you against one of the possible types of eBay scams.
More tips on how to protect yourself against buyer fraud are below.
VI. eBay Ads: How They Can Help You Sell on eBay
Not all of eBay's money comes from listing fees. Or did you not notice a highlighted listing on every page, every time you shop? According to Investopedia, eBay sells $1.2 billion worth of advertising every year.
Obviously, it will not affect your rank in Google, but the chance to promote your listings on eBay itself is still a good option to consider. Essentially, you will be paying for higher placement in the search results.
Note that rare, collectible, or unique items are not a good fit for Promoted Listings. The same goes for the listings with a weak sales history.
Promoted Listings normally have a good impact on sales, but only if you use it smartly. This is definitely not something that you can set and forget.
Advertising won't be an issue if, in addition to an eBay store, you are running a stand-alone eCommerce store. Here at X-Cart, there are multiple options for promotion. I've listed a few below:
If you feel like you need more cash in your bank account that you can use to move forward with eBay advertising, you can take advantage of eBay Seller Capital loan. It offers financing options from $500 to $25,000 without any annual, origination, or late fees. Applying for financing won't affect your personal credit score.
VII. Protect Yourself as a Seller From Professional Scammers (AKA Buyer Fraud)
The Internet is flooded with the eBay scam horror stories from both buyers and sellers. But given eBay is most likely to take the buyer's side, the seller needs to watch out for "slippery customers."
While an experienced old hand is hard to sucker, new sellers are very likely to become their target.
There are several typical types of scam on eBay, and more ways to fool vulnerable sellers are sure to appear. 
But as long as you know about buyer fraud, you're becoming a not-so-easy-to-catch fish for scammers.
Fraud is not a problem if you sell online with X-Cart. Our eCommerce solution is fully protected from spam and allows for PCI-DSS payment processing through X-Payments. Also, there are a few tools that can help you guard your store from black hatters.
Bottomline
Reading the success stories of merchants selling on eBay, you may have a feeling that you're late to the party, or that selling on social media sites like Facebook or Instagram or Pinterest is more trendy. You may think that with Amazon growing so fast, starting eBay selling is not the best idea.
BUT.
The professional sellers listing, say, electronics, jewelry, or clothes on eBay can't make enough trips to the post office as the orders come, and come, and come. Millions of customers come to eBay to find the top deals and save money shopping online.
Looking at the figures below, I just can't bring myself to think that eBay's golden era is declining.
Yeah, the traffic is a bit lower than it used to be several years ago. But, as we can see, eBay is still alive and kicking. And your piece of profit pie is already on the table. Go, help yourself.
Start selling on eBay. At least try to.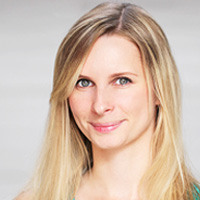 Helen Golubeva
Freelance SEO and Content Marketing Specialist
Helen is an SEO and Content Marketing Specialist. She has been creating and planning content for over 10 years, with 5+ years specializing in eCommerce.
Subscribe to Our Weekly Newsletter to Get
Expert-Backed

Tips Straight Into Your Inbox

Awesome! You won't be disappointed 😉