←
Back to Blog
26 Places to Quickly Sell Electronics Online
In the digital era, trading electronics is blossoming. I think I will not be mistaken if I say you have at least two electronic devices at hand right now. Who has more?
As this topic is thriving, evergreen even, I decided to gather up this article. It would be equally useful for eCommerce business owners — or eCommerce merchants-to-be — and for those who are looking for a place to sell their unused electronics.
I will speculate on the main pain points of online electronics retailers and how to soothe them if you are one of them.
And for both parties, there will be a list of best places to sell electronics: new and used.
But first, a quick Q&A intro.
3 Questions That Every Electronics Seller Asks Themselves
1. Where do I order electronics in bulk?
If you think of starting an online electronics store of your own or already have one, at some point you will find yourself wondering where you can buy electronics in bulk. Electronic wholesaler websites are the obvious choice.
But then, how do you tell a good honest wholesaler from the one who will just send you a bag of garbage or strip you off?
Only a year or two ago, it was customary to order them in China for two main reasons. Reason one: it's cheaper, even considering the overseas shipping costs. Reason two: China is where most devices and spare parts are produced in the first place. So why not order them right from the manufacturer, eliminating extra costs charged by distributors?
However, we all saw a significant rise in the prices for the goods produced in China lately. So buying electronics from China doesn't sound so enticing anymore.
This is why more and more sellers are looking toward Taiwan as a cheaper place to order electronic parts and gadgets in bulk.
Maybe you should, too. However, there are a few trustworthy Chinese wholesale stores that deserve to remain on the list.
2. What do I sell?
'Electronics' is too general an answer. There are many things to consider even if you've set your heart on electronic goods.
Above all, different types of electronics or all of them.
Gadgets
Smartphones, laptop computers, smartwatches, digital cameras, cell phones, tablets, MP3/MP4 players, headphones, etc. Everyone needs them every day, they get broken, stolen, drowned (I swear I know a girl who drowned three cell phones, each under very similar circumstances!), or outdated as new technologies evolve.
Okay, it's me. I am the girl who hates her smartphones enough to drown them. Just joking, I love them, I am just that clumsy. Maybe I should buy them in bulk, too?
Computers
I don't just mean PCs, but mini- or microcomputers like Raspberry Pi or its Chinese cousin Orange Pi. Here go computer parts, too, like processors, keyboards, solid-state drives, video cards, etc. Supercomputers? Maybe.
Smart Home
And its components: monitoring devices, thermostats, digital assistants, smart lights, locks, robotic vacuums, security cameras, even smart blinds!
Gaming Consoles
Ooooow, this one is a thriving gold mine! They will never be out of fashion. Kids love them, which makes them a perfect choice for a birthday present. What's the best gaming console? Xbox One or PS4?
Kids, ha! Forty-year-old kids are gaming businesses' meat.
Electronic Spare Parts
You may sell them together with electronic devices or concentrate just on spare parts. Either way, you are likely to have your share of sales, and a good one, if done right.
eCommerce Tip: If you have a local electronics store, consider providing repair services, too. The costs are minimal, and your income will rise as will your clients' loyalty.
3. Where do I sell electronics?
So here we are, gotten to the main question.
Even if you already sell electronics in your eCommerce store, you should at least consider other sales channels. It will never do harm and can draw extra revenue.
This may seem like a simple question, but it's not — to a bore like me. So I have subdivided it to two sub-questions.
What are the best additional sales channels where I can sell new electronics?
Where do I sell or trade my used electronics to get some extra cash?
So let's address them one by one.
Best Electronic Online Shopping Sites (Platforms)
If you've landed here, I assume you already have an electronics eCommerce site or are close to opening one.
So here are some tips for you before I go to listing the extra sales channels.
So let's assume you have these points effectively covered and go ahead with listing the places where you can sell new electronics.
If you are looking in the direction of expanding your online presence, the surest way is exploring new sales channels. It's not the easiest way or the cheapest, evidently, just the surest.
Selling on eBay may seem yesterday's business, but I wouldn't take it off the table that easily. This is still a good stable platform for making extra sales. Its audience counts appx. 168 million buyers.
Another good reason is that major eCommerce platforms integrate with eBay, so you don't have to upload the products and manage the inventory manually.
By the way, you can sell used things on eBay, too. However, considering the fees, shipping expenses, possible scam, it's not the best option.
Plus, it takes a while to get paid: first, you should list your items, find your buyer, ship them the package, wait till they receive it. And only then can you receive the payment.
While eBay is probably the oldest marketplace out there but Amazon is at least as popular. First off, it only sold books, CDs, and DVDs. It has by now developed into an everything-in-one place to shop.
They do charge you fees for selling your products there, but in return, they basically provide you with a trading place and the opportunity to reach out to its wide audience.
What's also handy, many eCommerce solutions allow uploading the products in bulk from your online store into Amazon.
Another good reason is that with Amazon, you can launch your own drop-shipping business even if you don't have your own eCommerce website.
Among the drawbacks are certainly the fees that you have to pay for each transaction and for the selling plan itself. And a couple of others. But then, for sellers already using Amazon as an additional sales channel, each new Amazon listing raises the sales by 25%. That sounds like a number to consider.
Another issue is that it's not that easy to start selling on Amazon. Fortunately, for 15+ years of existence, there are a good lot of tutorials and step-by-step guides on selling on Amazon. It's no rocket science, use away!
Yes, and you can also sell your used electronics on Amazon. Well, not exactly sell — trade-in for an Amazon device like Echo or Kindle. At very sweet rates, I should admit!
Facebook is gradually becoming an all-in-one place online. Starting as a social network, it developed its messenger, business and advertising platform, statistics tracking and analyzing tool, and now its own cryptocurrency.
I deliberately omitted its Facebook Marketplace and selling and buying groups because that's what I am going to speculate on further.
The marketplace option is for those who would like to expand their omni-channel marketing with one more channel, worth 2.7 billion potential buyers.
Listing on Facebook Marketplace is considerably easy, although there are things that you should know before starting up. E.g. Facebook Marketplace is not available for some countries at all, and you can only sell physical items of certain categories.
As you're here, I assume you sell electronics, so you're okay. Tablets, cell phones, smartphones, laptops, etc. are among the approved products to sell on Facebook.
The listing is free, they don't charge you for selling your goods there, unlike the two platforms described above.
The marketplace is integrated right into the social network, so all its features work perfectly there, too: you can follow, like or dislike, exchange text messages with the buyers as naturally as with your Facebook followers. Plus you get to use Facebook, Instagram, WhatsApp, and Messenger ads seamlessly. And soon you'll most likely be able to use internal cryptocurrency.
Seems like a perfect one-stop-shop experience to me.
Maybe a bit less famous than the three marketplaces above, Walmart is nonetheless an eCommerce (and the regular commerce, too) giant. I believe the reason is as simple as it's mainly for the US only. Thus, no Chinese sellers, fewer manufacturers present, and maybe the overall prices are higher. But so is the overall quality if you come to think about it!
Anyway, listing your products there, next to the variety of items sold on Walmart, is a good idea.
They offer an onboarding setup guide to make the listing process smooth. They do not take any setup or monthly fees, only a reasonable referral commission deducted automatically from every transaction.
Looks like another great sales channel.
Additional Resources: Selling on Walmart vs Amazon: How The Two eCommerce Behemoths Stack Up
Best Places to Sell Used Gadgets
If you find yourself here, it's probably because you have an unused gadget yearning and sighing in the drawer. Welcome to the club!
It is wise that you decided to conduct a quick research before selling just your cell phone on Craigslist. There are pitfalls to avoid, and there definitely are places to get cash quicker and safer.
Here are some tips for you, too:
Search through the web and take a closer look at the places that pop up most frequently. Most likely, someone has done the job for you and you'll find yourself in the most relevant place without much fuss.
Do pay attention to the review aggregators. The three points worth your attention are the number of reviews, the overall score, and the most recent testimonials.
For example, if a company has a pool of 20K reviews and the overall score of 4.4 out of 5 but the reviews for the last couple of months are mostly negative, you should probably find another company.
Pay much attention to the site's reliability, too. Worse comes to worst, you can find yourself with no device and no money.
Keeping this in mind, I have made the list of trustworthy companies that are in the market long enough to make a reputation.
They offer to buy your used electronic device (tech, as they call it), you can sell several items or just one.
They claim that they pay the highest prices for used tech. Well, this could be taken for a personal opinion, but they do have over 8K reviews on TrustPilot, and they are rated excellent.
Although I did not actually sell anything there — I drown things, remember? — I have noticed some prominent advantages of Decluttr.
What I liked most about this site is that it provides a very detailed description of the selling process — in several places. You don't have to scan the entire website in search of the terms of use.
Another good thing is that they keep them simple, without crowding endless conditions, requirements, or disclaimers.
For gadgets, for example, there's only one condition — your total order value needs to be over $5. That's a fair condition as they will totally lose another $5 on bank commissions when paying you.
And they even will to take responsibility for the shipping. You just pack the box, print out the free shipping label (they send one by email), stick it to the box and drop the package at the nearest UPS store or Customer Center or just hand it to a UPS driver. The rest is on Decluttr.
Oh, and they guarantee shipping insurance. Again, the shipping is totally free for you.
You will get your money on the same day your package arrives at Decluttr by direct deposit, PayPal or check.
That easy. They also have their own mobile app for extra convenience.
What do they do with the used gadgets? They check them over, remove any personal data remaining (with their special software, don't worry), repair them if necessary. And sell them right there, in DecluttrStore.
YouRenew works just as any buyback websites. Instant quote –> free UPS shipping –> payment by check.
They also offer an enterprise solution where they replace your employees' or clients' hardware in a timely manner, handle the repair service, bulk recycling, etc.
Gazelle is the pioneer in reCommerce, as they choose to call it, and they have bought and sold over 2M devices so far. And it's heading every list of electronic stores in the USA along with Decluttr and some other shops listed below.
It speaks for the company's honesty and popularity, I guess.
Gazelle also provide a few customer reviews on their homepage, and I must say their rating is very high, too.
Overall, this is a service similar to Decluttr, although there are differences.
Gazelle offers free shipping for the used devices that you send them. However, I didn't quite figure out which shipping company they use — if they do. Or how you should go about packing your box and labeling it.
And unlike at Decluttr, you only get paid in a week after they receive your package. So I can't say it's fast cash.
They also have their ecoATM kiosks installed all over the US where you can drop off your old cell phone or tablet and get cash instantly. Although the rate is a bit lower than if you ship it to Gazelle the regular way.
Another great thing about Gazelle is that they run a reward system. You register for it and gain reward points for every dollar you make. You can have the reward points added to the paycheck next time you sell something at Gazelle.
As for the payment options — they pay you by PayPal or check, too. Or else you can opt for an Amazon gift card.
At Gazelle, you can sell used smartphones or laptops in bulk. This could be a great option for a company who decided to upgrade their work laptops, for example.
What do they do with the gadgets they bought from you? Some of the old electronics go to recycling centers, some they donate to public schools within their Gazelle for Good program.
The rest they repair and sell right there. You can even trade-in your old phone or tablet for a newer one with Gazelle.
Another buyback and trade-in company that works similarly to Gazelle. They have pretty impressive reviews on several rating sources and their own store on eBay.
What people like most about ItsWorthMore is their customer service.
NextWorth
NextWorth is an electronic trade-in and recycling center.
They accept used electronics for further reselling to prolong their life cycle and reduce the amount of e-waste.
They also accept non-functional electronic devices and make sure they are properly recycled. For this purpose, they are partnered with a recycling center (they don't mention which, though).
However, they will only accept non-valued items together with a functional one for trade. Apparently, you can't just send them items for recycling.
But back to selling your used working device at NextWorth.
The procedure is quite simple and is more or less the same as with Decluttr or Gazelle. You get a quote at their website by accurately filling out the form, describing the item's condition. If you are satisfied with their quote, you pack your gadget as well as you can, print out the prepaid shipping label they send you, and drop off your package at the nearest UPS or USPS center. The shipping is free for you.
After your package is received at NextWorth, they carefully examine your device and update the quote. If the new price differs from the one estimated on the website by $10 or more, they notify you by email.
If you agree to the new price, they pay you by PayPal or send a check for the amount. If not, they send your device back for free.
Sounds fair. However, many reviews say they tend to lower the quote considerably after they receive the package. They sometimes claim they discovered a defect that was not there when the user packed it. So pay attention to what people say before you send them your device.
This is another trustable platform for selling and buying second-hand stuff with tens of millions of users in the USA.
Their site looks like it provides an excellent user experience. To sell your item, you just need to select the proper category and drag and drop a photo. That simple!
Plus, letgo provide their own app, and it's even more convenient than the site. And yes, they spell themselves just like that — with no capital letters or ™ signs! Aren't they awesome?
With the built-in locator and search by location, you can find deals in your neighborhood. This way, you don't have to ship stuff ( = avoid extra expenses and save time) and get to meet the buyer in a safe public place, avoiding scam.
Gadget Salvation specializes in laptops not older than 8 years, however, they do buy other electronics as well. Older models that have no commercial value, are properly utilized in their partner recycling centers.
You can sell them used devices in bulk for a custom quote.
OfferUp is an eBay-like marketplace where you can sell used electronic goods online. It's available all over the US, and this is important because they aim at expanding local trade rather than global.
Thus, no shipping fuss unless you choose to ship an item at your own expenses.
The payment options are either cash or a payment through the mobile app.
Sellshark buys your used electronics in ANY condition. So if you're looking to sell your broken iPhone, this is the place for you.
They work just like Decluttr or Gazelle: you get an instant quote for your device right on your website, print out the pre-paid shipping label, mail the package and receive your money.
They claim that their customers receive the payout the same day the gadget passes the inspection. You can choose between PayPal and check.
There's also a trade-in program for Apple devices.
This one accepts used gadgets for resale or recycling as well.
What is good about this site is that they accept the widest range of electronics: from Apple to Blackberry to CAT to Motorola and many more. They also accept different types of devices, even calculators and drones.
If you have more than 10 devices to sell, you can benefit from the Bulk BuyBack program.
The concept is similar to BuyBack World.
They buy your phone or other electronics, wipe out any personal data and resell or destroy it, depending on its condition.
You have to be of age to use GreenBuyBack. The payment is usually provided the same day your package is received. You can opt for a check or a PayPal transaction.
If you are looking to cash in your Apple device, Itemcycle is the right place for you. They only seem to buy Apple gadgets: iPhones, iPads, MacBooks, etc.
Itemcycle aggregates the quote prices from the top buyback companies to offer higher rates.
The process of selling your used device is really the same as in every other buyback company.
What makes Gizmogul so special? They discovered that opening a school only costs about $30K and willed to donate $1 from every transaction.
With their help, over 600 schools were opened worldwide, can you believe that?
This is a family-owned company, just as GizMogul, and they aim at reducing e-waste, too.
At SellBroke, you can sell even a broken laptop — not send them for free for recycling, they actually pay you for broken devices, too. They make sure all the good parts are reused and those that can't be reused — destroyed properly.
The business model is similar to any other buyback company. You get paid by check, PayPal or Google Pay.
At MaxBack you can sell your used iPhone, Apple Watch or virtually any other device you can think of. They repair the devices that can be reused, certify them, and sell right there on their website with their own guarantee period.
What differs MaxBack from any other buyback business is that they guarantee a 30-day quote lock. That may be a huge advantage.
For example, you want to sell your iPhone 8 and get a $80 quote for it. While you're packing and sending it to the buyback company, a brand new iPhone model pops up in the market, dropping the prices of older versions. The 30-day price lock saves you from receiving just $40 instead of the first-quoted $80.
uSell is a kind of a compromise between a buyback company and an eBay-like marketplace. I'll explain how it works.
Just like at Gazelle, you get an instant quote for your used cell phone or other device right on the website. But instead of giving you their own quote, uSell searches through the offers for that device from real buyers. They provide you with a list of available offers and you pick the one that you like better.
After accepting one of the offers, you receive a pre-paid USPS shipping kit (label, package, tracking) from uSell and send out your device to the buyer.
uSell requires the buyers to pay within 5 working days (by PayPal or check) so that's when you receive the payment.
Such an experience saves you time looking for a buyer compared to offering your used device on eBay or Amazon. Oh, and there are no listing or shipping fees.
These guys have excellent testimonials!
They only buy iPhones — no other devices. But then, they will buy them no matter the condition, even if it's broken beyond repair or after having a good swim in a pool, you will get your cash for it.
Did I say cash? They offer payouts by check, PayPal — classic, but also Bitcoin!
Bulk offers are available, too.
These are eco-friendly kiosks where you can drop off your used phone in any condition and get cash instantly. They also accept chargers, cases and other accessories for recycling but they don't pay for them.
After ecoATM receive the phones, they sell those that can be reused and responsibly recycle those that are broken and can't be fixed.
What sprang to my mind as I was examining the site is that these ATMs make a perfect place to get rid of a stolen cell phone. However, upon further examination, I discovered that they do take a variety of security measures against such situations.
So don't forget to have your ID on you when you're heading to an ecoATM.
Yes, Walmart again. That is one versatile company, isn't it?
Did you know you can trade your old electronics in for a gift card at Walmart? Neither did I!
However, you can. The process is simple: you receive a free quote on the website, print out the pre-paid FedEx Ground shipping label, send your package and get your eGift Card the moment they receive your package.
Selling and buying groups work best for people who want to get rid of something they don't need and get some extra cash. Or vice versa, buy something you need and save some.
Really, one of the most logical places to find a buyer is through social network – for at least two reasons.
First, social networks group people by interest, so there already IS your target audience, right there.
Second, there's an excellent opportunity to get to know your buyer/seller before making any decisions. Just by looking at their social profile, you can tell at least if the person is reliable and avoid scam.
Bottomline
Whether you are selling an old gadget or looking for extra sales channels to expand your electronics eCommerce business, you have to do at least a preliminary research to avoid fraud and make sure you don't waste money for nothing.
I tried to make this research as simple for you as reading the article, and I hope you found it informative.
The listed places where you can sell electronics have much in common, their business models are not unique after all.
However, I determined each one's unique selling proposition that makes them special. Also, I tried to predict any pitfalls and describe them for your reference, too.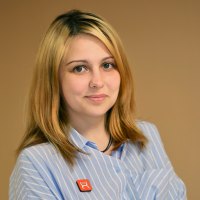 Anastasia Zhavoronkova
Lead Marketing Coordinator at Seller Labs and X-Cart
Anastasia has over 8 years of experience in the eCommerce industry. Having been a Customer Care agent in the past, she knows exactly what eCommerce merchants' needs are, and uses her knowledge in Marketing to bring value to the community by sharing her thoughts on relevant topics.
Subscribe to Our Weekly Newsletter to Get
Expert-Backed

Tips Straight Into Your Inbox

Awesome! You won't be disappointed 😉