How Does PayPal Work? [Step-by-Step Guide For Sellers]

PayPal is an all-in-one payment solution that makes it easy for online sellers to reach millions of shoppers worldwide. It has been on the market for 20 years already and it doesn't seem to be leaving any time soon.
Whether you are looking for an easy way to sell your products online and get paid, or just want to transfer $20 to a friend after a Friday evening party, PayPal is a perfect choice for you.
This guide will give you a basic understanding of how PayPal works and how you could be using this payment method to its full potential.
And if you are looking for an easy way to accept online payments in your store, start with a PayPal Business account.
I. How Does PayPal Work?
Generally speaking, PayPal provides an easy and quick way to send and request money online.
As a merchant, you can easily accept credit cards in your eCommerce store. And, of course, you can transfer money to your family and friends in seconds, no matter where they or you are in the world.
How Does Paypal Work for You as a Seller?
PayPal keeps your customers' data safe. PayPal's website is fully-encrypted, allowing your customers to make online purchases in a secure way.
PayPal is perfect for subscriptions and all sorts of regular payments. Bill your customers for physical or digital goods on a regular basis with recurring billing options. The money will be taken directly from your shoppers' bank accounts.
Accept online payments in-store. PayPal doesn't currently support contactless (NFC) payments. However, with Google Pay, your customers can spend their PayPal balances to shop in brick-and-mortar stores. See the full details here.
Let your shoppers buy now and pay later. Pay in 4 and PayPal Credit, included in PayPal Checkout, will give your shoppers more flexibility to pay for their purchases.
Your customers have an opportunity to transfer money directly to your PayPal account. This option is good for small sellers and one-time sales. Scroll down the page to learn more about PayPal fees.
II. Using PayPal to Boost Your Online Conversions
If you are running an eCommerce website, you should consider using PayPal Checkout. It converts at 88.7%–82% higher than a checkout without PayPal and it's one of the safest ways to accept payments from your buyers.
PayPal is the perfect payment method for mobile commerce as well. So, if you're thinking of adding PayPal to your website you're in the right place; we offer free (!) PayPal add-ons for your eCommerce store: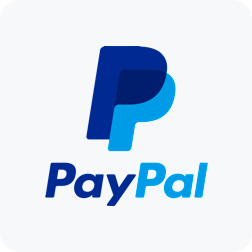 PayPal Checkout will let you accept all major credit and debit cards, PayPal, PayPal Credit, and even some local payment methods in over 100 currencies.
Price: Free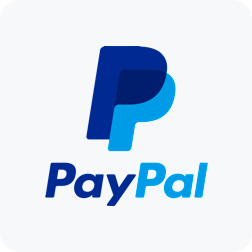 PayPal for Marketplaces will let you handle adaptive payments between you and your vendors and allow your customers to check out with and even without a PayPal account.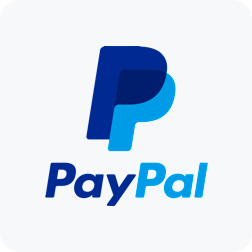 PayPal Here is the easiest way to accept payments. Accept credit and debit cards, track cash, and check payments with PayPal's free app and a card reader.
Add a PayPal Checkout to your store to get more features, level up your sales, and make sure your payment processing is secure. You will need to create an account with PayPal to get started — just push the button below and follow the instructions.
Get Your PayPal Business Account
Then, if you need any assistance, contact one of our Solution Advisors to enable it in your online store.
III. PayPal Business Solutions That Will Immediately Boost Your Sales
Are you sure you are using PayPal to its full potential? I bet there are at least a couple of tools that you may be missing.
Below you'll find the most amazing PayPal services that can bring additional value to your eCommerce business.
PayPal Business App
The PayPal business app is available for iOS and Android. Use it to check your account activity, manage refunds, import contacts, control transaction history on the go.
PayPal Business Debit Card
Access your PayPal balance everywhere Mastercard is accepted with the PayPal Business Debit Mastercard. Earn 2% cashback on every purchase, from burgers to household items. And it's also possible to use the card at ATMs to get cash.
PayPal Shipping
Surprised? PayPal offers shipping services, allowing you to get discounts on USPS and UPS shipping labels. You can print shipping labels and track parcels via your PayPal account. PayPal Seller Protection will cover you should there be chargebacks, claims, or refunds.
PayPal Invoicing
PayPal invoice lets you quickly create and send prebuilt or customized invoices to customers via email or a shared link. It will take a cut of your total invoice, though, unless you have a premium business account. It's also possible to check your billing history, payments, and send reminders to your shoppers.
PayPal Business Loans
PayPal offers financing options for its customers — PayPal Working Capital and PayPal Business Loan. Both give you fast access to cash.
1. PayPal Small Business Loan. Loans from $5,000 to $500,000. This kind of loan is best suited for businesses with at least 9 months in business and over $42,000 in annual revenue. You can check eligibility in minutes online or over the phone.
2. PayPal Working Capital. Loans from $1,000 to $300,000 (loans from $1,000 to $200,000 are available to qualifying first time borrowers and up to $300,000 for qualifying subsequent borrowers). Best suited for existing PayPal customers that have had a PayPal Business account for at least 90 days and have processed $15,000+ with PayPal within the last 12 months.
Online Store Builder
PayPal has a long list of partners, and the X-Cart shopping cart platform is one of them! X-Cart with PayPal will help you establish a fully-featured online store that meets your unique business needs.
X-Cart eCommerce platform comes with all the top-notch payment options, including the PayPal Checkout, that will let you start accepting payments from day one. Set up a personal demo with one of our solution advisors to get the ball rolling.
IV. PayPal Solutions For Your Customers
PayPal offers a wealth of good options for your customers, as well. They make their checkout process more straightforward and, thus, improve your conversion rates.
eChecks
First, let's find out what an eCheck is. Below is the definition by PayPal:
An eCheck is an electronic payment funded by the buyer's bank account. An eCheck must clear the bank before it's credited to the recipient. It usually takes up to 6 business days for an eCheck to clear and the money to appear in the recipient's PayPal account.
An eCheck is a good option for those shoppers who prefer to pay directly from their bank accounts or have no credit card. To use this opportunity, they should have enough money to cover the amount mentioned on the eCheck.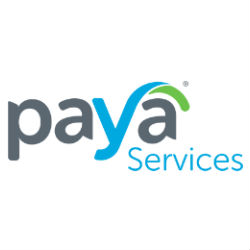 If you have an online store built with X-Cart, you can take advantage of accepting ACH payments with Paya Service's app available in the X-Cart App Store.
Instant Transfer
What is an Instant Transfer? Here's another definition by PayPal:
An Instant Transfer is a way to send money or make a payment from your bank account instantly using PayPal.
This awesome option gives you the opportunity to instantly receive money on your balance, while the request for the money from your customer's bank is still processing.
Your customers need to have a confirmed U.S. bank account and any backup funding source registered on their PayPal account to tap into this option.
V. How Do I Set Up a PayPal Account?
There are two types of accounts that you can set up on PayPal — personal and business. The process is easy for both. However, as an online seller, you might be more interested in the second option, so I'll start there.
Setting up a Business Account With PayPal
You can either create a business account with PayPal from scratch or upgrade your individual account to a business one. Neither case will require much of your time and effort.
Use your business email address to create a business account with PayPal from the ground up. Then, fill in all the basic information about your business, such as:
Legal first and last name;
Legal business name;
Legal business phone number;
And business address.
See the screenshot below: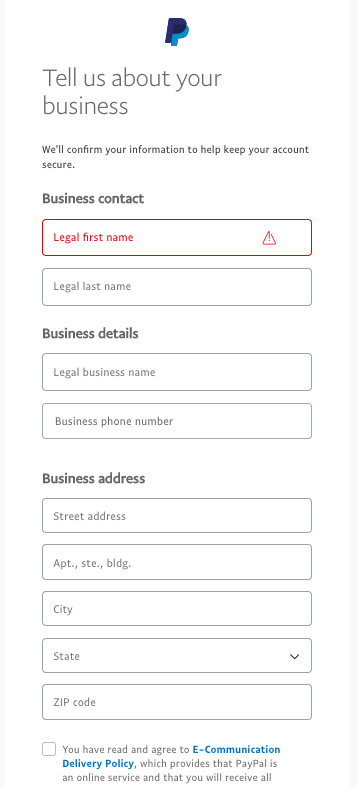 You'll also have to agree with PayPal's e-Communication Delivery Policy, User Agreement, and Privacy Statement.
Then, the process is pretty straightforward. You'll have to confirm your email address, link to your bank account, and set up payment processing options. That's pretty much it.
There is a Q&A page on the PayPal website in case you have any questions on how your PayPal account works.
Setting up a Personal PayPal Account
It takes a minimum effort for your merchants to set up a personal account with PayPal.
What kind of information is needed to create a regular account with PayPal? See the list below:
Legal first name;
Legal last name;
Email (Note that each account needs to have a unique email address.);
Password.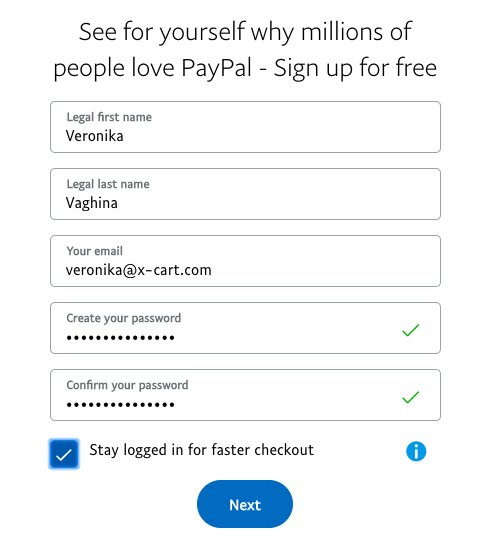 Your shoppers will also be able to add their credit or debit card, but this is optional and can be done at any time later. They can also link their bank account directly to their personal PayPal account to make instant transfers.
VI. What Fees Does PayPal Charge? 
As an online seller, you are subject to all sorts of fees. PayPal is no exception. To make things a bit easier for you, I've collected all the information about PayPal seller and consumer fees.
Note: These fees may change with time, and most changes to these fees will be deemed effective at the time and date of posting.
PayPal Seller Fees
Fixed Fee for Online Sellers
2.90% + $0.30 is a standard rate for receiving domestic transactions via PayPal.
That's a small price to pay for accepting major forms of payment from any of the 267 million active customers worldwide. There are no hidden fees. You don't have to pay anything until you get paid for selling your products online.
Sales within the US
2.90% + $0.30 per transaction
2.20% + $0.30 for domestic transactions
Payment Gateway. Payflow Pro gives you the opportunity to design your checkout page that matches your site's branding. Payflow Link comes with a pre-designed template that can be embedded right into your checkout page.
Payflow Pro Transaction — 0.10 USD
Payflow Link Transaction — 0.10 USD
Mass Payments are perfect for a multi-vendor store, as it will allow you to organize many recipients at once, thus making vendor payouts easier. It will cost you 2% of the total transaction amount.
Micropayments are ideal for businesses that process payments under $10. The rate is 5.00% + $0.05 fixed fee
Chargeback Fees are applied for all payments processed via credit or debit cards. The chargeback fee for the US is $20.
Dispute Fees happen when a shopper files a dispute claim or chargeback for a transaction. A Standard Dispute Fee is $15. If you had more than 100 sales transactions in the previous three full months and your dispute rate was 1.5% or more, you'll have to pay a High Volume Dispute Fee, which is $30.
Currency Conversions. Fees also apply to the transactions involving a currency conversion by PayPal. The transaction exchange rate is usually around 3-4%.
E-check Fees apply to you if you want to receive e-check funded payment via PayPal. The maximum fee cap for e-checks is $300.
For all transfers out of PayPal (for example, to your linked bank account or eligible cards) you will have to pay 1.00% of the amount transferred using Instant Transfer. No fees applied if you transfer money to a local account in 3 – 5 business days.
Fees for transferring funds from PayPal Account
If you are a U.S. PayPal account holder, you can transfer your money from PayPal in two ways:
1. Standard transfers made using your linked bank account are always free and are usually deposited the next business day.
2. With Instant Transfer, you can transfer funds to your eligible bank account or debit card even faster. Instant Transfers are typically completed in minutes — all for a fee of just 1%, up to $10.
Standard transfer to a linked bank account
Free
Instant transfer with an eligible linked debit card or bank account
1% of the amount transferred,
with a maximum fee of $10.00
PayPal Consumer Fees
Zero fees for your customers
Buying online or making in-store purchases with PayPal is free within the US — let your customers enjoy shopping with you offering a handy way to accept payments.
Sending money to friends and family
Transferring money domestically via PayPal
If you are a U.S. PayPal account holder sending money to a friend or a family member who uses PayPal in the U.S., you may have to pay a fee, depending on how you pay.
Transferring money internationally via PayPal
If you are a U.S. PayPal account holder sending money to a friend or a family member with a PayPal account in a country other than the U.S. The fee you pay depends on the method of payment used and the amount of money sent.
Funded by your PayPal Cash or
PayPal Cash Plus balance or
a bank account linked to PayPal.
The fee is waived.
Funded by a credit card, debit card, or PayPal Credit.
2.9% of the amount, plus a fixed fee based on the currency of the transaction.
VII. How Does PayPal Credit Work?
PayPal Credit is a line of credit that gives your customers the flexibility they need to get their purchase now and pay over time. And it's quite beneficial for you, as a seller, as it will significantly improve your conversion rates.
PayPal Credit can be applied to purchases at any store that accepts PayPal. It's also available for purchases on eBay and at thousands of other online stores, including the ones built with X-Cart.
There's a huge list of PayPal Credit terms and conditions that you should consider before you start service, as the fees are quite high.
You need to have a minimum credit score of about 700 to get approval for a PayPal credit card. If at some point your credit score has gone down, you may have to turn to a credit repair company that will help you improve your score to your satisfaction.
VIII. PayPal Credit Card Services
PayPal offers various credit and debit cards in partnership with Mastercard. Since terms can be changed, I think it's better to share the basics.
Credit cards & digital credit line
PayPal Cashback Mastercard. 2% cashback, no purchase exceptions, no annual fee.
PayPal Extras Mastercard. A point-earning card. You can redeem points for gift cards for restaurants, gas, retail, travel vouchers for future airfare, hotel or car rental, etc. No annual fee for new accounts.
PayPal Credit. Use PayPal Credit digital, reusable credit line to shop online wherever PayPal is accepted, and get 6 months special financing on purchases of $99+ every time you shop.
Debit & prepaid cards
PayPal Cash Mastercard. With this card, you can track your activity, shop wherever Mastercard is accepted, use ATMs, and more.
PayPal Prepaid Mastercard. It's a prepaid debit card. You can load funds to your card via the no-cost direct deposit service, transfers from your PayPal account, or via a Netspend Reload Network location.
IX. Why is PayPal So Popular Among Business Owners?
Before we discuss why PayPal is a popular payment option, let's make sure that it actually is.
One of the best ways to do it is to check some statistics to see that PayPal's popularity is actually growing year over year.
How many people use PayPal?
There are 361 million active PayPal accounts.
How many transactions are processed via PayPal?
There are 4.0 billion payment transactions.
What is PayPal's TPV?
PayPal's Total Payment Volume has grown by 38% by up to $246,691 since 2019.
Source: PayPal Q3 2020
Now that we see how fast PayPal is growing, I would like to draw your attention to a few more things that make this payment solution stand out from its competitors:
PayPal is a leader in providing secure transactions for online merchants and buyers.
There are two types of merchant accounts for small business owners. The Website Payments Standard account is free to set up. The Website Payments Pro account costs $30 a month.
PayPal is widely accepted all over the world so there's no problem in accepting payments for goods even if your shoppers are on another continent. The same is for personal transactions.
PayPal offers a virtual terminal which is a perfect solution for business owners. It will help you easily open a brick-and-mortar store (in addition to an online store, of course!) without much investment. The best thing about PayPal terminal is that you don't have to spend your money on special equipment.
X. How Does PayPal Make Money?
According to Statista, PayPal's total payment volume has grown by up to 410% from the first quarter of 2014 to the second quarter of 2020.
Impressive, isn't it?
It's not a secret that PayPal makes money by processing shoppers' transactions and from other services that it offers to business owners. To be more precise, PayPal charges a percentage of the money transferred. Let's go into details:
Though buyers are free of fees, merchants pay when they receive money from a purchase. When your customers buy products online and pay for their purchase using PayPal, they won't be charged any fee for transferring money to your eCommerce store. The funds will be withdrawn from your credit card or bank account.
When you receive payments from abroad, a fee is applied. In this case, international transaction fees are applied — both for receiving payments from someone identified by PayPal as residents of different countries and for those sending a payment to you from another country.
When you send personal payments using a debit or a credit card, a fee is applied. Find out more information on the PayPal's fees page.
When you transfer money from your PayPal account to your bank account using your debit or prepaid card, you get a fee. There is no cost if you transfer money from your PayPal account directly to your bank account.
XI. How Secure is PayPal?
One of the questions that comes to your customers' minds is "Can I get scammed by using PayPal?" And it is a good one as both merchants and online shoppers should care about payment security.
And I have some good news for you. Payment security is something PayPal is famous for. Here's what we know about PayPal's security:
PayPal does not send customer data to merchants.
All transactions receive 128-bit encryption, fraud, and address screening.
PayPal doesn't retain customers' information.
PayPal's purchase protection policy claims that shoppers get a full refund if their order doesn't arrive or differs from what they have ordered.
Of course, we can't say that it's a hundred percent fraud-proof but they are definitely doing their best.
More advanced PayPal options (e.g. PayPal Payments Pro that offers fraud management filters and 3-D Secure) do need complex setup and extra security measures taken for PCI DSS compliance. But X-Cart users can avoid the fuss with the PCI Level 1 certified X-Payments solution.
Related posts:
What are common scams and how do I spot them?
XII. How to Send Money Using PayPal?
To send money to your friends or family, you just need the recipient's email address. If your recipient doesn't have a PayPal account, they can create one after receiving an email message about transferred money.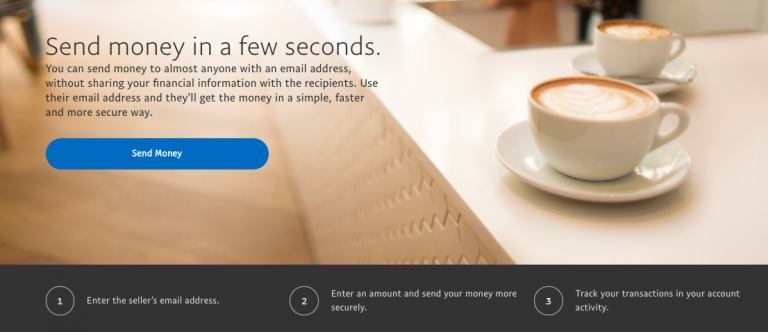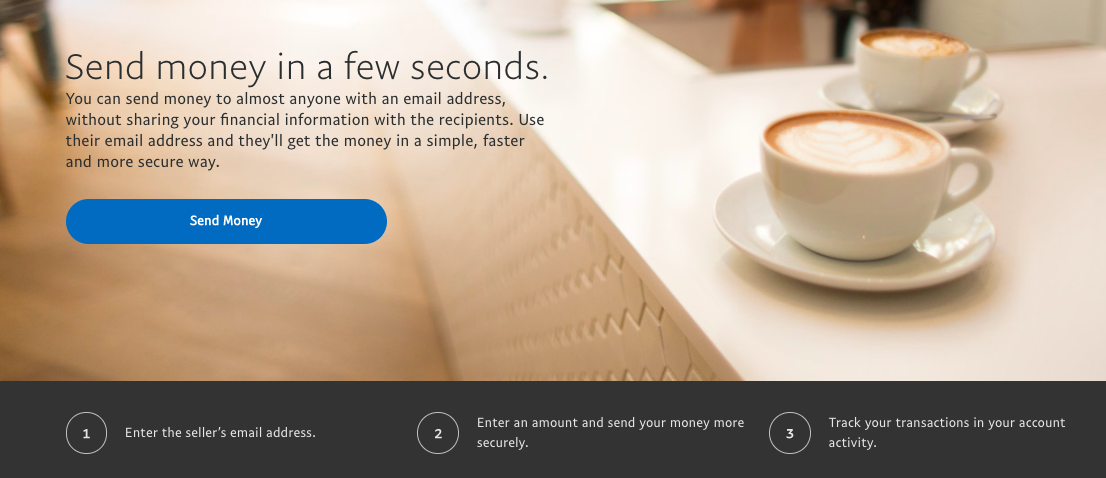 How to send money through PayPal using your account
1. Start the payment. If you have an invoice or a money request, all you need is to click on the "Pay now" button. If you are looking to start a payment yourself, first you should log in to PayPal and then tap the "Send" button.
2. Choose the type of payment. There are two options: you can make a personal or a business payment. You'll also have to choose whether it's a "Friends and Family" payment or you are paying for goods and services, either in the US or internationally. The fees are different for each transaction type, so make sure all the information is correct.
3. Fill in the recipient details. It's simple — add a telephone number or an email address of the recipient.
4. Confirm the amount of money & currency. PayPal allows transactions in many different currencies, just pick yours.
5. Choose how you want to pay. Usually, there are several funding sources: PayPal balance, a credit, or a debit card, a bank account.
6. Find the receipt in your mailbox. You might have to press the "Confirm" button a couple more times and you are done. Check your mailbox, you'll find a receipt there that confirms that the transaction was processed.
How to send money through PayPal without an account
Sending money through PayPal without registering an account is possible. You need to have an invoice or a money request to make it happen. There should be a "Pay now" button, which means you can make a payment right away, even without signing up for PayPal.
1. Click on the "Pay now" button.
2. Enter your card details. Select the credit or debit card option and enter the details. Note that the fees for such payments are rather high.
3. Confirm the payment. Revise all the details, edit them if needed, and the payment is ready to be processed. You'll receive a confirmation email, of course, when the operation is made successfully.Using PayPal for sending money is simple and convenient. And it's better to have a PayPal account — it'll save you some money on fees.
XIII. How to Withdraw Money from PayPal?
When you make enough sales, you may want to withdraw money from PayPal. Below you'll find the checklist that will help you transfer money from PayPal to your bank account:
Go to "Wallet."
Click "Withdraw money."
Select where you are transferring the money from, and then select the bank account.
Choose the amount you want to transfer.
Click Continue.
Review your request, and then click Transfer.
To withdraw money from PayPal and transfer it to your bank account using your PayPal app:
Tap your PayPal balance
Tap Withdraw Money
Normally it takes 1 business day to transfer the money to a bank account but it might take longer and there are some fees for international conversions.
XIV. PayPal Competitors
Founded back in 1998, PayPal has earned quite a good reputation among many businesses and has integrations with… well, everything. Still, PayPal faces quite a stiff competition.
Instead of creating a huge list of all the payment processing companies that compete with PayPal, I'm going to list just a few competitors that deserve to be mentioned.
The first thing I want to draw your attention to is that Venmo is a subsidiary of PayPal. Venmo allows you to pay and request money from other people. At its core, Venmo can be used for purchasing items directly from participating online stores, as well as for in-store purchases with certain Point of Sale systems.
If you want to briefly learn about their fees, please check out the Venmo website for more information.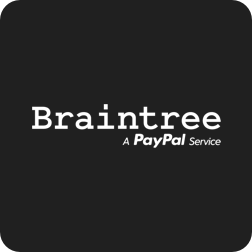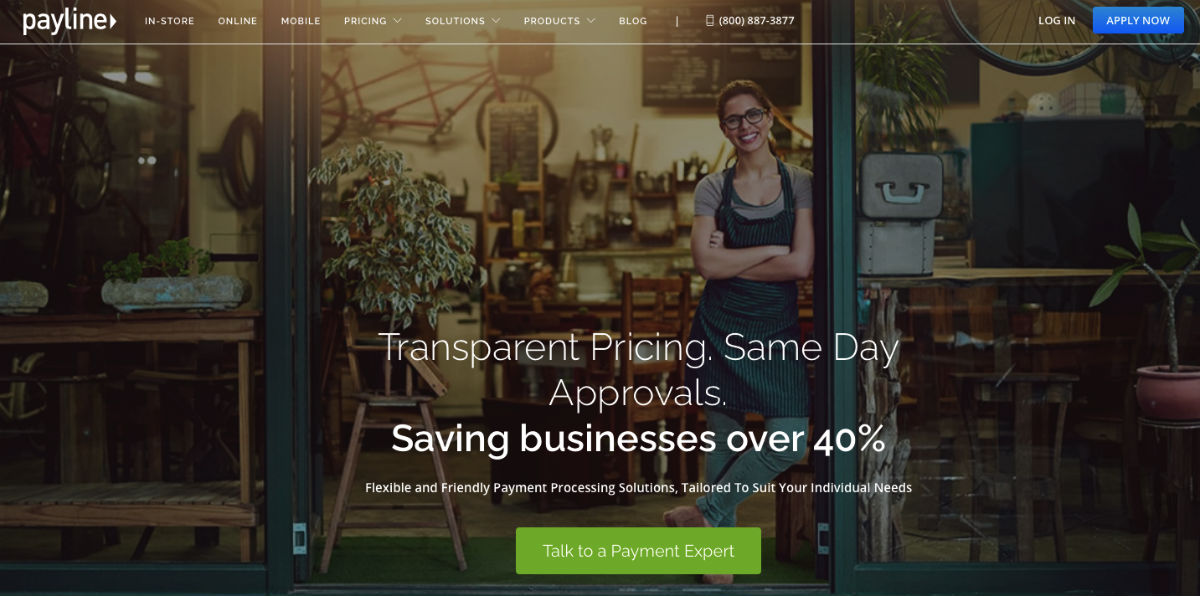 PayLine is a credit card processing tool offers a straightforward payment processing experience and is saving businesses over 40%.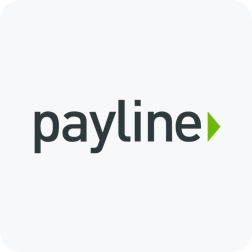 Payline Data app for X-Cart offers month-to-month billing, transparent pricing plans based on your business type, and awesome customer experience.
Price: Free
Payline is accepted online, on apps and in stores.
Among other PayPal competitors are Stripe, Skrill, Square, Amazon Pay, Authorize.net, Swedish payment processing tool Klarna, 2CheckOut, Braintree, ProPay, Dwolla, Intuit, and others. Most of them are also integrated with X-Cart.
Over to You
I hope I managed to answer the "how does PayPal work" question, and if anyone asks you this basic question you can be sure you will easily answer it.
It doesn't matter if you use PayPal for your personal needs or for your eCommerce site, you know it's one of the most convenient and safest ways to handle online payments.
Subscribe to Our Weekly Newsletter to Get
Expert-Backed

Tips Straight Into Your Inbox

One email a week, we promise.

Awesome! You won't be disappointed 😉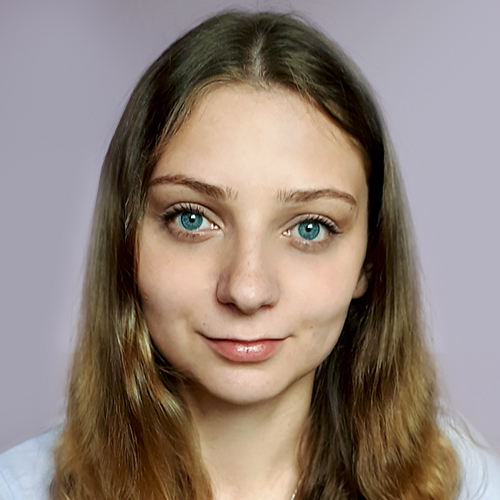 Veronika Vaghina
Freelance copywriter
Veronika is a passionate copywriter with exceptional writing, editing, and communication skills. In her free time, she loves traveling, climbing, and cooking.