←
Back to Blog
Choosing a PayPal Integration for Your eCommerce App: Perfect Your Checkout Experience
To paraphrase Lord Chesterfield, "promptness is the soul of business". I can hardly put this statement into question, especially when it comes to digital sales.
Let's find out why.
Whether you set out to launch an online store from scratch or plan to expand your established eCommerce business, you need to make tough and timely decisions, payment processing being the most significant one.
Providing a smooth and prompt checkout experience is essential for online sellers who struggle for higher conversion rates.
Among the wide range of popular eCommerce payment solutions ticking this checkbox, PayPal makes the podium. Being one of the most trusted brands across all payment providers1, PayPal offers plenty of features and services to accommodate online stores.
This article breaks down some of the benefits merchants can expect when they integrate PayPal into their eCommerce stores and goes through the main factors to consider when choosing the correct PayPal solution for your business.
Let's go into details right away.
1 An online study commissioned by PayPal and conducted by Netfluential in November 2020, involving 1,000 US online shoppers ages 18-39.
A Quick Rundown: What is PayPal to an Online Seller?
At its core, PayPal is an electronic commerce company handling online payments through quick and safe bank transfers. Widely known for its ease of use and credibility, it has achieved global popularity among online sellers and customers.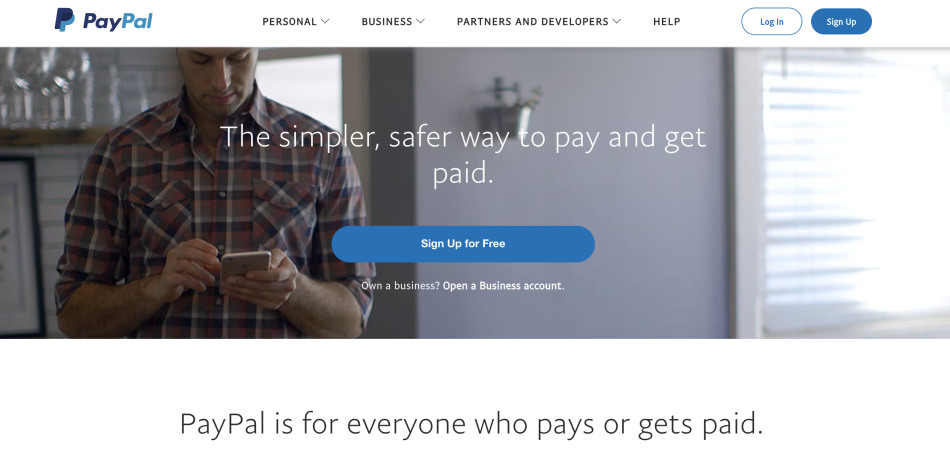 How to Start Using PayPal
First of all, you'll need to open a PayPal business account to connect PayPal with your online store. You can either create a business account from scratch or upgrade your individual account to a business one.
The PayPal sign-up process looks pretty straightforward. It requires an online seller to fill in the personal data, including phone number, confirm their email address, link to their bank account, and set up payment processing options.
Being a payment service provider (PSP), PayPal gives online merchants an array of payment gateways.
A quick note: Payment gateway vs. Payment service provider
What is a payment gateway? Technically, it is software that sends credit or debit card information from a website to a payment network. In simple words, it serves as an interface between an online seller, payment processor, and the acquiring bank. All in all, a payment gateway oversees card payments, transaction encryption, and verification systems.
Payment service provider (or payment processor) is a broader term standing for a third-party financial company that provides a merchant account and offers gateway functionality for payments' collection and management. While passing financial data between the gateway and the merchant account, the provider ensures all transactions are handled quickly and efficiently.
Just like Stripe, Square, and Helcim, PayPal is a payment service provider comprising several payment options.
Why Your Online Store Needs Multiple Payment Options
The fact is that even an excellent product is usually not the pillar of solid sales. As an online retailer, you should focus on the customer needs to present and market your products on top of a customer-oriented website as well as direct and seamless checkout.
This is where a scalable eCommerce software solution can ease a lot of your business headaches. When it comes to diversifying your digital shop's payment methods, the integrability of your eCommerce platform matters more than ever.
Conjointly with PayPal, a full-fledged Shopping Cart solution, like X-Cart, can offer you a range of undeniable benefits, including:
personalized customer experience delivered through diverse and flexible payment options: from credit or debit card payments to customer financing opportunities
increased conversions resulting from meeting your buyers' needs
a competitive advantage over business rivals that opens the doors for new sales
improved seller's credibility due to the security and transparency of payment processing
decreased cart abandonment as a result of a seamless checkout experience
PayPal Payment Options for eCommerce
In terms of eCommerce, PayPal is a one-size-fits-all payment solution, allowing you to accept payments from credit cards, debit cards, PayLater options like Pay in 42 and Pay Monthly3, PayPal accounts, and Venmo (on mobile).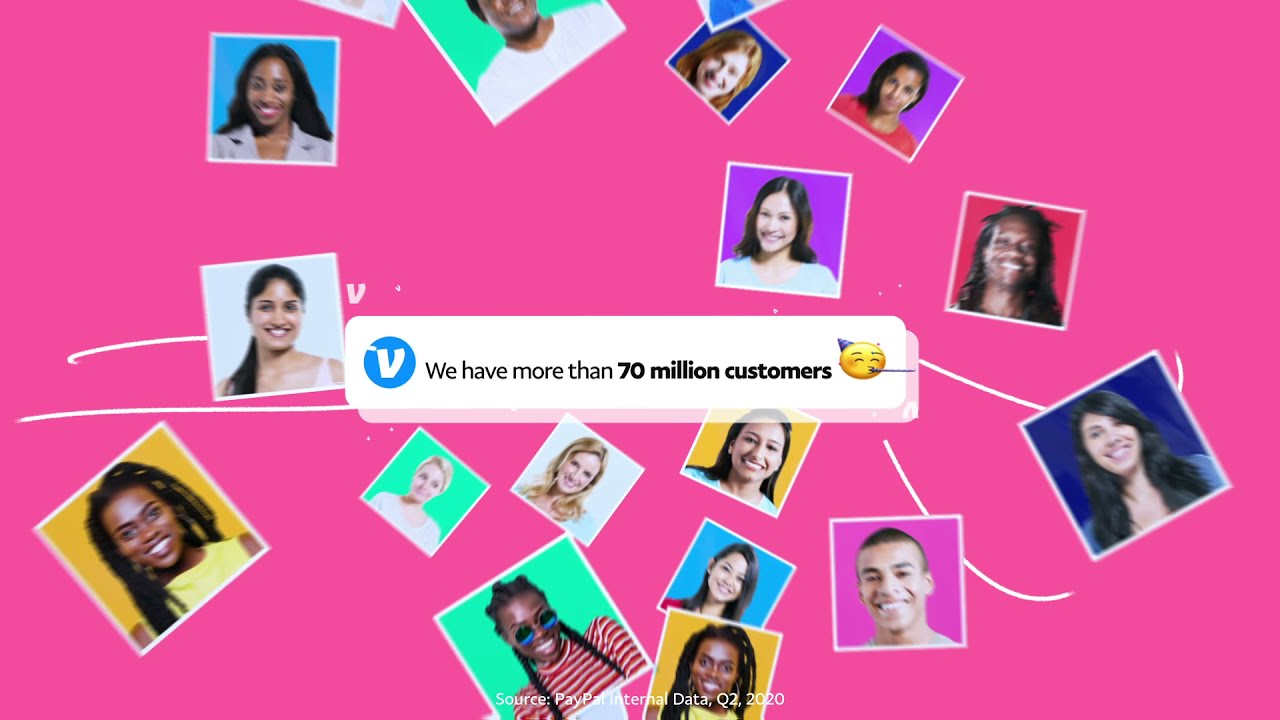 If you consider empowering your online store with a customer-friendly and smooth checkout, PayPal has got you covered.
Let's have a quick walkthrough of checkout integrations that a worldwide payment processor offers to online merchants.
PayPal Commerce Platform
PayPal REST API
PayPal powered by Braintree
Payments with a PayPal account
✔
✔
✔
Payments with credit card
✔
✔
✔
Transaction Fees
✔
✔
✔
Pay without leaving storefront
✔
✔
✔
PayPal Button on cart
✔
✔
PayPal Pay Later
✔
✔
✔
3D Secure
✔
✔
✔
Apple Pay
coming
soon
✔
Google Pay
✔
Venmo
✔
✔
✔
Accept payments in multiple currencies
✔
✔
✔
Alternative payment methods (APMs)
✔
✔
2. About Pay in 4: Loans to California residents are made or arranged pursuant to a California Financing Law License. PayPal, Inc. is a Georgia Installment Lender Licensee, NMLS #910457. Rhode Island Small Loan Lender Licensee.
3. PayPal Pay Monthly is subject to consumer credit approval.
PayPal Commerce Platform
PayPal Commerce Platform (PPCP), available as PayPal Checkout in X-Cart store, is an all-in-one payment integration allowing you to customize your checkout experience and accept payments in over 100 currencies.
Here's a quick overview of its main features:
credit/debit card processing on your checkout page
3D payment authentication
payments via PayPal guest checkout
in-person PayPal payments
installment payments option
chargeback protection
automated online invoicing
detailed order management and transaction history reports available from their PayPal dashboard
The most significant benefit of using PayPal Commerce platform is customizing the entire checkout experience, as customers remain on your site during the checkout process instead of being directed to the PayPal website.
After each sale, funds are transferred into your PayPal account, allowing you to transfer money to your bank account or keep it in your PayPal balance for other online business transactions.
I would also double down on the fact that PayPal Commerce Platform comprises PayPal Pay Later payment functionality.
What is PayPal Pay Later?
PayPal Pay Later gives your customers the flexibility to purchase an item now but pay for it over time, while you as a merchant get paid in full right away.
In addition, the BNPL payment method can boost conversions and significantly improve your average order value and is, therefore, an equally beneficial option to online sellers and buyers. PayPal claims that 31% of US retailers offering its 'buy now, pay later' solutions say it helps increase sales4.
Side note: The Pay in 4 and Pay Monthly killer-combo also form a part of PayPal Checkout solution and can be activated with the click of a button in your X-Cart store at no additional cost to you. Just follow the simple instructions below to activate Pay Later in your X-Cart store.
Whereas PayPal Pay Later can seamlessly plug into Shopping Cart solutions, such as X-Cart, it brings out some extra marketing features for enhanced customer engagement.
Here are a few firsthand tips from PayPal on how to announce a new Buy Now Pay Later option on your website.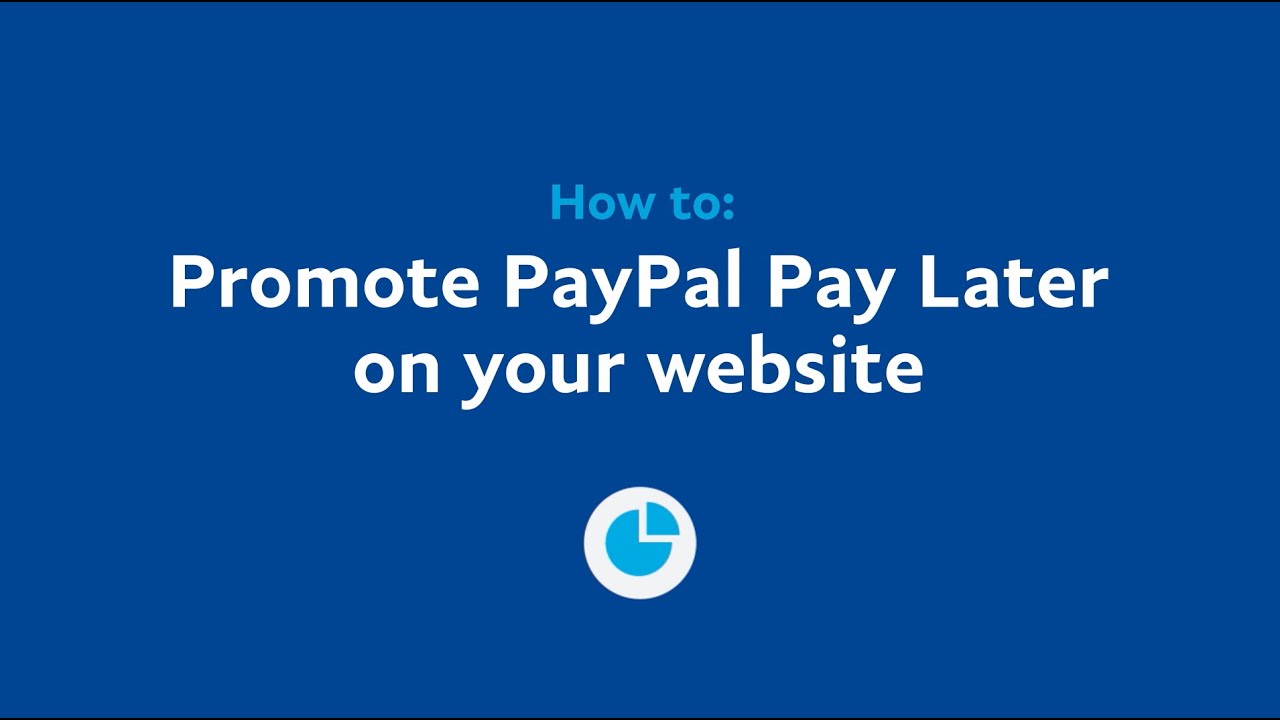 4 Netfluential study of 1000 U.S. PayPal SMB merchants selling directly to consumers through a website or e-commerce platform, commissioned by PayPal, August 2020.
PayPal Powered by Braintree
Along with the payment solutions mentioned above, PayPal offers a payment integration powered by Braintree.
In addition to processing credit cards on your checkout page, this integration embraces PayPal Commerce functionality, allowing your customers to pay for their purchases without leaving your storefront.
PayPal powered by Braintree brings up a range of advanced features, including but not limited to:
PayPal digital payments for additional payment methods like PayPal , Pay Later and Venmo
stored PayPal accounts and credit cards
transactions in multiple currencies
Visa Checkout
Google Pay
PayPal REST API via X-Payments Cloud
With PayPal REST API, online business owners get all the benefits of direct checkout with no PayPal logotypes being applied. Thus, this payment solution is designed for online sellers who are interested in unbranded payment processing.
Side note: More advanced PayPal options, such as PayPal REST API via X-Payments Cloud, offer fraud management filters and 3-D Secure. As a result, they need extra security measures taken for PCI DSS compliance. However, the X-Cart users can avoid the fuss with the PCI Level 1 certified X-Payments solution.
All in all, the PayPal REST API integration allows to:
accept credit and debit cards on your eCommerce website
customize and manage your billing subscriptions
accept installment payments with Pay Later offers
create and send invoices
automate your dispute management
get transaction-level insights, and more
As was mentioned above, PayPal REST API is available through the pre-built X-Payments Cloud add-on.
Important note: With PayPal Checkout connected to your X-Cart store, you get access to a single, unified payment integration allowing online sellers to streamline your payment processing, create and send invoices with built-in payment buttons, quickly access your funds via Instant Transfers, and sell globally with card readers, Mobile POS, and Virtual Terminal.
Alternatively, you can empower your online store with PayPal REST API payment gateway via prebuilt X-Payments Cloud connector. This integration offers unbranded payment processing for credit and debit card payments, embracing the subscriptions management and invoicing capabilities.
Need a Truly Seamless Checkout in Your Online Store?
Pros and Cons of Utilizing PayPal in Your Online Store
Compared with other payment processors, PayPal is one of the most trusted online payment solutions5, highly valued by online merchants and their customers. However, together with the list of watertight reasons to adopt any of the PayPal payment options, a roll of concerns comes.
So, here's a quick overview of the main PayPal's pros and cons that will help online sellers to evaluate the potential benefits and hidden risks for their eCommerce businesses.
5 An online study commissioned by PayPal and conducted by Netfluential in November 2020, involving 1,000 US online shoppers ages 18-39.
PayPal's Pros
Flawless integration. PayPal integrates seamlessly with most business software solutions: everything from online store builders and web design, to marketing solutions.
Security of payments. PayPal's website is fully-encrypted, allowing your customers to make online purchases with no risk assumed.
Here's how PayPal ensures transaction security:
PayPal does not send customer data to merchants and doesn't retain customers' information.
All transactions receive 128-bit encryption, fraud, and address screening.
PayPal's purchase protection policy claims that shoppers get a full refund if their order doesn't arrive or differs from what they have ordered.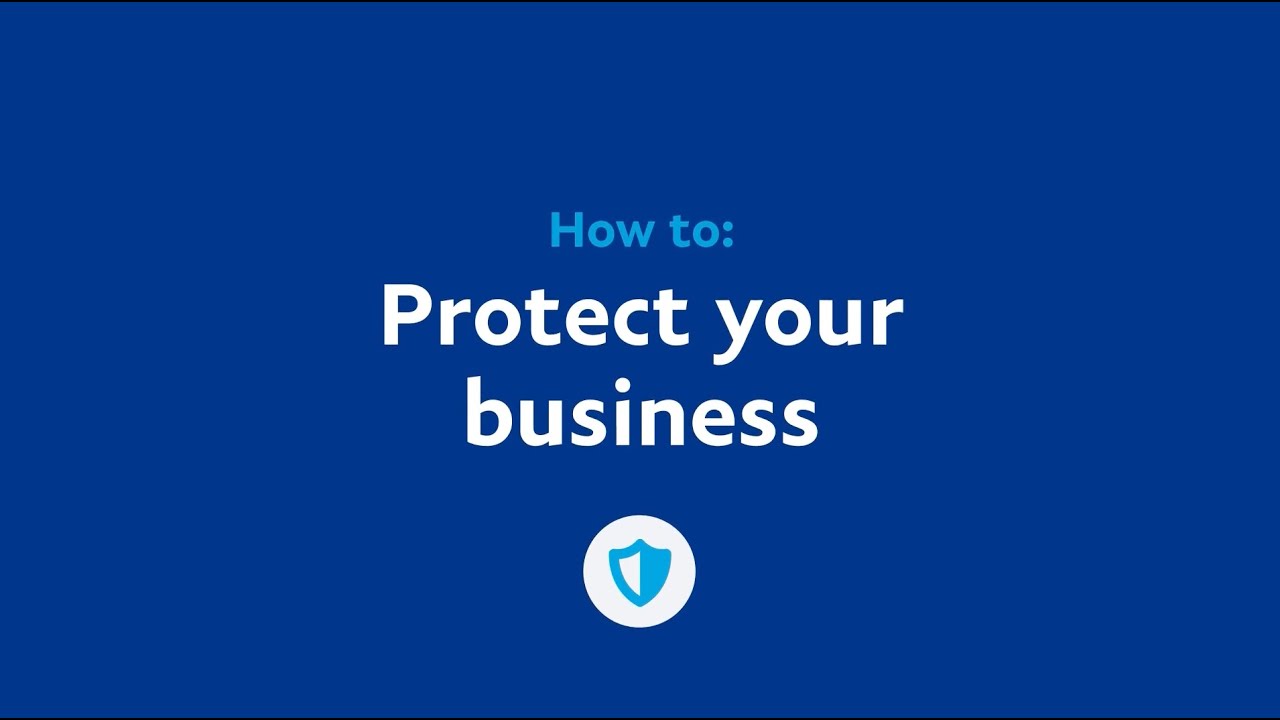 Extensive suite of payment methods. Your customers have an opportunity to make a purchase without leaving your website via various payment options.
Omni-channel payments. PayPal offers your customers the flexibility to make payments via their preferred payment method, including regular payments, installments, and online payments in-store.
Ease of money withdrawal. With Instant Transfers you can send funds at the drop of a dime and instantly receive money in your bank account.
Strong invoicing capabilities. With PayPal, online retailers get tools for creating and customizing invoice templates and setting up recurring billing subscription options that are automatically delivered and include payment reminders.
Advanced payment analytics. Prebuilt PayPal dashboards allow you to access revenue insights and monitor your cash flow.
Enhanced reporting opportunities. Transaction reports for various payment methods offered at your checkout give you a complete picture of your online store performance.
PayPal's Cons:
PayPal can be a costly solution:
High fees for chargebacks. If faced with a reversal, an online entrepreneur can be charged up to $20 penalty per transaction plus losing the costs spent on shipping and transaction fees.
Considerable fees for international payments. At the same time, PayPal charges an extra fee of 1.5% per transaction when accepting international payments, plus an average of 3% to 4% for any transaction that involves a currency conversion.
Therefore, you should consider your budget and diligently watch the required PayPal fees to prevent them from eating up your margin in small bites over time.
No protection for digital goods. PayPal's seller protection policy protects online business owners from costs related to unauthorized transactions for physical goods only.
PayPal is a popular target for phishing. Going by the VadeSecure report, PayPal retains the # 2 spot among the most frequently phished brands.
Although PayPal has installed the most updated security measures, business account owners should know how to identify the most common scammers' strategies.
Other PayPal Business Solutions to Boost Your Sales
Are you sure you are using PayPal to its full potential? I'll bet there are at least a couple of tools you are missing.
Below you'll find several PayPal services that can bring additional value to your eCommerce business.
PayPal Shipping
Surprisingly for most online sellers, PayPal offers shipping services, allowing you to get discounts on USPS and UPS shipping labels. Furthermore, you can print shipping labels and track parcels via your PayPal account.
On top of that, PayPal Seller Protection can cover an online retailer in case of chargebacks, claims, or refunds.
PayPal Invoicing
PayPal invoice lets you quickly create and send prebuilt or customized invoices to customers via email or a shared link. However, it will take a cut of your total invoice unless you have a premium business account. It's also possible to check your billing history and payments and send reminders to your shoppers.
PayPal Business Loans
PayPal offers financing options for its customers — PayPal Working Capital and PayPal Business Loan. Both give you fast access to cash.
What Fees Does PayPal Charge?
As an online seller, you are subject to various payment processing fees. Typically, PayPal charges 3.49% + $0.49 for PayPal/Venmo payments and 2.59% + $0.49 for credit/debit card payments. However, PayPal transaction rates can differ related to online merchants and depend on their transaction volume.
Let's' have a quick look at the PayPal fees applied by default: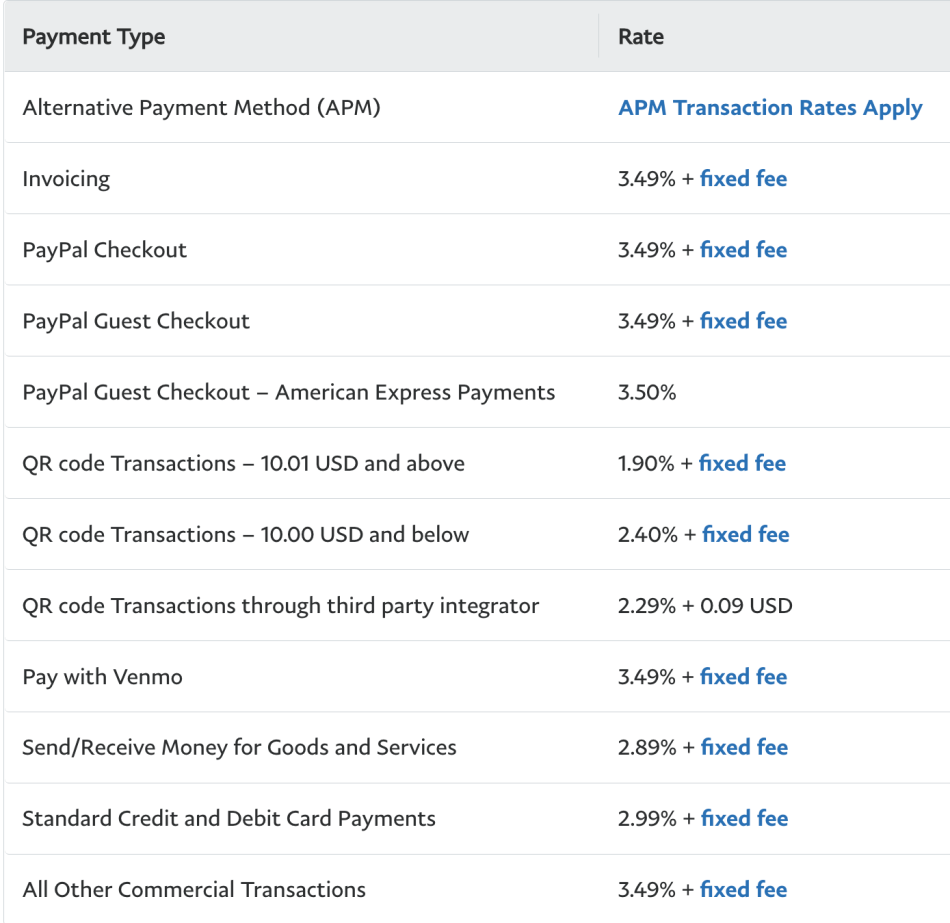 Please note: PayPal's fees may change with time. The fees given in this article are deemed effective at the time and date of posting and cover the basic payment operations. You can gain more detailed information on PayPal's fees and rates on its website.
Major PayPal Competitors
PayPal vs. Stripe
Just like Paypal, Stripe is a payment processor, combining a third-party payment processor's functionality with several payment gateways. With Stripe, online merchants can either build a checkout process from scratch, or select one of the pre-built templates.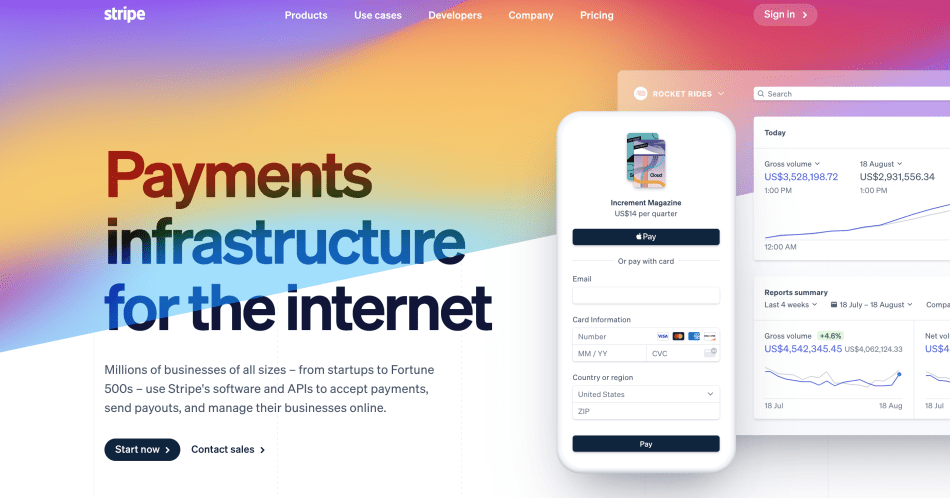 Similar to PayPal, Stripe provides direct checkout opportunities and can be added to your eCommerce website with one simple integration. However, unlike PayPal, it doesn't segment their services into tiered plans, charging 2.9% plus 30 cents on each online credit card transaction.

Stripe add-on integrates Stripe Checkout into your X-Cart based store allowing you to accept credit or debit cards, and handle digital wallet payments via Apple Pay, Google Pay, and Visa Checkout, to name a few.
PayPal vs. Square
Square Inc. offers a variety of payment processing solutions, including the ability to accept magstripe and chip cards, as well as contactless forms of payment. Like Paypal, Square is also competent for mobile and online payments.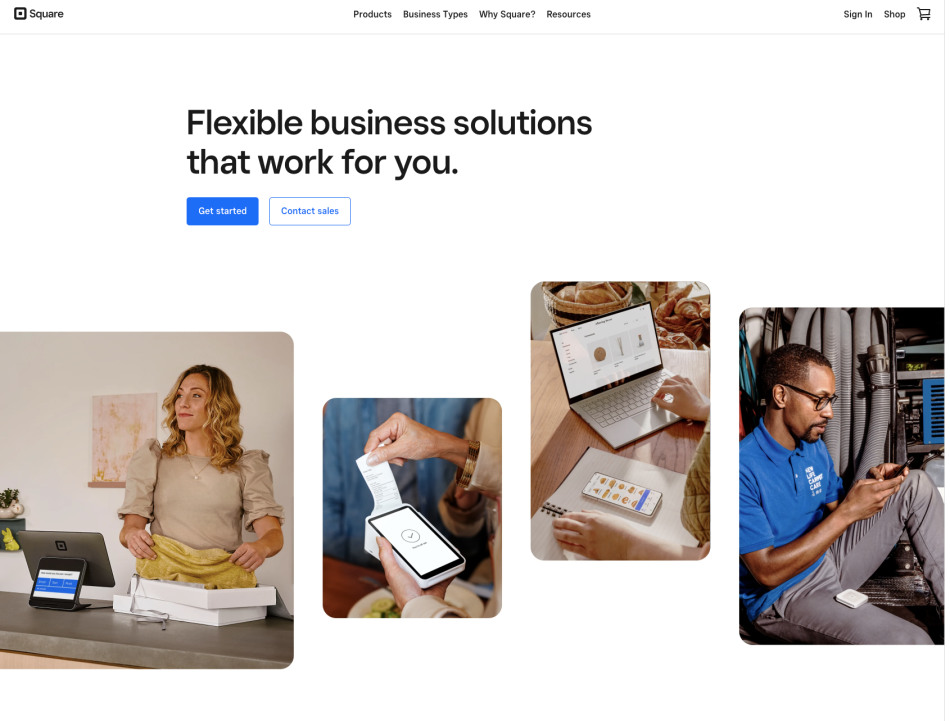 Square's payment processing rates start with 2.6% plus $0.10 for in-person transactions and 2.9% plus $0.30 for online transactions.

PayPal vs. Skrill
Skrill is an international money transfer service that offers multi-currency payment processing. It is pretty similar to PayPal in terms of online gateway configuration and fees.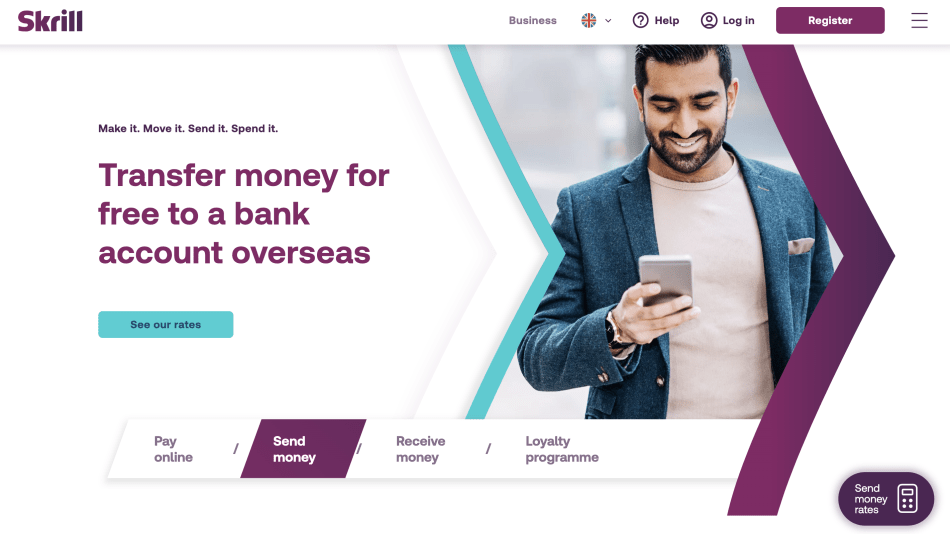 Skrill charges 2.9% per transaction fee and doesn't have any fees for cross-border transactions.

Skrill add-on allows you to accept credit and debit cards in your X-Cart-based eCommerce website and deals with local and international money transfers. It supports over 20 local payment methods and more than 80 banks.
Among the PayPal competitors also are Amazon Pay, Klarna, Affirm, ProPay, Authorize.net, and Intuit, to name a few.
FAQs
The Bottomline
Given that PayPal boasts a wide variety of payment integrations for different business models, online merchants can choose the one that best suits their eCommerce goals.
With X-Cart, you can either apply a branded PayPal checkout via PayPal Checkout addon or get an unbranded payment processing solution with PayPal REST API.
However, a seamless checkout in your online store is only half the battle. Parallel to PayPal checkout enabled in your online store, X-Cart offers a bonus pack of techniques to instantly improve your customer experience. From various payment methods and personalized website design to advanced search functionality and marketing opportunities; we've got you covered. 
Thus, we are here 24/7 to meet your concerns and provide an explicitly tailored payment, marketing or website design solution, as per your business needs.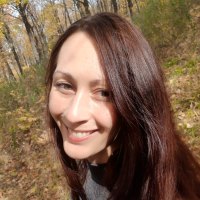 Maria Navolykina
SEO Content Specialist
Maria is an SEO Content Specialist at X-Cart. Once captured by digital and content marketing in her student days, she keeps living and breathing it ever since.
Subscribe to Our Weekly Newsletter to Get
Expert-Backed

Tips Straight Into Your Inbox

Awesome! You won't be disappointed 😉