How Does PayPal Work? [Step-by-Step Guide For Sellers]

PayPal is an all-in-one payment solution that makes it easy for online sellers to reach millions of shoppers worldwide. It has been on the market for 20 years already and it doesn't seem to be leaving any time soon.
Whether you are looking for an easy way to sell your products online and get paid, or just want to transfer $20 to a friend after a Friday evening party, PayPal is a perfect choice for you.
This guide will give you a basic understanding of how PayPal works and how you could be using this payment method to its full potential.
And if you are looking for an easy way to accept online payments in your store, start with a PayPal Business account.
I. How Does PayPal Work?
Generally speaking, PayPal provides an easy and quick way to send and request money online.
As a merchant, you can easily accept credit cards in your eCommerce store. And, of course, you can transfer money to your family and friends in seconds, no matter where they or you are in the world.
How Does Paypal Work for You as a Seller?
PayPal keeps your customers' data safe. PayPal's website is fully-encrypted, allowing your customers to make online purchases in a secure way.
PayPal is perfect for subscriptions and all sorts of regular payments. Bill your customers for physical or digital goods on a regular basis with recurring billing options. The money will be taken directly from your shoppers' bank accounts.
Accept online payments in-store. PayPal doesn't currently support contactless (NFC) payments. However, with Google Pay, your customers can spend their PayPal balances to shop in brick-and-mortar stores. See the full details here.
Let your shoppers buy now and pay later. Pay in 4 and PayPal Credit, included in PayPal Checkout, will give your shoppers more flexibility to pay for their purchases.
Your customers have an opportunity to transfer money directly to your PayPal account. This option is good for small sellers and one-time sales. Scroll down the page to learn more about PayPal fees.
II. Using PayPal to Boost Your Online Conversions
If you are running an eCommerce website, you should consider using PayPal Checkout. It converts at 88.7%–82% higher than a checkout without PayPal and it's one of the safest ways to accept payments from your buyers.
PayPal is the perfect payment method for mobile commerce as well. So, if you're thinking of adding PayPal to your website you're in the right place; we offer free (!) PayPal add-ons for your eCommerce store: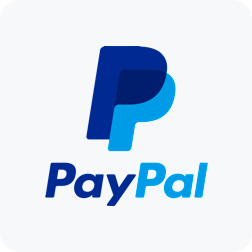 PayPal Checkout will let you accept all major credit and debit cards, PayPal, PayPal Credit, and even some local payment methods in over 100 currencies.
Price: Free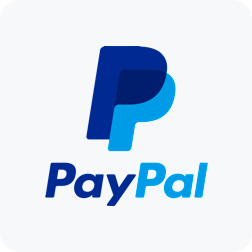 PayPal for Marketplaces will let you handle adaptive payments between you and your vendors and allow your customers to check out with and even without a PayPal account.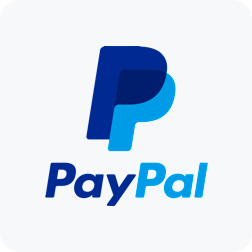 PayPal Here is the easiest way to accept payments. Accept credit and debit cards, track cash, and check payments with PayPal's free app and a card reader.
Add a PayPal Checkout to your store to get more features, level up your sales, and make sure your payment processing is secure. You will need to create an account with PayPal to get started — just push the button below and follow the instructions.
Get Your PayPal Business Account
Then, if you need any assistance, contact one of our Solution Advisors to enable it in your online store.
III. PayPal Business Solutions That Will Immediately Boost Your Sales
Are you sure you are using PayPal to its full potential? I bet there are at least a couple of tools that you may be missing.
Below you'll find the most amazing PayPal services that can bring additional value to your eCommerce business. 
PayPal Business App
The PayPal business app is available for iOS and Android. Use it to check your account activity, manage refunds, import contacts, control transaction history on the go.
PayPal Business Debit Card
Access your PayPal balance everywhere Mastercard is accepted with the PayPal Business Debit Mastercard. Earn 2% cashback on every purchase, from burgers to household items. And it's also possible to use the card at ATMs to get cash.
PayPal Shipping
Surprised? PayPal offers shipping services, allowing you to get discounts on USPS and UPS shipping labels. You can print shipping labels and track parcels via your PayPal account. PayPal Seller Protection will cover you should there be chargebacks, claims, or refunds.
PayPal Invoicing
PayPal invoice lets you quickly create and send prebuilt or customized invoices to customers via email or a shared link. It will take a cut of your total invoice, though, unless you have a premium business account. It's also possible to check your billing history, payments, and send reminders to your shoppers.
PayPal Business Loans
PayPal offers financing options for its customers — PayPal Working Capital and PayPal Business Loan. Both give you fast access to cash.
1. PayPal Small Business Loan. Loans from $5,000 to $500,000. This kind of loan is best suited for businesses with at least 9 months in business and over $42,000 in annual revenue. You can check eligibility in minutes online or over the phone.
2. PayPal Working Capital. Loans from $1,000 to $300,000 (loans from $1,000 to $200,000 are available to qualifying first time borrowers and up to $300,000 for qualifying subsequent borrowers). Best suited for existing PayPal customers that have had a PayPal Business account for at least 90 days and have processed $15,000+ with PayPal within the last 12 months.
Online Store Builder
PayPal has a long list of partners, and the X-Cart shopping cart platform is one of them! X-Cart with PayPal will help you establish a fully-featured online store that meets your unique business needs.
X-Cart eCommerce platform comes with all the top-notch payment options, including the PayPal Checkout, that will let you start accepting payments from day one. Set up a personal demo with one of our solution advisors to get the ball rolling.
IV. PayPal Solutions For Your Customers
PayPal offers a wealth of good options for your customers, as well. They make their checkout process more straightforward and, thus, improve your conversion rates. 
eChecks
First, let's find out what an eCheck is. Below is the definition by PayPal:
An eCheck is an electronic payment funded by the buyer's bank account. An eCheck must clear the bank before it's credited to the recipient. It usually takes up to 6 business days for an eCheck to clear and the money to appear in the recipient's PayPal account.
An eCheck is a good option for those shoppers who prefer to pay directly from their bank accounts or have no credit card. To use this opportunity, they should have enough money to cover the amount mentioned on the eCheck.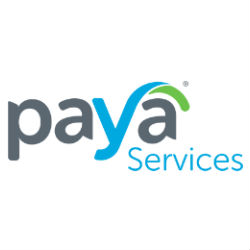 If you have an online store built with X-Cart, you can take advantage of accepting ACH payments with Paya Service's app available in the X-Cart App Store.
Instant Transfer
What is an Instant Transfer? Here's another definition by PayPal:
An Instant Transfer is a way to send money or make a payment from your bank account instantly using PayPal.
This awesome option gives you the opportunity to instantly receive money on your balance, while the request for the money from your customer's bank is still processing.
Your customers need to have a confirmed U.S. bank account and any backup funding source registered on their PayPal account to tap into this option.
V. How Do I Set Up a PayPal Account?
There are two types of accounts that you can set up on PayPal — personal and business. The process is easy for both. However, as an online seller, you might be more interested in the second option, so I'll start there.
Setting up a Business Account With PayPal
You can either create a business account with PayPal from scratch or upgrade your individual account to a business one. Neither case will require much of your time and effort.
Use your business email address to create a business account with PayPal from the ground up. Then, fill in all the basic information about your business, such as:
Legal first and last name;
Legal business name;
Legal business phone number;
And business address.
See the screenshot below: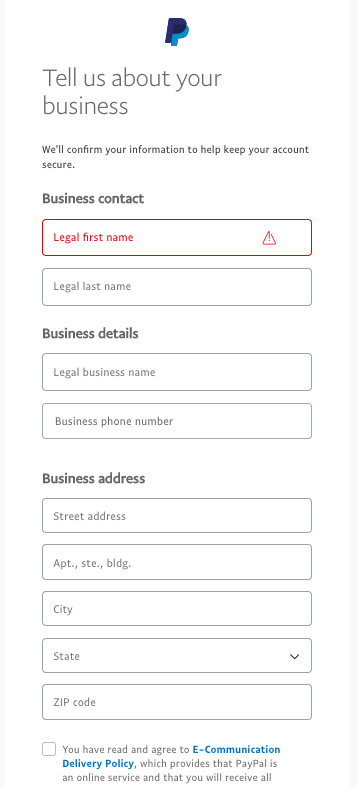 You'll also have to agree with PayPal's e-Communication Delivery Policy, User Agreement, and Privacy Statement. 
Then, the process is pretty straightforward. You'll have to confirm your email address, link to your bank account, and set up payment processing options. That's pretty much it.
There is a Q&A page on the PayPal website in case you have any questions on how your PayPal account works.
Setting up a Personal PayPal Account
It takes a minimum effort for your merchants to set up a personal account with PayPal.
What kind of information is needed to create a regular account with PayPal? See the list below:
Legal first name;
Legal last name;
Email (Note that each account needs to have a unique email address.);
Password.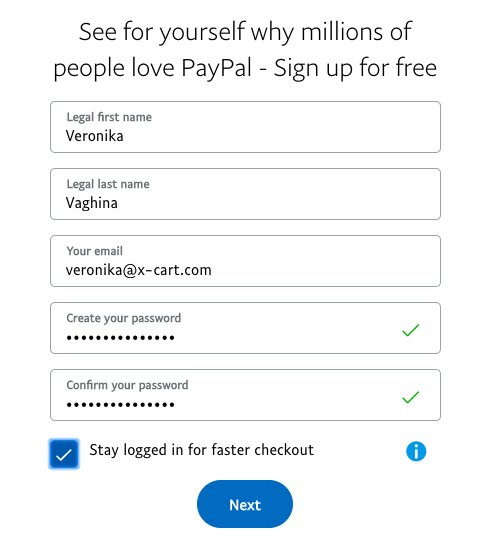 Your shoppers will also be able to add their credit or debit card, but this is optional and can be done at any time later. They can also link their bank account directly to their personal PayPal account to make instant transfers.
VI. What Fees Does PayPal Charge? 
As an online seller, you are subject to all sorts of fees. PayPal is no exception. To make things a bit easier for you, I've collected all the information about PayPal seller and consumer fees.
Note: These fees may change with time, and most changes to these fees will be deemed effective at the time and date of posting.
PayPal Seller Fees
Fixed Fee for Online Sellers
2.90% + $0.30 is a standard rate for receiving domestic transactions via PayPal.
That's a small price to pay for accepting major forms of payment from any of the 267 million active customers worldwide. There are no hidden fees. You don't have to pay anything until you get paid for selling your products online.
Sales within the US
2.90% + $0.30 per transaction
Payflow Pro Transaction — 0.10 USD
Payflow Link Transaction — 0.10 USD
Fees for transferring funds from PayPal Account
If you are a U.S. PayPal account holder, you can transfer your money from PayPal in two ways:
1. Standard transfers made using your linked bank account are always free and are usually deposited the next business day.
2. With Instant Transfer, you can transfer funds to your eligible bank account or debit card even faster. Instant Transfers are typically completed in minutes — all for a fee of just 1%, up to $10.