Highly-Scalable

eCommerce Solution for Online & Offline Retail

Map shoppers behavior across online & offline worlds offering them smooth-flowing 'anytime anywhere' experience across all channels
Reach Your Retail Consumers Where They Are — in Store, Online, on the Go
The future of retail, built on clicks, bricks, and data-driven techniques, is happening now. X-Cart eCommerce shopping cart solution is here to let you stay up to date with retail trends and be focused on the rapidly changing pace of consumer behavior.
Allow your customers to purchase via retail, online store, and shopping application. Streamline your operations and improve customer experience.
Build better local and online retail experiences that help you sell to all kinds of retail customers around the corner and the globe.
Access Retail Consumers Across the Web
Take a deep plunge into the world of online retailing and let people from all over the world access your products. Go beyond the counter and set up your own online retail business.
Extend and customize. Easily extend your retail eCommerce site with native functionality and customize it to meet your brand.
Enjoy speed & security. Install X-Cart on any hosting and be sure about the safety of credit card transactions for international customers across the globe.
Provide perfect user experience with the site that looks equally good on any device — on mobile, tablet, or laptop.
Welcome to our friendly community. There's a welcoming community of experienced developers and eCommerce experts, ready to assist with pretty much anything you think up.
Make Your Way to Customers Around the Corner
Open a retail store in addition to an online store you've already built with the X-Cart eCommerce platform.
Create barcode labels and stick them to your physical products;
Use a barcode scanner to find the products on the go;
Accept payments with a native app;
Issue and print receipts;
Enjoy the full access as a store administrator;
Set staff permissions with additional "POS operator" user role.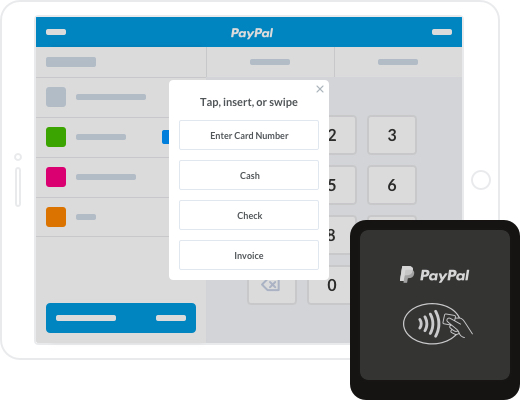 Capture Payments On The Go
Setting up a pop-up store could be a smart strategy if you are just planning to build your first brick and mortar store.
Need a special sign? Here it is. Today is the day to test the waters and roll out a pop-up retail store. It won't require much investment. And, with the help of PayPal Here, aka POS, you can still accept any form of payments — credit & debit cards, cash, mobile payments, invoice payments.
Improve the retail experience
Give your customers freedom of choice
Level up your growth
I've been using X-Cart for several years now. They take care of all issue and not only tell me how to handle it, but they actually do it for me. To upload items onto the site is easy and we have our POS updating our website hourly. Super stoked on everything. Over the past few years, they've been improving on the platform, and I'm glad to be on board.
Ready to Grow Your Retail Business?
Turn your online and offline channels into revenue channels with X-Cart headless commerce solution
Schedule a Free Demo
or get in touch with our retail and eCommerce expert at 1-800-657-7957 to discuss your challenges