←
Back to Blog
How a Group of Enthusiasts Turned Their Passion for Snow and Water into a Flourishing Ecommerce Store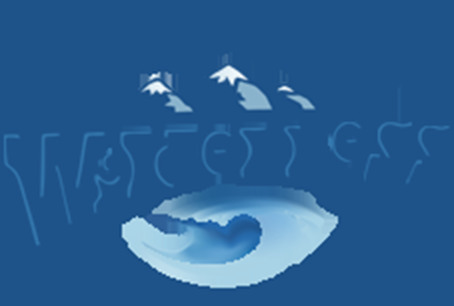 Liverpool, Australia
Opened in 2007
www.wilderness.net.au
40 years
experience in winter sports
71%
of organic traffic from Google
Think of something that inspires you most of all. Yes, right now.
Snowboarding in the Australian Alps? Snorkelling in the Pacific Ocean? Whatever comes to your mind, you can swimmingly build an eCommerce website and start selling niche-related products online.
That's what happened with a group of close friends from Australia back in 1978. They were so enthusiastic about all those snow and water-based sports that they decided to convey that passion to other people through their products and services.
I wanted to work for myself in a fun, adventurous business. And that's what I'm doing now!
This is how, 40 years later, Wilderness Sea n' Ski eCommerce site has become one of the most stupendous snow ski, water ski, surf and scuba diving online stores in Australia.
Have a look at the picture ahead. They look like a family, right?
We've met with one of the owners of the shop, Leanne Garske, to ask her what sales channels they use and what tricks they do to successfully sell online.
Developing Brand Through Customer Service & Team Building
It is believed that customer service is more important than anything else when selling online. And that's not for nothing.
Wilderness Sea n' Ski team goes big on old-fashioned customer service and team training to build their brand awareness.
They are absolutely sure that advice given to a potential customer at the right time, as well as a service offered when needed, can stimulate business growth without massive capital spendings.
And, of course, they understand that the wheel of eCommerce is spinning at fantastic rates as more and more businesses want to tap into the digital potential.
So they never stop exploring new channels and marketing strategies that work today.
40 years since starting the business is a vast period of time. Tell me about the way it all began. What inspired you?


I wanted to work for myself in a fun, adventurous business. And that's what I'm doing now!
Do you have any startup tips to share?


First and foremost, have a great team prepared to put in 100% to see the business succeed. You will never do it all on your own. Never.
How did you develop your brand and build a customer base?


We developed our brand through a lot of good old-fashioned customer service, word of mouth, great prices and embracing the latest marketing avenues available over time.
Did everything go as planned? Maybe there was something that you would do differently given a chance.


Yes, of course, there were things that I would do differently. If I were given a second chance, I would research and spend every dollar more wisely. It's vital to keep overheads as low as possible when trying to grow the business. You never know where you might need an extra penny.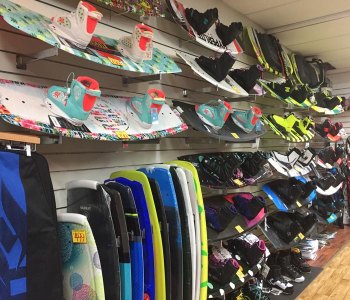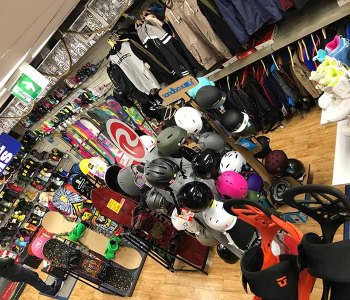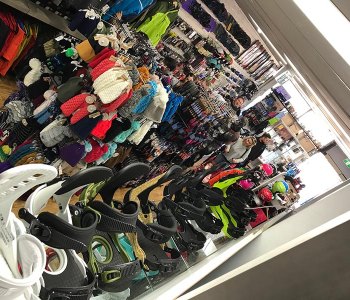 What is it that makes your brand stand out? Why you? Not any other business.


There are three things that make our brand stand out — product range, service, and price. We always take that extra step to ensure customer satisfaction. That's why we conduct regular team training sessions. They provide our staff with in-depth knowledge about all our products sold and give valuable practical experience. And, you know, practice makes perfect!
Are there many employees in your company? Have you got any rules or strategies that help you handle communications with your team?


A team of 10 members all equally important as each other keeps the cogs running in the business. A passion and care from our team members ensure our customers receive the right advice, service & product.
Changing Look'n'Feel and Tweaking SEO
As you may know, changing the look and feel of an eCommerce website can either make it or break it. In fact, it can affect absolutely everything — from SEO and usability to speed.
It may also be one of the top reasons why people leave your eCommerce site or throw fewer coins into your piggy bank.
Thankfully, the redesign of the Wilderness Sea n' Ski eCommerce site was made by the team of professionals. They reconsidered the look and feel from the ground up, optimized product photography, and made sure everything works the right way before going live.
I would like to thank Alfiya and Diana for the excellent work in creating one of the best eCommerce websites in our industry. Diana was most dedicated to see it was totally finished to my satisfaction. There were some minor issues after uploading, but all were addressed very efficiently.
We asked Leanne what has changed after the site was updated:
Your eCommerce website looks quite fresh after redesign! Are you satisfied with the job done or is there anything you still want to change?


No, we are happy with the design. It is so clean and simple which makes our eCommerce website stand out in the crowd of competitors. And it makes our customers' hearts go boom?
What was the main purpose of changing the way your store looks?


We decided to update the design to keep up with the online market demands and to present the business with a fresh, clean look. That's pretty much it.
Any obstacles or troubles? How did you manage to deal with them?


Of course, there will be obstacles, decisions to make or changes on the way. But our X-Cart development manager gave good advice and suggestions to ensure these obstacles were overcome.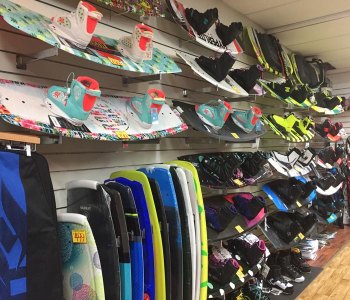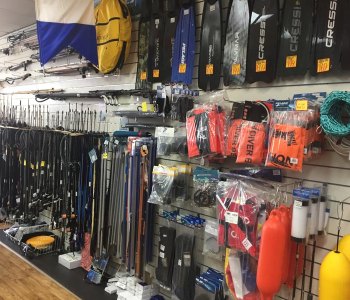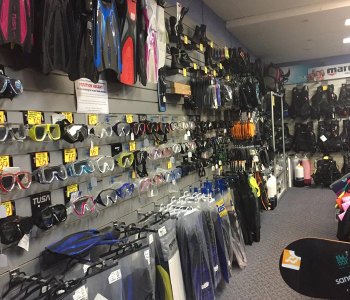 What has changed since then? Except for the design itself, of course.


First and foremost, we've spotted the increase in online sales. That's the number one bonus. Also, the updated responsive layout made it easier for mobile customers to navigate. And it works for Google as well. We receive more than 71% of organic traffic from search engines.
I know that your store was carefully analyzed from an SEO point of view. Are you satisfied with the results?


Yes, most of the points from the SEO report have been addressed and fixed.
Working with Customers
"If you're not happy neither are we" — that's what the owner keeps repeating like a motto.
And, looking at their ever-smiling customers in social media, we can guess that everyone is happy here.
Have a look at this smiley wearing red goggles. Baby Zac loves them.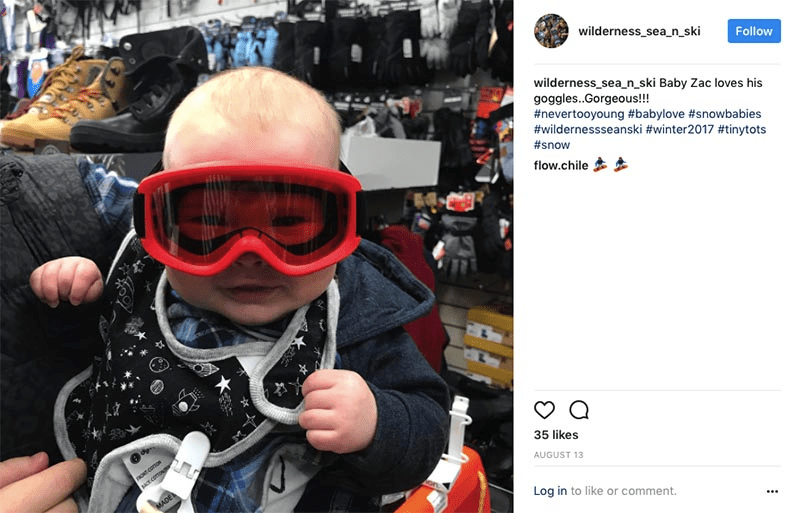 And what do you say about this lovely snow-bunny? She looks so cheerful and energetic.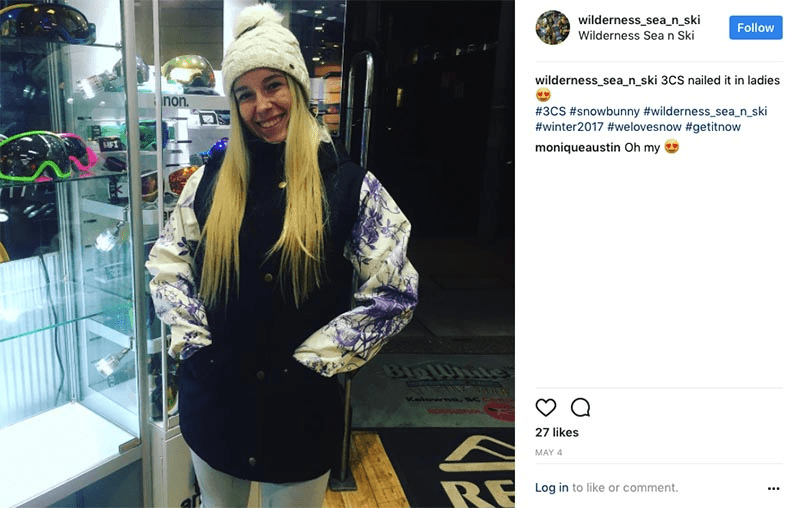 There are also a number of reviews from happy shoppers on Facebook.

We asked Leanne about the way they handle the communication with their customers.
Have you got unspoken rules to effectively communicate with customers? Please share a few if it's not a secret.


You should always listen to the customers' requirements and give the best advice and service you can.
I know that the most part (84,38%) of your online traffic comes from Australia. Have you got overseas customers? How often do you have to sell products internationally?


Unfortunately, we are not set up for overseas selling on the site yet. But we are quite satisfied with what we have now. Our shopping cart allows us to make sizeable sales within Australia. But, who knows, if our customer base extends globally, we may start shipping internationally in the nearest future.
Some people prefer to touch and feel products before buying. And I know you've got a physical store on 137 George Street, Liverpool, Australia. What do your customers prefer more — buy online or give your products a test drive?


I believe most people would prefer to touch, feel before buying but this may not always be possible. That's the great benefit of a physical store location open seven days a week where a customer can speak to a real person if not able to make it in.

How do you handle shipping and fulfilment for Wilderness Sea & Ski?


We attend to each and every online order with care and understanding to the customer's needs. And we always follow up phone calls to confirm an order's requirements not to miss the details. Then, if everything goes as planned, we pack the item promptly and ship it at the local post office or via courier service.
Plans for the future
I see you've got the whole history behind your brand. So, what's next? Do you have any mind-blowing ideas?


We are planning to expand online business and, probably, go omni-channel to provide our customers with the seamless shopping experience, wherever they decide to shop. And, of course, continue the great relationship with all suppliers to give our customers low prices on our products.
***
To sum up, here's what you can learn from this inspired-by-snow-and-ski group of enthusiasts:
Invest your time and energy in team building. You will hardly do anything without a tight-knit team.
Spend your money wisely, this way you will be able to put by for a rainy day.
Find professional developers who will take care of your eCommerce platform and shoulder all the tech stuff.
Good old customer service and word of mouth work wonders. So try to make your customers happy.
Do not cold-shoulder self-teaching. You should learn how to sell online. On the everyday basis.
If you feel like you have got something to share about your business, feel free to contact friends@x-cart.com. We will make your story live!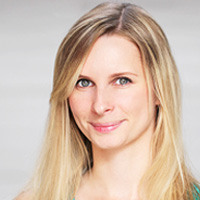 Helen Golubeva
Freelance SEO and Content Marketing Specialist
Helen is an SEO and Content Marketing Specialist. She has been creating and planning content for over 10 years, with 5+ years specializing in eCommerce.
Subscribe to Our Weekly Newsletter to Get
Expert-Backed

Tips Straight Into Your Inbox

Awesome! You won't be disappointed 😉