←
Back to Blog
Grow your Sales with Google AdWords & Google Shopping
This blog post was originally contributed by Robert Rand, Director of Partnerships and Alliances at JetRails.
When retail and wholesale consumers are looking for merchants and products, they often turn to search engines to identify options. According to Google, they're even searching while they're already standing in a retail store. This provides a wide range of opportunities to attract shoppers to your store and earn their business. While getting them through organic search engine rankings is a great long-term value to your business, there are several ways to do so through advertising as well. One such strong program is Google AdWords, which allows you to run campaigns such as:
Search Ads

Major search engines like Google and Bing are known for their search ads. These are highly targeted text-based ads. These are great for drawing in shoppers that don't yet know exactly what they need. This can include consumers that are searching for a type of shop or store, a category of products, or a brand of products.
Display Ads
While it's great to target shoppers that are actively searching, display ads provide you the opportunity to target potential customers with banners and other ads. You can place ads on sites that are a likely match, such as enthusiast sites that speak to your customer base. You can also show ads on web pages that mention specific topics, such as if an article or blog post mentions specific target keywords.
Video Ads
YouTube can be a great resource for shoppers, helping them to learn about product details, reviews, comparisons, and recommendations. It's even helpful for those that are early in the decision-making process and want to know how to choose the right product. You can also take advantage of a new trend of unboxing videos. With YouTube, you can run ads in conjunction with such existing videos that have been created by other users, or, you can target your own video ads to particular users based upon a wide range of available targeting parameters.
ReMarketing Ads

If someone browses your website and doesn't make a purchase, you don't want to be left in the dust. There's an assumed marketing cost to have attracted that shopper in the first place, and an assumed opportunity cost to letting him or her slip away without a second, though. ReMarketing gives you the opportunity to keep your brand in front of such users by showing banner ads to them as they visit news sites, blogs, and other sites across the internet. This keeps your store "top of mind", and helps to convert window shoppers into buyers.
Shopping Ads
When users search for keywords that relate to products, Google can promote product ads. These ads include a product photo, name, price, and who the seller is. Shoppers that click these ads to come to your website already know exactly what you're offering, and therefore are more likely to make a purchase than more generalized visitors. This product data usually comes straight from your website, so you may need a Feed Addon, or a Feed Service to help submit your data to Google. You may also need to adjust and enhance your product data to meet Google's requirements, and add content like a Returns Policy to your website if needed.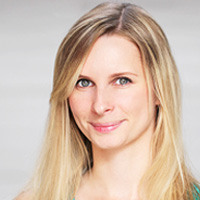 Helen Golubeva
Freelance SEO and Content Marketing Specialist
Helen is an SEO and Content Marketing Specialist. She has been creating and planning content for over 10 years, with 5+ years specializing in eCommerce.
Subscribe to Our Weekly Newsletter to Get
Expert-Backed

Tips Straight Into Your Inbox

Awesome! You won't be disappointed 😉