X-Carters, merchants and developers, nice to see you in our blog again! Let me please introduce several new modules of our. Some of them are already known to you as they used to be listed among extras, the others are brand new, and each of them is excellent.
Infinite Scroll
AmazonCDN
Don't miss out!
Hidden categories
Refine Filters
Meet stylish 'Watch world',dynamic 'Sport life',glamorous 'My best dress' and laconic 'Apple shop'! This is exactly the case when seeing is believing. So I will not praise our new Graphic prototypes here, just see and believe, the screenshots below:
2 New Modules From Our Partners
Thanks to our great community, X-Cart functionality is being expanded not only by means of our own modules but also due to great modules of our partners. Let me please introduce a couple of them.
X-Cart reBoot Responsive Template v4.5.x by Phil Jones (from 'XCartMods.co.uk').
The skin performs well on mobiles, tablets and desktops, compatible with Gold, Gold Plus and Platinum v.4.5.x, tested with IE 8/9/10, Firefox, Chrome, Opera, Safari.
Want more details? Click here!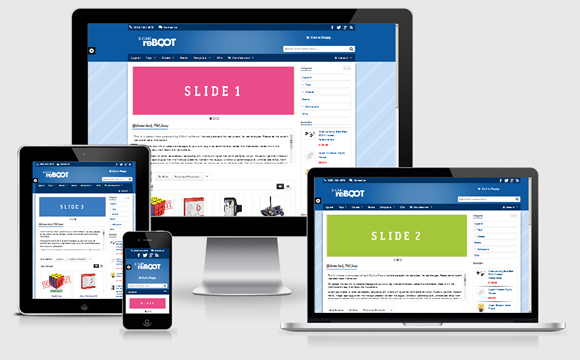 xAccess by The xCart Store ('www.thexcartstore.com').
The module provides the complete Access Contol over all your X-Cart administrator accounts. With xAccess your internal staff and 3rd part developers can only access those admin area sections which you want them to.
"Who, When, Where and What features are accessed… " – when these 4 options are combined, your X-Cart admin area is 100% secure both inside and out.
For more information click here.
Even more X-ceptional modules here