Interview with Steve Stoyanov + 13 X‑Cart 4 Modules by CFL Systems at Zero Cost

Outside of writing code, X-Cart team loves to socialize — arrange meetups and hang out with x-carters in NYC & London, chat with them on the phone and play email ping pong 24 hours a day. That's exactly why we have so many friends and associates we are close to.

Needless to say, Steve Stoyanov, founder, and CEO of CFL Systems is among them. He joined the X-Cart community in 2007 after purchasing the shopping cart software and since then has been one of the most active forum users. Like a powerful energizer, he has created as many as 12,650 posts (more than 3 per day!) and was thanked more than 3K times, which means his comments were rather helpful.
For a decade he has worked as a web developer exclusively with X-Cart Classic and X-Cart 5, extending their out-of-the-box functionalities with custom-made modules and features.
If you go to our marketplace, you'll find 25 addons by CFL Systems with prices ranging from $35 to $95 plus installation. By the way, Order Status and Testimonials are best-selling. And yes, now he is ready to give some of his modules at zero cost:
Auto Featured Products for X-Cart 4.1.x or newer by CFL Systems, $0.00
Display featured products on home or internal category pages to boost your sales. Randomly assign images to categories and define the number of products, shown on the front of category pages.
Character Count Meter for X-Cart 4.1.x or newer by CFL Systems, $0.00
It's quite clear, that you have to follow certain requirements to have Google and other search engines understand you. This module sets limits to the number of characters typed in Clean URL, Title and Meta Description fields for categories, manufacturers, products and static pages. This will help you to rank higher and make your site more healthy from an organic search perspective.
Contact Us Messages for X-Cart 4.1.x or newer by CFL Systems, $0.00
Why do your customers use the Contact us form? Naturally, they hope for swift and professional feedback. This module allows admin to access these messages in no time, even if they ended up in spam box or were not delivered at all. The trick of this addon is that all messages sent via X-Cart "Contact Us" are saved directly into the database. So, there will be zero delays or "no answer" to customers.
Coupons Extension for X-Cart 4.2.x or newer by CFL Systems, $0.00
This module extends the built-in X-Cart coupons addon by adding additional options to create coupons based on manufacturers and product codes. It will let you apply discounts to specific variants of a product as well as to provide discounts based on supplier.
Holiday Messages for X-Cart 4.1.x or newer by CFL Systems, $0.00
Now, that Saint Valentine's Day is around the corner, make sure that your customers are well-prepared for the upcoming holiday. Add a popup or a short message that will be shown every time your customer enters your store, once per session or on every page load.
MaxMind minFraud for X-Cart 4.3.x or newer by CFL Systems, $0.00
Provide excellent customer service and reduce chargebacks by detecting scammy orders for further review. Since this module has nothing to do with credit card information, it will help you to easily identify online fraud without breaking your PCI compliance.
Product Quick View for X-Cart 4.1.x or newer by CFL Systems, $0.00
This module will help the ever-hustling customers to shop on-the-go. It allows them to view product details in a popup window and instantly add the item to cart. This saves time and allows for an easy and fast way of getting the needed info, as your customers do not have to leave the search results page.
Products Bulk Prices for X-Cart 4.1.x or newer by CFL Systems, $0.00
With this addon enabled, you won't have to create and import a CSV file to edit prices in bulk. Now you can easily update prices based on category, manufacturer or membership level right from your admin area.
Products Page Layout for X-Cart 4.1.x or newer by CFL Systems, $0.00
Add a page layout switcher to all your products list pages and make it easy for your customers to see products list pages in full list, compact list or thumbnail.
Store Locator for X-Cart 4.3.x or newer by CFL Systems, $0.00
Provide your customers with fast and quick tool to find your store's location on Google map as well as to get driving directions to chosen location.
System Messages for X-Cart 4.4.x or newer by CFL Systems, $0.00
It's time to stop losing money because of the fact your customers can't read and respond to the cart messages on-the-fly. The good solution is to replace the default system X-Cart Classic messages with nice, clean and easy to see a popup, displayed in the middle of the screen.
Thumbnails Generator for X-Cart 4.2.x or newer by CFL Systems, $0.00
This module is here to auto generate thumbnails for products with assigned product images and without product thumbnails. Easy as ABC.
Wholesale Prices Percent for X-Cart 4.1.x or newer by CFL Systems, $0.00
This module extends default X-Cart Classic wholesale pricing by allowing to specify wholesale pricing using percent. It will also update wholesale prices if product or variant main price is changed, something X-Cart Classic does not do out-of-the-box.
Now a few questions about this sale and about you personally:
The first thing that comes to my mind is to ask you "Why?". Why with the start of the new year did you release 13 of your X-Cart 4 modules for free? Is it a late Christmas gift for X-Carters?
This has been in my mind for a while now. These modules came a long way and served the community pretty good over the years. With XC5 in play and 3rd party skins, some of these modules are just too hard to support anymore. I hope some of the XC4 users will get to enjoy them for free. Just giving back to the community.
You've been working with X-Cart code for over 10 years so far. Looking back on these years of our partnership, what can you say about it? What was awesome, what was so-and-so? Let's keep it real.
XC4 is a great piece of software. I really had/have a great time working with it over all these years. Hopefully, there are at least few more years life for this platform. [Editor's note:Hurry to reassure you that X-Cart 4 will be supported for at least five years. We still have a lot of users on this platform and do not see any reasons to stop releasing new features, bugfixes and security patches for X-Cart Classic]. XC5 did come a long way and is improving a lot with every release. But I am not so happy about what the main promise is for XC5 and how users still have lots of issues with it — upgrades. Anyway, I am looking forward to another 10 years with XC but XC5 this time.
Four years ago in our first interview, you told us about an "inspired spammer". Any fresh funny stories about your customers?
Hm.. I don't remember this one 🙂 There are many stories, however, funny is probably not the word to describe them. Many of my clients are small or medium businesses and every "funny" thing hurts them. But yes, sometimes it is funny.
Your company offers a wide variety of services — from tech support to design customization. Were there any.. emm.. ridiculous customer requests?
There are always ridiculous requests. It is part of the job. I am sure for the clients, however, these requests do not look ridiculous. And I am sure when I am a customer I also have ridiculous requests. This is what we do as humans — it is not important what you think or how you do it — I just want it done 🙂 This is not a problem. Clients are allowed to do this and request whatever they feel is better for their online presence and business.
Now a little bit of philosophy about your life experience. Can you think of any life lessons your present job has given to you so far? Please, share your thoughts about it.
I have this one for many years and it never gets old — "everything happens for a reason".
Last time you told us that your main goal was to maintain health and happiness in your family. Sounds like a perfect plan for the future. Has anything changed since then?
Nope. Future is still ahead and family is the most important thing in my life. Everything else can wait.
I heard your business is currently based in Regus, which is close to Seattle, but your hometown is on the opposite part of the USA, 46 hours away. How come you live so far from your birthplace?
Regus is the name of the company managing the office space. Currently in Bothell on the Eastside of Seattle area. Orlando FL is my US hometown yes. Not a birthplace, though. I was born in Bulgaria in the beautiful city of Veliko Turnovo — lived there until my mid-20s. The news for this question is — moving back to FL this month. So CFL Systems will be once again located in FL where it belongs.
We know that you are fluent in Russian! Where did you study it?
It was not by choice. Since Bulgaria was part of the Eastern Block back when Russia was USSR, the Russian language was a mandatory class in school. It was 7 years of classes in Russian for me. My wife is from Odessa, Ukraine, so Russian is one of the main languages at home alongside with Bulgarian and English. Our 3-year-old girl is becoming fluent in all 3 of them.
Thank you for your answers, Steve and a prosperous new year for you, your family and your business.
NB: The interviewee's views are entirely his own and may not always reflect the views of X-Cart.
Subscribe to Our Weekly Newsletter to Get
Expert-Backed

Tips Straight Into Your Inbox

One email a week, we promise.

Awesome! You won't be disappointed 😉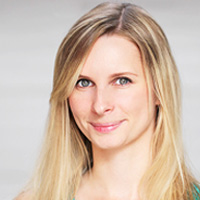 Helen Golubeva
SEO and Content Marketing Specialist at Seller Labs
Helen is an SEO and Content Marketing Specialist at Seller Labs. She has been creating and planning content for over 10 years, with 5+ years specializing in eCommerce.