Partnership with G2A Pay: Payment Solution for Merchants Aspiring to Grow Globally

22 years ago, on August 11, 1994, the first item was bought online. It was a "Ten summoner's Tales" album by Sting, for $12.48 plus shipping.
That day no one could even imagine that two decades later more than 78% of the total world population would use their gadgets to shop online. Now, sitting in a comfy chair, they buy everything — from pizza to knock-off Chanel dresses for their dogs.
It's a booming industry throughout the entire world. Also, it is a vital part of your business — if you are unable to accept payments globally, your top notch website and #1 ranking in Google would be for nothing.
But this shouldn't be an issue for you. X-Cart recently partnered with G2A PAY — easy checkout solution, which will help you to accept payments from customers anywhere in the world… with no hidden costs and 100% chargeback coverage.
But there's more. Let's have a look at the examples of how else they can be useful for your business:
Accept 150+ payment methods to grow your sales
People are more likely to use payment methods they are accustomed to.
Just imagine for a moment. A Chinese customer is trying to buy some items from your store, but the only way he can do it is with accepted payment method is VISA. Will he finalize this payment? Never.
Luckily, G2A PAY allows you to accept Alipay (so familiar to Asian people) … and more than 150 other payment methods in 80 currencies. Moreover, it is available in 20 languages, so translation difficulties will never be the blocker.
Pay for what you use. No extras. No surprises.
How often do you have to pay more due to some hidden fees? For instance, you sign up for a free trial and later not notice when a monthly fee begins landing on your credit card. Annoying, isn't it?
With G2A PAY everything is maximally transparent — no "grey charges", no setup or monthly fees (for merchants); no top up fees & transaction fees (for 10 million G2A Wallet users). Just simple transparent pay-as-you-go pricing.
Be on the safe side
Our criminal-driven world taught us to always be on the look-out for an internet scam.
G2A PAY cutting edge security system will allow you to lay back as it can immediately identify all fraudulent transactions on your account in real-time. They also do their best to protect you against chargebacks and reversals, and help you with disputes, once someone is not quite satisfied with your services.
Let your customers be mobile
As 45% of all online sales are made through mobile devices, it's highly important that your checkout page be responsive.
X-Cart is already fully optimized for mobile — responsive design makes your store look perfect virtually on any device, allows your shoppers manage your store on-the-go (receive payments, view items, set up shipping and taxes etc.) and pass Google's mobile-friendliness test without any hassle.
G2A PAY payment gateway is also mobile-friendly and covers a wide range of devices. — sSo, no matter what gadget your client use, be it an iPhone or an Android tablet, there definitely will be no troubles making payments.
Get professional assistance 24/7/365
To top it all, you'll never be left alone with your payment issues. G2A PAY has their own help center, based in Poland. It is accessible day-and-night through either live chat or email. Their support guys are always ready to assist you anytime with anything and answer any question you ask, be it a setup problem or a transaction-related question. We've checked it!
Free integration is already available for X-Cart 5.3
Now a few words about our G2A PAY module, which is already available for our brand new X-Cart 5.3 software version.
To start using this extension you should make a few quick steps. First, go to the Modules section of your store's admin area, find G2A PAY module there, enable it and make a few settings. On the module setup page, you should fill in several fields, like your merchant email, Secret, API hash and IPN URI.
Where can you get these settings? All this information can be found on G2A PAY website. Please, register here to create your G2A ID, then go to their settings page to see your account verification details there. All you need to do is to copy them to your X-Cart G2A PAY module configuration page.
Or you can do it a way easier — just send an integration request to G2A PAY and they'll guide you through the entire process from the beginning.
By the way, installation of G2A PAY this module, as well as further assistance, are absolutely free of charge. No hidden costs. No monthly fees. No surprises. Neither from X-Cart nor from G2A PAY.
Enjoy!
Subscribe to Our Weekly Newsletter to Get
Expert-Backed

Tips Straight Into Your Inbox

One email a week, we promise.

Awesome! You won't be disappointed 😉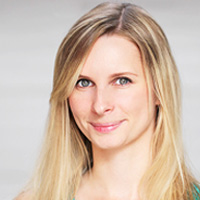 Helen Golubeva
SEO and Content Marketing Specialist at Seller Labs
Helen is an SEO and Content Marketing Specialist at Seller Labs. She has been creating and planning content for over 10 years, with 5+ years specializing in eCommerce.