←
Back to Blog
Segment.com: a Single Integration to 180+ Popular Marketing Services
About a year ago we realized that Google Analytics, although very powerful, did not provide enough insight into visitors behavior. We felt that our website could convert better but were blind on where to start from. So we made a thorough market research and found some modern analytical systems that seemed good enough to try (Mixpanel, Kissmetrics, RJMetrics, Heap, Keen.io and others).
But it led to another challenge: we had to try them all and choose the best one within the shortest possible time. Although all the integrations were quite straightforward, we would have spent months to implement them.
Looking for a solution we stumbled upon a system called Segment — a modern customer data hub that collects information from your website visitors and streams it to 180 different marketing systems. In other words, it's a single integration to every marketing tool your business may ever need.
During the next month, we tried all the analytics tools, which, as we thought, could improve our website's conversion rate and thus significantly boost profits. All through Segment. Without a single line of integration code written. And it turned out to be truly amazing! Let's see how we've done it, step by step:
First and foremost, we created a conversion funnel with Mixpanel to track actions our customers take and identify where they are dropping off.
When we had the overall picture of our customers' journey, we decided to get the details. For that purpose, we made scroll and heat maps with CrazyEgg to visualize users' behavior on our website. It helped our team to improve the overall look and feel of the landing page (and a few others) by identifying which design elements are performing best and which go unnoticed. The more people clicked on a certain spot, the brighter was the area. That simple. We also spied upon them with Inspectlet. This service recorded videos of our customers so that we could see exactly what they were looking for, what pages they surfed and what kept them from making a purchase (probably, the most valuable metric for every company, isn't it?).
As soon as we microscopically inspected our customers' behavior, needless to say, we could turn our attention to improving it (you know, sky's the limit!). So, we made A/B testing with Optimizely, which allowed us to experiment with the website's interface. As a result, we not only managed to increase our sales and on-site time, but also made our users a bit more happy 🙂
We also tested different types of chatbots and finally chose the best one — UserVoice. It helped us to capture lots of valuable feedback from our customers about their experience, which made our team more effective.
And there comes one more tool — Mixpanel's Predict, which we still use on a daily basis. This smart system ingested our company's data, analyzed it and suggested powerful actions to nudge our users into becoming engaged. Just like a magician that predicts the future!
You know what? We were amazed at the results. www.x-cart.com conversion rate increased by 320%. Sales — by a factor of 3.
After a year of use, we can definitely say that Segment is one of the most powerful and valuable integrations for a business website ever. And we believe that every X-Cart merchant should give it a try.
To make things easier, we developed a free addon for X-Cart 5. It's called 'Segment Integration' and may already be installed from the Marketplace.
We've also developed an integration module for the latest v4.7.6 of X-Cart 4. Later on, we are going to release Segment integrations for all popular X-Cart 4 versions. Please be so kind and let us know the exact version of your X-Cart 4 store to get the module quicker.
How to install Segment:
Install 'Segment Integration' addon
Create a free account with Segment.com
Add your website as a data source in Segment back end: click Add Source > Website > Javascript and click the 'Connect' button. You do not need to add the suggested Javascript code as you have already installed Segment in your X-Cart back end.
Enter the full URL of your store.
Find the Source Key and Write Key values in Settings -> API Keys section at Segment and submit it to appropriate fields at 'Segment Integration' module settings page in your X-Cart admin.
You are all set! Segment is now collecting your website data.
Integrations are enabled in a similar manner:
Create an account
Submit API keys to appropriate integration page in Segment backend.
Wait for data to flow to the newly added system.
At a first glance, it all may seem complicated but you won't regret if you try. We promise.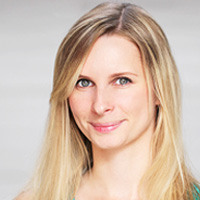 Helen Golubeva
SEO and Content Marketing Specialist at Seller Labs
Helen is an SEO and Content Marketing Specialist at X-Cart, a Seller Labs company. She has been creating and planning content for over 10 years, with 5+ years specializing in eCommerce.
Subscribe to Our Weekly Newsletter to Get
Expert-Backed

Tips Straight Into Your Inbox

Awesome! You won't be disappointed 😉