←
Back to Blog
Selling Subscriptions: Your Sure Way to Grow Recurring Revenue
The global subscription eCommerce market has been growing rapidly throughout the past few years and is thriving more than ever now, with the COVID-19 impact on the world of online trade. In 2021 and 2022 its size registered at $72.92 billion and $120.04 billion respectively. Furthermore, recent research studies show its size is expected to reach a whopping $904.2 billion by 2026. 
Well, isn't this sort of exponential growth an excellent reason to start selling subscription services online and have a fair share of this blossoming market?
If you are reading this blog post, you are either starting an online subscription business from scratch or considering transforming your business to sell subscriptions online and bring recurring revenue into your eCommerce store. In both cases, you are in the right place.
In this article, I am going to introduce you to the fascinating world of subscription eCommerce, uncover reasons to enter it, touch upon some relevant statistics and types of subscriptions, and outline ways to start selling subscriptions.
Let me fill you in one step at a time. 
What Is a Subscription?
A subscription business model implies offering products and services on a regular basis in return for recurring payments.
How many subscriptions do I have? As a consumer, you might have asked yourself the question multiple times, and just like 61M+ other US consumers, you are likely to have at least one active subscription. Which subscriptions are worth it? Well, that depends on who you ask. You might have signed up for Amazon Prime or Netflix or your favorite online journal or – like me – for a supply of dog food delivered to your doorsteps on a regular basis, and all of these present a personal value to you.
All of the aforementioned subscription services share one important similarity: recurring payments.
Types of Subscriptions
Since we've landed on types of subscriptions, it's only logical to proceed and look into each one. Let's start with the most rapidly growing one.
Subscription Box
Subscription boxes are normally physical goods delivered to the consumer regularly. Even though the boxed products may be of practical value, subscription boxes are designed first and foremost to be an experience, giving consumers a reason to be looking forward to their next delivery.
Common subscription box examples are healthy meal kits, teas and snacks, unique pop culture items, makeup and beauty products. The list goes on with products in various business niches: apparel, food and drinks, jewelry, toys and merchandise, fitness equipment, treats for your pets, baby supplies, domestic products, you name it!.
Virtually any kind of goods that can be bundled, wrapped up, and delivered on a regular basis is a potential for starting to sell subscription boxes.
Membership
Memberships are generally educational content, access to particular services or prices, design stocks, online training courses, etc.
The most outstanding example of a membership subscription is Amazon Prime, where you get access to special shipping conditions, early access to sales, and other perks that go at a fair monthly price.
Another fascinating example of a membership subscription that's relatively new and growing in popularity is clothing rental. Such grand players as Ann Taylor and Banana Republic are among the brands offering clothing rental in a successful attempt to expand their businesses even further.
Subscribe and Save
Subscribe and Save businesses give customers an opportunity to subscribe to a product to get an immediate discount or gain long-term value over time.
You might find Subscribe and Save examples in such business verticals as food, fashion, home, hobby, pets, health and wellness, or even electronics.
Media and Streaming Subscriptions
In this case, the subscription service is the means of mass communication: broadcasting, publishing, and the Internet. It includes audio and video streaming services, podcasts, digital broadcast, and print subscription services.
Offering an opportunity to subscribe to a media channel increases user engagement, makes the content more alluring to the audience, and provides monthly revenue. Just like some businesses sell magazine subscriptions, many more sell access to online media.
A truly outstanding example of a company that sells video subscriptions online is Netflix.
Digital Subscription
Digital subscriptions provide access to products, technology, and services from a computer or a mobile device. Various businesses now sell digital subscription services, such as LinkedIn or Uber.
Software as a Service (SaaS)
It is a method of software licensing where software is accessible online via a subscription rather than bought once and installed on a personal computer.
The Benefits of Selling Subscriptions
To a consumer, the apparent benefits are:
convenience
savings of both time and money
various additional perks depending on the subscription they are using
As a business, the three major reasons to sell monthly subscriptions come as follows: 
1. Recurring Revenue
When customers sign up for a subscription, they are bound to spend money with you for a long period of time. This is the most obvious advantage of selling subscriptions, and the most important one. Not only does it bring more long-term revenue, but also allows you to forecast your sales, which makes your business more stable and sustainable. 
2. Easier Inventory Management
Or at least more predictable. When you understand how many products you sell in a given period, it is undoubtedly much easier to stock up on time and in necessary amounts (without having to store more products that you can sell). 
3. Customer Loyalty
If the customers buy a subscription for cost savings and convenience, the longer they stay with you, the more value they get from the subscription. Such loyalty goes a long way when it comes to customer retention. In turn, a high level of customer loyalty can guarantee long-term success for your business, ensuring a high customer lifetime value, as loyal customers tend to buy more over time. 
How to Sell Subscriptions
Now, if I've convinced you that subscriptions are a sure way to grow your business, let's move on to the how-to's.
Once you know your niche, the next major consideration is the pricing strategy. The crux of a subscription is that customers pay you over time on a regular basis – monthly, yearly, bi-annually, bi-weekly, or even daily. But how exactly do you price your subscriptions?
There are different methods of how to sell a subscription service online. The most popular pricing models for subscription eCommerce businesses are:
Fixed term payments
Recurring subscriptions with fixed price per period
Front-loaded membership pricing
Installment plans
Free or reduced-rate trial periods
Lifetime membership
Group pricing / Sponsored membership / Umbrella plans
Add-on pricing models
Utility pricing
Donations or "Pay What You Want"
There are more of them, of course, and you may even come up with your own unique type, but all of them pose a practical challenge: accepting online payments.
You may have never thought of that, but for all the value subscription-based pricing brings to your business, accepting recurring payments may be a pain. One of the most outstanding concerns among online merchants is the necessity to save customers' credit card information to be able to charge the cards later – mainly for two reasons.
Not all payment providers allow storing credit card information for security reasons, and the ones that do have to undergo some very serious assessments to ensure the safety and security of the sensitive information.
Besides, ensuring smooth cash flow behind the scenes with a subscription eCommerce business might be tricky, with charges having to be assigned to a specific sale, credit cards expiring or being low on funds, payment errors, refunds, etc. But there is a solution, of course. 
A Couple Last-Minute Tips
In this article, we've outlined the benefits of subscriptions, given some examples to inspire you, and provided a solution to one of the trickiest parts of a subscription-based business model.
Regardless of the pricing model, any subscription business must first value the relationship with the customer. In recent years, the scale has tipped from the transactional model to the relationship model. Nowadays, a customer is more than just the source of revenue, but a partner worth building long-term relationships with. Subscriptions are an effective way to build such relationships, even more so if combined with brand marketing, impeccable customer care, personalized approach, and deliverables.
To sum it up, a subscription model can be a solution to growing your business rapidly, provided that you are ready to invest in building a friendship with your customers and delivering quality products and services for them to want to stay with you.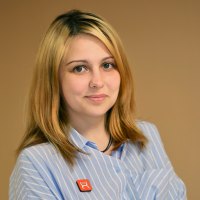 Anastasia Zhavoronkova
Lead Marketing Coordinator at Seller Labs and X-Cart
Anastasia has over 8 years of experience in the eCommerce industry. Having been a Customer Care agent in the past, she knows exactly what eCommerce merchants' needs are, and uses her knowledge in Marketing to bring value to the community by sharing her thoughts on relevant topics.
Subscribe to Our Weekly Newsletter to Get
Expert-Backed

Tips Straight Into Your Inbox

Awesome! You won't be disappointed 😉