Webinar Video: 'Easy way to capture Chinese e-market'. Webinar with KK Chen, VP of Pilibaba
KK's speech at the X-Cart latest Meetup in Orlando caught everyone's attention and brought about a heap of questions. That's why we decided to set up an extra webinar & AMA session on this topic (free for all X-Cart users!).
Chinese population has already reached 1.4 billion, which is about 20% of the total world population. Mind-blowing, right? The better half of them (it's like UK, France, Germany and Italy taken together) regularly surf the net and buy up things. Just imagine how appealing this can be for you.
Is it THAT hard to break into? Yes.
Unfortunately, China still appears to be "terra incognita" for outlandish merchants. Even such market majors as Coca Cola & Wikipedia had to strive a bit! Here are the 6 pain points of entering Chinese market:
1. They will never use Visa or Mastercard
Chinese are used to pay online with AliPay (only!), which is almost unknown for european customers. Just try to offer a Сhinese man to use Visa or MasterCard, and you will get a look full of grief. There might also be some problems with international air freight costs, duties and taxes.
2. Shipping to Asia is over-expensive

DHL, UPS, FedEx and other means of shipping are relatively expensive. The study reveals that 44% of customers quit their shopping cart outright if the shipping and handling costs are too high. Shipping time also matters much.
3. Сustoms clearance is like a jigsaw puzzle
Customs сlearance in China is a real challenge for most merchants. Lack of transparency, vague tariffs, required product regulations and licensing issues are only a few of the barriers a shipper may face.
4. Unpredictable landed price
Landed price is made up of taxes and international air freight cost. In the end, it may turn out to be dreadfully high.
5. Pardon! It's all… Chinese to me
Once you choose to sell goods to China, you will have to hire a Chinese (or even Mandarin) speaking guy who will consult your clients. Or maybe you can do it yourself?
6. Your brand is "alien" to them
Marketing is the first step you should make entering the Chinese market. But in China things work in an absolutely weird way. Even Google had to quit.
Take it easy! There's the way
The things are not that sad as they seem to be. Alibaba managed to capture 80% of Chinese market. And you will. KK from Pilibaba will share his staggering experience in winning Chinese hearts and minds and will tell you how to: 
accept Yuans;

ship to China for the cheapest price;

be relaxed about Chinese customs control;

easily calculate taxes & duties. No hidden tricks!

consult clients in Mandarin without learning it;

market your ideas in Asia.
Video
About the speaker
About Pilibaba
Get the Best
Expert-Backed

Tips on Selling Online Straight into Your Inbox

Only one email a week, we promise

Awesome! You won't be disappointed 😉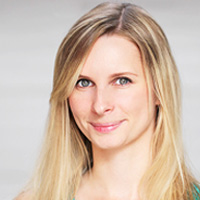 Helen Golubeva
Storyteller at X-Cart
Addicted to yoga, interested in philosophy, and totally mad about copywriting. She loves using the power of words to inspire people and help them grow their eCommerce businesses.