X-Cart Meetup in Orlando on June, 2nd. Free registration!

Chat, e-mail, Help Desk, forum and even phone will never replace live conversation. So, meetups have become a great tradition, bringing you and us new goals and fresh ideas, interesting contacts and attractive opportunities. Come to our networking event to
learn about X-Cart destiny directly from Top managers;
share all your concerns about our software and services and get your problems resolved;
talk to our key partners and see how their services can benefit your business;
meet other X-Cart users and developers to exchange your experience with X-Cart.
Registration is free. Profitably spent time and most positive emotions guaranteed.
The Meetup will take place in Courtyard Orlando Downtown on June, 2 from 1:00pm to 8:00pm. By the way, if you decide to spend a night in Orlando, they offer a discount for X-Cart guests who book the room by the 1st of May.
Agenda
1:00 pm – start of the Meetup, networking
1:30 pm – greeting by Avalara, sponsor of the event
1:45 pm – greeting by Pilibaba, sponsor of the event
2:00 pm – greeting by Total Server Solution, sponsor of the event
2:15 pm – presentation from X-Cart CEO about the current state of things, key metrics for 2016, roadmaps for X-Cart 4 and X-Cart 5
2:45 pm – Q&A for X-Cart reps
3:30 pm – break
3:45 pm – Mike White: Optimizing your site for speed and SEO from a technical perspective
4:45 pm – KK Chen: E-commerce in China today and challenge of doing cross-border business
5:45 pm – 8:00pm – networking, beer, having fun
Besides Orlando Meetup, there is another great event for you to attend – IRCE in Chicago on June, 7-10. Yes, we'll be there too and will be glad to answer all your questions!
X-Cart team and Sponsors

Max Vydrin
CEO
X-CartHere will be author info

Alex Mulin
Senior BizDev and Head of X-Payments
X-Cart

Alexander Dyatchkov
Head of Technical Support and Hosting Dept's
X-Cart

Alfiya Shamsutdinova
Project Manager
X-Cart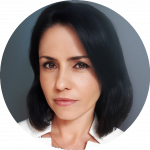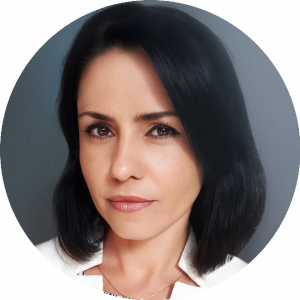 Olesya Vinogradova
Project manager
X-Cart

Vladimir Gritsenko
Head of Marketing Dept
X-Cart

Mike White
also known as XcartGuru
Jadango Web Solutions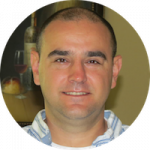 Emerson Nogueira
COO
Total Server Solutions, LLC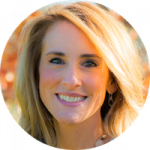 Diana Waterman
Program Marketing Director
Avalara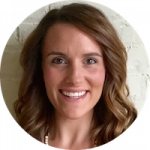 Whitney Williams
Partner Alliance Manager
Avalara



Renee Ren
VP of International Business
Development EMEA
Pilibaba

KK Chen
VP of International Business
Development North America
Pilibaba
Special thanks to our generous sponsors
AvaTax is the market leading cloud-based sales tax automation service by Avalara. It simplifies the tax compliance process and reduces the sales tax audit risk for merchants in the United States, Canada and Europe.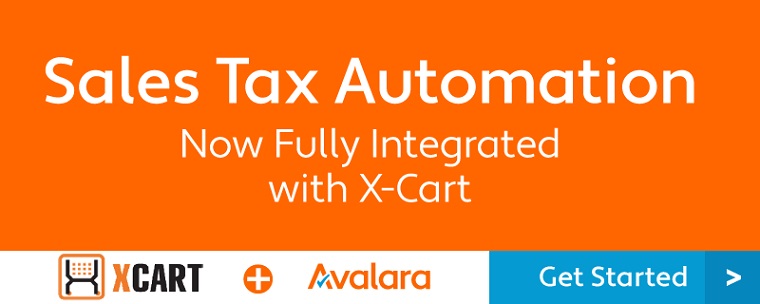 Guaranteed Accurate. AvaTax calculates accurate sales tax for all US states and thousands of product codes.
Real-time integration. Sales tax calculation within your X-Cart checkout process with results automatically saved in your Avalara account.
Stress free returns processing. Your filing is done on time, every time. Guaranteed.
Audit-ready reports at your fingertips, including reports, tax returns and audits.
Affordable. It's priced based on what you need and use. Annual contracts with monthly payment options, starting at $5/Month!
Total Server Solutions provides high performance infrastructure, full stack solutions, and enterprise levels of service to keep your business running strong. Based in Atlanta, GA with many datacenters across North America and abroad, their network, facilities, and personnel can help you gain a global foot print to drive your success.
From single brand shops through to some of the largest international brands, their years of experience and knowledge can help business at all levels realize their greatest potential. They offer e-commerce hosting plans, bare metal servers, fully managed solutions, high performance cloud, and colocation services.
Total Server Solutions is a proud supporter of X-Cart and the entire e-commerce community. The singular goal of Total Server Solutions is to help customers succeed. Visit https://www.totalserversolutions.com to learn how they can help you.
Pilibaba provides localized Checkout Experience – RMB Payment, Calculation of Total Landed Cost, International Shipping Service, Mandarin Customer Service Support and Marketing. Pilibaba simplifies your E-Commerce to China with your existing website. Pilibaba supports major Chinese debit and credit cards and gives merchants the flexibility to convert CNY Payments into USD, EUR, GBP and 12 different kinds of currencies.
Pilibaba's direct delivery service currently covers over 20 countries across the Europe, the North America and Asia.
Pilibaba International Co.,Ltd. established in 2014 and we are committed to provide "simple, safe, fast" solutions to connect global merchants with 1.3 billion Chinese consumers.
Localized payment solution
International logistics
Marketing plan
China market customer service
Subscribe to Our Weekly Newsletter to Get
Expert-Backed

Tips Straight Into Your Inbox

One email a week, we promise.

Awesome! You won't be disappointed 😉

Anna Shvetsova
Quality Assurance Specialist at X-Cart
Anna Shvetsova has over 8 years of experience in the eCommerce industry, making her way from a Customer Care Agent to a Marketing Coordinator to a QA specialist, where she is now. She has a lot of knowledge to share with the merchants and eCommerce business owners, and she enjoys doing it in blog.