X-Cart 4.7.12 Released: PHP7.4 Support, TaxJar, Authy, and more.

Remember when we announced that there were some updates coming to X-Cart 4? Well, we're rolling them out, and so excited to share with you!
We're proud to offer our newest version – X-Cart v4.7.12 – for you, our classic admirers!
Lucky for you, it is faster, stronger, and equipped with even more new integrations. Our goal with these changes is to make your X-Cart Classic experience smoother, helping to improve your shoppers' journey overall.
Now, what makes X-Cart 4.7.12 stronger than its competitors?
PHP 7.4 Support
When you upgrade your server – your site's capacity inevitably grows. PHP 7.4 is the newest version and it's actively supported by our team, unlike PHP 5.6, 7.0, and 7.1. If you've waited till your X-Cart plan could support it, the wait is over!
You'll see significant changes in performance, speed, and your behind the scenes developer – some new features our development team is geeking out over, invisible yet extremely beneficial for your store.
New Integrations and Add-ons
We're pleased to add four new integrations and add-ons that can make a huge impact for your store and site.
Social Feeds Add-on
Social media marketing has proved to be an effective and affordable means of promotion, as well as building brand awareness and loyal customers. If you don't believe us, be sure to check out our comprehensive Social Media Marketing Guide.
TaxJar Integration
We've been partners with TaxJar for quite a while now and we've had integrations for some versions of X-Cart 4 and all versions of X-Cart 5.
We have taken the time and effort to improve the existing integration to work optimally on all latest versions of X-Cart 4.
With this add-on, you can connect your X-Cart store to TaxJar in seconds and save yourself hours every time you need to prepare and file tax returns. Taxes are automatically calculated and applied by state, and all the data is located in one place. As TaxJar says, "Put your taxes on autopilot."
Two-factor Authentication with Authy
Whenever a password is not enough protection, the most efficient way of increasing security is 2FA, or two-factor authentication.
This add-on integrates your X-Cart Classic store with Authy.com, which works on any iPhone, Android or Blackberry device. The integration will send a secure code to your mobile device to add another level of security for your store.
Bugfixes
In this release we've exterminated a few bugs as well as improved the workflow for several add-ons: Product Notifications, Upselling Products, AvaTax, Recommended Products, Amazon Feeds, XMultiCurrency, Facebook E-Commerce.
For details on these, please view our changelog and feel free to share your thoughts on the forum.
Ready to Upgrade or Move On to X-Cart 5?
The free upgrade pack is already available in your HelpDesk account. If you have any questions, our team is standing by to help.
We'd love to help you upgrade to our newer solution, so we've polished the Migration Wizard for you as well. It will transfer your X-Cart Classic store smoothly to X-Cart 5. This DIY migration will only cost you $49.50.
Another option we have available is our professional migration service pack. We offer license upgrade, full data migration and checkup by experts, post-upgrade SEO assistance and conversion monitoring, and three months of technical assistance to ensure you're ready with the new software. This pack costs $989.
Subscribe to Our Weekly Newsletter to Get
Expert-Backed

Tips Straight Into Your Inbox

One email a week, we promise.

Awesome! You won't be disappointed 😉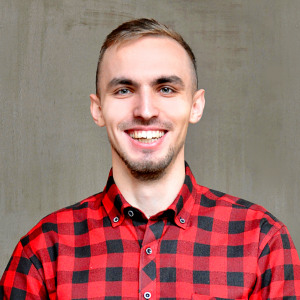 Max Slepuhov
Senior Product Manager at X-Cart
Max is passionate about transforming team processes, searching for and testing the product hypotheses that help X-Cart entrepreneurs grow. In his spare time engaged in sports.