←
Back to Blog
X-Cart Partners with nChannel to Help You Automate Your Multi-channel eCommerce Business
Imagine you sell outdoor equipment. You have thousands of items in your stock, and you are an omni-channel hero.
You've grown your first store to multiple sales channels that include big box online retailers, B2B vendors, and your eCommerce store that you're trying to actively grow.
Looks pretty good, right? BUT…
Your processes that once seemed efficient need to be revamped. Every single order and inventory update, coming to you from various channels, has to be manually entered into your ERP.
This manual process eats half of every day for an unlucky employee. Do you know how much that staff time can cost you annually? It could be tens of thousands of dollars.
To help you deal with the complexity of selling across multiple channels, we've partnered with nChannel, a cloud-based multichannel integration solution.
nChannel automates the movement of B2B and B2C data and transactions between X-Cart and multiple endpoint systems like POS, ERP/accounting, and logistics systems.
You'll be able to push product catalogs to X-Cart, automate order fulfillment, sync inventory and price changes in real-time, and more.
Here are a few standout points about nChannel, a cloud-based integration platform:
1. Hub and Spoke model is on board, which means that nChannel sits as an operational hub between endpoint systems. This makes it very easy to connect, add, change or remove systems as your business evolves.
2. Leverage pre-built connectors that offer out-of-the-box functionality, while also being configurable to your business needs. You won't have to code anything at all.
3. nChannel syncs data in real-time as events happen like when on-hand inventory changes. You don't have to wait even a second, as when the data is synced in batches.
4. The platform provides enterprise-grade audits with aggregated views of every piece of data moving through the platform between X-Cart and your business systems. It makes it easy to quickly identify any data exceptions and failures.
5. Support team is available 24×7 by phone and email. And they proactively monitor your data and perform data re-tries when needed.
6. Your integration runs unattended in the background. You will continue to manage your business from your current endpoint system. You don't need to learn a new piece of software.
What Benefits Will You Get?
Ok. Now that you know the main standout points of nChannel, I guess, you are curious to find out how this may come in handy for you personally.
Below are a few benefits you will get after you start using the nChannel platform to integrate your eCommerce business.
Increase company-wide efficiency. You won't have to manually enter or hand-key your data between X-Cart and your other business systems. This will save your team a lot of time and make your eCommerce biz more efficient. It will also let your team focus on building better products and customer experiences, instead of manual data entry.
Eliminate costly mistakes that may happen when you enter data manually. Automation will save you from mistyping a customer address, shipping the wrong product, or whatever.
Get real-time access to all the data you need that will help you react to events happening with your customers. For example, when to move inventory to one location or another.
Speed up order fulfillment. You'll be able to cut down order processing that took several hours a day to minutes. This, in turn, improves delivery time. Some customers have reported a reduced time for delivery of goods by 25%.
Stop overselling online. With real-time sync of inventory quantities across sales channel, nChannel prevents overselling on any one channel, along with stockouts and backorders.
Take on more complex fulfillment options. Through automation and data translation, you'll find it easy to start using such complex fulfillment options like drop shipping, multi-location fulfillment, and buy online, pick-up in store.
Improve customer experience. You'll be able to provide faster, accurate shipping times, display precise inventory quantities online, automate returns process, provide shipping status to customers, and a lot more.
Retain customers. A good customer experience helps retain high customer satisfaction scores and retention rates.
How Much Money Can You Save Using nChannel?
You can save a substantial sum of money using nChannel. And that's not just an empty phrase.
Let me give you an example.
Back in 2014, Midwest Photo Exchange, a family-owned thirty year old business from Clintonville (Columbus), had to spend up to $15,000 a year for entering data manually to their POS system before they finally implemented nChannel.
Not only it helped them save a vast sum of money, but it virtually eliminated all data errors and wrong deliveries to zero.
Now, nChannel takes milliseconds to do the half-day order entry that cost us $15,000 a year. We don't have to compulsively tally our website's daily orders against our POS. In the POS screens, we enter or update item descriptions once, and without double work from crashes. Because nothing crashes.
This means your company can also have significant savings from slashings to returns and re-shipping costs.
And it, in turn, will have a direct positive effect on your customers' bottom line.
Why Using nChannel is More Profitable for You Than Using Any Other Cloud-based Multichannel Integration Solution?
nChannel is a proven solution in several different retail environments.
It is a robust integration that is designed for eCommerce and retail specifically.
Once integrated, nChannel's platform has a 99.9% uptime guarantee that gives customers confidence that their data is flowing between their systems as it should be.
Here are a few direct quotes from customers based on price and quality to prove that:
There weren't a lot of vendors in the marketplace that were capable or had the depth of expertise as nChannel with this type of integration.
We could have saved money and selected a less expensive solution, but we needed specialists that were willing to act as an extension of our team. Other vendors didn't have the expertise or market history. I believe that you get what you pay for, and we couldn't risk going with a vendor who might disappear in a month.
Things will happen (when integrating disparate systems) and so creative thinking is the most treasured and valued attributes in a partner. nChannel's honesty, transparency, and collaboration has fostered a great working relationship we can count on.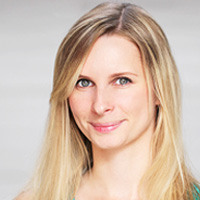 Helen Golubeva
Freelance SEO and Content Marketing Specialist
Helen is an SEO and Content Marketing Specialist. She has been creating and planning content for over 10 years, with 5+ years specializing in eCommerce.
Subscribe to Our Weekly Newsletter to Get
Expert-Backed

Tips Straight Into Your Inbox

Awesome! You won't be disappointed 😉