X-Cart Cloud: Starting Your Journey Has Never Been So Easy
Quickly launch and grow your eCommerce business on a platform designed to meet your needs today, tomorrow and in the future.
Starting at $49/month
Everything you need to build and launch your store.
Unlimited Sales, Unlimited Products, Zero Transaction Fees
Online Store Builder
SEO & Mobile-Friendly Designs
Product Reviews
Discounts & Coupons
Featured Products
Advertising Integrations
Marketing Email Integrations
Single & Multi-Page Checkout
100% PCI-DSS Ready
120+ Payment Gateways
Abandoned Cart Recovery
Real-time Shipping Quotes
Free Sitewide HTTPS & SSL
Security Monitoring
Powerful Hosting
24×7 Support
You run your business… We run your site.
Learn how to build an online store with X‑Cart
1. Jumpstart an online store in seconds by submitting the form.
2. Building your online store is complete! You have a high‑end eCommerce website, optimized for mobile commerce as well. Fast, efficient, attractive, and, which is most important, converting!
3. Login and start managing the eCommerce store. Add and edit products, connect payment gateways, enable shipping carriers to get shipping rates in real‑time.
4. Test it in all directions and get a professional 24/7 technical support, if you're stuck.
5. By the time your free trial has ended you will see why X-Cart Cloud is a perfect choice, simply select a payment option and grow your sales.
6. Launching your store is just the start, continue to explore ways to engage with your audience, improve search, and grow your sales with our AppStore.
Experienced and Knowledgeable Customer Support
You don't need to hire or train a team of IT experts to keep your store up and running. Our eCommerce experts are available 24×7 to answer questions and ensure your store is well-maintained.
Guaranteed Uptime and Security
X-Cart Cloud delivers speed, performance and security following industry best practices to ensure your eCommerce store is up 99.99% of time. Security is kept to the maximum and software updates are managed automatically by our team of skilled professionals. We run your site so you can focus on growing your business!
High-converting checkout and secure payments






Don't let them go
Fast one-page checkout. Payment form right on checkout page (X-Payments needed), Social login for fast registration and checkout. Coupons. Abandoned shopping cart reminder. X-Cart will fight fiercely, like a tiger, for every order and every dollar of yours!
Premium partner of PayPal
PayPal is another top payment option – a must have, we believe! Without monthly fees for a merchant, trusted by millions of customers, safe and reliable. X-Cart is a premium PayPal partner and we're proud to recommend this solution for ecommerce businesses of all sizes.
120+ credit cards processors
Online selling is impossible without accepting payments. Top ecommerce sites accept credit cards online. In X-Cart, you will find an amazing collection of 120+ payment gateway integrations, all done in accordance with PCI compliance requirements. Just choose your favourite credit card processor, install and start selling.
Recurring payments & ability to save credit cards
Host the payment page right on your eCommerce website and access 50+ payment processors with PCI Level 1 certified payment application X-Payments. It also enables recurring payments and subscriptions, as well as "storage" of credit card details. All PCI-compliant, thanks to tokenization magic.
Customize Your Ecommerce Site Design
Vibrant themes with best industry technologies aboard
Visit our theme store to one of our many high-converting responsive eCommerce templates, implement minor tweaks to match your brand and you are all set.
Everything is possible in the eCommerce solution of a dream!
Unbeaten flexibility – top choice for smart business owners
Integrate a payment gateway that will process a cryptocurrency or enable Apple Pay in your store? Connect a Chinese carrier to calculate shipping rates in real time? Display the most recent videos from your Youtube Channel on the home page?
You do not need Wix Code or any other fancy development tools to customize X-Cart look and feel.
Ship like a pro!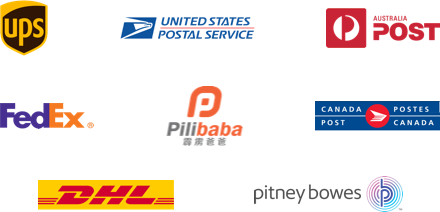 Real-time shipping rates
Best eCommerce website builders have integrations with top shipping carriers like UPS, USPS, FedEx, CanadaPost, Australia Post, DHL. So does X‑Cart! To get started, you can find a free ready‑made integration in the app market. The carrier you select will return rates, delivery time and shipping methods in real time.
Prelogin shipping-cost calc
No matter what shipping cost calculation method you enable and set up in your ecommerce store, there will be a pre‑login shipping cost calculator for your customers on the shopping cart page. The shipping rates will be updated once the buyer logs in or specifies the ship‑to address on the checkout page.
Shipping automation for greater productivity
ShippingEasy, ShipWorks, Stamps.com have direct integrtaions with X‑Cart. At the stage when you're just building an online store, you will hardly want to pay extra to automate daily shipping tasks. But as your online business grows, you will want to optimise your entire shipping workflow for greater productivity and accuracy.
Flexible setup of manually-defined rates
Second, you can define the shipping rates manually, based on destination zones, as well as number of items, weigh or items, dimensions of the product box, and order totals.
Spread the word: Market like crazy!
All possible "white hat" SEO tools at your service
In organic traffic we trust. "Rank high or die" – that's the harsh reality of eCommerce website. Online Stores, powered by X-Cart, do rank high. You have all possible tools to achieve this: sitemaps, all kinds of meta tags and titles, rich snippets, canonical URLs, SEO-friendly category filters, Accelerated Mobile Pages and more.
Turn insights into actions with analytics tools
Google Analytics and Yandex.Metrica, Mailchimp's eCommerce 360 feature and eCommerce Google Analytics. Diib analytics, Segment, CloudSearch and other apps to improve your customers' engagement by times.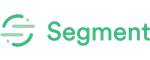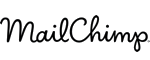 Email Marketing – Your Fruitful Income Stream
Transactional emails powered by Mandrill. Email automation and on‑off emails powered by Mailchimp. Abandoned cart reminders to revive the pending purchases – all the best practices to start selling successfully.
Install themes and apps to improve your store
Hundreds of addons and themes to choose from
Every extensions and theme in our store, free and paid ones, all reviewed by our QA specialists – that's a treasure chest you have a key for! Every app in our store will directly connect to your store in just a few clicks. Once you activate the app, you are ready to go.
Professional 24/7 support and a full stack of eCommerce services
24/7 all-around support
Just starting an online store or have been running it for a while? No matter how experienced you are in eCommerce business, sometimes, there will be questions beyond your competence. Should you need a helpful hand, we will be there in no time. Just give a whistle! Phone support, a chat or emails – what do you like most?
Everything eCommerce services
X-Cart is the only vendor that, in addition to an ecommerce platform itself, offers a full stack of eCommerce design and development services, migration assistance, SEO consulting, SSL certificates, domain names and more.
38,000+ Online Stores Trust
X-Cart
Loads of online shops and brands have emerged in the industry with the help of X-Cart eCommerce Platform.
Pearls Only
CariD
Rotopax
The Pajama Company
Bedstar
BFC Creations
LA MER Collections
Ann 'N' Eve
Larrimor's
O-cha.com
Shop Chimney
VSA Fitness
Orthotic Shop
Mix4max
Common People Services, LLC
Wishawish
Trading Phrases
Everything Princesses
Fast Growing Trees
Top Secret Recipes
StandOut
X-Cart Fires up eCommerce Business Worldwide
Though there are dozens of online store builders on the market, you're making the right choice, looking at X-Cart. It's the best eCommerce platform to start an online store, grow your business and conquer new markets.
Discover the Amazing Possibilities of the
X-Cart Cloud

eCommerce Solution

Launch a Successful Online Store in the Cloud with us

Try a Free 30-day Trial