←
Back to Blog
Ann 'N' Eve, Ecommerce Site That Sells Gorgeous Western Wear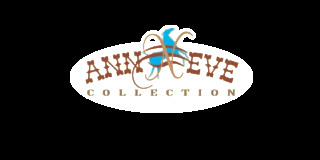 Granada Hills, CA (US)
Opened in 2015
www.annneve.com
6 years
selling online with X-Cart
I am the founder, owner and designer of Ann N Eve eCommerce store, selling Western Wear apparel and accessories for over 30 years. I oversee all operations and decisions in my business. I have a passion for my art and it is what I always love to do. I have had the pleasure of creating one-of-a-kind designs for several celebrities and various wedding occasions.
X-Cart offers all the services I needed and that too at a reasonable and affordable price.
My brick and mortar store did well and customers encouraged me to open an online store to serve the rest of the world selling online. I launched my first eCommerce site 15 years back and this year I replaced it with an X-Cart store.
I like that my X-Cart store conveys the message and has a beautiful and pleasant design, making my latest products, best-sellers, related products, promotions, and announcements stand out. The backend side is designed for ease of use and saves me time in performing routine tasks. To my pleasant surprise, unlike in past instances when I migrated from one shopping cart to another, I started receiving orders from new customers as soon as I launched my store on X-Cart shopping cart. It functions well and it is up to date and easy to navigate for customers, and for a sophisticated cart it is pretty easy to manage. You did a great job!
I do exclusive one-of-a-kind designs for special occasions and also do wholesale and retail. My eCommerce store is unique since I am selling mostly my own designs which you will not find elsewhere, and I sell my products at a low profit to make it as affordable for customers as possible. I also go the extra mile to accommodate special customer requests such as a longer or shorter length, color, waist size and such. Some customers even ask me what to wear with the item they are buying, for a million dollar look, and I offer free personal guidance and advice. I love what I do and I want my customers to look the best when wearing my designs.
I tried different shopping carts in the past years, but none of them were easy to use and all of them had a lot of issues. When I first met Jatin from SharedMall (also featured on the X-Cart success story page) to launch an online store for my local customers, I asked him if he knows of any eCommerce shopping cart for international sales, that is up to date, easy to operate, not too expensive, and with knowledgeable staff. He recommended X-Cart shopping solution and asked me to check your site without pushing me. I liked what I saw and since I trust Jatin with my life I said okay let's do it. I am very glad that I did. What worked best for me is that X-Cart staff is very professional and from the initial store migration to final launch and hosting X-Cart offers all the services I needed and that too at a reasonable and affordable price. You are very professional and know what you are doing. Your team is great! Of course, I must mention that I am not technically savvy, so without Jatin's guidance and help all the way to the launching of my beautiful eCommerce website I would not have a website today. He still helps me to this day and he still has all good things to say about X-Cart.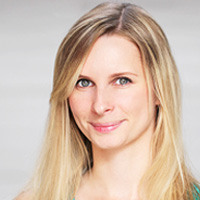 Helen Golubeva
Freelance SEO and Content Marketing Specialist
Helen is an SEO and Content Marketing Specialist. She has been creating and planning content for over 10 years, with 5+ years specializing in eCommerce.
Subscribe to Our Weekly Newsletter to Get
Expert-Backed

Tips Straight Into Your Inbox

Awesome! You won't be disappointed 😉