←
Back to Blog
Use Case: Where Do Canadian Electricians Buy Online?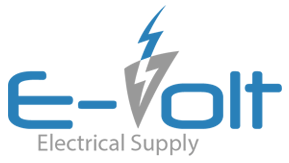 Canada
Opened in 1998
evolt.ca
2019
launched the X-Cart-based online store
5,000+
SKUs in the online store
~600
regular customers - electrical contractors in Canada
1998
launched their first offline store
~$4.5M
processed in sales through X-Cart
100%
positive feedback on Google
E-Volt is a wholesale electrical supply marketplace based in Canada that serves licensed electricians and contractors in Canada and the USA. The marketplace represents the leading manufacturers and distributors of electrical supplies and keeps track of the newest technology trends to be among the first to offer them on the market.
Challenge
E-Volt started as an offline supplier back in 1998 and eventually expanded their store online. They had an in-house developer who managed their whole eCommerce website, but as it grew, it became harder and harder to maintain the website unassisted. Plus, the platform they used at the time wasn't fulfilling all of their business needs. Which is why E-Volt started to look for an eCommerce solution that provided both the software and services, and picked X-Cart (and we are glad they did!!) in 2019.
Previously we had a single developer who was responsible for our entire eCommerce site. When we compared that against the talent pool of X-Cart developers we saw a great opportunity to change.
The specifics of the business required extensive functionality in addition to the out-of-the-box features that pretty much every shopping cart software comes with.
First of all, they needed a marketplace solution with the ability to offer wholesale prices. Since E-Volt serves licensed electricians and contractors, their second "must-have" was the capability to show prices to registered users only, with other content remaining visible to potential customers and crawlable by search engines.
With the two types of customers who shop at E-Volt: electricians and builders, the prices, shipping, and order conditions are slightly different for each type. All registered users needed to have the ability to bid on the items openly, like a classic English auction, where the highest bid gets to buy the product when the auction closes. Naturally, the website admin needs to be able to set the initial price, the minimum bid increment, and the auction duration and monitor each lot in a single place.
E-Volt also wanted to give their customers the convenience of shopping by brand. Traditionally, multiple items of electronic supplies are often purchased together, and based on that, E-Volt wanted to offer their customers special bundles at more advantageous prices.
Lastly, the specifics of the products offered called for a quick and efficient search functionality and, more importantly, the ability to filter products in real time based on various criteria.
Solution
E-Volt worked with X-Cart to achieve their goals.
The default functionality of X-Cart Multi-Vendor in combination with a dedicated server, a few add-ons, and the CloudSearch and Filters service covered most of the business needs.
E-Volt worked closely with X-Cart's own Solution Services team to ensure the out-of–the-box functionality and the add-ons worked precisely in line with the company's needs and integrated seamlessly with the business processes.
It's especially important to ensure that numerous customers can shop at E-Volt without a hitch even during the busy seasons, which is where the dedicated server's extra capacity comes in useful. In addition, there's also a crew of professionals monitoring the server performance available 24/7.. E-Volt rightfully prides itself on excellent customer service, and the superior website's user experience is a small part of it, but essential, nonetheless. .
Normally, the Solution Services team works Time and Material contracts, but since the software functionality covered most of E-Volt's business needs with only minor occasional customization, it made more sense to stick to the regular fixed-price contract in this case.
We don't get to work with auction model businesses very often and it was fun to perform the original business analysis and monitor the project execution to the point where it works exactly as the business owner intended. It's my personal favorite thing in my job to work with a different type of business every time!
Result
E-Volt is now a thriving electric supplies wholesaler with over 5,000 SKU's serving over 600 electricians in Canada. They have processed over $4.5 Million in sales through the platform only by the moment this case study was published, with exclusively the 5-star ratings on Google.
Our X-Cart system handles over 5,000SKU's serving roughly 600 electrical contractors in Canada. We have processed over 4.5Million in sales through the platform with very few issues.
The website turned out powerful in its everyday capacity, plus efficient and user-friendly, offering shoppers:
robust real-time search and filtering capabilities
seamless path to checkout
entertaining and educational blog section
numerous products categorized smartly
The product base is vast, which is why X-Cart provides a personal dedicated server, with the opportunity to extend its bandwidth and capacity anytime on demand. To make sure the website runs smoothly and maintains the best possible speed and security parameters, there's a team of professionals available 24/7. To be able to fix any issue that might arise without losing any data or a single sale, there are frequent automated backups that are stored separately for security reasons.
Want a Similar Positive Experience for Your Very Unique Online Store?
Get in touch with X-Cart to discuss your project.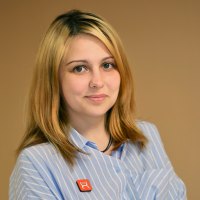 Anastasia Zhavoronkova
Lead Marketing Coordinator at Seller Labs and X-Cart
Anastasia has over 8 years of experience in the eCommerce industry. Having been a Customer Care agent in the past, she knows exactly what eCommerce merchants' needs are, and uses her knowledge in Marketing to bring value to the community by sharing her thoughts on relevant topics.
Subscribe to Our Weekly Newsletter to Get
Expert-Backed

Tips Straight Into Your Inbox

Awesome! You won't be disappointed 😉