X-Cart 24/7 Live Chat, Email and Phone Support. We are Online Round-the-Clock!

Saturday, 5 a.m. While someone is already peacefully sleeping in their cozy beds, the opposite part of the globe is still wide awake and working hard. Our clients have online businesses in 111 countries of the world, and while a New Zealander is closing the doors of his office, the folks in NYC are enjoying their morning coffee. So no matter what time it is at the moment, no matter the distance and miles — there are no more time zones between us.
We're online 24/7.
Not long ago our team was online for 19 hours a day on weekdays and only 8 hours on Saturday and Sunday to answer your questions and keep your eCommerce business running smoothly. It means that on weekends, say, New Yorkers along with all those people living in EDT time zone could contact us only early in the morning from 3 a.m. to 11 a.m., which was lame.
We do understand why 98% of our customers were waiting for this tasty feature so eagerly. You deemed it necessary for us to launch the round-the-clock support at all our meetups (US & UK). You still keep asking us for it now, believe it or not, a full-time support is one of the key factors in choosing an eCommerce platform. And, yes, we absolutely agree with you all — it is a truly must-have option for any future-proof business.
In fact, we added this feature in December 2016. It was a kind of a test as we wanted to make sure everything worked without a hitch. Since the turn of this year, we are working our fingers to the bone to answer your questions within just a couple of hours, non-stop. Now we are finally ready to turn a sour lemon into a scrumptious strawberry pie and announce the availability of 24/7 for everyone.
So, what has changed?
We understand that when a business owner gets stuck with a problem, it's crucial to fix it right then and there, as even the tiniest delay can impact hundreds or thousands of people. Now, any X-Carter, whatever the issue, can get in touch with a member of our customer care team, be it night or day, Sunday or Monday, holiday or someone's birthday. Energy-saving mode is off! X-Cart tech gurus are here to deliver a personal, one-on-one experience right when needed — by phone, live chat, email and, it goes without saying, via HelpDesk.
It doesn't matter what region of the world you live in. If your business is based in San Francisco (CA) and it's Sunday, you do not need to wait until midnight to tackle all your questions. Contact us anytime.
Get instant help. An average response time is 4 hours and 40 minutes, but if you need technical assistance right here and right now, it's not a problem. Get urgent help and our support expert will get in touch within just a couple of minutes (no more than half an hour).
You stay safe when you have to work late. If you are working after hours, there's nothing to worry about. Once you need a hand, we are within your email reach to have your back.
You will be sleeping soundly quite sure that there are no clouds on the horizon. We promise to keep a close eye on what is going on in your online store — analyze your logs, apply security patches, make speed tests and do lots of other useful tasks to keep your business secured and dreams sweet.
Plans & pricing
I'll start by saying that the basic support is always free for you. If you know a thing or two about coding or you've got a tech specialist ready to do your tasks for you, welcome to contact X-Cart experts for instructions. We've got loads of user guides and dev docs to help you understand X-Cart technologies better and start developing.
Once you need real help from the platform creators (who do you think knows X-Cart better than we do?), just subscribe to one of our plans — Standard, Premium or Custom. Taking into account that hardly any developer will toil around-the-clock to be on the watch for scammers and unexpected errors, the price for X-Cart 24/7 support is irresistibly attractive. Paid annually, it starts from $179 and includes FREE managed hosting, Comodo SSL, daily off-site backups, free upgrades within 4th digit (from 5.3.1.4 to 5.3.1.5) and 8 hours response time. Higher plans include free upgrades for all X-Cart 5 branches, yearly full SEO audit, phone/chat support and images optimization. But what's more exciting is that you can be sure you get a reply within 30 minutes. Usually, it's even faster.
Btw, X-Cart Premium support is included in our Enterprise hosting plan by default. The latter one costs only $100 more, but you get both — a lightning-fast hosting and 24/7 support from our team of eCommerce experts.
What is included in all plans?
We've got a few awesome options included in each plan, no matter which one you choose for your business purposes:
Email support. Submit your inquiry via our web-based HelpDesk. No time to log in? Just drop us a line to support@x-cart.com. We are refreshing our mailbox every now and then, I'm not joking.
X-Cart installation. If you are new to our software or you are just preparing to launch your online business, there's no better way to do it than ask specialists make the installation for you. They've cut their teeth on it and can get your store up & running in a couple of clicks.
Store setup assistance. Once the installation is over, you have to spare a few hours of your time to fine-tune your store according to your location, setup currency, payment and shipping methods your users are used to. Don't worry, we will guide you through the whole process.
Logs analysis. Keeping a close watch on your logs can help you identify bottlenecks & highlight problem areas, even when they aren't yet apparent. This can save your online store from potential threats, prevent performance issues and turn your software into a lean & clean system.
Unlimited requests. We love to communicate, so feel free to contact us as often as you like, no limits for you.
Diagnosis. There are times when you've got no clue of what's going on with your software. Ask our expert, he is likely to know the answer already.
Performance audit. Slow loading pages are killing your growth, that's true. Once a quarter, we check your website's uptime and performance to make sure your store is running as optimally as possible.
Basic SEO audit. You've probably heard about Penguin and Panda, which have already killed hundreds of small businesses. Well, now you don't have to care about all these malicious animals. We make a quick SEO analysis quarterly to make sure Google can see your website perfectly well.
Security patching. We regularly apply security patches to keep your data in a secure place.
Experience the enterprise level of support
Need a full-fledged support customized uniquely for you business purposes? Sure thing! Call us at 1-800-657-7957 or contact us here at any time. We will create a custom plan, focused on your individual needs.
One-time fix
If you are not yet ready for monthly or yearly subscription and need only a single-incident assistance once in a while, it's no bother at all. Our support experts are here to get you covered, even if you buy a single support incident.
Our response time is no more than 8 hours. But if you need urgent help, prepare to wait for 30 minutes only — usually much less.
How fast can we really go? Send us a request to find out.
Services not covered by support
There are a few services which are not covered by a support subscription, but available for an additional fee. Here's the full list:
Data migrationCustom developmentWeb designTemplate integrationDevelopment supportSupport for 3rd party modificationsSoftware upgrades for X-Cart 4App development
If you are already subscribed to our technical support services, then you are lucky:) You can relax and enjoy all the new tasty features of twenty-four-hour support at a good old price. No extra charges, no limited options.
Subscribe to Our Weekly Newsletter to Get
Expert-Backed

Tips Straight Into Your Inbox

One email a week, we promise.

Awesome! You won't be disappointed 😉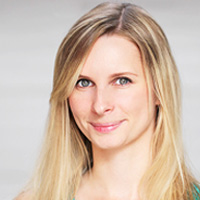 Helen Golubeva
SEO and Content Marketing Specialist at Seller Labs
Helen is an SEO and Content Marketing Specialist at Seller Labs. She has been creating and planning content for over 10 years, with 5+ years specializing in eCommerce.