←
Back to Blog
Use Apple Pay for Your Business and Boost Your Conversion Rates
In the digital era, mobile devices are becoming more popular than desktops. eCommerce is probably one of the first areas that adopted mobile technology, and there are reasons for it. Once you try a mobile experience in an online store, you find that it's as convenient as using your browser to shop, only you have your favorite stores available wherever you are.
To provide the smoothest experience, online stores have to adopt new technologies faster than their competitors. An example of such adoption is the mobile wallet, and Apple Pay® has become one of the most popular options for businesses and shoppers alike.
What is Apple Pay? 
Apple Pay is a digital wallet and when used in online stores or shopping apps, it allows a customer to check out with just a tap. In physical stores, Apple Pay allows contactless payment, provided that the store has a contactless reader.
Apple Pay is compatible with Apple® devices like iPhones®, Apple Watch®, iPad®, and Mac®.
Paying with Apple Pay online is fast and secure, and each transaction is verified with Face ID, Touch ID, or passcode.
Apple Pay Key Benefits
Apple Pay boosts conversion rates by making buying easier than ever. It's a simple and secure way for online shoppers to checkout faster and for online businesses to increase sales. It's a win for both your shoppers and your business.
There are six key strategic benefits of Apple Pay:
It increases conversion rates. Apps and websites enabled with Apple Pay see higher conversion rates compared to stores that only accept credit and debit cards.
It improves checkout flow. Shoppers can complete purchases with a single tap. No lengthy forms are necessary.
It allows for improved privacy and security. Every Apple Pay transaction requires authentication with Face ID, Touch ID, or passcode. You aren't subject to extra liability, either, as your store doesn't get access or in any other way processes your customers' credit cards or any other sensitive information.
It reduces cart abandonment. Shoppers can easily check out with Apple Pay and create an account once the purchase is complete.
It supports all payment use cases. Depending on the format of your online business, you might need Buy Online/Pickup In-Store, subscriptions or split shipment. They are all available with Apple Pay in X-Cart.
Apple Pay is certainly a way to improve your iOS customer base satisfaction. Please refer to the following list of countries and regions that support Apple Pay.
FAQ: Apple Pay for Merchants
How do I start accepting Apple Pay in my X-Cart store?
Every X-Cart 5 version supports Apple Pay via a special app that we designed for more secure payment processing and a better integration with popular payments systems, X-Payments. Just get in touch with your project manager or fill out the form below to start receiving money with Apple Pay.
Offer quick checkout with Apple Pay and watch your conversion rates grow. Get in touch with our Customer Care team to get started with Apple Pay.
I am a small business owner. How much will it cost me to accept Apple Pay?
Apple Pay doesn't charge extra fees for using it. But you pay your normal transaction fees to your payment provider, and you will need an X-Payments plan.
Is it safe to allow my customers to pay with Apple Pay?
Apple Pay is designed with security and privacy in mind, making it a simpler and more secure way to pay than using physical credit, debit, and prepaid cards.
Learn more about Apple Pay security.
Where can I find more information on using Apple Pay in my online store?
Learn more on Apple Pay FAQ for merchants.
If you are ready to accept Apple Pay in your online store or need any information on how to get started, we are here to help.
Apple, Apple Pay, Apple Watch, Face ID, iPad, iPhone, Mac, and Touch ID are trademarks of Apple Inc., registered in the U.S. and other countries.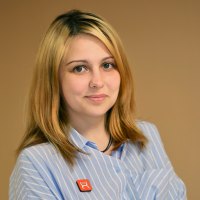 Anastasia Zhavoronkova
Lead Marketing Coordinator at Seller Labs and X-Cart
Anastasia has over 8 years of experience in the eCommerce industry. Having been a Customer Care agent in the past, she knows exactly what eCommerce merchants' needs are, and uses her knowledge in Marketing to bring value to the community by sharing her thoughts on relevant topics.
Subscribe to Our Weekly Newsletter to Get
Expert-Backed

Tips Straight Into Your Inbox

Awesome! You won't be disappointed 😉