Exchange your X-Cart 4 for X-Cart 5 License and… Get Data Migration Absolutely for FREE! Only for the First 20 Volunteers.

Three years ago we announced the launch of X-Cart 5 — easily-customizable, quick to upgrade, responsive, stylish… and completely new. In all aspects.
But time flies so fast and now X-Cart 5 powers more than 8K online stores, becoming one of the most enjoyable eCommerce platforms to play with. No wonder, within a few years it has:
picked up speed dramatically. It's like you use a bicycle for transportation and then replace it with a car. Pedal to the metal, man!
become more lucrative and feature-rich. Now it has over 120 secure payment methods, 55 top-notch responsive design templates and a number of cool marketing options. Use them all to create unique in-store experience:)
proved easy to use and customize. Modules and upgrades are now installed in 1 click. Just push the button and Bob's your uncle — installation complete.
Though it was a long journey, we are not even close to stopping. We continue experimenting with PHP scripts and have fun tweaking and fine-tuning code to deliver an unexpectedly delightful customer experience.
What is more, we want you to share our passion for making a difference and feel inspired to try something new… test drive your store on X-Cart 5, for instance.
Ready to test-drive your store on X-Cart 5?
It goes without saying, that migrating an eCommerce store from one platform to another is not always a picnic. It's almost like moving a brick-and-mortar store from one location to the next. To execute a successful move, it takes time, patience and probably a bottle of wine to cope with stress.
But stop panicking! We've got a perfect plan for you.
Our tech guys are ready and waiting to help 20 first volunteers to successfully migrate from X-Cart 4 (no matter what edition you use — Gold, Gold Plus, Pro or Platinum) to X-Cart 5. Within a few working days, they will perform products, categories, users, membership and settings migration with the help of our 'XC4 to XC5 Migration wizard' beta AddOn, apply a modern highly responsive Crisp White skin and upload the store to our super fast hosting. In such a way you'll get a working store on a new platform… hands down. Afterwards, you'll only have to change the look'n feel and make some additional minor settings.
And now the best part — these services will cost you absolutely nothing.
All you need to do is to make up your mind and get the license upgrade. Btw, you can continue using X-Cart 4 — we will compliment you with NFR (not for resale) license so that you could keep options open in the future and then choose the one that suits you best.
Easy, right?:)
'And what about X-Cart 4?' you'll ask.
We know that you guys also love it and actively use it for many projects. So, don't worry — X-Cart 4 is still running at full blast and we are not going to stop maintaining it for at least 4 years or even more. However, hardly any major improvements are coming, sorry… But if you feel comfortable with this state of things and the platform fully meets your requirements, just keep using it. Why not? Just remember to check for security updates from time to time.
You can find them in your Help Desk account, in section File Area → X-Cart supporting files for previous versions → X-Cart 4.x. (find your branch) → X-Cart 4.x.x (find your version) → Updates and patches.
Subscribe to Our Weekly Newsletter to Get
Expert-Backed

Tips Straight Into Your Inbox

One email a week, we promise.

Awesome! You won't be disappointed 😉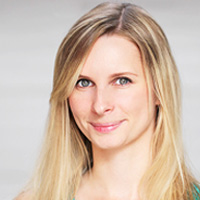 Helen Golubeva
SEO and Content Marketing Specialist at Seller Labs
Helen is an SEO and Content Marketing Specialist at Seller Labs. She has been creating and planning content for over 10 years, with 5+ years specializing in eCommerce.