Halloween is here and Christmas coming. How to boost sales using some holiday SEO magic?

You've definitely noticed that your business results have seasonal effect. Certain events and holidays have obvious impact on your customers behavior and while some occasions decrease shopping activity of online visitors, others make them rush around the web searching for goods and services corresponding to the circumstances. So, why not to capture the full benefits of it?
A little research first…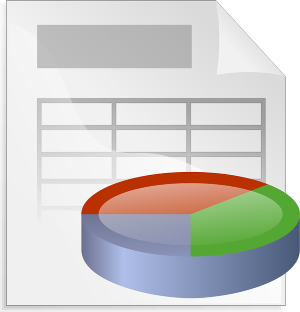 If you are using any tool to control your stores statistics like Google Analytics for example, then you have the base to start working from, i.e. you can check dynamics of your customers activity: pages that have most visits or/and most sales, this will help you to find out which content or promotion tools have brought you more conversions.
To build a successful holiday or some event related campaign you should know who your customers are and what their lifestyle is, and, of course, additional examination of demand to your products and services as well as areas of their distribution will be helpful in looking for some fresh ideas related to your products promotion.
who are your customers?
why they need your products, what are the motives?
who else may be interested in your products, what should be done to attract those clients?
what periods of the year your goods are most popular?
Put yourself in your customer's shoes and guess what words, word combinations or sentences they would use to search for your goods and also what might have changed during this search within some particular events. Use Google Trends tool to get more clear understanding what people are searching for and when. The list of keywords you get during this investigation will help you to optimize event related pages.
Content creation
Info is gathered – half your work is done. It's time to think of content of a landing page and other related pages. If there are lots of products and categories in your store, then besides the landing page, you'll need to add event specific categories. Make sure meta description tags meet these pages goals. They should contain event related messages and offers keywords. The landing page URL is not less important, it should be a generic event related URL (yourstorename.com/Christmass).
Since SEO takes some time, landing page and event specific categories pages should be prepared in advance, i.e. 2-4 months before the event. This time period is required to have the pages ranked by search engines. In some niches though you need to keep landing for target events up all year around to get a decent ranking.
If disclosing your promotion plans in advance is not the case for you, then the landing page and the event specific categories should contain some secondary or at least relevant information, you can add a form where your customers can sign up for event related newsletters.
You may not add a link to the landing page into the homepage or main menu at this time, but it should be added into the footer, for example, or side bar, so that search engines could still find it. Then right before the event starts you'll add it to the homepage.
You may go even further and use a content-first approach, using a blog as a powerful eCommerce website. Choosing the best WordPress Shopping Cart is a no-brainer – you have it already – X-cart integrates with WP in both directions.
Landing page
Landing page representing your event specific offers should be clear and contain full info on the deals you offer as well as reflect the atmosphere of the event. It shouldn't be just offering, but inspiring.
create only one page per one event: more pages will hardly help in getting higher rank
the landing page headline should exactly reflect the content: it's the first thing that customers see and hence has a great impact on the first impression
make the page as simple and obvious as possible: landing page overloaded with information and offers may distract your customers and they will just go away, customers should understand right away what they are getting and what needs to be done
indeed get customers focused on something really important: give it a sense of urgency, let them a feeling that they may miss something
think of the page design: color scheme, relevant images, mobile-friendliness
add social sharing buttons: your site visitors will promote the page for you
if possible, A/B test the page before the event to get more conversions: play with CTA's, headline, design, etc.
Besides all above said, it's worth adding that your whole store should be ready to receive callers and handle the traffic that will increase during the event (intuitive navigation, responsiveness, easy checkout, stable and fast work).
Though we are getting prepared to Christmas sale, it's Halloween time now, so we've searched around to see, how online stores have designed landing pages related to this event. Here are some screenshots illustrating the above described tips in action:
Promote your campaign
Accurately prepared landing page will produce results, however the goal is to create as much awareness as possible, so here are some more steps to take when preparing to a holiday.
Add a few holiday related articles into your blog and link them with the landing page. The content of the articles should be motivating for your customers and dipping into the holiday aura. Depending on the products and services you sell, it may be represented by educational content, gift ideas lists or gift buying guides, holiday ideas or seasonal tips, stories from your customers, etc. Finally, you can just write about new products you've got for the event. Also, you may have your campaign promoted by bloggers you partner with.
Prepare a social media campaign. Social networks is a place where you can direct your campaign to the targeted audience, build interactive communication with your existing and potential clients. While your store should be ready for events and holidays long before, it's never too late to start a social media campaign.
Use email marketing tools to inform your customers of the upcoming campaign and don't forget about a final newsletter announcing the start of the sale. It may make sense to divide your customers emailing list into segments to amend your newsletters campaign.
Also, for preliminary promotion you can use such tools as PPC, event listing sites, seasonal sites, geolocation sites, video-sharing sites, image sharing sites, etc. Everything depends on your goals and budget.
After the event
You won't have to create new landing pages for future events, you can use the same, just correcting its content according to the upcoming event. So, unlink the page from your main menu or homepage and keep it live. You may use it for gathering contact info of those who got to that page or for some other purposes. Next time you are getting prepared to the same holiday the page will have been there for a year ranked by Google all the time.
Once the event is over, spend some time to assess the results of your holiday campaign, to see which tools have brought you more revenue and which didn't really deserve time and effort to be used. Conclusions done upon the results investigation will definitely benefit your future campaigns
Convenient tools
If you are using X-Cart for your store, let us remind you on the features that will be of service to you in holiday campaign preparations.
X-Cart 4
X-Cart 5
Need assistance? Get a consultation of our SEO guru.
Subscribe to Our Weekly Newsletter to Get
Expert-Backed

Tips Straight Into Your Inbox

One email a week, we promise.

Awesome! You won't be disappointed 😉

Anna Shvetsova
Quality Assurance Specialist at X-Cart
Anna Shvetsova has over 8 years of experience in the eCommerce industry, making her way from a Customer Care Agent to a Marketing Coordinator to a QA specialist, where she is now. She has a lot of knowledge to share with the merchants and eCommerce business owners, and she enjoys doing it in blog.