←
Back to Blog
WordPress Shopping Cart: 10 Simple Ways To Sell With WP
Look at this mixed bag and guess what's the reason of putting these so very different celebs and world-famed companies into a single list?
Justin Bieber, Snoop Dogg, Sylvester Stallone.
TechCrunch, LinkedIn, Bloomberg Professional.
Star Wars, The Walt Disney Company, Chicago Bulls.
I bet you guessed. That's WordPress.
Some WordPress Statistics
28% of all the websites, that is over 60 million, are free blogs powered by WordPress. And so is our own site x-cart.com. According to Graig Smith's report (last updated on the 20th of April 2017), 87.6 million is the number of new posts and 44.6 million is the number of comments, appearing on WordPress blogs monthly. Furthermore, the same report says that the number of the monthly pageviews on WordPress blogs exceeds 24.6 billion.
Most noteworthy, these incredible figures convert into a 6 or even 7 figure annual income of the most successful bloggers. Below are some links to back my words up with examples. They point to the income reports, so may study the details. Do I need to mention that each of them has chosen WordPress for their blog?
Just a Girl and Her Blog — In 2016, Abby made $477,981. Her blog name is "lie", btw.
Pinch of Yum — Only in November 2016, food blogger Lindsay made $95,197.34 Multiply it by 12 to imagine the unimaginable annual income.
Smart Passive Income — $1,748,139.45 is the earnings of Pat Flynn for the last 12 months.
Seems like you're already feeling an itch to start your blog immediately — and monetize, monetize, monetize! ( or do you still need more reasons why you should start blogging?)
Content Marketers Are Looking To Monetize
…and it would be a sin not to, given there are so many ways to raise some $$ without leaving your comfy and cozy blog:
Google AdSense, based on either impressions or clicks. But note that you need a custom domain for that – you may not show ads in a free WP blog
Affiliate marketing, giving a partner links to the products and service you recommend to your readers (May I please mention X-Cart affiliate program here as well?)
Sponsored content and paid reviews
Sell your expertise in the form of eBooks, consulting or selling a course
finally, turn your blog into a shopping cart with one of WordPress shopping cart plugins and sell your niche products or even your own product lineup.
With X-Cart being an expert in online shopping and ecommerce platforms, we would like to take a closer look at wp shopping cart plugins. They will convert your blog into either a feature-rich online storefront or, vice versa, a very simple shopping cart. Since there are dozens of them, choosing the best shopping cart for WordPress is not an easy task. Yet, I have already done some homework for you, so your task will become a little easier.
10 Top Ecommerce WordPress Plugins
1. WooCommerce
WooCommerce goes first in our list best of best eCommerce plugins for WordPress. Being a free solution, it's the most popular among dozens of WordPress shopping cart plugins that powers about 30% of all eCommerce websites worldwide. Numerous plugins for WooCommerce dropshipping stores is another advantage you may like.
But given most of Woo's wonderful features are available as paid subscription-based extensions, it's not so free as it seems at the first sight. Say, PayPal and Simplify Commerce are the only payment gateway integrations available out of the box. Do you want 2Checkout or Authorize.Net? Open your purse!
WooCommerce summary
the core package is free
digital or physical products
over 300 free and paid extensions
$399/yr – access to all best ecommerce themes they sell online
USPS Shipping, UPS Shipping, FedEx Shipping are available through paid extensions, from $79/yr for each
five pre-installed gateways: Bank Transfer, Cheque Payment, COD, Credit card payments with PayPal or Simplify Commerce. Dozens of others are available, but from $79/yr for each
2. Ecwid
Ecwid goes second, being a leading choice for small ecommerce business owners who look for a way to easily start an online store. When it broke into the market, it conducted a little revolution. The ECommerce WIDget aka Ecwid can be added to virtually any existing website of yours, be it powered by WordPress, Joomla, Wix, Weebly or some custom-built site. Ecwid makes it smooth, easy and quick. Notably, a free plan is available, but if you do not want a "bare" shop you'll most likely have to choose Venture or Business ($15 and $35/mo, accordingly).
Ecwid Summary
Plans: Free, Venture ($15/mo), Business ($35/mo) and Unlimited ($99/mo)
Adds a store virtually anywhere you have an online presence
Multi-currency, 40+ payment options, real-time shipping calculation, support for 50 languages
100% secure: Ecwid is a PCI compliant, DSS validated Level 1 Service Provider
3. Easy Digital Downloads
Easy Digital Downloads for sure deserves a spot in the top-3. This is a well-thought-out niche product, installed by 60K+ users to create an online store for offering their digital products. Software, documents, photos, ebooks, songs, graphics, you name it. This is a free full-featured eCommerce plugin, but the marketplace of extensions (starting from $19.00) is the place where you're very likely to spend at least a couple of hundred dollars.
Recurring payments, wishlist, sales recovery, cross-sells and upsells, advanced reports, integrations with payment gateways and accounting software – there are so many cool features available as paid addons. This plugin is one of the best choices for creative people selling online.
Easy Digital Downloads Summary
The core package is free
$799/yr — a subscription for 23 extensions: Cross-sell and Upsell, Recurring payments, PDF invoices, Reviews, discounts Pro and more.
Perfect for software, documents, photos, ebooks, songs, graphics
Priority support: $99/45 days or $299/yr
4. WP EasyCart
WP EasyCart that costs from $50 to $150 (one-time fee) is the plugin with 4K+ installs. What is interesting, the reviewers give either 5 starts or just 1 (the average score equals to 4.2). And you know what, while the word "moderate" perfectly describes their pricing scheme, this definition is not about the users of WP EasyCart – it's hard to find 2-3-4 stars ratings, the users are either in the 7th heaven or pretty upset – mainly by the fact that it's not free, though, so it looks like the extension is very very decent.
WP EasyCart Summary
Plans: Lite — $50; Standard — $80; Premium — $150 (one-time fee)
Lifetime license, unlimited free updates
Stripe.com, PayPal, Authorize.net, First Data and 26 more payment gateways included
UPS, USPS, FedEx, DHL, Canada Post, Australia Post for real-time shipping rates
Premium support $100/yr. Access to all extensions and 3rd party eCommerce themes as a bonus.
5. WordPress Simple Paypal Shopping Cart
WordPress Simple Paypal Shopping Cart is a free eCommerce plugin with the title that speaks for itself. It enables you to add an 'Add to Cart' button for your product on any WordPress post or page, turning your WordPress website into an eCommerce website, just like any shopping cart software does. Additionally, it allows you to display the shopping cart on any post, or page, or sidebar.
The authors whine and warn the potential users that there appeared a few exact duplicate copies of their plugin made by other developers. So, "If you want the original one, check the number of installs and reviews, this one boasts 40,000+ installs", they say. The success of this plugin proves that simplicity is a virtue.
WordPress Simple Paypal Shopping Cart Summary
free
"add to cart" button with options if needed (price, shipping, options variations)
Paypal Profile based shipping rates OR shipping rates per item OR shipping rates per checkout
Supports tangible products and digital goods like ebooks (PDF), music files (MP3), audio files, videos, photos, images
cCoupons. Order notification for admin and customers
6. PayPal Shopping Cart Button Pro
Seems like PayPal Shopping Cart Button is one of such "duplicate copies of the original plugin" above. From the functionality point of view, the free version of the plugin is an exact copy indeed. However the authors went on to create a "pro" version. While "pro" is miles away from a truly professional eCommerce solution, compared to a "bare" Paypal button feature it does have something up the sleeve: ability to charge taxes, set up shipping rates per item, apply a fixed discount per item and slightly change the button look and feel.
It costs $39/yr for two sites with support included. "Cheap as chips for what it does", to quote a happy user, who eagerly gives them 5 stars for the plugin itself as well as for the after sales service.
PayPal Shopping Cart Button Pro Summary
$39/yr for 2 sites
Manage your PayPal buttons and view sales within WP dashboard
Basic inventory management and customisable sold out message
Order Notifications to admin and buyers
Tax calculation, coupons, individual paypal accounts for each button.
7. Cart 66
Cart 66 is the cloud solution that places its stake in security. Even if the hackers gain access to your WordPress site, all your eCommerce data (customers data, payment gateways, your bank account info, digital files for your electronically distributed goods, product descriptions — everything!) is safe. Cart66 protects all of your critical eCommerce data in a secure cloud account. There's a free 14 days trial and two plans to choose from: Ember and Fire ($19/mo and $49/mo).
It seems strange to me that they decided to make Google Analytics available for the users of the top plan only. The other features you get with Fire (but not with Ember) are recurring payments, real-time shipping rates, customer's access to the order history, membership-based access. Given most of them are a must have for an ecommerce store, it looks like the "Ember" plan exists only to give an illusion of choice – you're expected to pay $49/mo, point. Am I biased?
Cart 66 Summary
Plans: Ember ( $19/mo) and Fire ($49/mo)
Built-in recurring billing engine and support for over 100 payment gateways
memberships, taxes, shipping, coupons, promotions
physical and digital goods
Customer accounts with order history, stored credit cards, and address book
8. eCommerce WD – eCommerce shopping cart plugin
eCommerce WD – eCommerce shopping cart plugin is a free plugin with 2K+ active installs and the team behind it headquartered in Armenia. The weak spot is their support: they're not available on weekends and you can hardly jump on a call with them due to a time difference.
Also note that by default it integrates with PayPal only: you may choose from PayPal Express Checkout and PayPal Standard. Integration with Stripe exists, but costs extra ($15/for 6 months or $25/yr), the same pricing scheme applies to the other add-ons that enable some nice perks and features: Filters add-on, Bestsellers add-on, Minicart and Top Rated products.
One of reviewers mentions that there's no ability to export orders, which is the main pain for him. But other than that it seems pretty good, at least for some particular business cases. Provides awesome shopping experience, with responsive store design, supporting discounts for individual products and groups, as well as shipping methods and tax rates, with customizable product, category and manufacturer template, with guest checkout feature. Numerous 5-star reviews prove that this set of options may be sufficient for a WordPress shopping cart.
eCommerce WD – eCommerce shopping cart plugin Summary
Plans: free, Personal ( $30/for 6 months), Business ($45/yr) and Developer ($60/yr)
Support is included in paid plans only
Responsive layout
Taxes, shipping, discounts, guest checkout, reviews, and ratings
unlimited products and categories
9. Selz eCommerce Shopping Cart
Selz eCommerce Shopping Cart stands out in our list due to its pricing scheme. Unfortunately, not in the best sense of the term.You are to pay both the transaction fee (up to 2%) and processing fee (2.9%+ 30c per sale) for your orders. Additionally, If you wish to add more features to your free basic package, you're to choose a plan that costs from $11.50 to $23,50 per month. And given the free plan allows 5 products only and has little to no features in it, you will have to pay – or choose another plugin from our list.
That being said, all the reviews of this WordPress shopping cart plugin are 5-star. All 6 reviews, to be exact.
Selz eCommerce Shopping Cart Summary
Plans: free, Lite ($11.50/mo), Standard ($17.50/mo), Pro ($23.50/mo)
transaction fee (up to 2%) and processing fee (2.9%+ 30c per sale)
5 products limit on free plan, unlimited products on paid ones
physical and digital goods, analytics, abandoned cart recovery, live shipping rates
support through ticket system, reply within 24-48 hours
10. X-Cart 5
X-Cart 5 Buy button is the solution this list would be incomplete without. It implies having a standalone eCommerce site powered by X-Cart 5 and having an independent blog running on WordPress – maybe even on another domain. The addon brings them together so that you can promote and sell your X-Cart 5 products right inside the WordPress posts by means of a widget. You can easily insert products in your posts as well as your friends and partners posts. There are no limitations.
Ready to Dive in WordPress eCommerce Marketing Right Away?
Let us show you how to start selling online on your WordPress blog
To generate the embed code you need to install a free Buy button add-on. If you haven't signed up for the X-Cart trial yet, this would be a good opportunity to try out the software. To enjoy all the features the X-Cart Cloud solution offers, you will need to upgrade your subscription (X-Cart pricing starts at $49/month). With a paid plan, you'll be able to work with top shipping carriers for real-time rates, integrate with dozens of payment gateways, optimize with powerful SEO features, choose from mobile-ready responsive themes, get customized product options, featured products, and more.

To top it all off, there are no transaction fees, no product limitations, and your store will be up-to-date at all times with automatic upgrades.

X-Cart 5 Summary

Plans: X-Cart Cloud and X-Cart Enterprise. Want to learn more about which plan is right for you? Contact us for a free quote.
No transaction fees, and unlimited user accounts
24/7 premium support, plus a full stack of vendor services
Easy upgrades system
One-click add-on installs
400+ ecommerce marketing and industry integrations, such as Multivendor, Auction, Booking, Coupons, Memberships, Subscriptions, eBay, Amazon
…but wait! Being a number one choice for bloggers, even with all these plugins, WordPress is not the best eCommerce website builder. Why? What to do with that? Keep reading.
Limitations Of WordPress Ecommerce
…can be grouped into 3 major groups:
Vulnerability
WordPress is popular. Or, better to say, WordPress is extremely popular. Millions of users can not be wrong – it rocks! But this coin has a reverse side: WP is a known honeypot for hackers. The security holes are well-known. Once the hackers find a way to get into one insecure website, they will for sure scan thousands of other easy-to-find WordPress sites running the same or older version, and hack many of them too. Being hacked is painful for a blogger, but the scales of disaster are dramatically higher if together with the blog an online store was compromised.
So vulnerability is a huge downfall of WordPress. Security of payments, customers data and other sensitive information is a fundamental requirement, so you must, and I mean it, you must keep your website up to date. At least – have all the security patches applied as soon as the security gaps are found and announced.
Or, ideally, have a broader look of a problem and follow the best practices described in a recent article Ecommerce Security: 10 Simple Tips to Lock Down Your Site. Note that WordPress security vulnerabilities appear not only within the core but also (and mainly!) in plugins and even WordPress themes you install.
and Scalability
WordPress has been designed to power the websites that imply unhurried browsing with occasional clicks to go to another post or to comment. An eCommerce website is something different – numerous concurrent scripts execution is its daily routine. When you use WordPress for eCommerce, your site may start lagging if you attract too many shoppers – and you will always want more traffic. So you will start thinking about speeding up your website… only to find out that scaling is not the strongest feature of WP.
Plugins Compatibility and Upgrading
There's a plugin for everything. At this very second the marketplace lists 50 726 WordPress plugins of all shapes and sizes. The developers from around the world are creating them day and night so the figure keeps growing. Is there any single chance they're mutually compatible? No, for sure.
The things are getting even worse when you decide to upgrade your WordPress site: there's a high risk that the support of some of the plugins you installed earlier is discontinued. Or they're still supported, but the new version is still coming, or the new version has already been released, but is still not stable enough…So to upgrade the customized website with all its bells and whistles you need to wait till the stars are aligned.
So…should you drop an idea of WP shopping cart like a hot potato?
By no means. You just should be especially selective choosing the right wp shopping plugin, paying special attention to how they withstand this or that threat.
I would probably choose the solution that lets you display the goods and shopping cart buttons in your blog, pretending to be an integral part of it, but the store's ecommerce hosting is placed somewhere else, in a cloud or on another server of yours. Like Ecwid, Cart 66 Cloud, or X-Cart 5. In this case, it will be a safe and cozy home for your goods and customers, not subject to the risks above.
On the other hand, a simple Paypal payment processing button may become the best WordPress store plugin for you, meeting all your online business needs – in this case, why to pay extra?
No one knows your business model better than you, so you will have to scratch your head and take decision. I hope my overview will help you to take an informed decision, at least – to save your time by narrowing the list of plugins to explore by 3 or 4. Now take your time to take a closer look at the ones that seem to be a good fit.
Or, if you're getting tired of studying all these WordPress eCommerce solutions, have some rest. Take a look at the top eCommerce website design tips, a comprehensive guide with many expert opinion and examples inside. Let the inspiration come!
Want to See Your Store in Action?
We'll connect you with an eCommerce expert who can show you the unique features that X-Cart can add to your online store.
Please answer the following questions so that we can generate your store.
Thank YOU!
We'll get in touch with you shortly to discuss your project.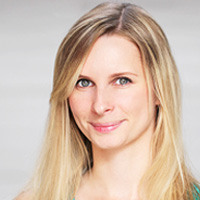 Helen Golubeva
Freelance SEO and Content Marketing Specialist
Helen is an SEO and Content Marketing Specialist. She has been creating and planning content for over 10 years, with 5+ years specializing in eCommerce.
Subscribe to Our Weekly Newsletter to Get
Expert-Backed

Tips Straight Into Your Inbox

Awesome! You won't be disappointed 😉