←
Back to Blog
Make your X-Cart Ready for Mobile Age: PayPal Here and Mobile Admin app, native shopping app and Responsive Design
The main reason of today announcement is in your pocket, or in your hands or is lying next to you – wherever exactly your smartphone is, I bet you never leave it alone for too much time, and feel pretty uncomfortable if this almighty gadget is forgotten at home. Not much time passed from the moment when the first cells – heavy, brick-like, with expensive calls – came to our life, but in less than a decade they got packed with cameras, browsers, tons of games and applications we can't imagine our life without.
My son, a One-Year-Old, has already started his acquaintence with the Internet. And he doesn't even know about a keyboard or a PC. His comprehension of the Internet starts from tablets, smartphones and other touchscreens. By the moment he grows up, the huge awkward machines are very likely to be completely replaced by mobile gadgets – we're observing this already. And we need to be ready for the mobile age
This is what X-Cart CEO Max Vydrin said in one of our conversations. And it defines one of important directions of X-Cart development (not the only one, though – as you can judge by our recent releases). Today we're happy to show you the results of hard work making your X-Cart mobile-friendly.
Google Launches "Mobile-Friendly" Labels In Mobile Search Results
To quote Google Webmaster Central Blog,
Starting today, to make it easier for mobile searchers to find the information that they're looking for, we're adding a "mobile-friendly" label to our mobile search results.
This change will be rolling out globally over the next few weeks. A page is eligible for the "mobile-friendly" label if it meets the following criteria as detected by Googlebot:
Avoids software that is not common on mobile devices, like Flash
Uses text that is readable without zooming
Sizes content to the screen so users don't have to scroll horizontally or zoom
Places links far enough apart so that the correct one can be easily tapped
If you want to make sure that your page meets the mobile-friendly criteria, check your pages with the Mobile-Friendly Test.
The entire article in Google's blog contains a number of recommendations and references you may find useful, so please check it here, if you want to dig deeper.
Problem: without a label you lose traffic and sales
About 12% of traffic to our site comes from mobile devices currently. How many mobile visitors do you see in your Google Analytics account? It depends on your target audience and goods you sell, but be it 10% or 40% – will you turn a blind eye to losing 10-40% sales, accordingly?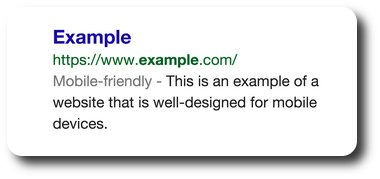 Solution: Responsive design or Mobile skin
Block title
X-Cart has both 😉 Responsive design is available out of the box in X-Cart 4 Classic and in X-Cart 5. Free of charge! It guarantees optimal performance on widescreen desktops and tablets, smartphones and any other devices – the site adjusts itself depending on the screen resolution, so it's always beautiful and easy to navigate. Responsive design also means lower maintenance costs (you do not need to support different skins) and improves SEO: a single URL and the same HTML regardless of device type makes it more efficient and easy for search engines to crawl and index your website content.
Block title
An additional option is for those who prefer a separate mobile template for their website. The "Mobile Skin" costs extra, but it's a good investment – to higher rankings, better user experience and more sales.
PayPal Here: "Wherever your business goes, your sales can go too"
Originally designed to be used hand in hand with the card reader, PayPal Here can also be used to keep track of cash transactions, and accept credit card transactions in situations where you might not have your card reader present.
Problem: You need a mobile POS
A mPOS is what you want so much, when you're participating in exhibitions, and the visitors are willing to buy your goods here and now, or when all the cashiers in your boutique are busy, the lines are enormous and you do not want to miss a single sale during the hottest season.
Solution: PayPal Here
The application is available for iOS and Android. To connect your store to PayPal's app, you need to install a free connection module "PayPal here" for X-Cart 5.
"Mobile Admin" module and application (see below) is recommended for a more convenient operation.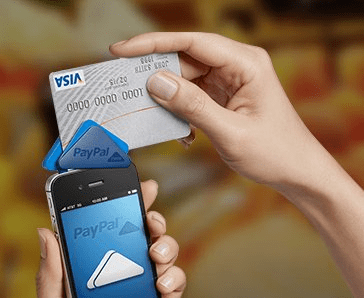 Mobile Admin: managing your store from anywhere, even on‑the‑go.
Problem: You live in Mobile age, too
Julius Caesar could write, read and talk at the same time. Your everyday routine is not easier: you have to meet with partners, fulfill the orders and answer to customer's questions – simultaneously. You live in mobile age and you must be quick and effective. You have to manage the store on-the-go.
Solution: Mobile admin app
There are free and paid plans. Absolutely affordable. To start using it you need to install Android or iOS application to your smartphone and connect it to the store using the Connector module. The connector exists for both X-Cart 4 and X-Cart 5, but the applications themselves are available as follows: iOS for both X-Cart 5 and X-Cart 4 Classic, Android – for X-Cart 4 Classic only.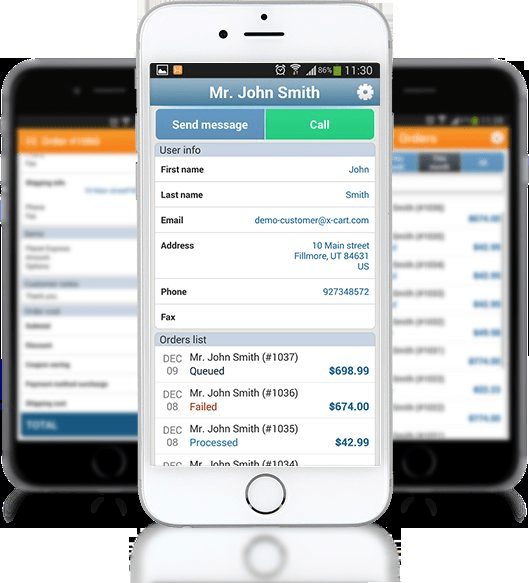 Check the Dashboard to see quick statistics: today's total sales, number of visitors, products sold, latest orders, reviews and low stock products
See comprehensive order info: products ordered, payment methods, shipping and billing address
Call or send message to the customer right from customer's profile page of your store
First and last name, address, email and orders – everything is in your palm, optimized for mobile browsing
Shopgate – Mobile Website and Shopping App for X‑Сart.
Problem: shopping app required
Solution: Shopgate Integration
Our partnership with Shopgate enables you to kill two birds with one stone:
Launch your own mobile website for smartphones and tablets in your look & feel
Be available on the App Store with your amazing new native app for iPhone, iPad and Android
The connector for X-Cart 5 is free. Moreover, Shopgate team are willing to develop an interface module for X-Cart 4.x for free. They are offering substantial service plan discount to first 5 early adopters. The volunteers are to signup in this thread of the forum.
Get Started with a Free Account (14 days free trial available). Sign up within 30 seconds. No credit card required.
Mobilize Your Business with X‑Cart
We're happy to answer any questions. Look forward to talking to you!
PS: What is next?
Our plans are huge and challenging – the updated roadmaps for v4 and for v5 illustrate them. We make these plans together with you – please post your ideas or share the thoughts and concerns on the community forums, and we will do our best to make X-Cart better in accordance with YOUR vision.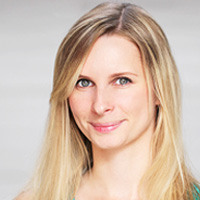 Helen Golubeva
Freelance SEO and Content Marketing Specialist
Helen is an SEO and Content Marketing Specialist. She has been creating and planning content for over 10 years, with 5+ years specializing in eCommerce.
Subscribe to Our Weekly Newsletter to Get
Expert-Backed

Tips Straight Into Your Inbox

Awesome! You won't be disappointed 😉