#ecommerce platform

Migrating from Magento 1 – All You Need to Know
Magento announced the official end date of June 1, 2020 for its Magento 1 product. Since then, there's been concern amongst Magento store owners regarding their futures. However, there are plenty of options for Magento 1 store owners to actually benefit from their site's base shutting down. Read on to learn all the options.
Get the Best
Expert-Backed

Tips on Selling Online Straight into Your Inbox

Only one email a week, we promise

Awesome! You won't be disappointed 😉

Why X-Cart is the eCommerce Platform of Choice [Infographic]
Selecting the right eCommerce platform is vital to the success of your online business. It's an important decision, and a bad fit can be costly. That's why you need to make sure that you choose wisely and fully understand your platform's capabilities. So how do you make the right choice? By carrying out a […]

2015: was it favourable for X-Cart? Let's see…
Hello X-Carters. It's time to declare results we achieved in 2015 and thank you for everything you do for us. We draw inspiration both from your success stories and negative comments. Due to your ideas we can provide the software that offers features really necessary for merchants. It's a pleasure to cooperate with you.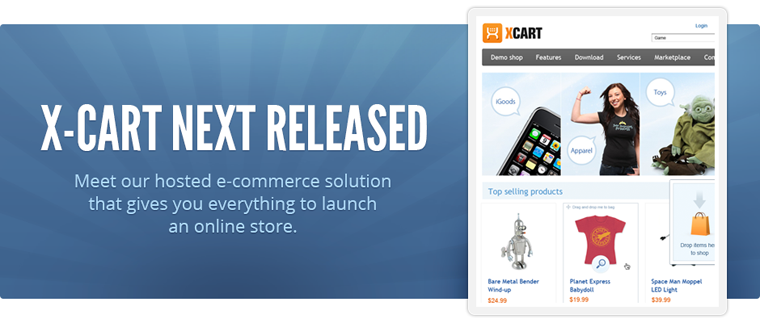 X-Cart Next released
Event of the year! X-Cart Next, much-anticipated platform, new generation of the X-Cart software is released!

LiteCommerce launches support for Google Checkout
E-commerce solutions provider now offers fast and secure checkout option to its clients 19 October 2007, – Qualiteam Software Ltd., a provider of e-commerce solutions, today announced support for the Google Checkout™ checkout process in LiteCommerce software. Qualiteam has developed an add-on module that allows merchants to implement Google Checkout into their LiteCommerce-based web shops. […]
Load more posts